New Developments
Our New Developments section continues to grow, as the Costa del Sol is one of the most desirable places in Europe to own property and will always attract foreign buyers. Not all of the homes are off-plan, some projects are already completed but still have units available. Prices and availability are subject to change without notice.
Any new building project in Spain is now bound by strict rules that protect buyers.
By law, the developer must either have a Bank Guarantee* or Insurance* before being granted a Building Licence and the title deed can only be issued when the complex has received the First Occupation Licence. These licences guarantee full consumer protection.
The deal cannot be complete until both licences have been granted.
You can therefore be sure that your investment is safe.
---
Apartments in Casares R3607109
From €485,000
2
2
107m² +
Apartments in Estepona R4039870
From €514,000
2
2
92m² +
Villas in Estepona R3410803
From €1,590,000
4
5
368m² +
471m² +
Apartments in Mijas R3865864
From €525,000
2
2
69m² +
123m² +
Villas in Benahavís R3472051
From €3,300,000
5
5
542m² +
1265m² +
Apartments in Benahavís R4172110
From €395,000
3
2
133m² +
Villas in Benalmadena R3850900
From €1,400,000
4
4
191m² +
Semi-Detached Houses in Mijas R4032826
From €389,000
3
2
119m² +
103m² +
Villas in La Cala Golf R3892813
From €1,795,000
5
4
334m² +
1474m² +
Villas in La Cala Golf R3892810
From €1,395,000
3
2
233m² +
1486m² +
Villas in Marbella R4319785
From €6,475,000
5
6
320m² +
1001m² +
Semi-Detached Houses in Benahavís R3424711
From €1,490,000
3
3
371m² +
371m² +
Villas in Benalmadena Costa R3542026
From €950,000
4
4
483m² +
601m² +
Apartments in Marbella R3346225
From €1,395,000
3
3
160m² +
Semi-Detached Houses in Estepona R4199623
From €624,950
3
2
170m² +
400m² +
Villas in Fuengirola R4281046
From €644,734
2
2
215m² +
74m² +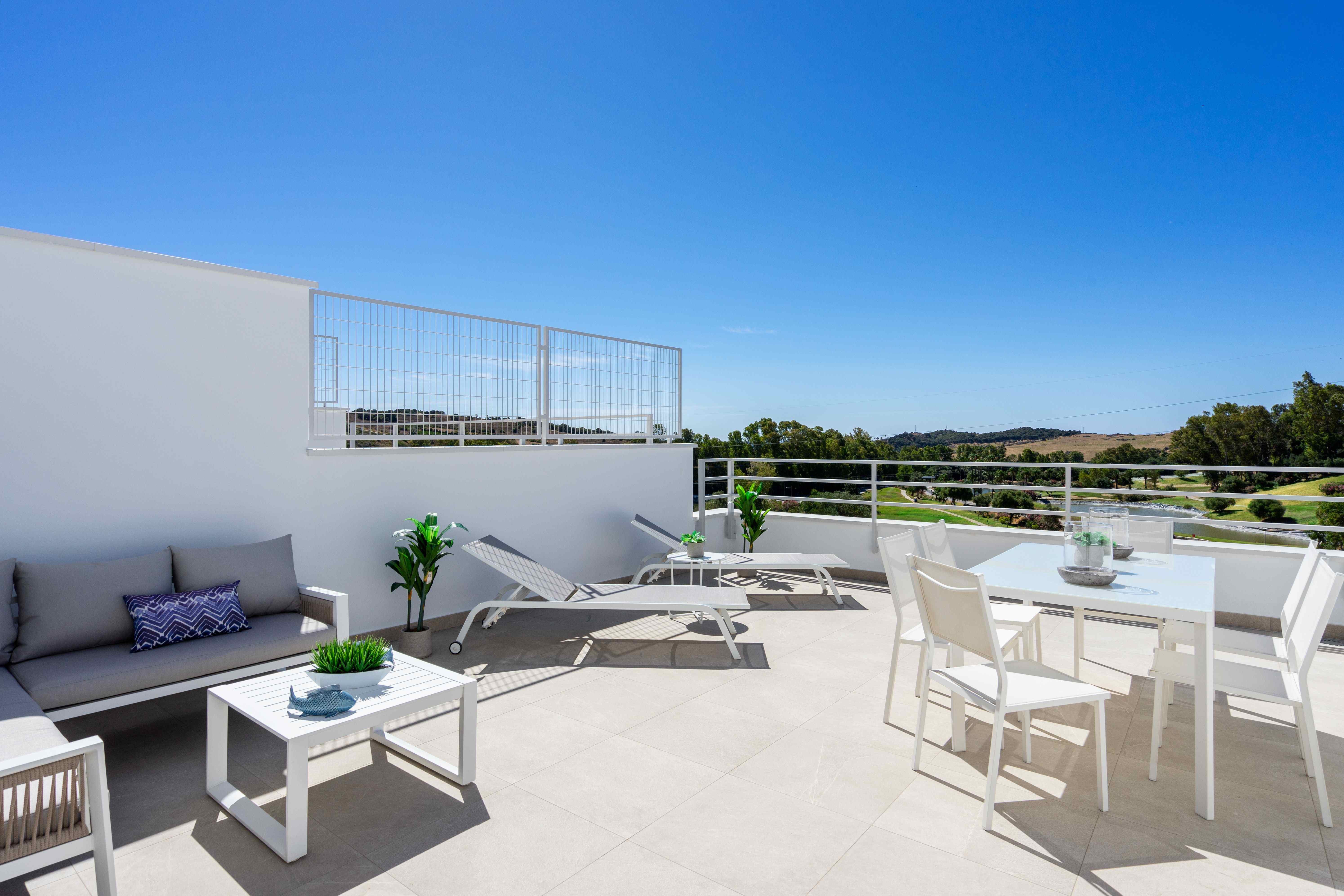 Townhouses in Estepona MV8869067
From €348,000
3
2
167m² +
Townhouses in Sotogrande R3283978
From €590,000
3
3
179m² +
44m² +
Apartments in Estepona R4003549
From €359,000
2
2
89m² +
Apartments in Estepona R4425733
From €320,000
2
2
85m² +
Apartments in Fuengirola R4273306
From €519,000
2
2
82m² +
Apartments in Altos de los Monteros R3767350
From €440,000
2
2
80m² +
Villas in Marbella R3467959
From €6,900,000
6
6
1050m² +
2015m² +
Villas in Manilva R4423783
From €2,750,000
5
5
480m² +
1400m² +
Apartments in Fuengirola
From €488,000
2 & 3
2
79m² +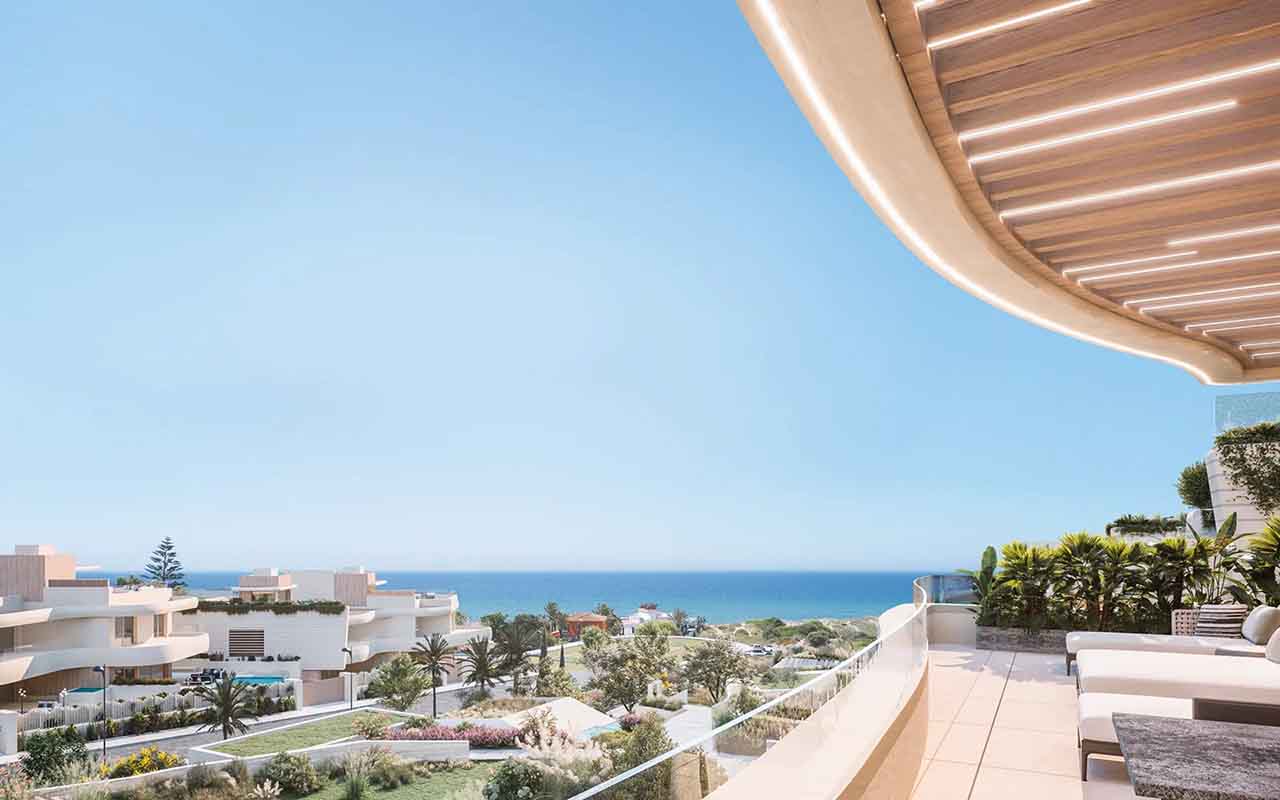 Semi-Detached Houses in Marbella
From €2,375,000
2, 3, 4 & 5
3 & 4
293m² +
47m² +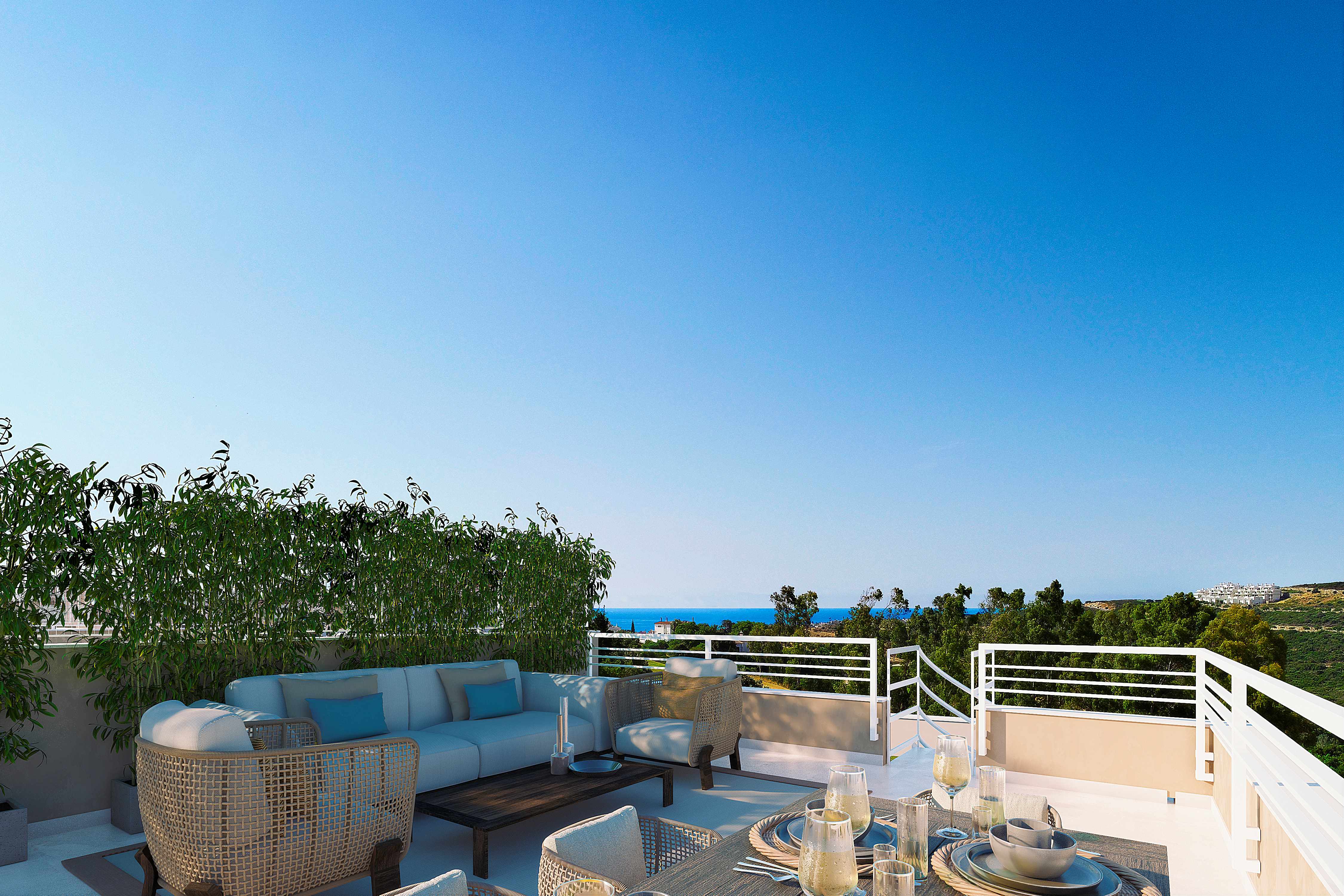 Apartments in Estepona
From €245,000
2 & 3
2
90m² +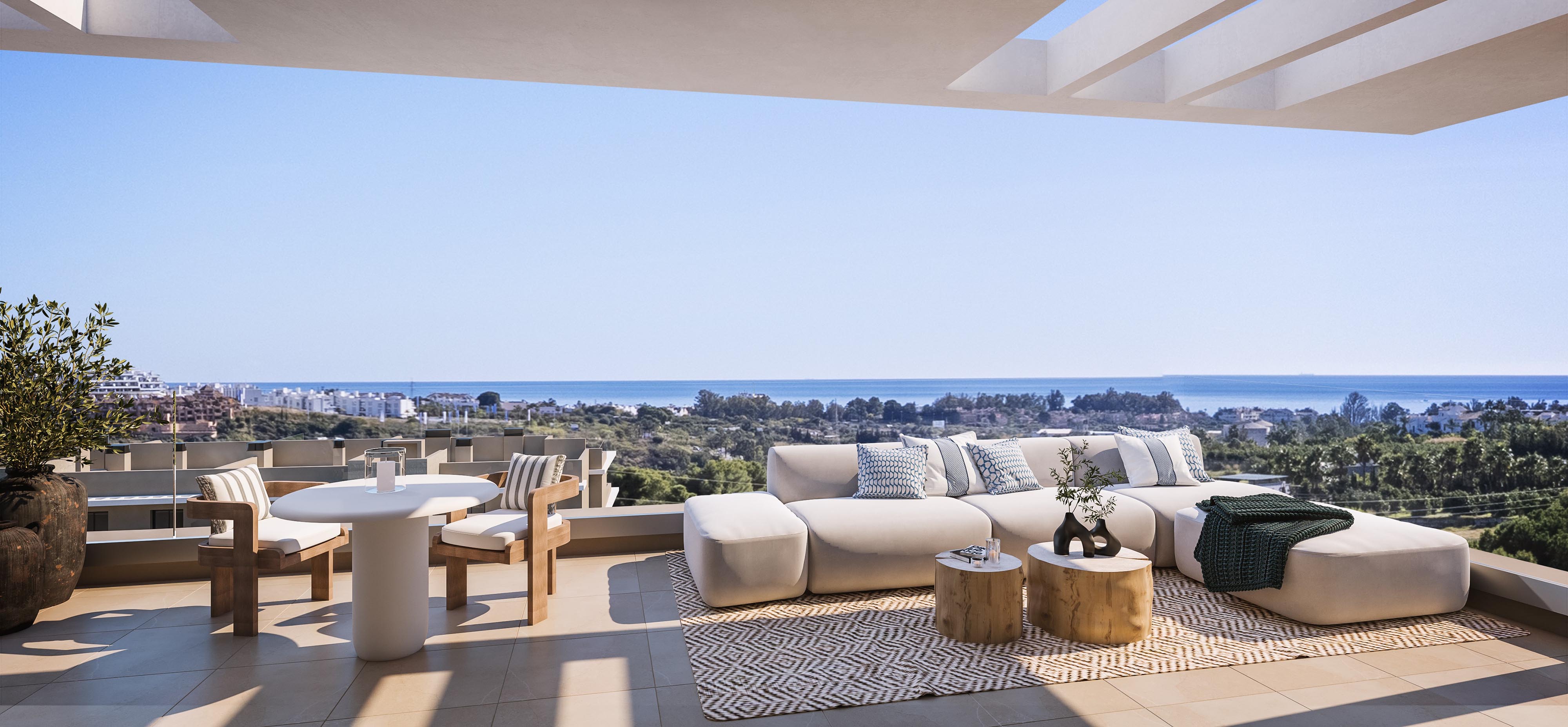 Apartments in Estepona
From €320,000
2
2
86m² +
Apartments in Estepona R4365847
From €327,000
3
2
124m² +
Apartments in San Pedro de Alcántara R4413682
From €540,000
2
2
77m² +
Apartments in Marbella MCO4177180
From €550,000
2 & 3
2
94m² +
Apartments in Torremolinos R4320397
From €395,000
2
2
105m² +
Villas in Marbella R3306979
From €6,600,000
7
8
943m² +
1850m² +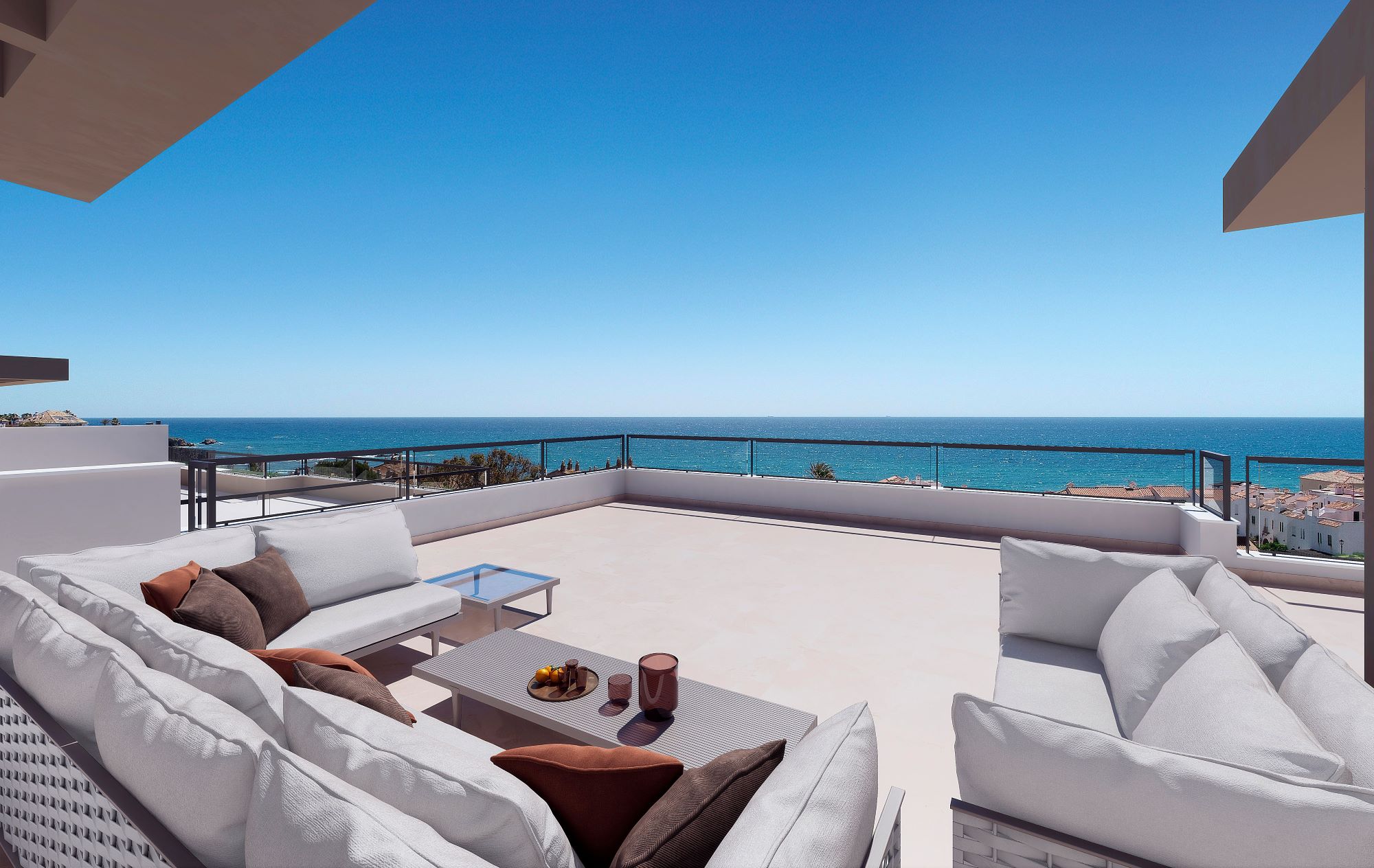 Apartments in Casares
From €266,000
2
2
83m² +
Apartments in Estepona R3304819
From €278,000
2 & 3
2
76m² +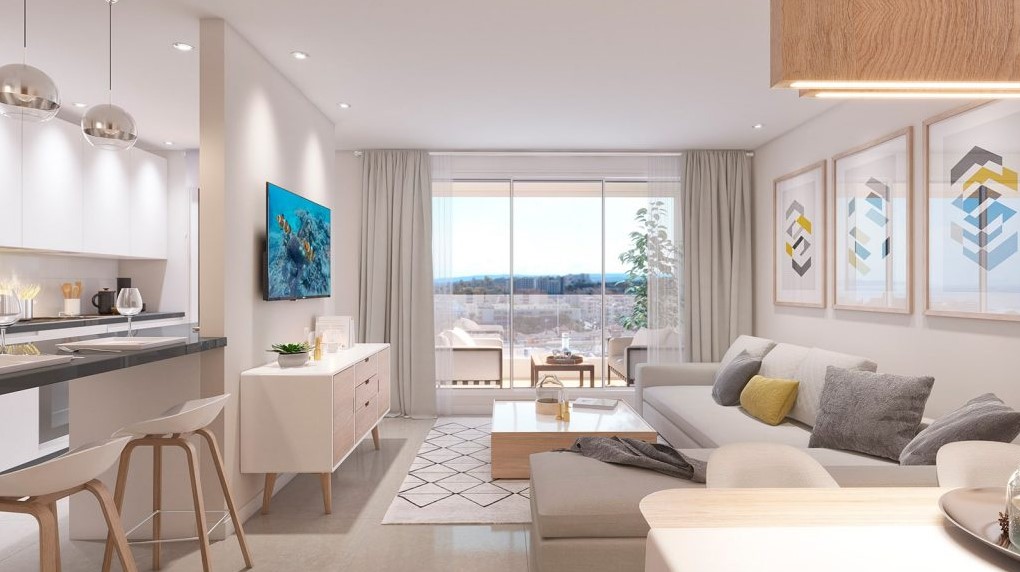 Apartments in Estepona
From €248,700
2 & 3
2
81m² +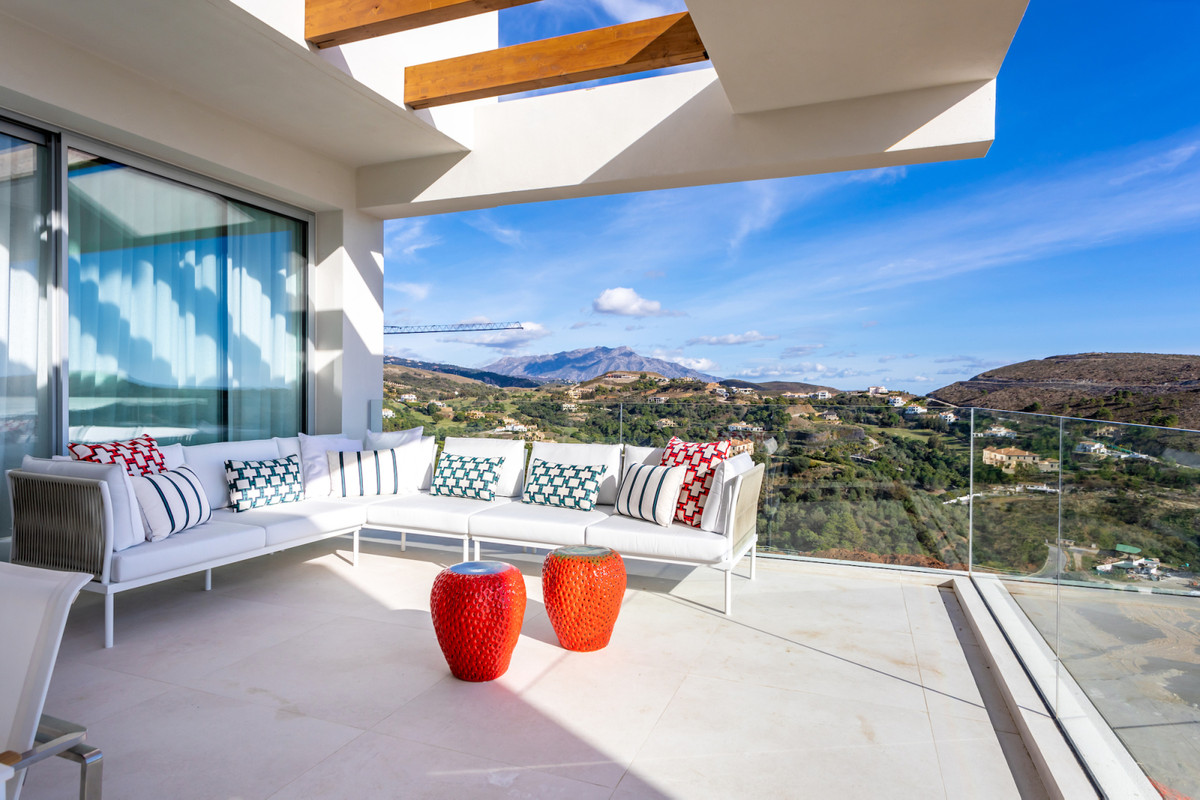 Apartments in Benahavís MA6551607
From €695,000
3
2 & 3
122m² +
Townhouses in La Cala Golf R4358173
From €477,000
2
2
119m² +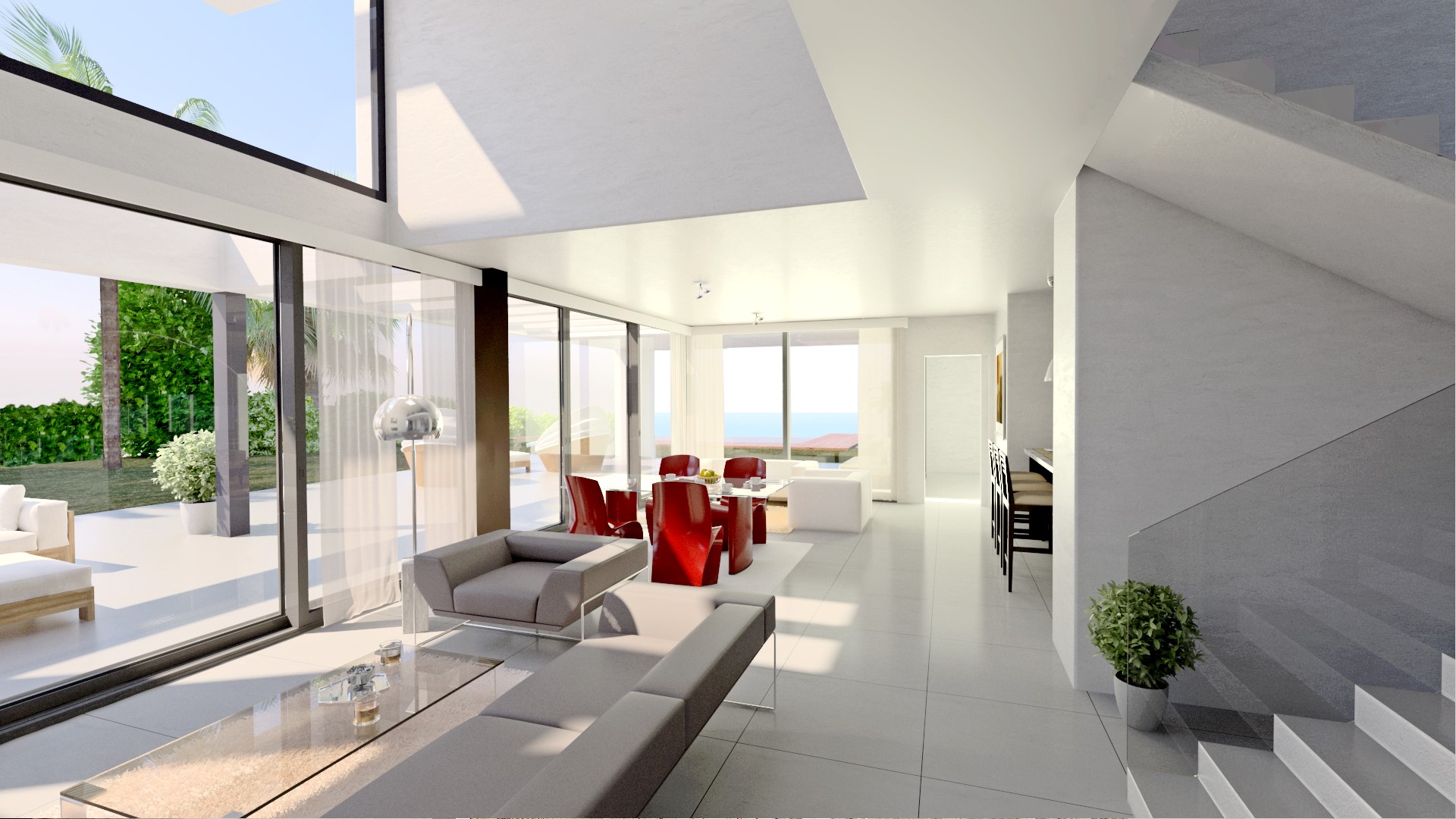 Villas in Mijas MV6078459
From €853,000
3 & 4
3
264m² +
500m² +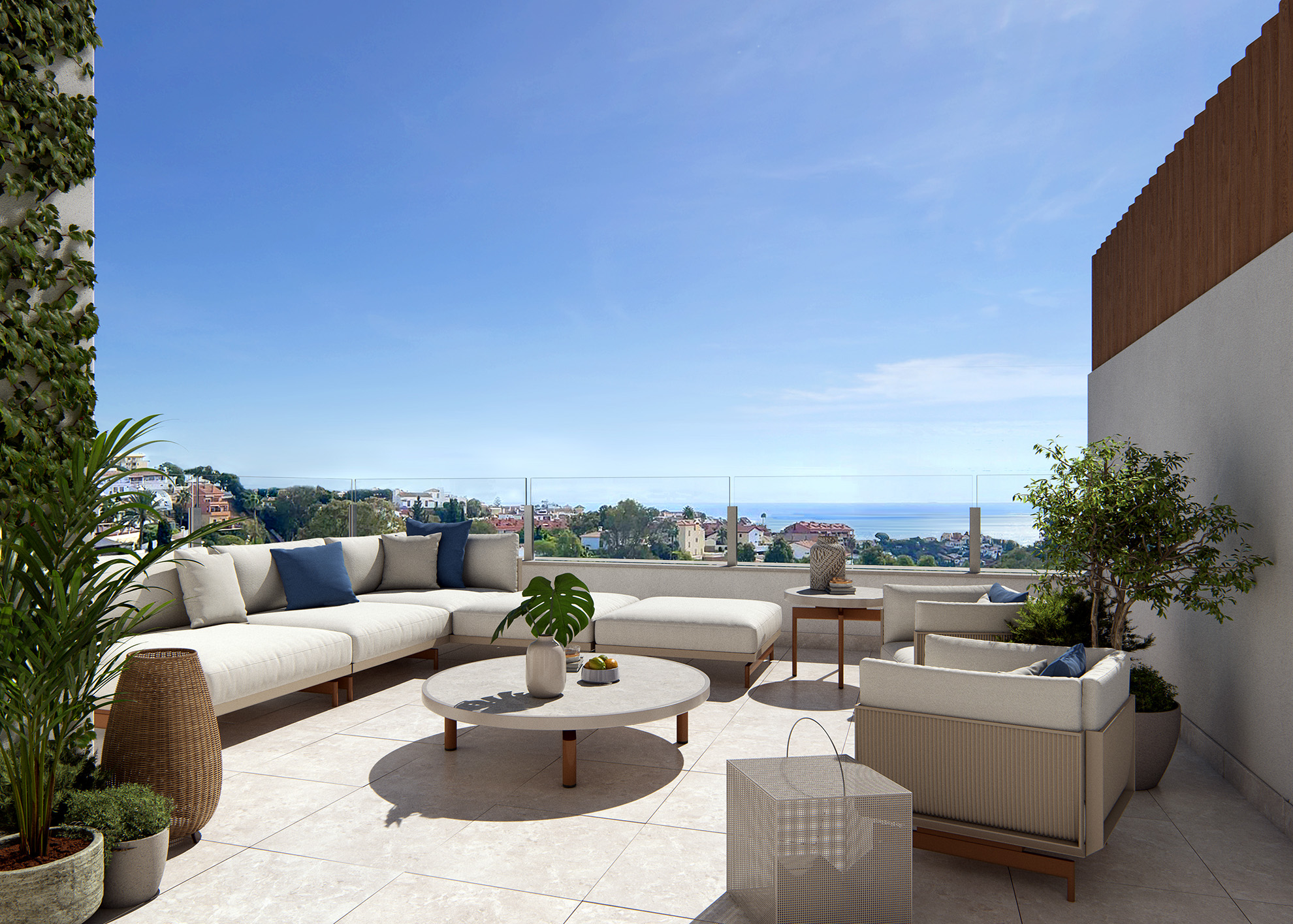 Apartments in Fuengirola R4161460
From €239,000
3
2
77m² +
Villas in Estepona R4307623
From €2,250,000
4
4
626m² +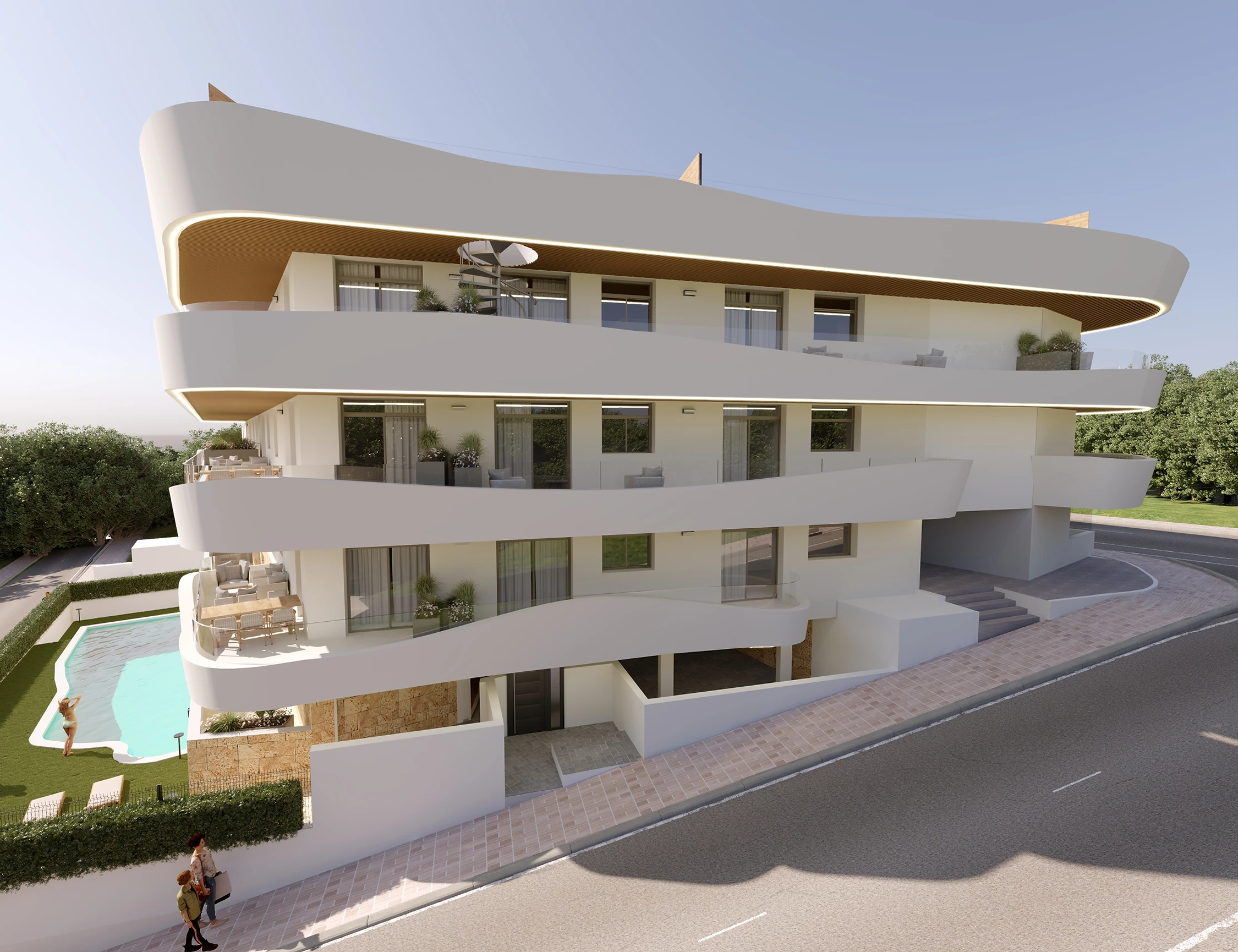 Apartments in Estepona MCO6000130
From €186,780
1, 2 & 3
1 & 2
53m² +
Apartments in Benalmadena R4413325
From €359,000
2
1
83m² +
Apartments in Carvajal R4102357
From €669,000
2
2
87m² +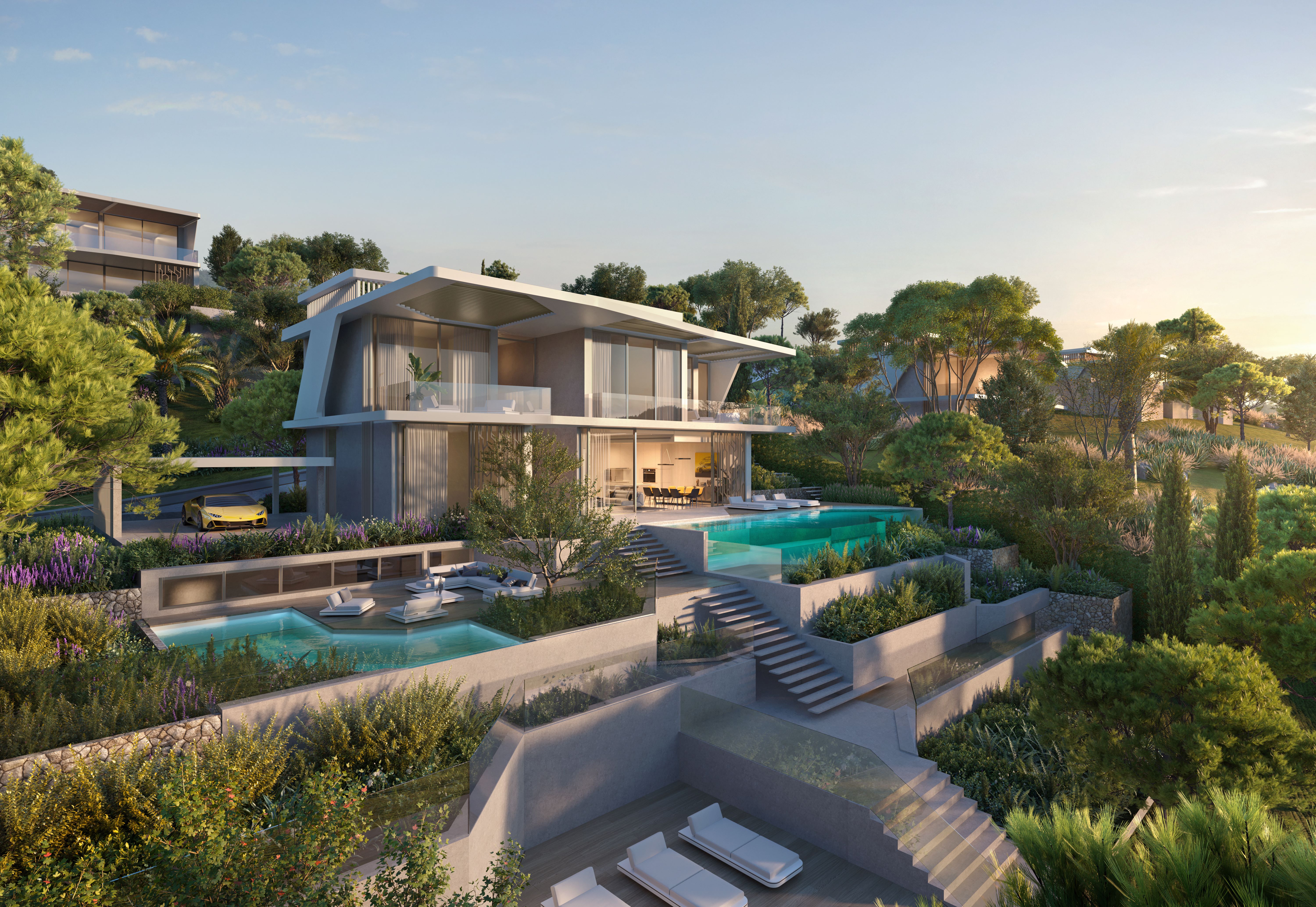 Villas in Benahavís MCO1145210
From €3,600,000
4, 5 & 6
6
680m² +
1005m² +
Apartments in San Pedro de Alcántara MCO2944844
From €540,000
2, 3 & 4
2 & 3
114m² +
Townhouses in El Chaparral R3330454
From €585,000
3
2
110m² +
Apartments in Estepona R4079284
From €345,000
2
2
61m² +
Apartments in Marbella R4055944
From €790,000
3
3
103m² +
Villas in Benahavís R3393283
From €1,990,000
4
3
190m² +
501m² +
Apartments in Estepona R3393289
From €2,100,000
3
3
133m² +
Apartments in San Roque R3467524
From €850,000
2
2
133m² +
Apartments in Benahavís R4055950
From €859,000
3
3
144m² +
Apartments in Estepona R3992245
From €810,000
3
2
135m² +
Apartments in Estepona R4100200
From €1,190,000
3
2
128m² +
Apartments in Estepona R4003321
From €399,000
2
2
90m² +
Townhouses in Manilva R4179187
From €513,000
3
2
123m² +
16m² +
Semi-Detached Houses in Estepona R4120702
From €680,000
4
3
179m² +
129m² +
Semi-Detached Houses in Fuengirola R4137811
From €1,350,000
3
3
507m² +
33m² +
Apartments in Torremolinos R4148251
From €326,000
1
1
98m² +
Apartments in Benalmadena R3973060
From €329,500
3
2
117m² +
Villas in Estepona R4149256
From €2,750,000
4
3
496m² +
1048m² +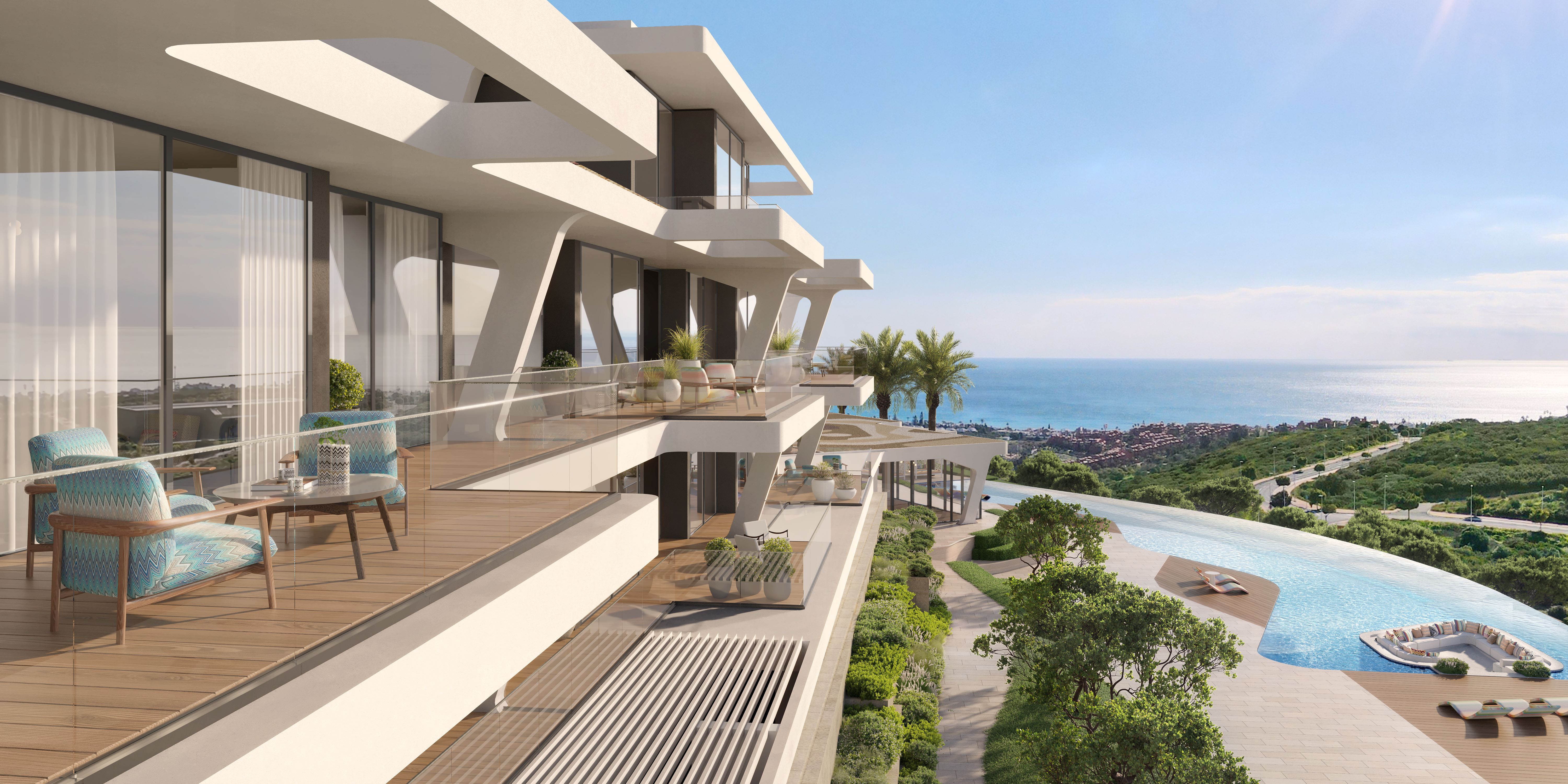 Apartments in Casares MCO8814318
From €896,000
2, 3 & 4
3
149m² +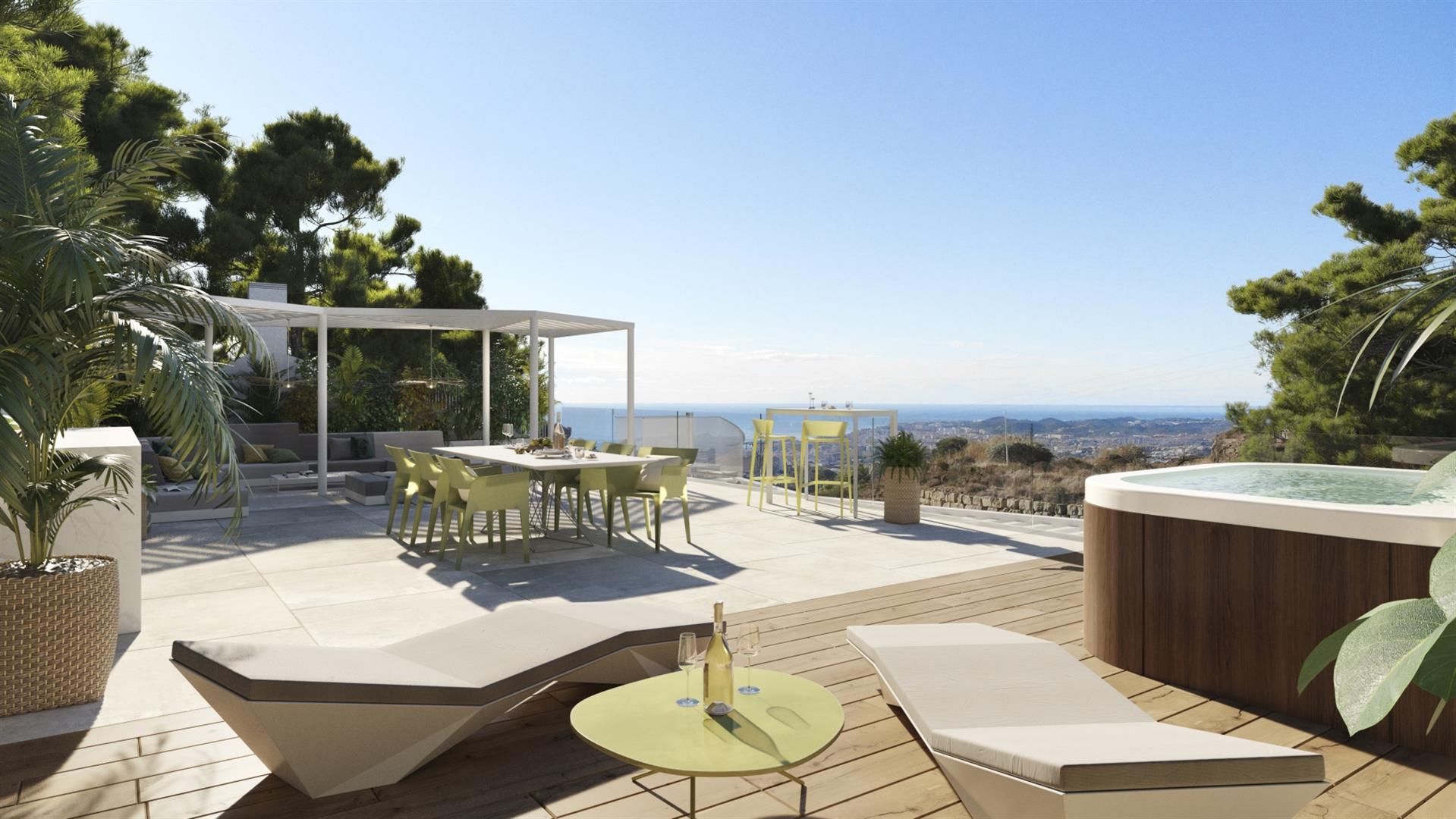 Apartments in Benalmadena R4407847
From €1,190,000
3
3
130m² +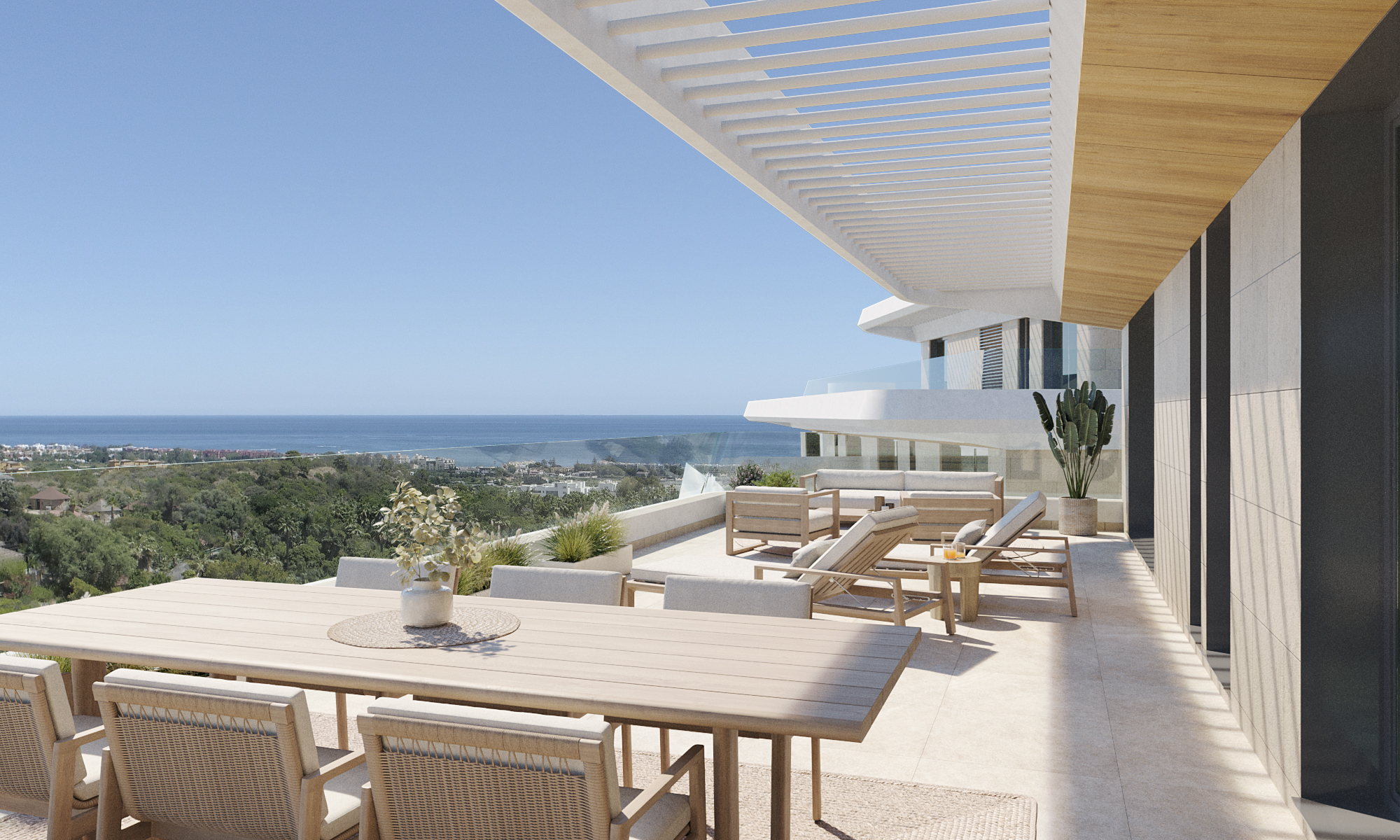 Apartments in Selwo MCO9682258
From €471,450
2 & 3
2 & 3
153m² +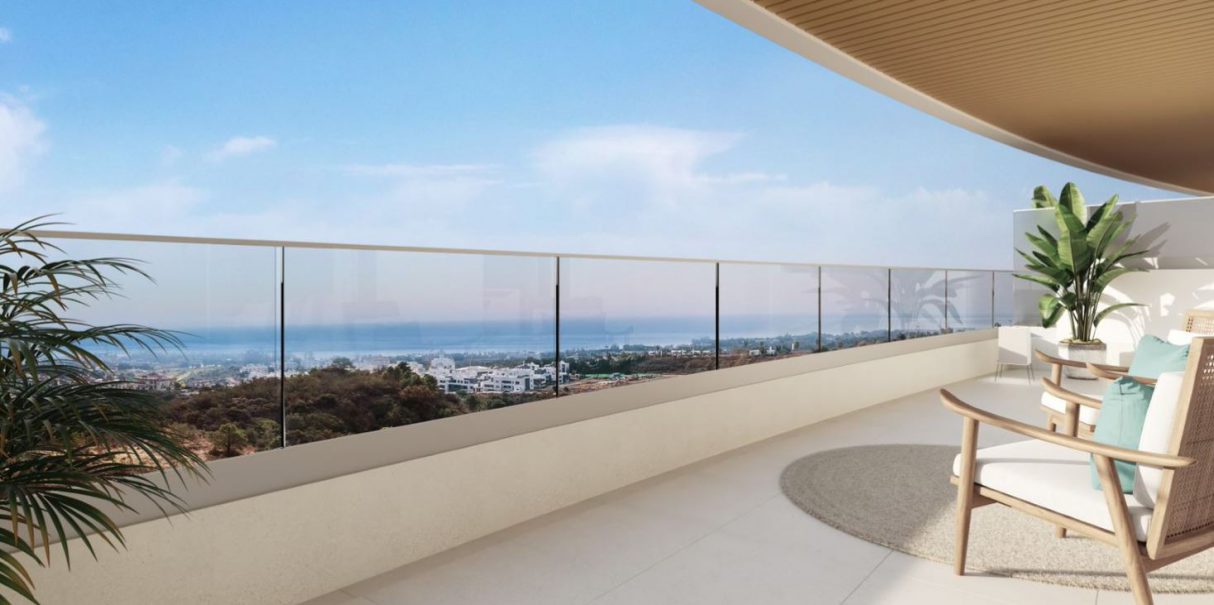 Apartments in Selwo MCO9048341
From €398,000
2 & 3
2
171m² +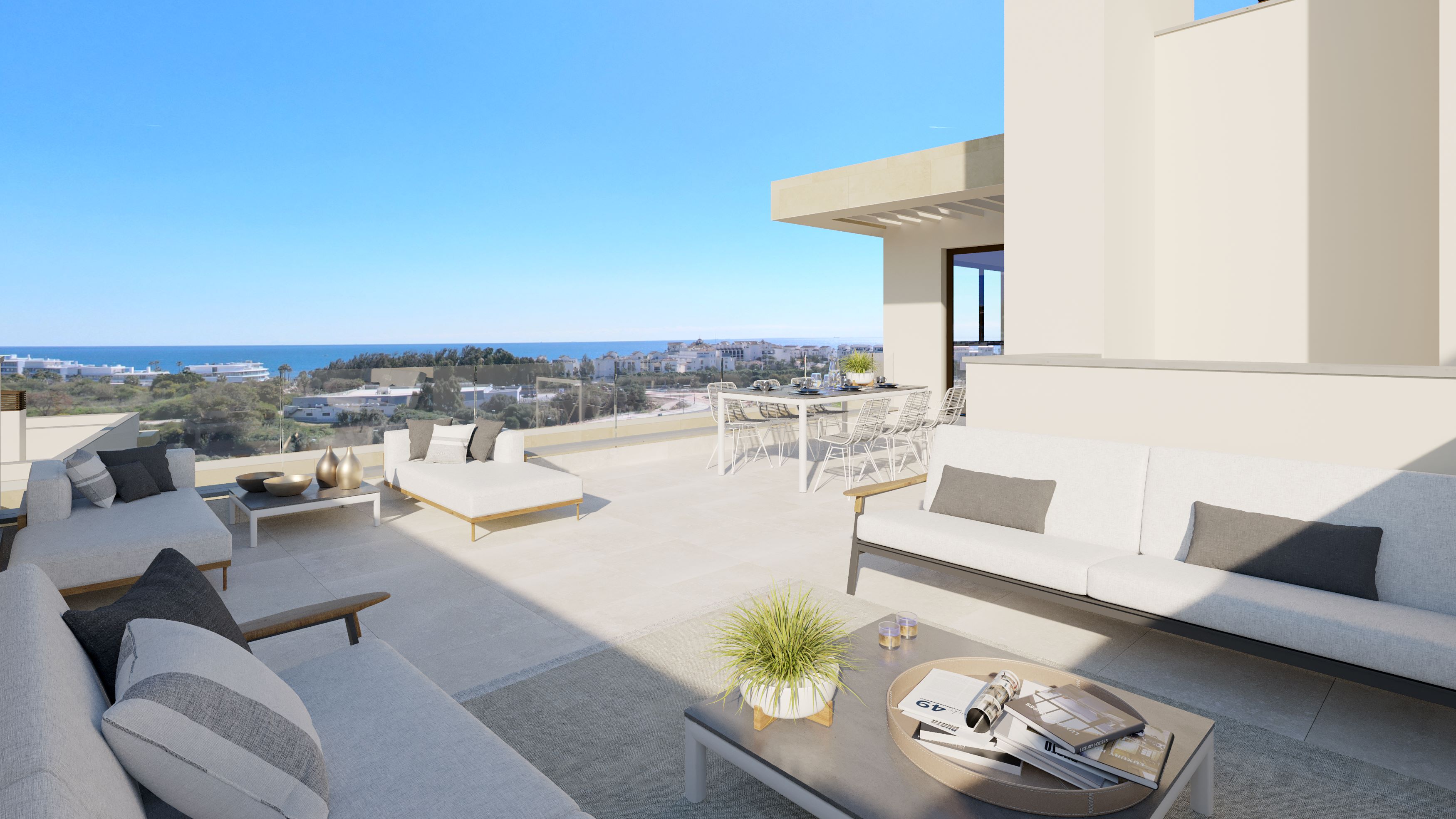 Apartments in Estepona MCO8961607
From €303,000
1, 2 & 3
1 & 2
58m² +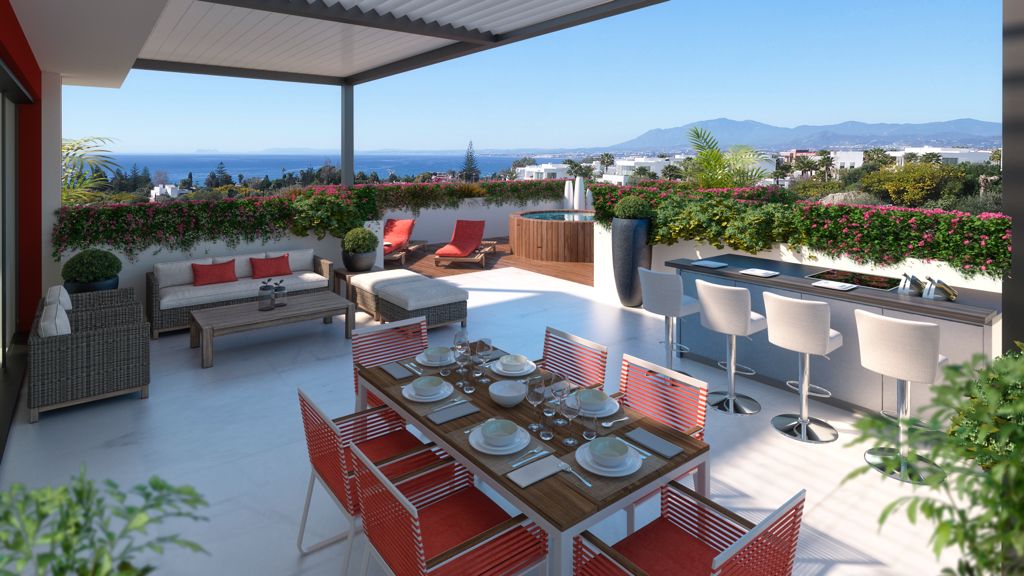 Apartments in Marbella MCO6229197
From €735,000
2 & 3
2 & 3
191m² +
Apartments in Estepona MCO8761001
From €267,000
1, 2, 3 & 4
2
46m² +
Apartments in Mijas R4407847
From €1,190,000
3
3
130m² +
Villas in Fuengirola R4407826
From €2,500,000
4
4
277m² +
Apartments in Fuengirola R4407808
From €990,000
2
2
115m² +
Apartments in Benahavís R3326569
From €695,000
3
2
122m² +
Villas in Benalmadena R4407763
From €1,250,000
3
2
326m² +
Apartments in Estepona R3557569
From €1,280,000
2
2
108m² +
Apartments in La Alcaidesa R4405957
From €339,000
2
2
93m² +
Apartments in Marbella
From €395,000
2 & 3
2
93m² +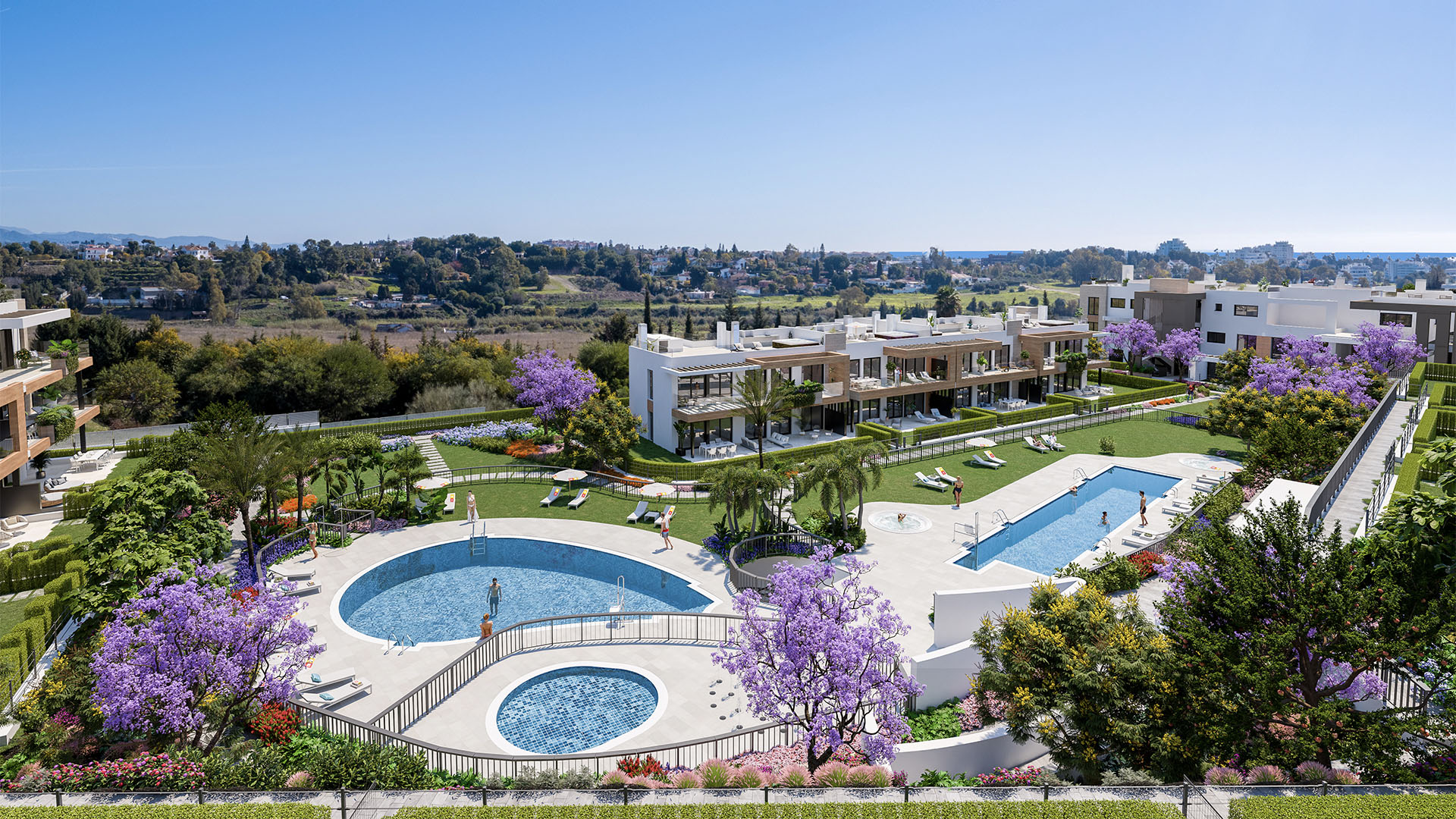 Apartments in Marbella R4039870
From €512,000
2 & 3
2
92m² +
Villas in Marbesa R4121692
From €3,990,000
6
5
522m² +
1049m² +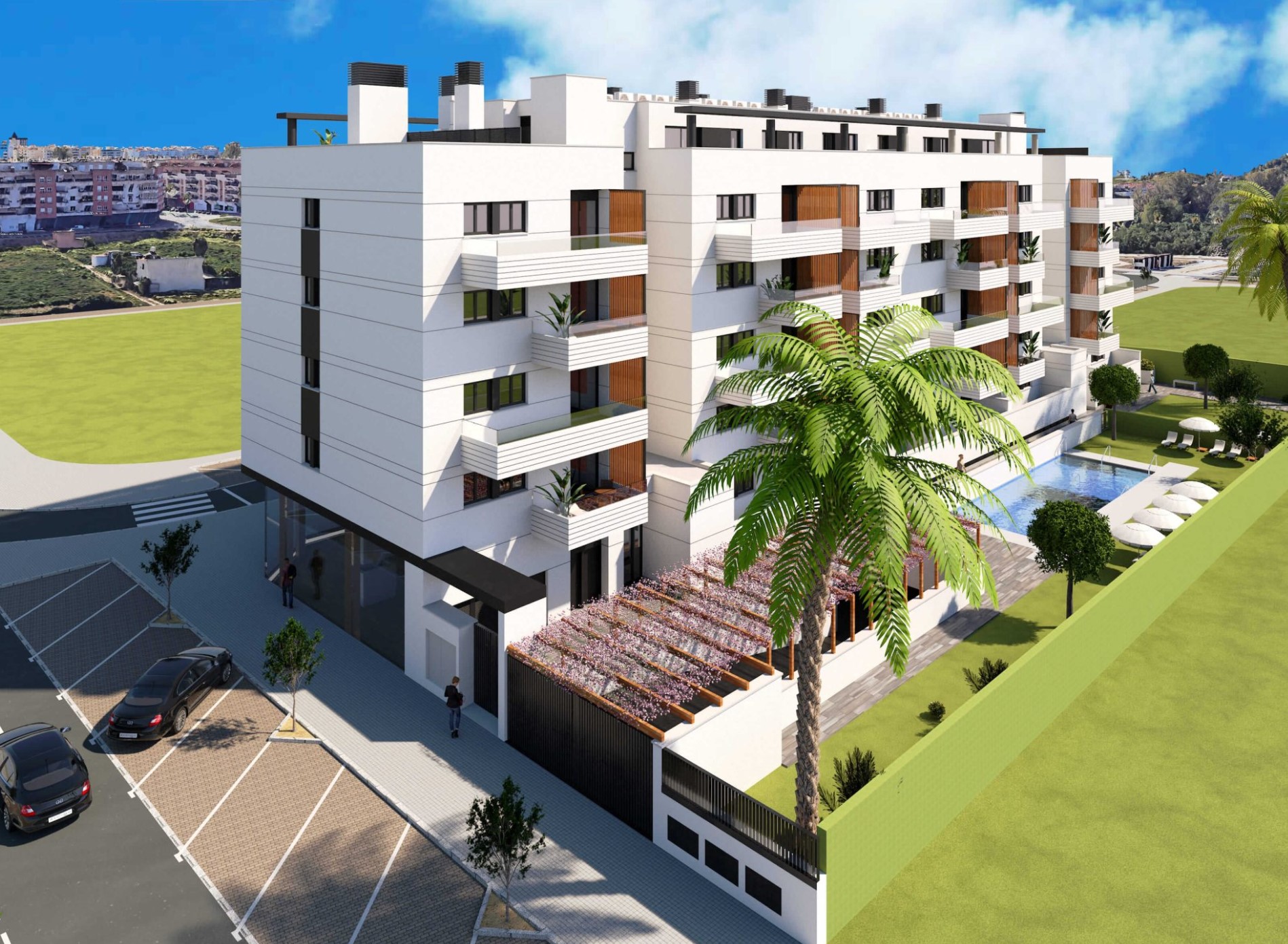 Apartments in Las Lagunas
From €205,000
2 & 3
2
79m² +
Apartments in Estepona R3989515
From €320,000
2
2
60m² +
Apartments in Benahavís R3762625
From €371,000
2
2
96m² +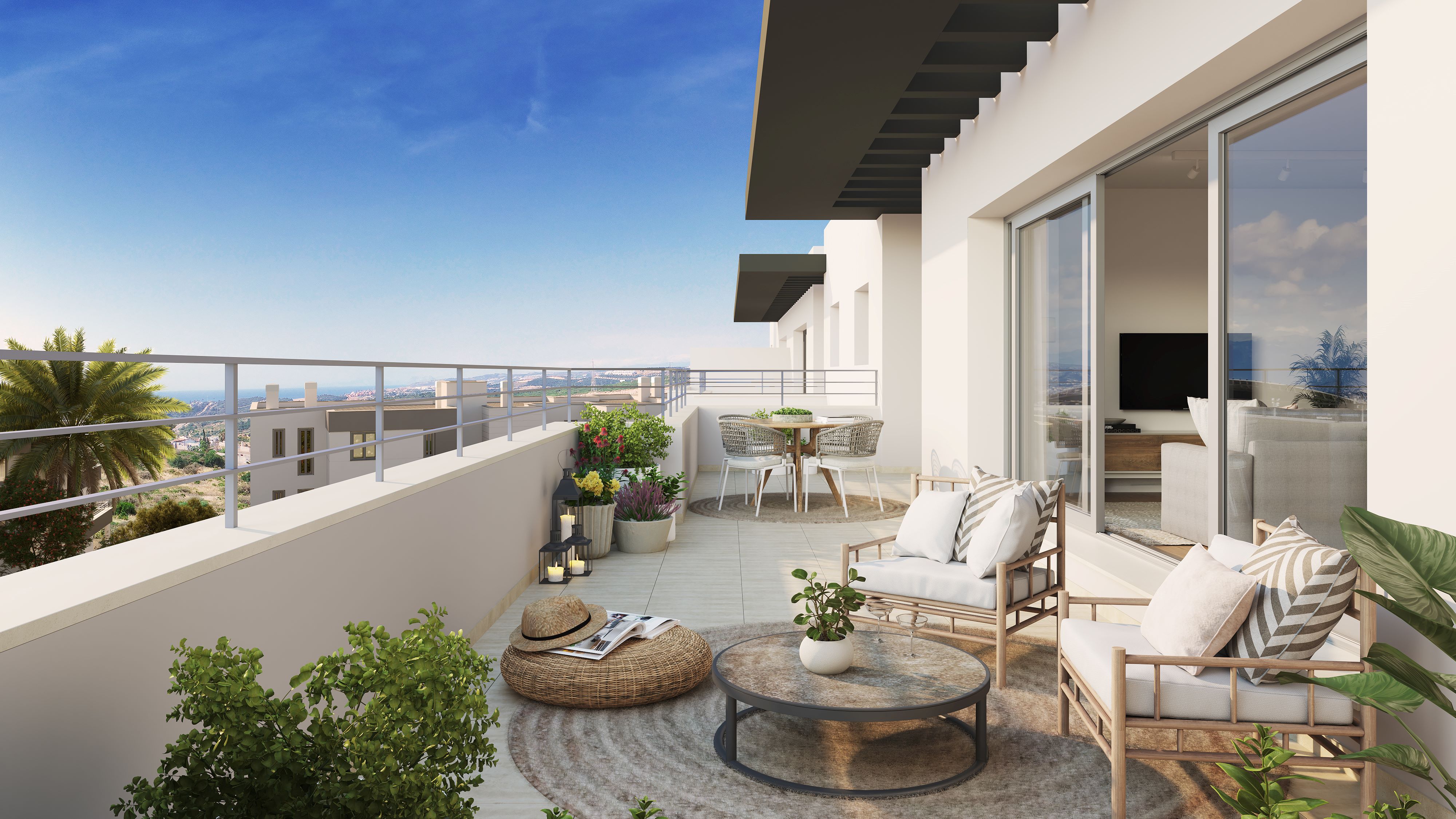 Apartments in Estepona R3461473
From €257,500
2, 3 & 4
2
81m² +
20m² +
Villas in La Cala Golf R4395025
From €895,000
3
3
277m² +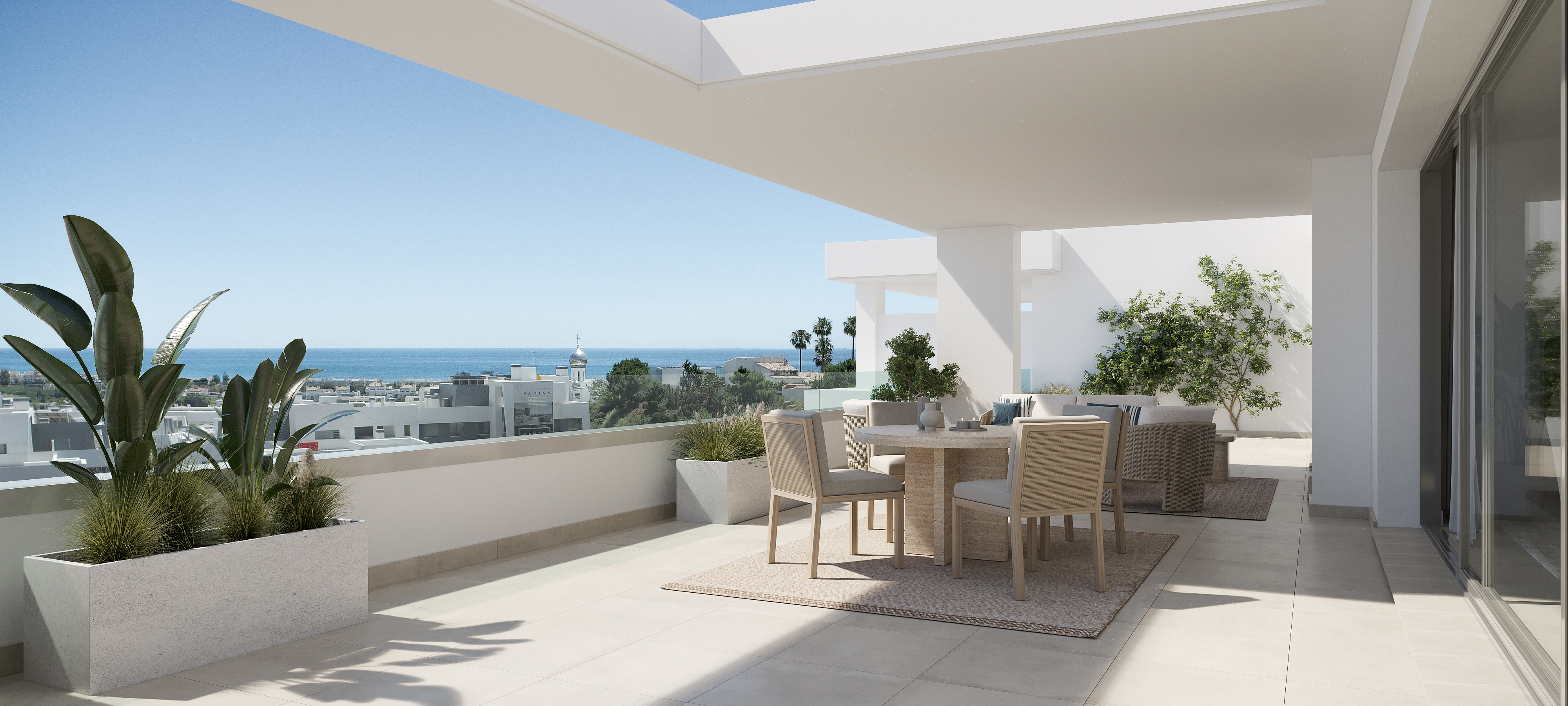 Apartments in Selwo
From €286,000
1, 2, 3 & 4
1, 2 & 3
100m² +
Apartments in La Cala Golf R4216993
From €310,000
2
2
80m² +
Townhouses in Mijas R4319782
From €585,000
3
2
161m² +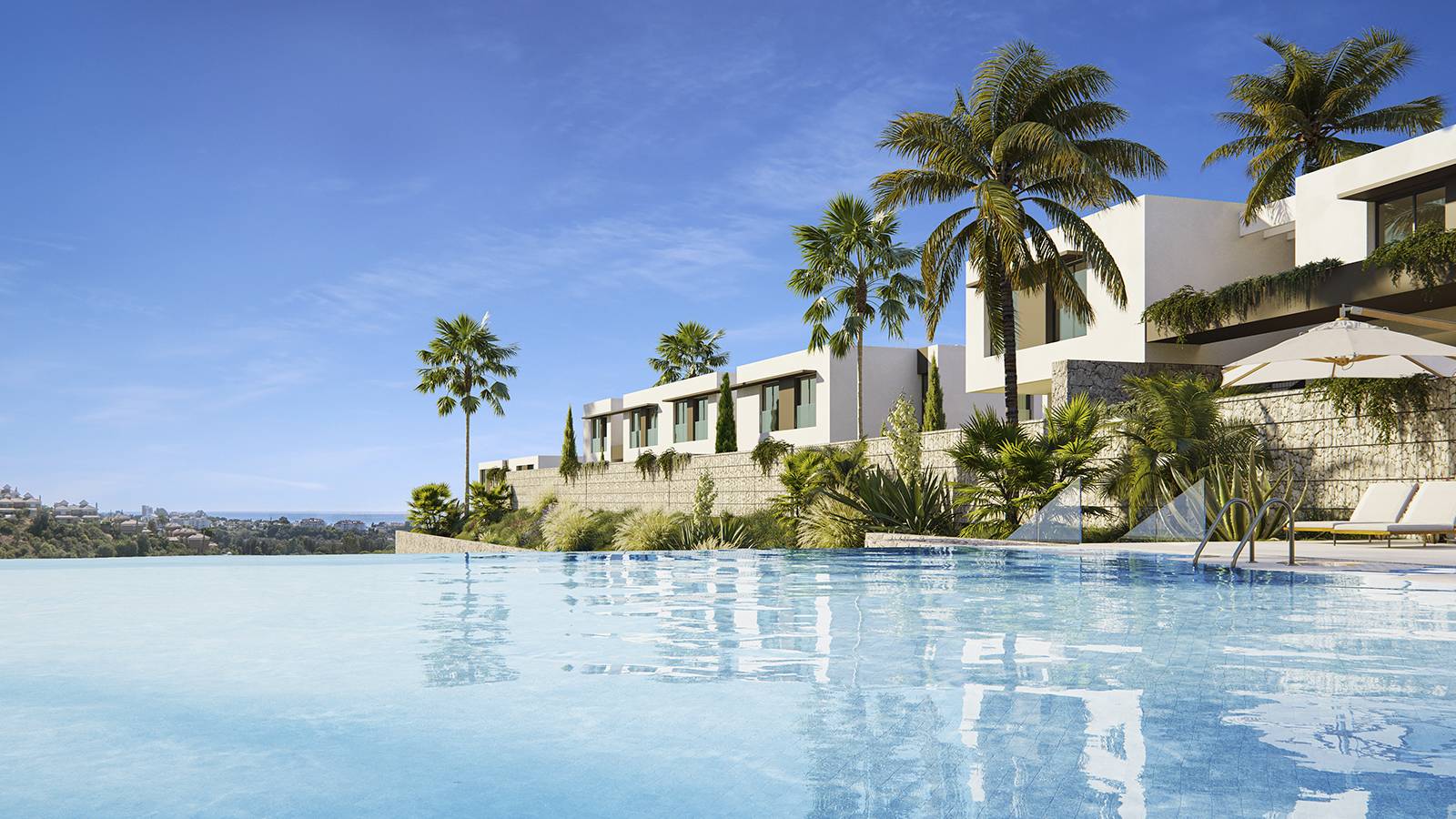 Apartments in Marbella
From €730,000
2, 3, 4 & 5
2, 3, 4 & 5
136m² +
Apartments in Fuengirola R4195054
From €625,000
2
2
89m² +
Apartments in Fuengirola R3454336
From €739,000
2
1
69m² +
Apartments in Torremolinos R4195033
From €379,000
2
2
91m² +
Apartments in Manilva R3414118
From €360,000
3
2
101m² +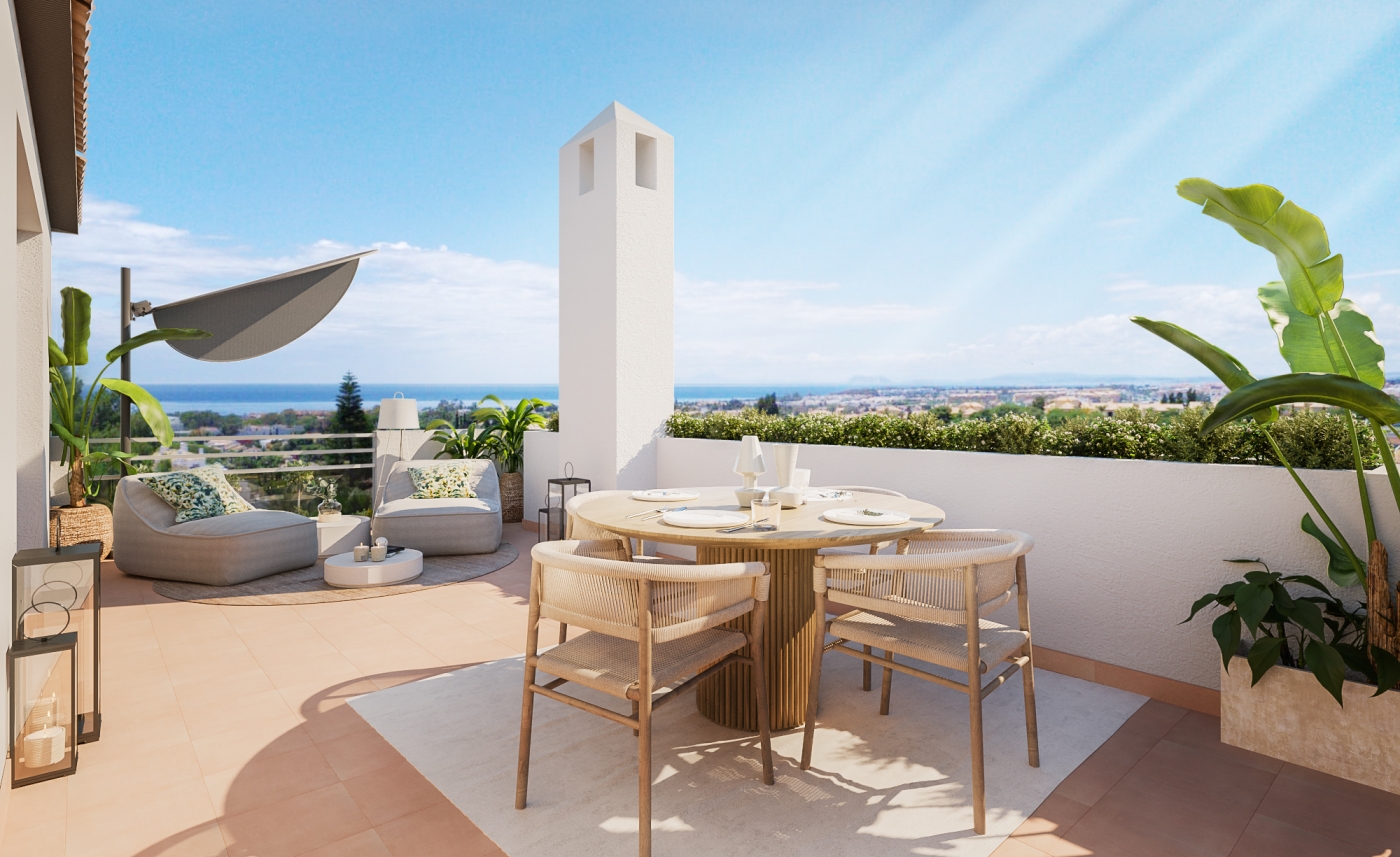 Apartments in Nueva Andalucía
From €319,800
1 & 2
1
60m² +
Villas in Estepona R4388863
From €960,000
3
2
195m² +
402m² +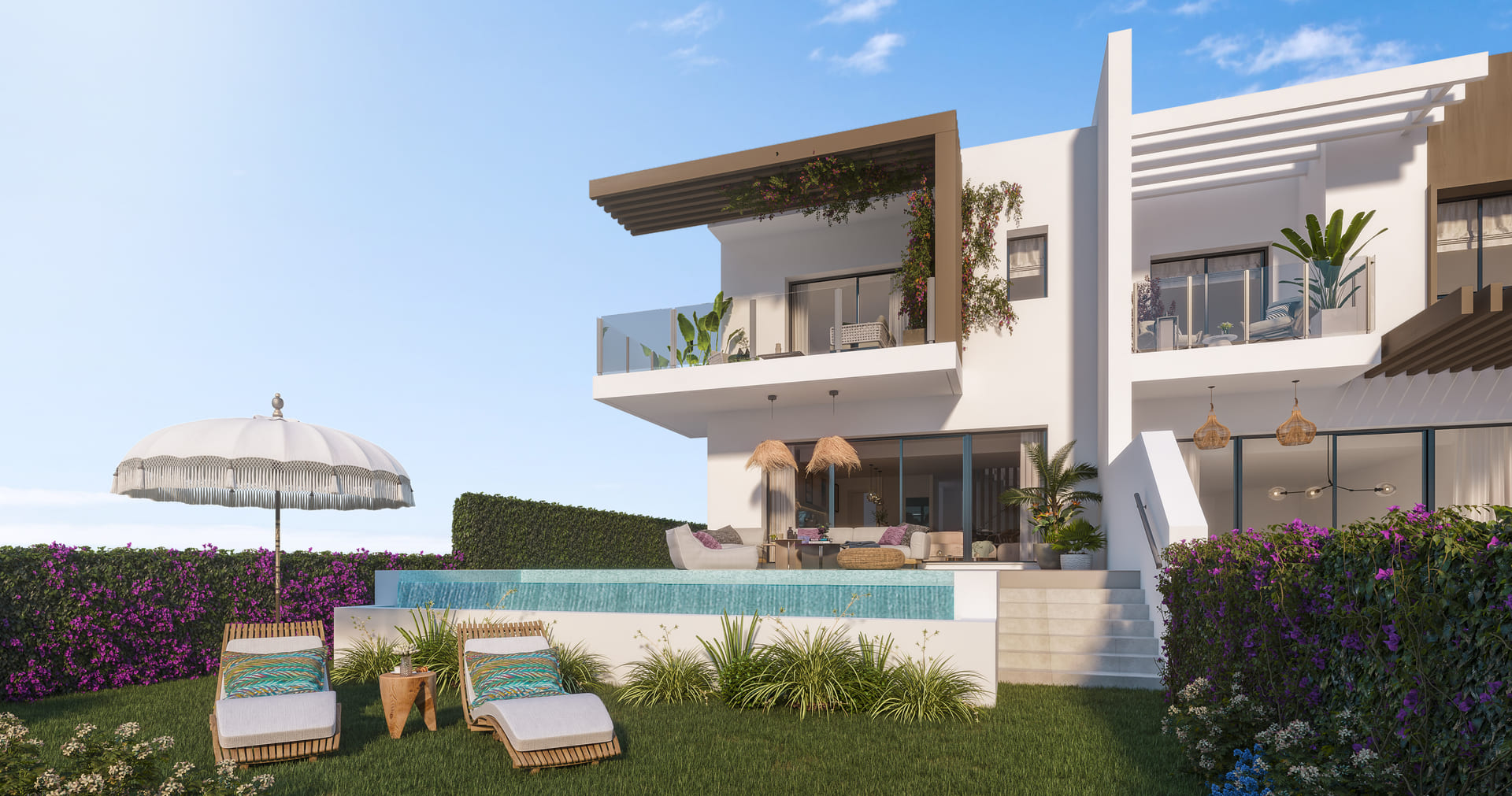 Semi-Detached Houses in El Chaparral
From €799,000
3 & 4
3
249m² +
153m² +
Apartments in Fuengirola R4252738
From €488,000
2
2
85m² +
Apartments in Cabopino R3924292
From €1,150,000
3
2
164m² +
19m² +
Apartments in Benalmadena R4252741
From €352,000
2
2
76m² +
Townhouses in Benalmadena R4252744
From €757,000
3
2
163m² +
32m² +
Villas in Mijas R3907273
From €1,850,000
5
4
225m² +
600m² +
Villas in Mijas R4308520
From €2,548,000
5
4
397m² +
866m² +
Apartments in Benahavís R4387324
From €620,000
2
2
109m² +
Apartments in Marbella R3838192
From €848,000
4
3
301m² +
155m² +
Villas in Benahavís R3687095
From €5,995,000
3
3
642m² +
1337m² +
Apartments in Estepona R3979810
From €549,000
2
2
97m² +
Villas in Benahavís R3269704
From €1,900,000
4
4
488m² +
Apartments in Sotogrande R4177714
From €1,262,000
3
3
270m² +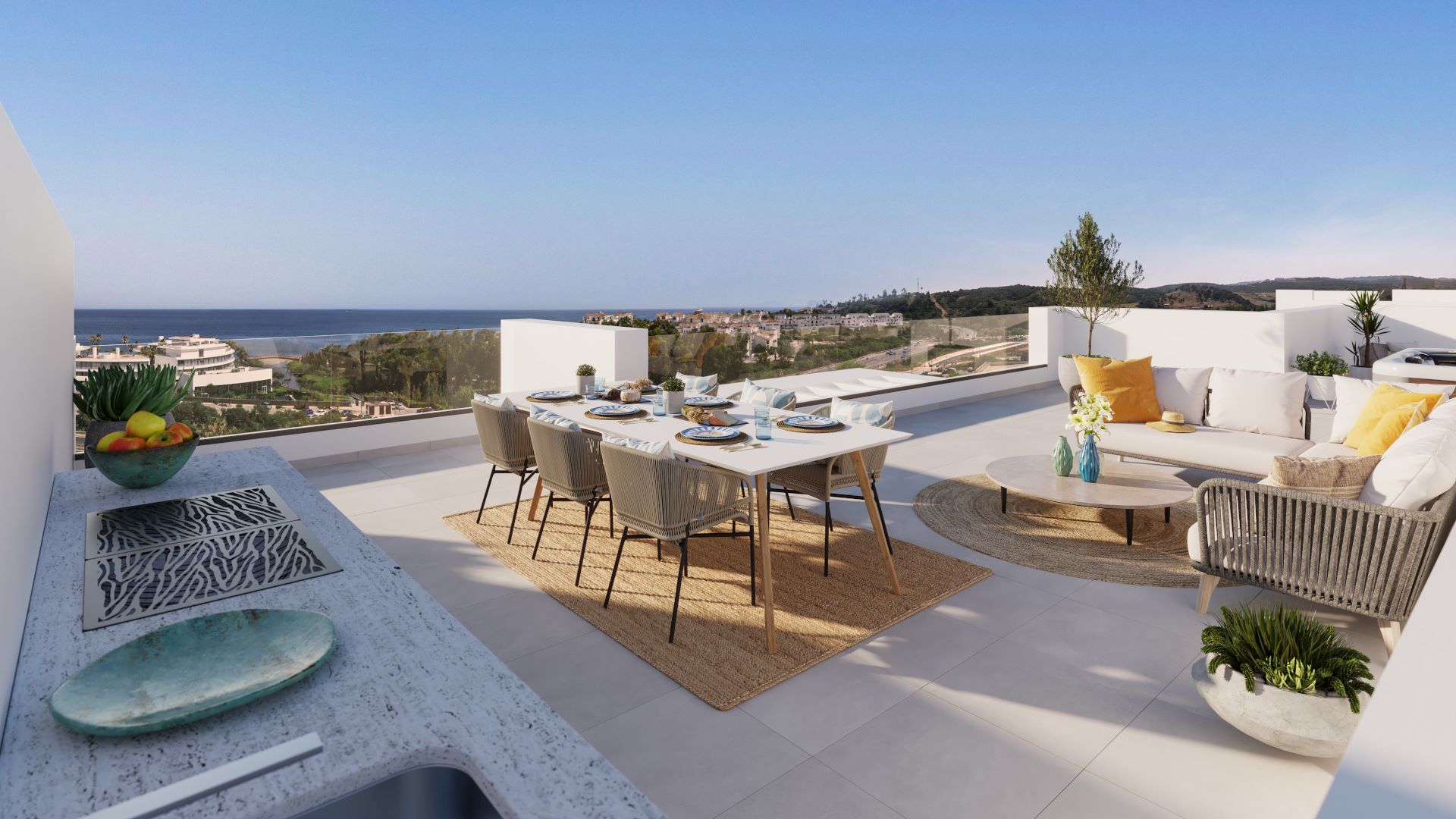 Apartments in Estepona
From €268,000
1, 2 & 3
1 & 2
97m² +
Apartments in Casares R4199632
From €328,700
2
2
71m² +
Apartments in Manilva R3916333
From €360,000
3
2
101m² +
Villas in Mijas R4162753
From €895,000
4
3
289m² +
803m² +
Villas in Benalmadena R4297393
From €1,500,000
4
3
450m² +
667m² +
Villas in Benalmadena R4297396
From €1,350,000
3
3
230m² +
630m² +
Villas in Estepona R4192687
From €925,000
3
3
398m² +
400m² +
Apartments in Mijas R4372309
From €360,000
2
2
85m² +
Apartments in Mijas R3304693
From €619,900
3
3
123m² +
Semi-Detached Houses in Fuengirola R4260466
From €370,000
3
3
174m² +
Villas in Altos de los Monteros R3275074
From €2,866,000
4
4
408m² +
Villas in Cabopino R3597038
From €3,750,000
5
5
793m² +
1150m² +
Townhouses in Benahavís R3810427
From €414,200
4
2
113m² +
Apartments in Benalmadena R4149388
From €485,000
3
2
109m² +
Villas in New Golden Mile R4325809
From €1,495,000
4
3
254m² +
419m² +
Apartments in Fuengirola R3385603
From €395,000
1
2
72m² +
Apartments in La Cala Golf R3304684
From €668,000
3
2
121m² +
Apartments in Estepona R4201507
From €320,400
2
2
97m² +
Villas in Marbella R4355923
From €2,200,000
4
5
400m² +
1428m² +
Apartments in Marbella R4144480
From €360,000
2
2
87m² +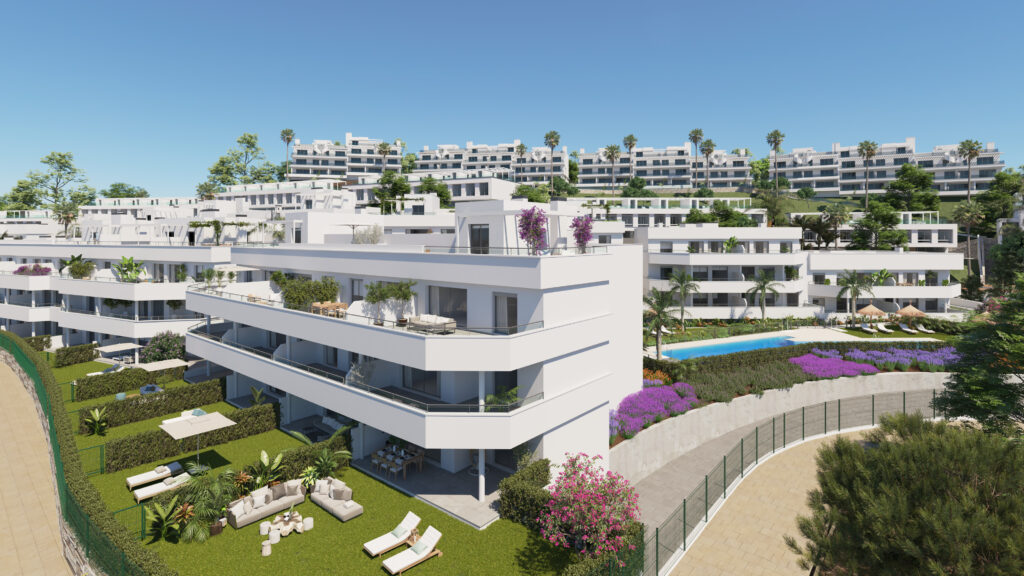 Apartments in Estepona
From €293,000
2 & 3
2
103m² +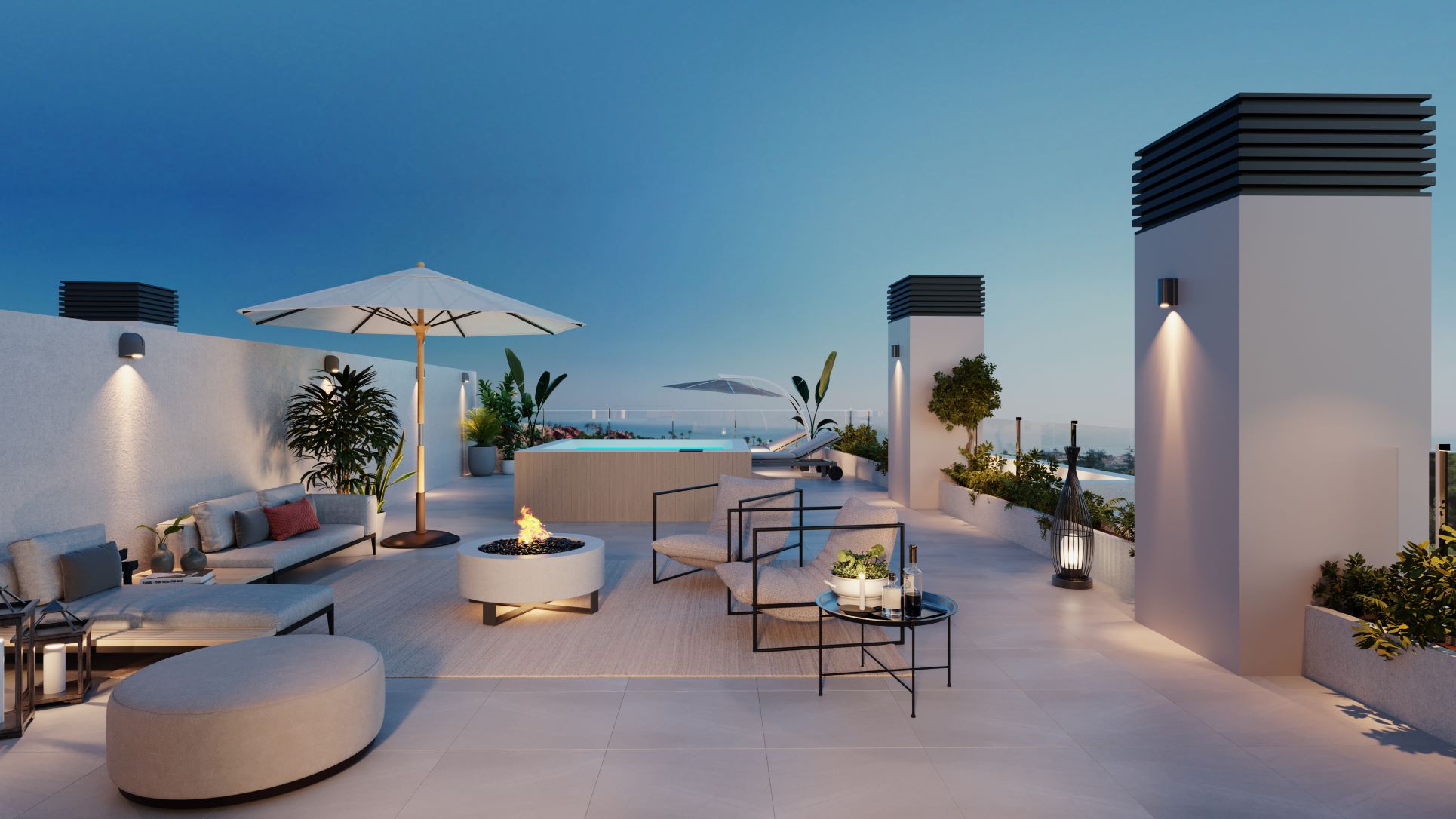 Apartments in Estepona
From €288,000
1, 2 & 3
1 & 2
76m² +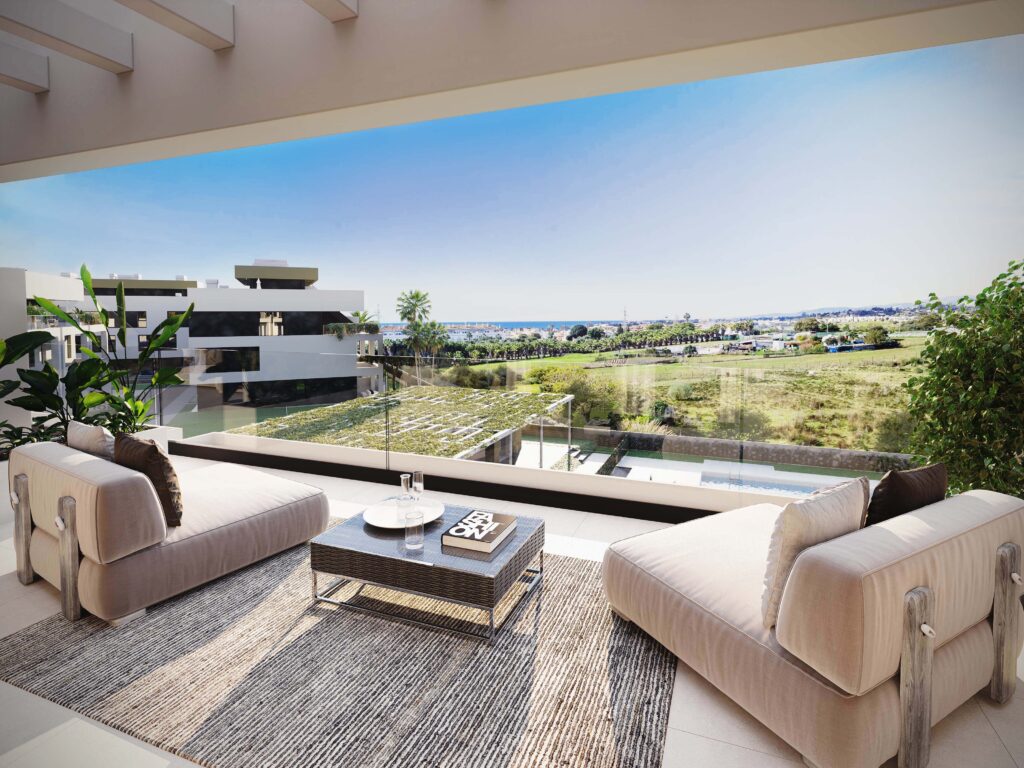 Apartments in Cancelada
From €436,700
3
3
118m² +
Apartments in Torremuelle R4319794
From €409,000
2
2
102m² +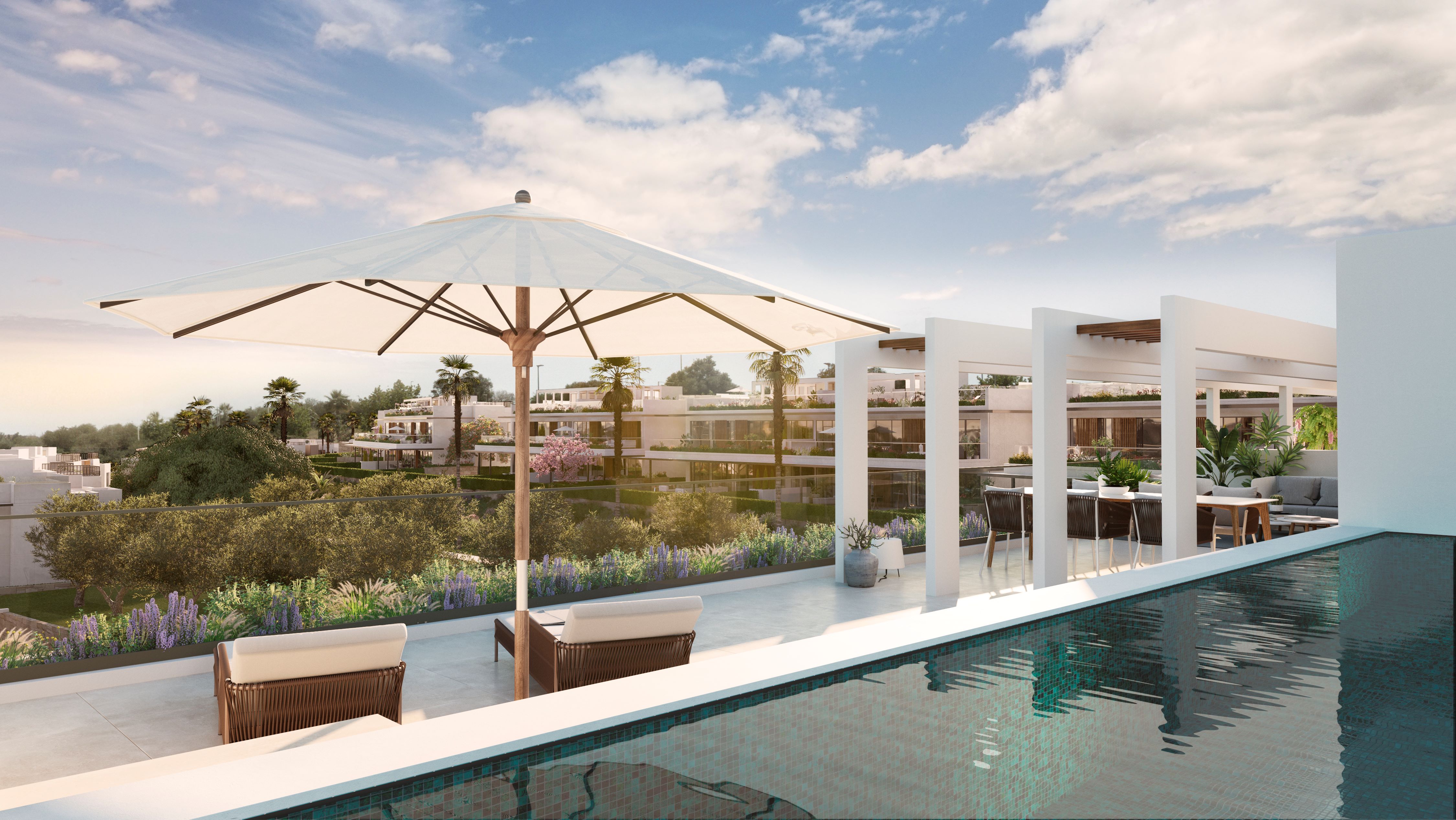 Apartments in Marbella
From €959,000
3
3
138m² +
Villas in San Pedro de Alcántara R3277279
From €1,800,000
4
4
290m² +
348m² +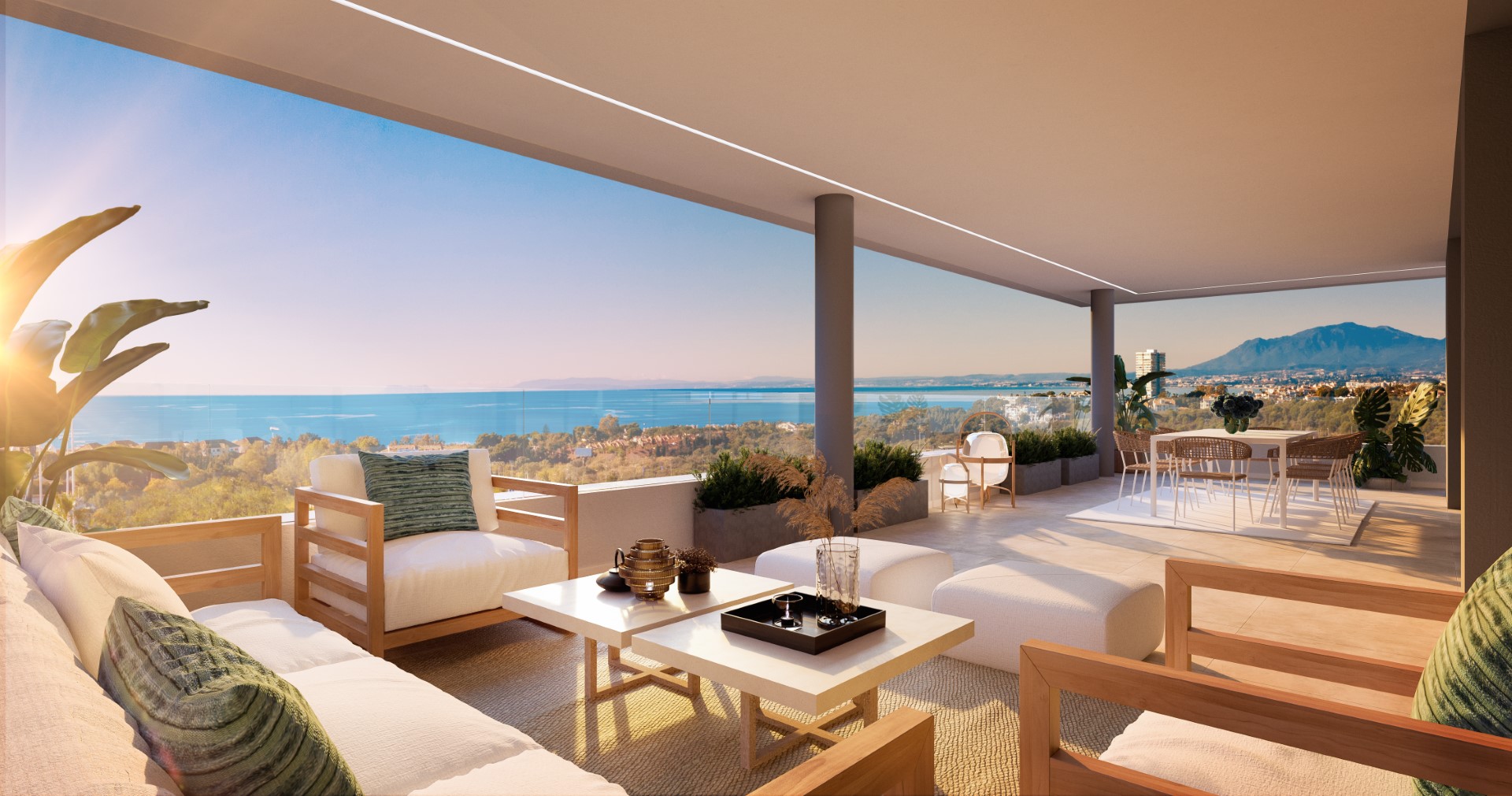 Apartments in Marbella
From €1,090,000
2, 3 & 4
2, 3 & 4
146m² +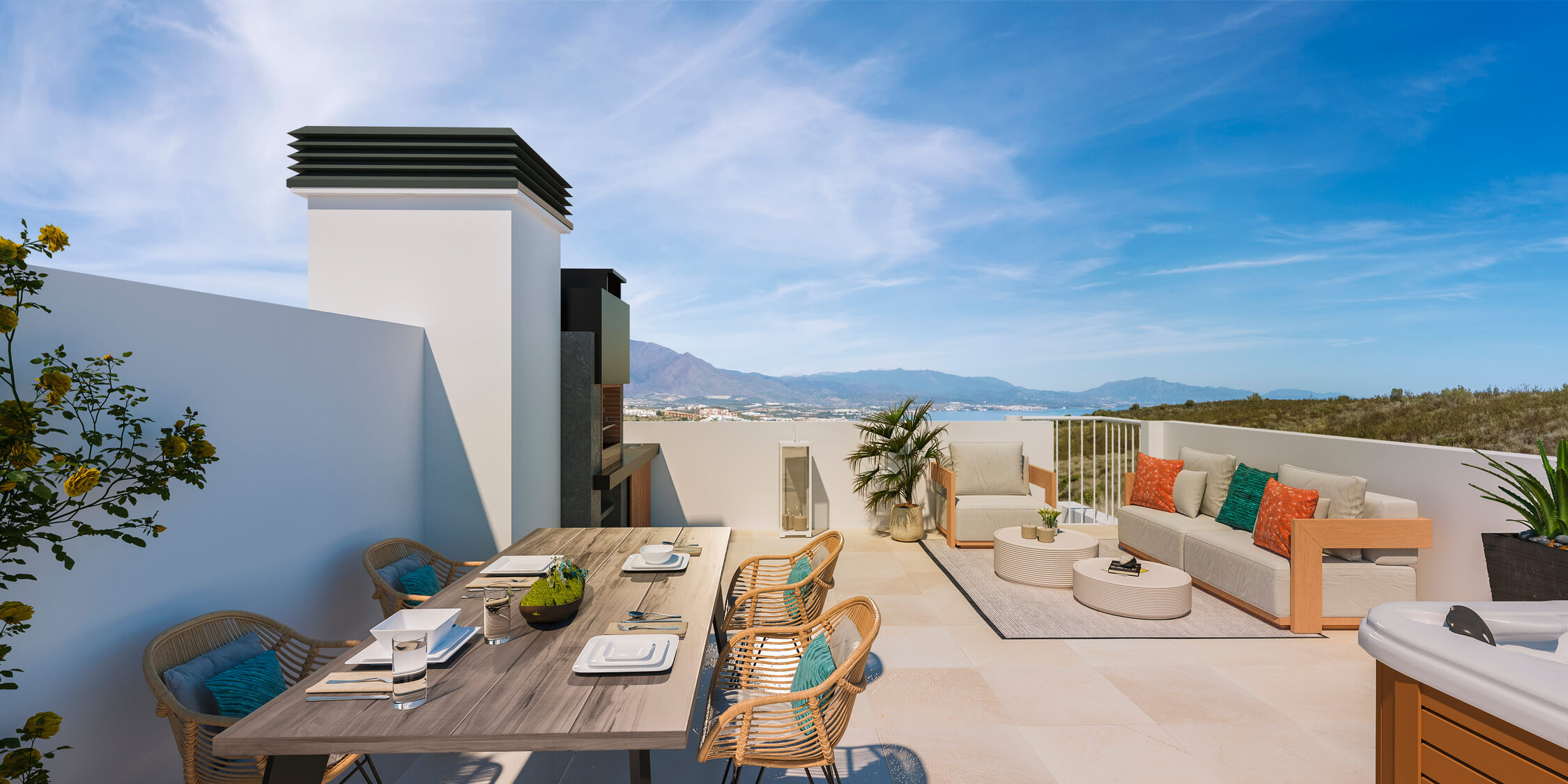 Townhouses in Manilva R4179187
From €503,000
3
2
124m² +
48m² +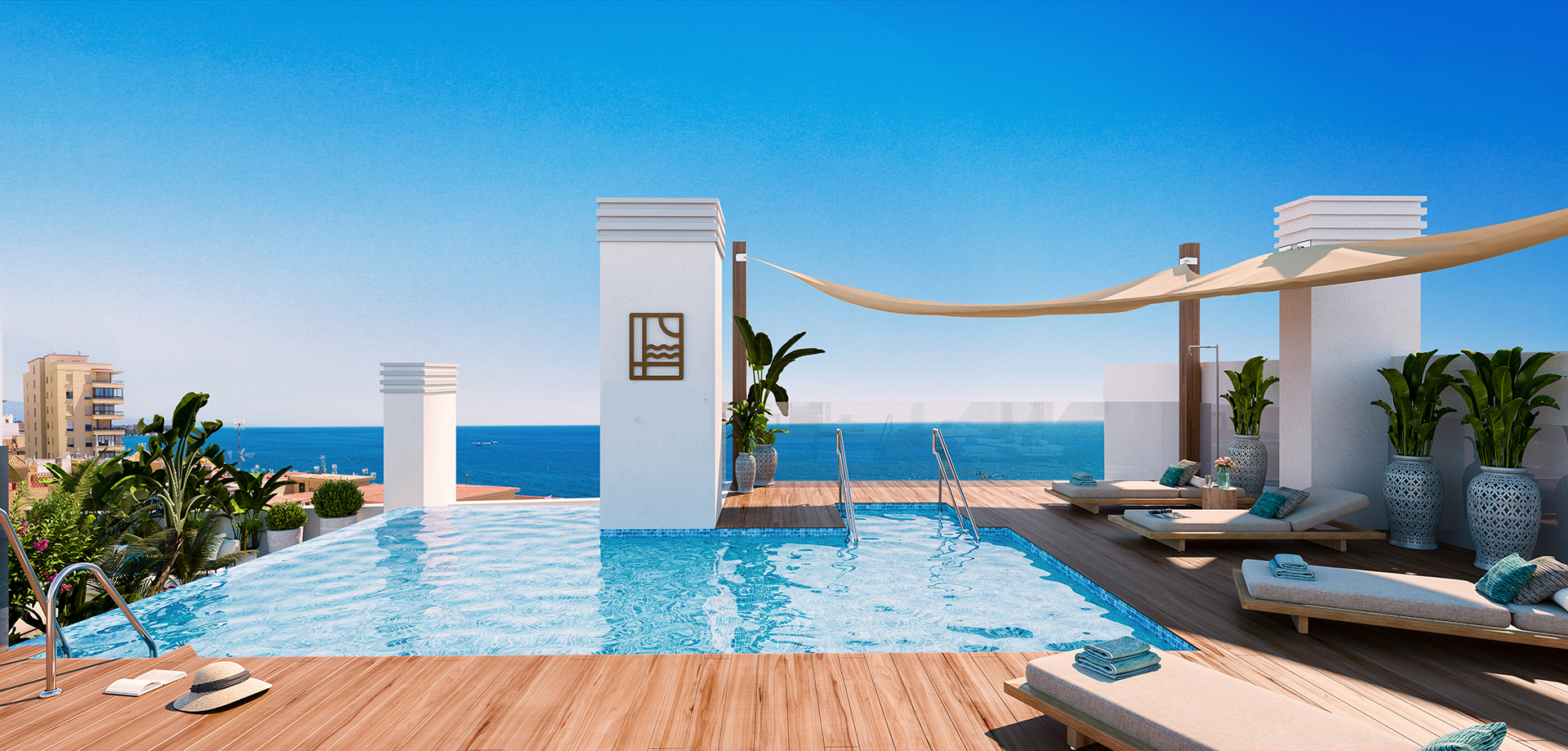 Apartments in Estepona
From €258,000
1 & 2
2
61m² +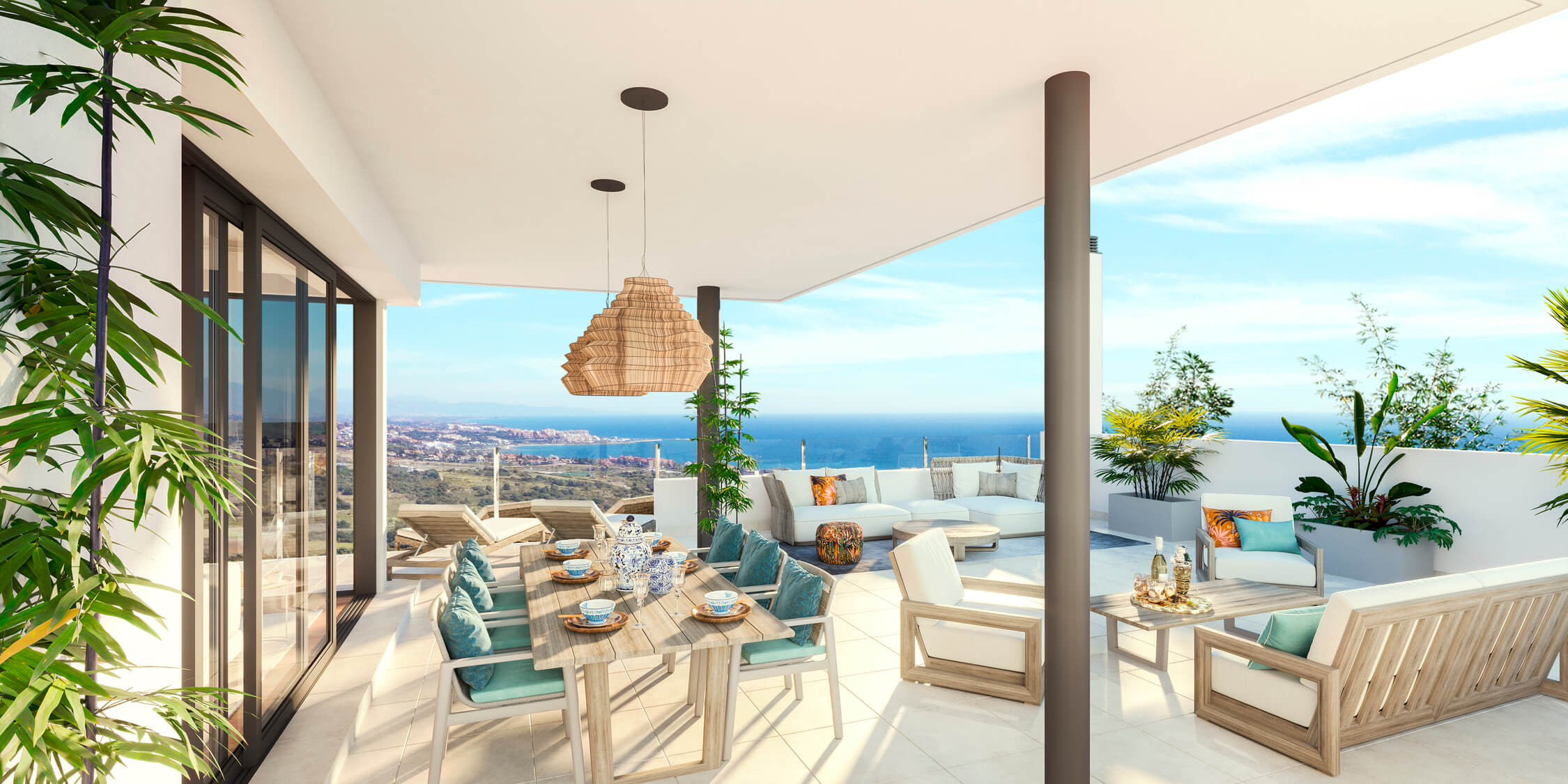 Apartments in Casares
From €485,000
2 & 3
2
111m² +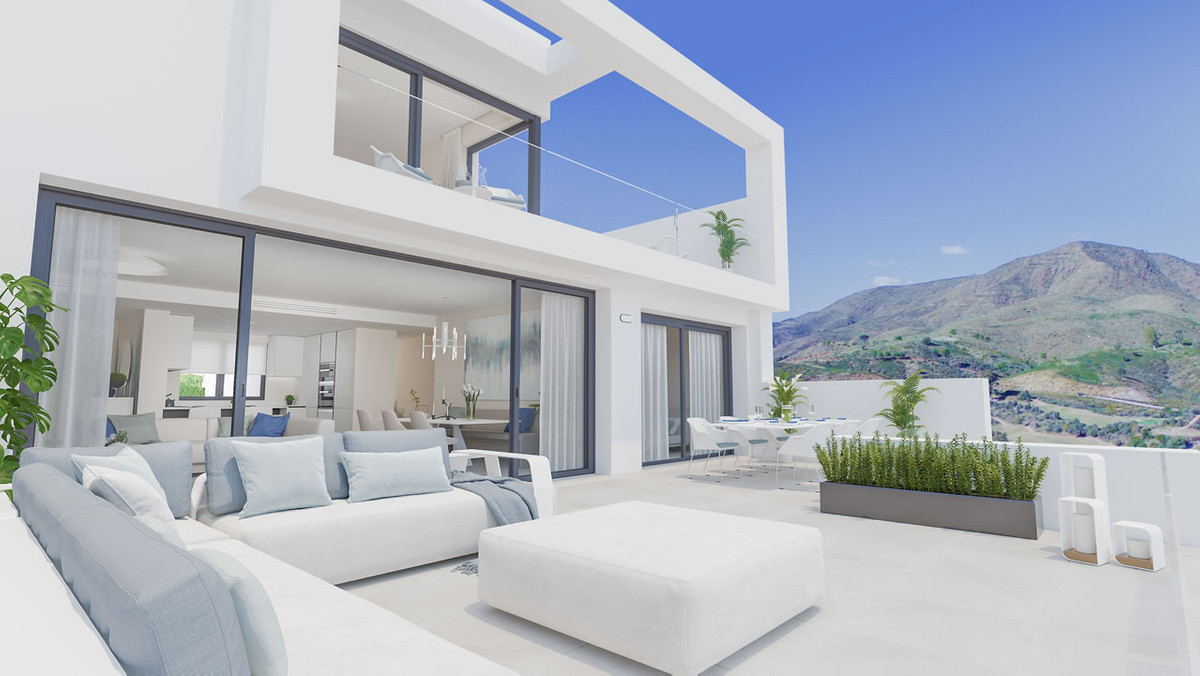 Apartments in Mijas R3304684
From €645,000
3
2
121m² +
Villas in Mijas R4079926
From €1,490,000
3
3
296m² +
500m² +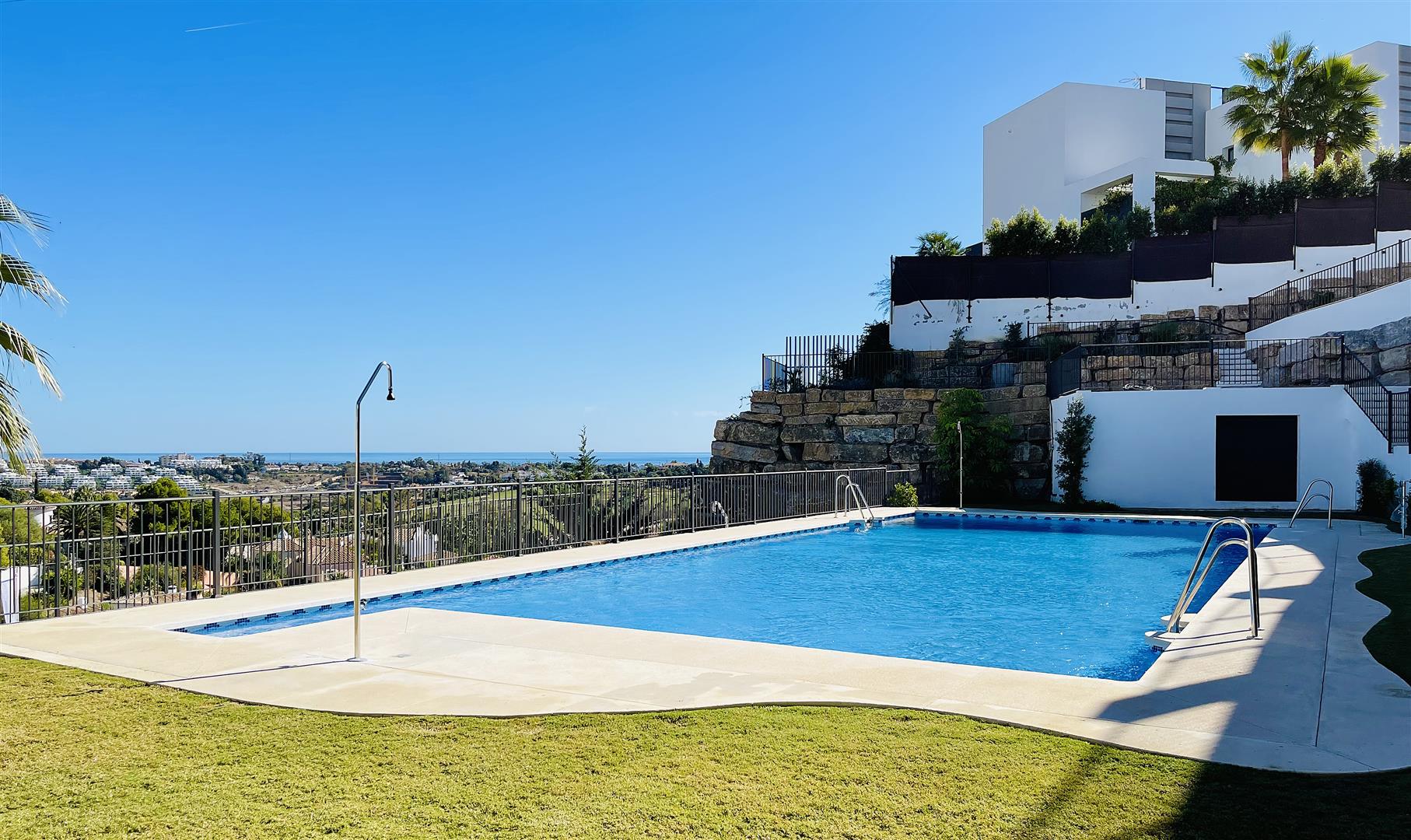 Apartments in Marbella R3762625
From €310,000
3
2
86m² +
45m² +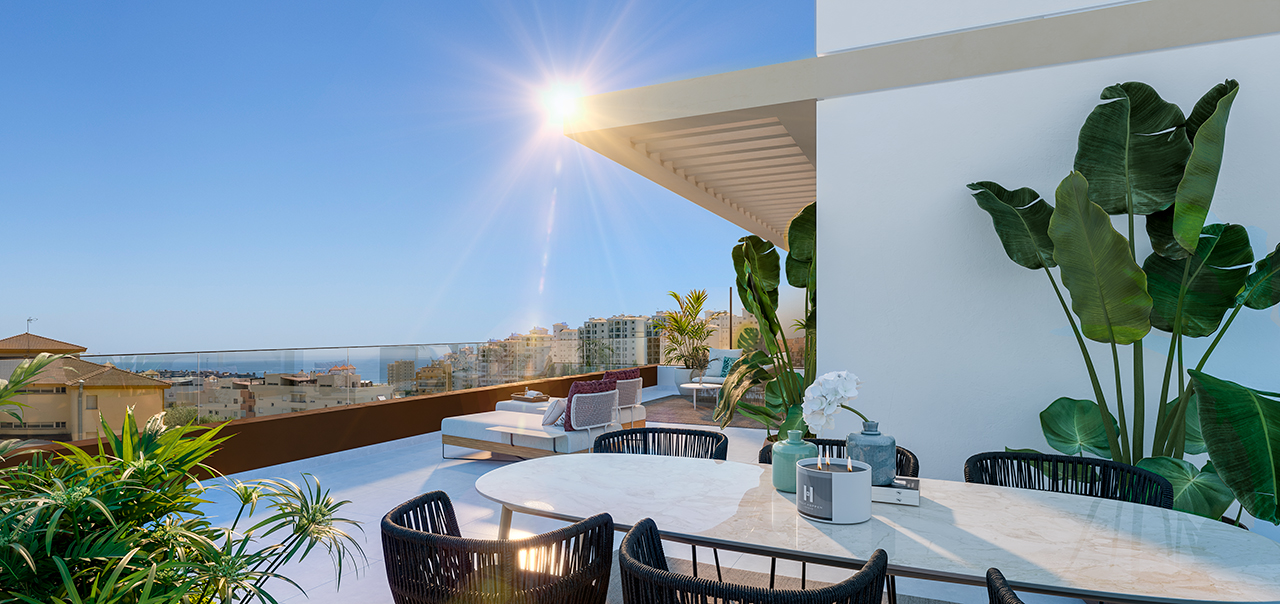 Apartments in Estepona
From €215,000
1, 2 & 3
1 & 2
63m² +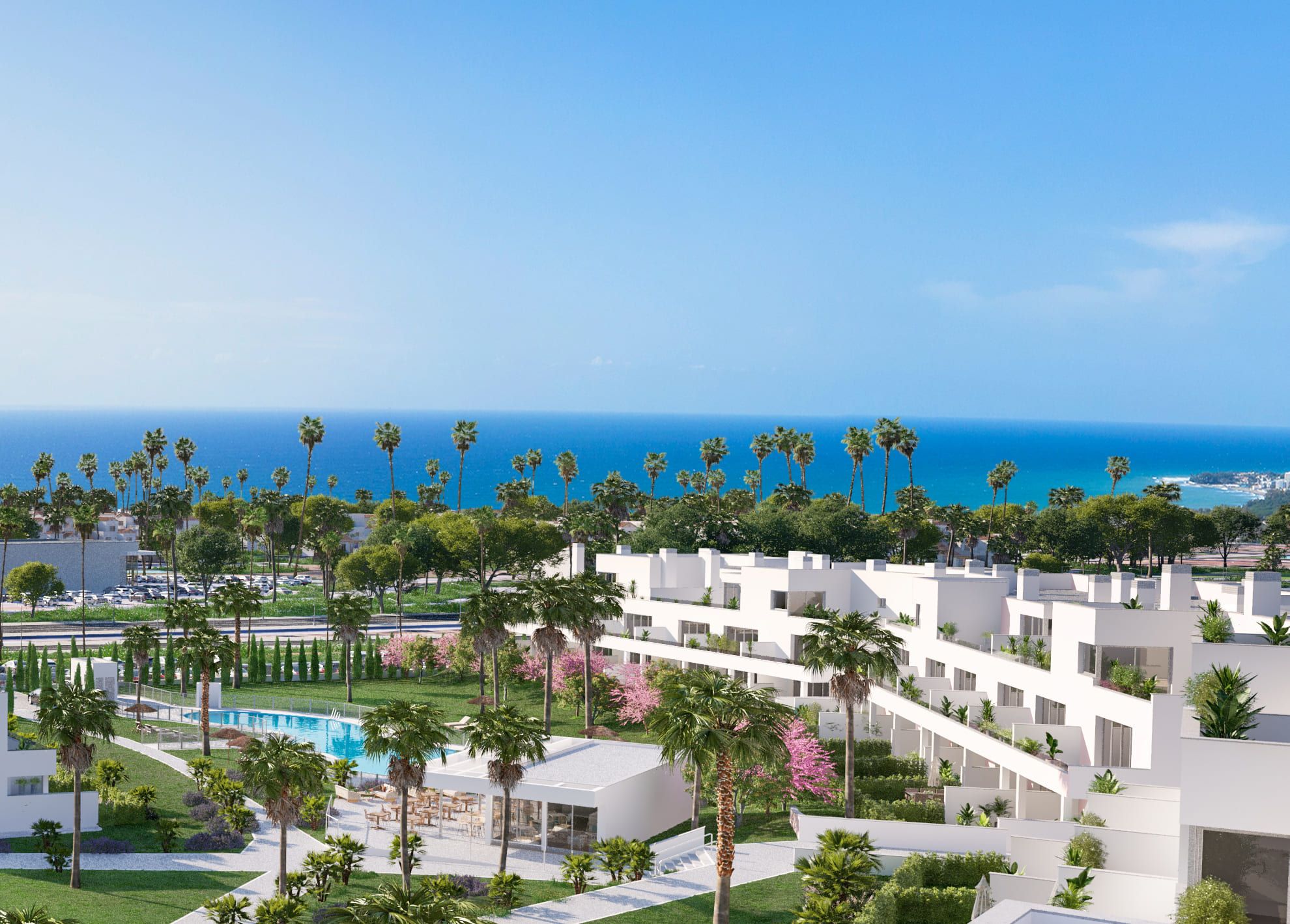 Apartments in Estepona
From €311,500
2, 3 & 4
2 & 3
119m² +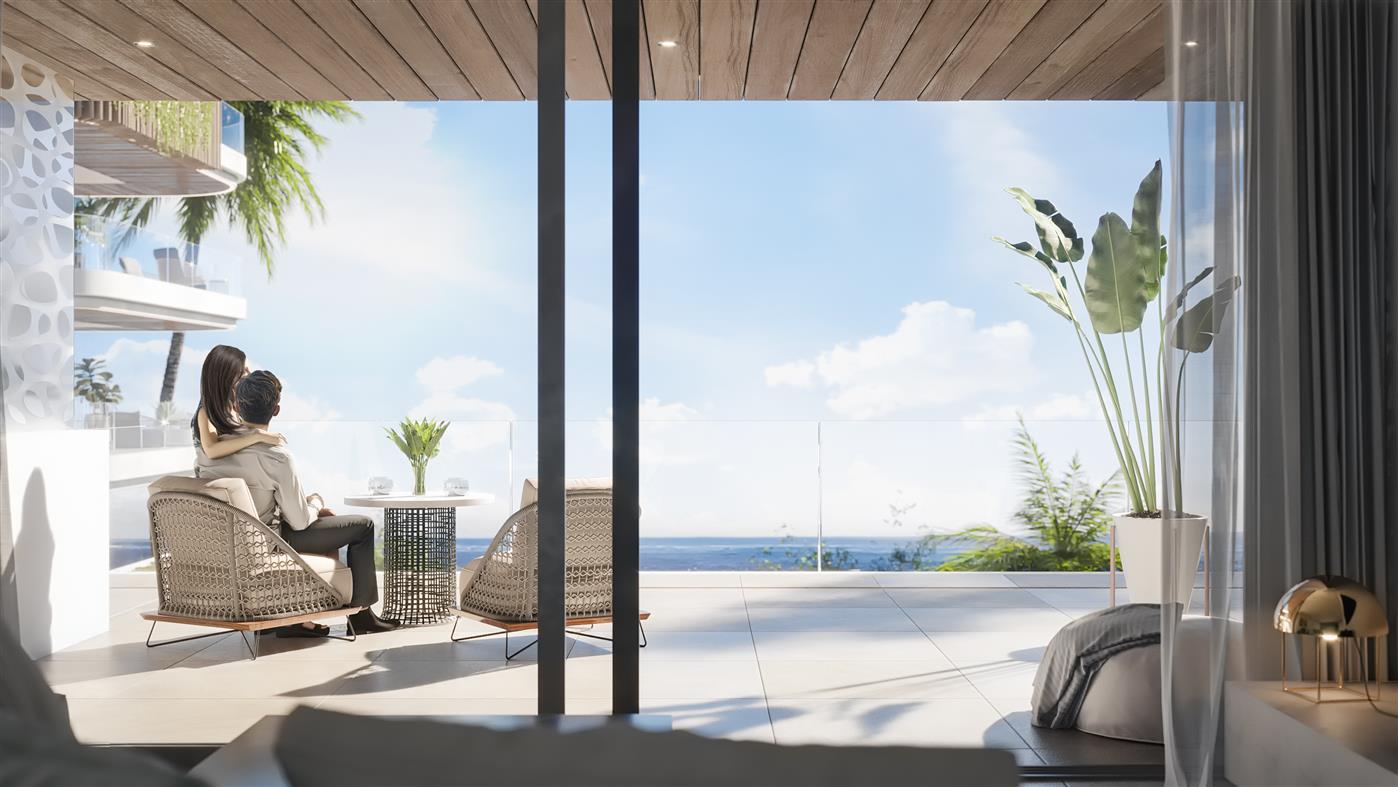 Apartments in Fuengirola MA3066810
From €496,000
2 & 3
1 & 2
71m² +
15m² +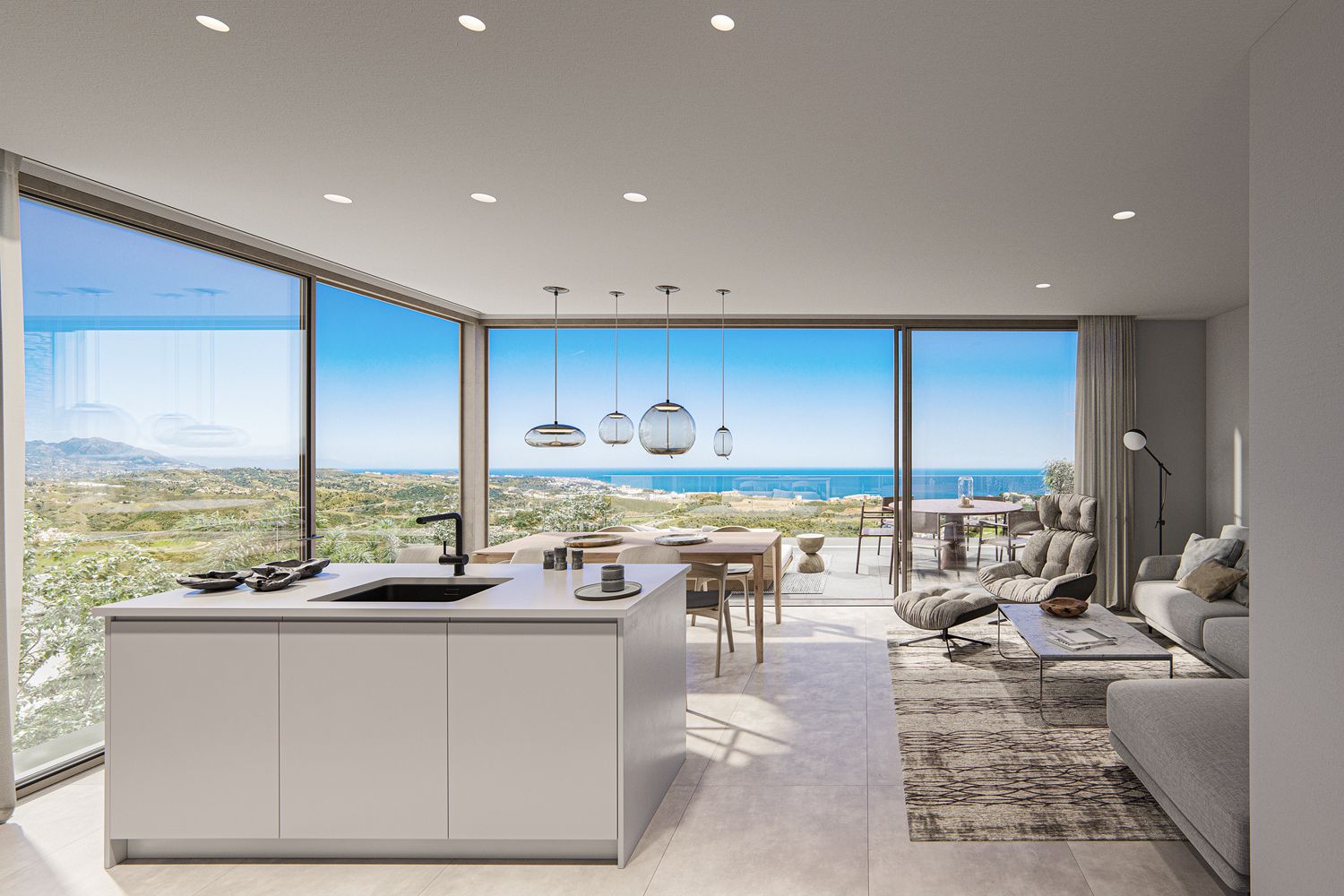 Apartments in La Cala
From €737,000
2 & 3
2
86m² +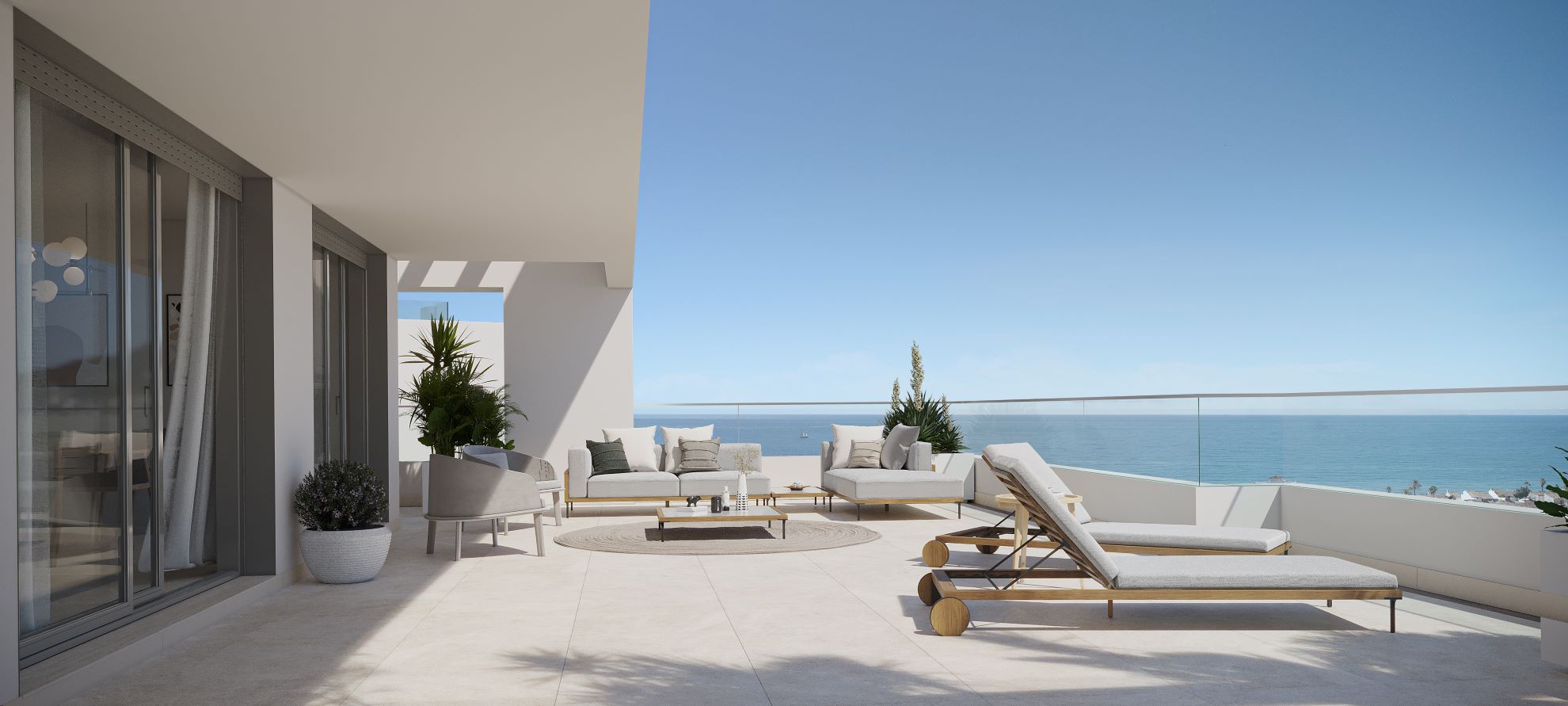 Apartments in Estepona
From €438,000
2
2
110m² +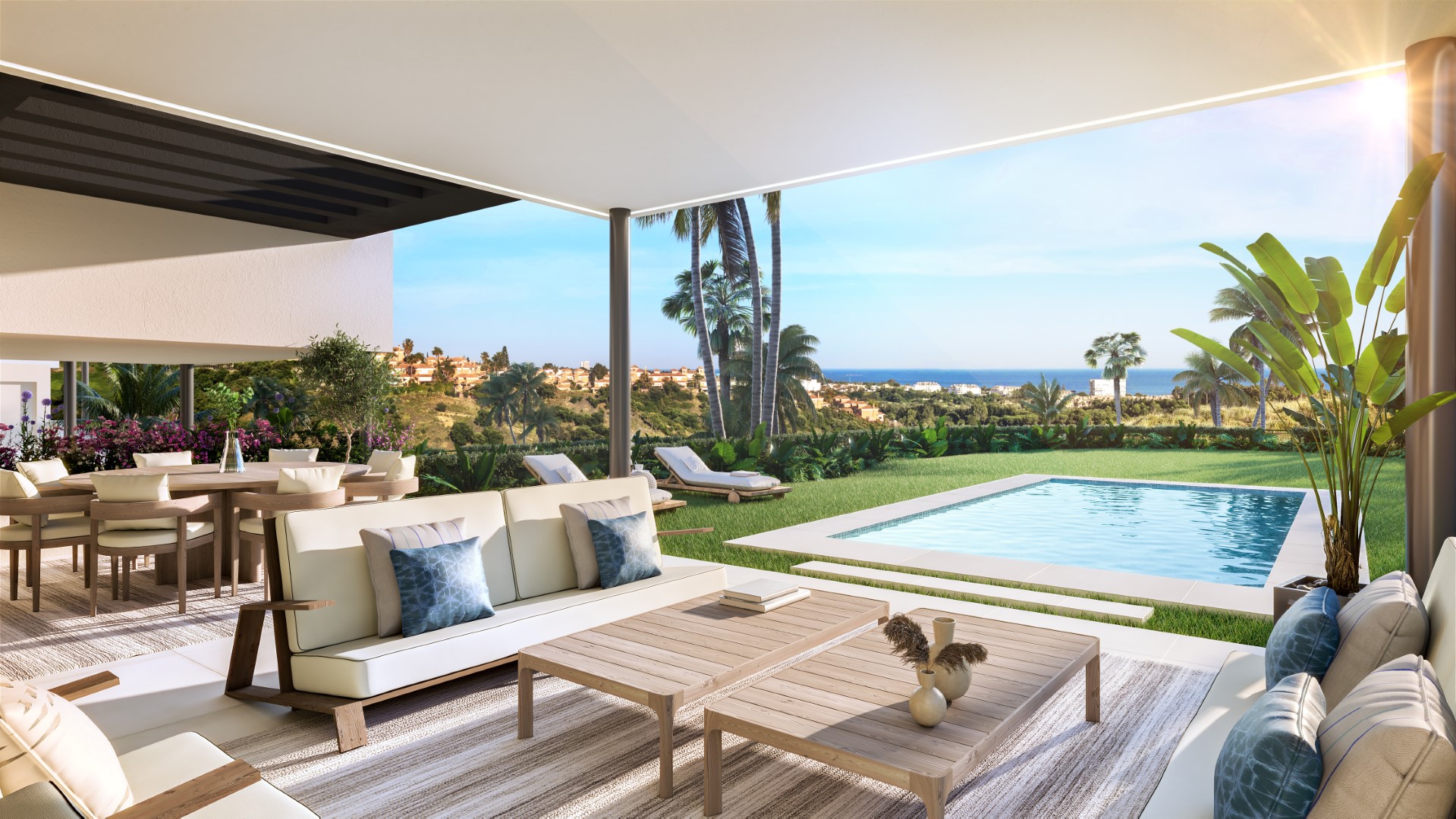 Semi-Detached Houses in Marbella
From €1,300,000
4
4
360m² +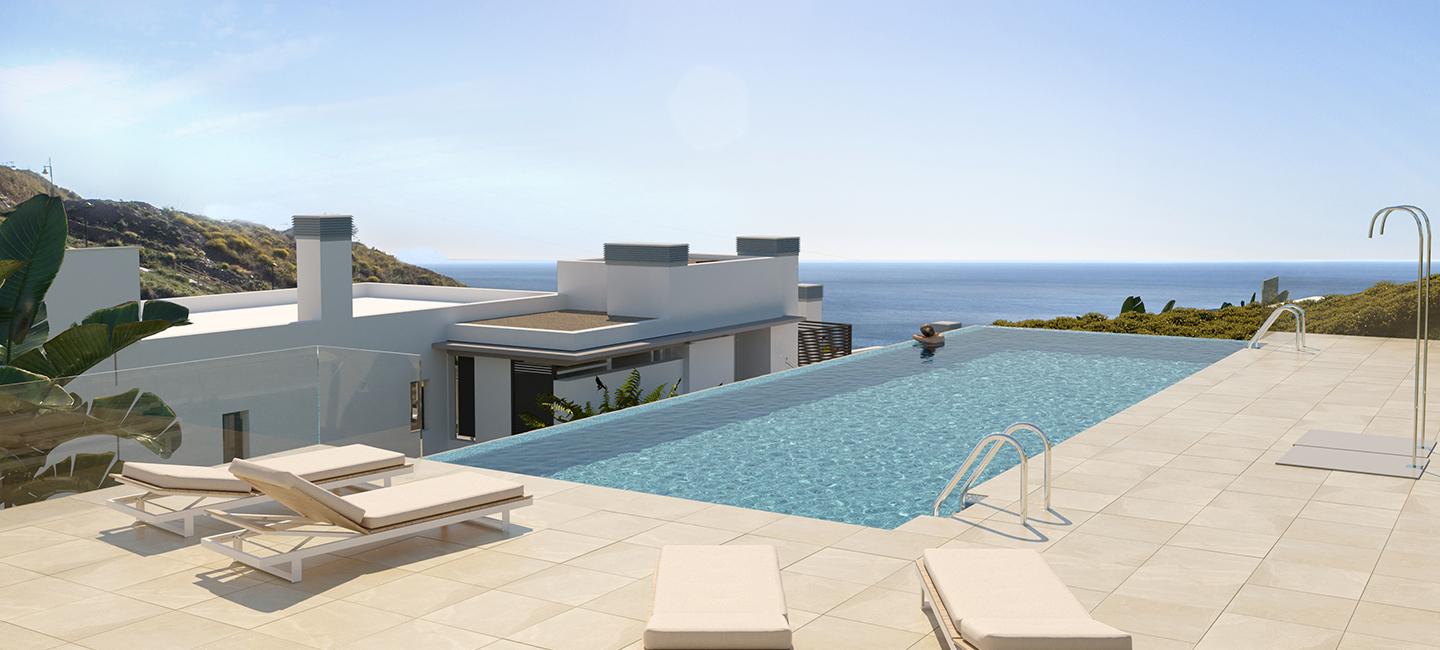 Apartments in Fuengirola MA7117192
From €334,000
2 & 3
2 & 3
97m² +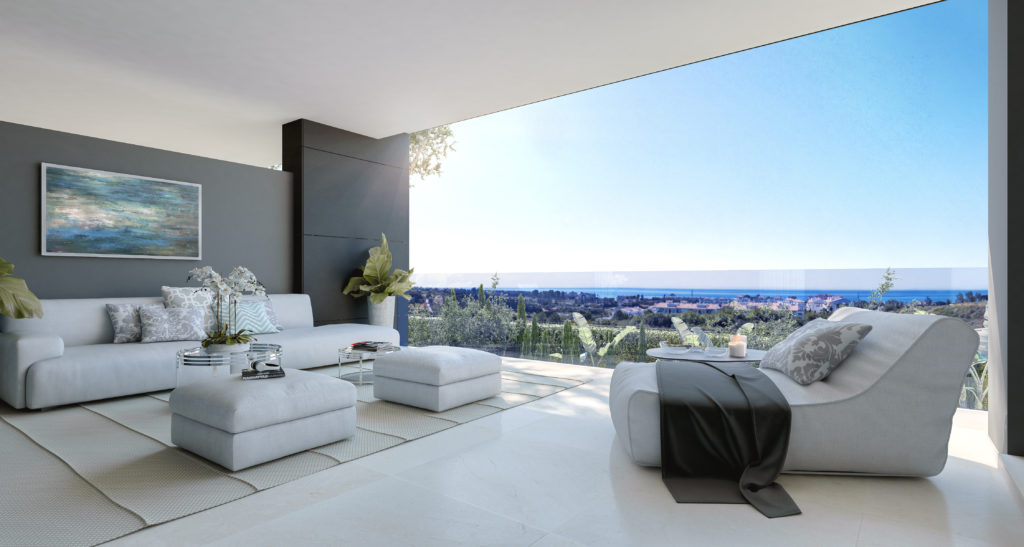 Apartments in Estepona MA1041647
From €402,000
2, 3 & 4
2 & 3
80m² +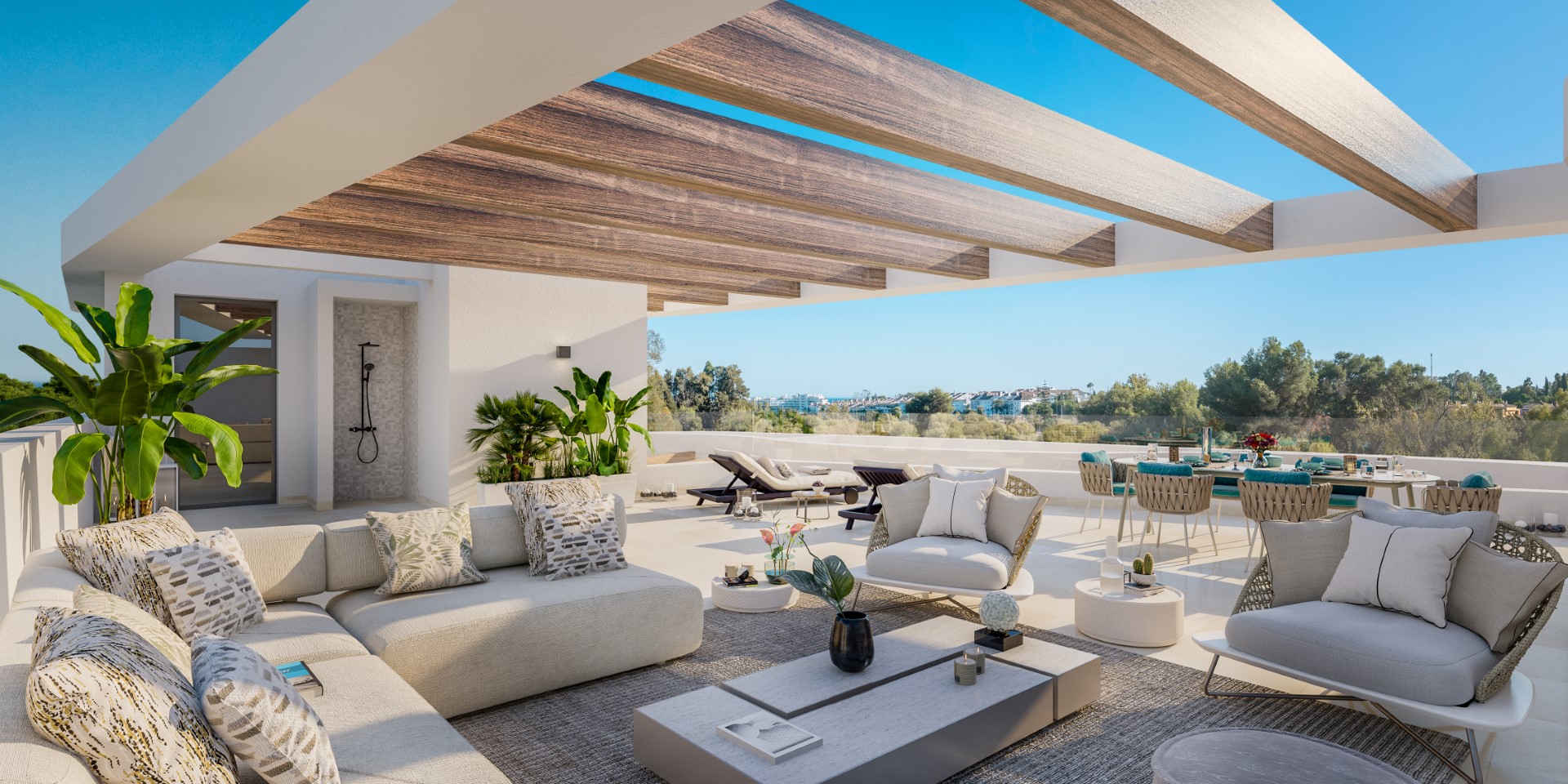 Apartments in Marbella
From €460,000
2 & 3
2
126m² +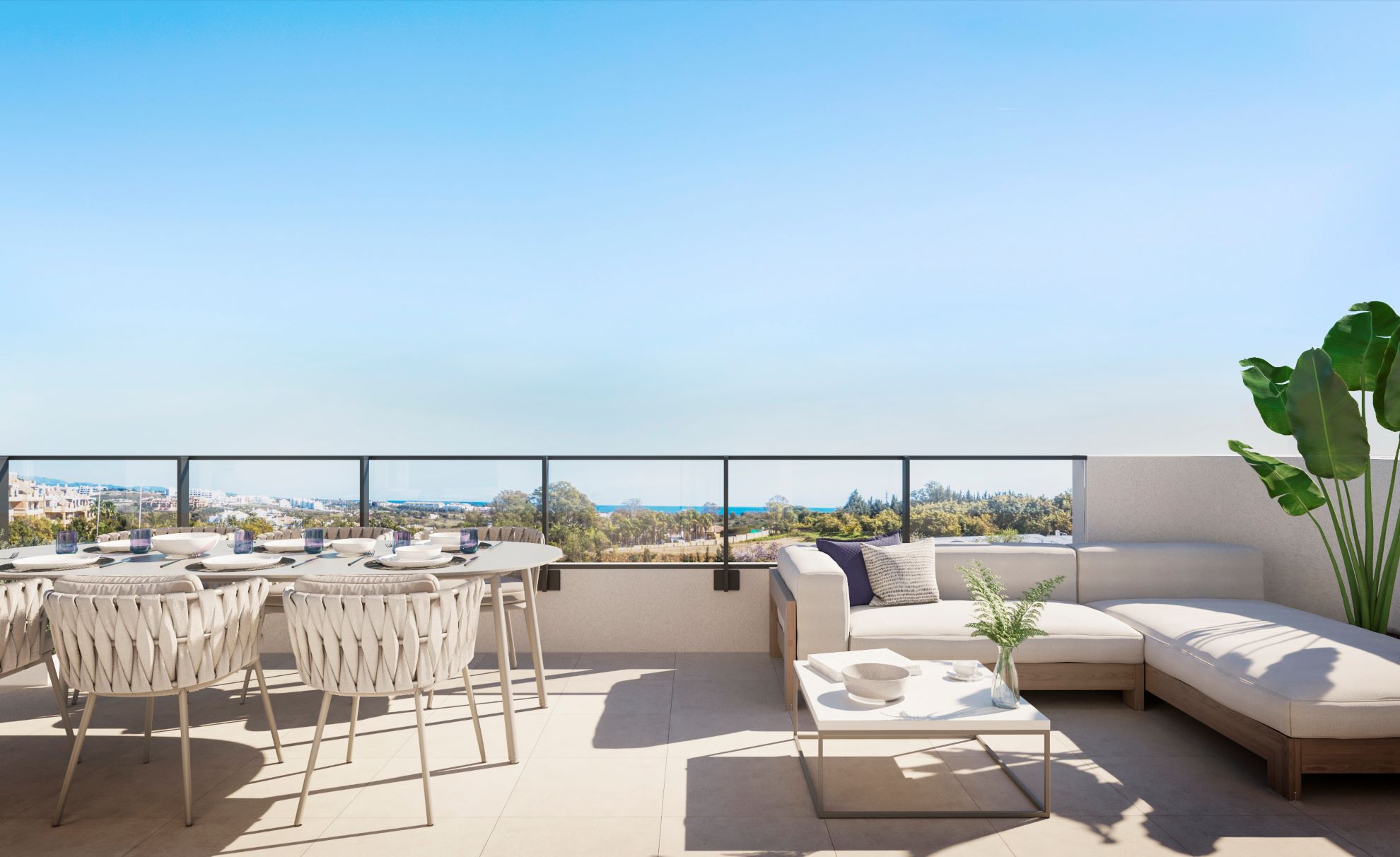 Apartments in Estepona
From €250,000
2
2
79m² +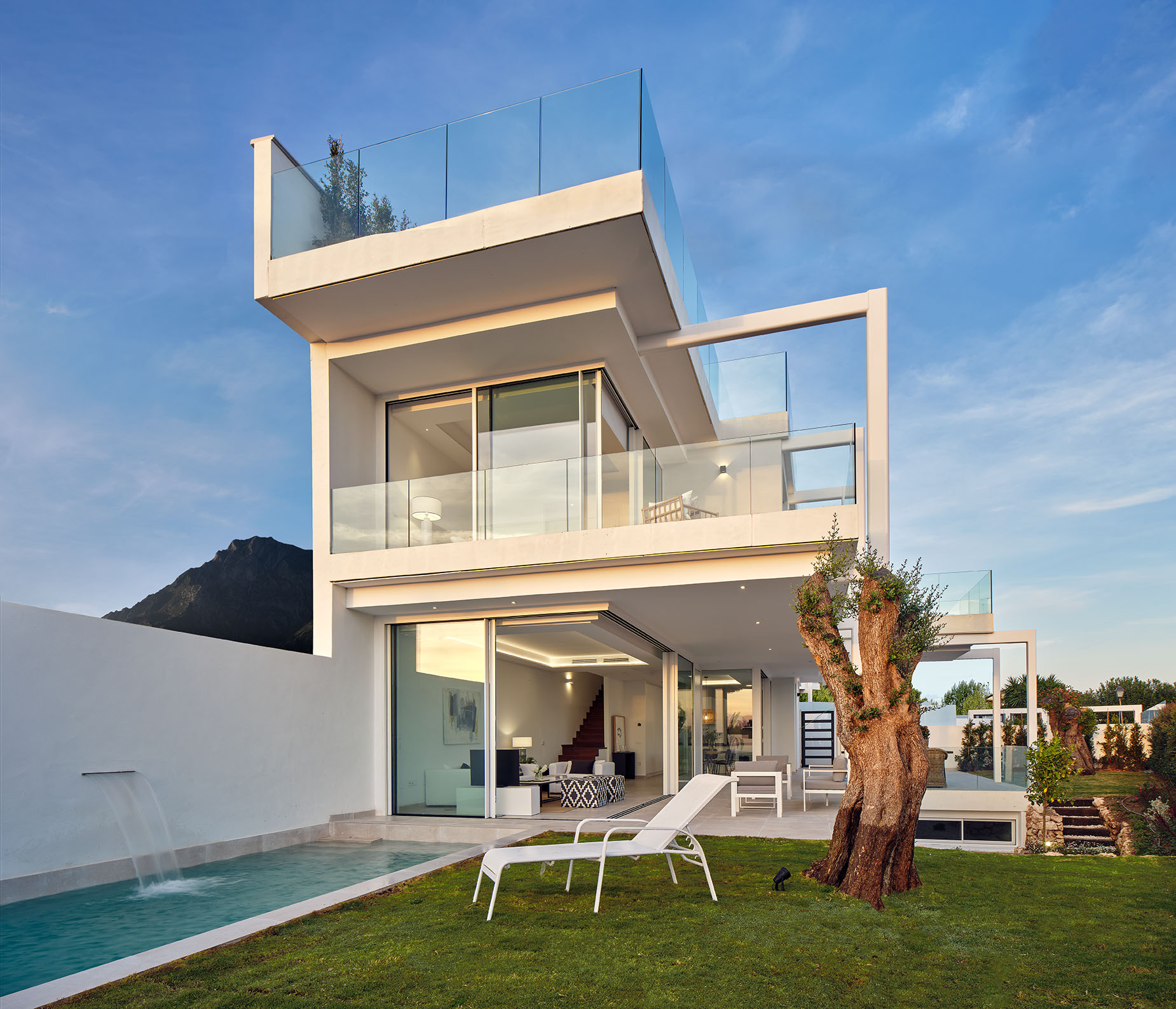 Villas in Marbella
From €1,550,000
3
4
445m² +
344m² +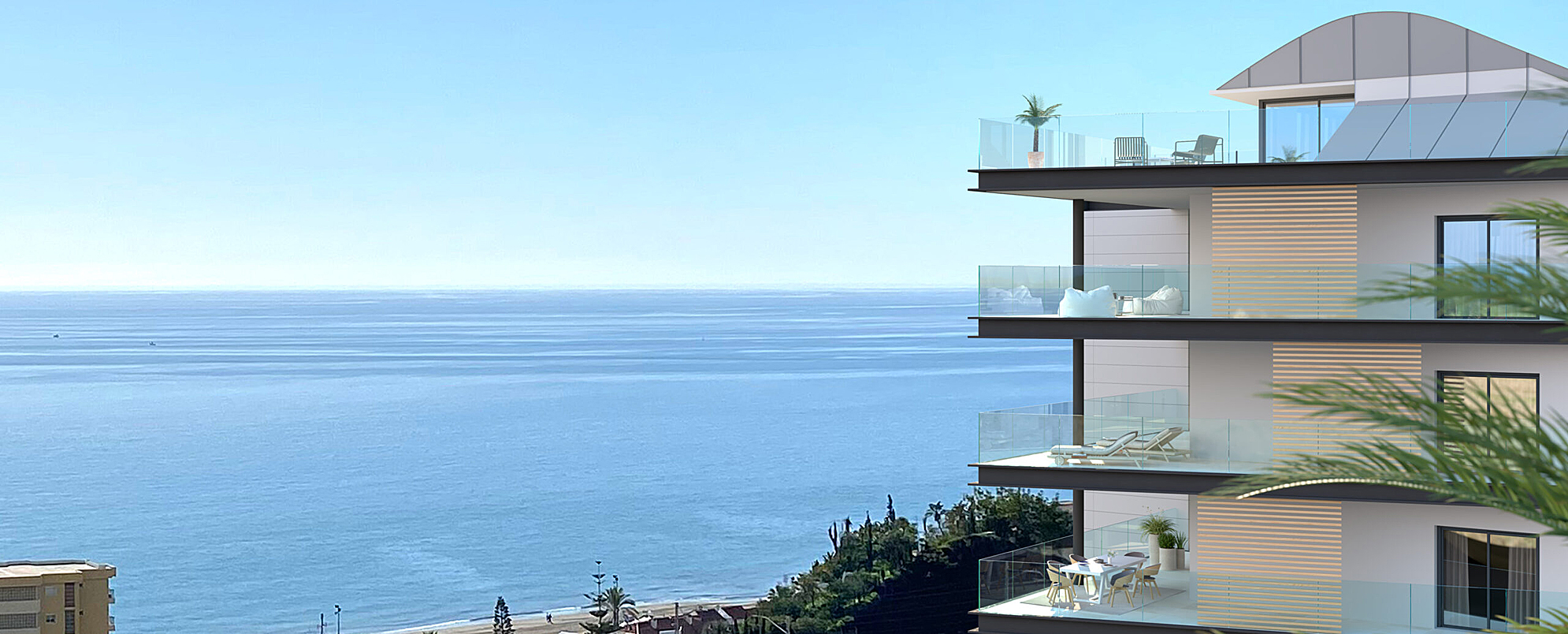 Apartments in Benalmadena R4123882
From €979,000
2 & 3
2 & 3
70m² +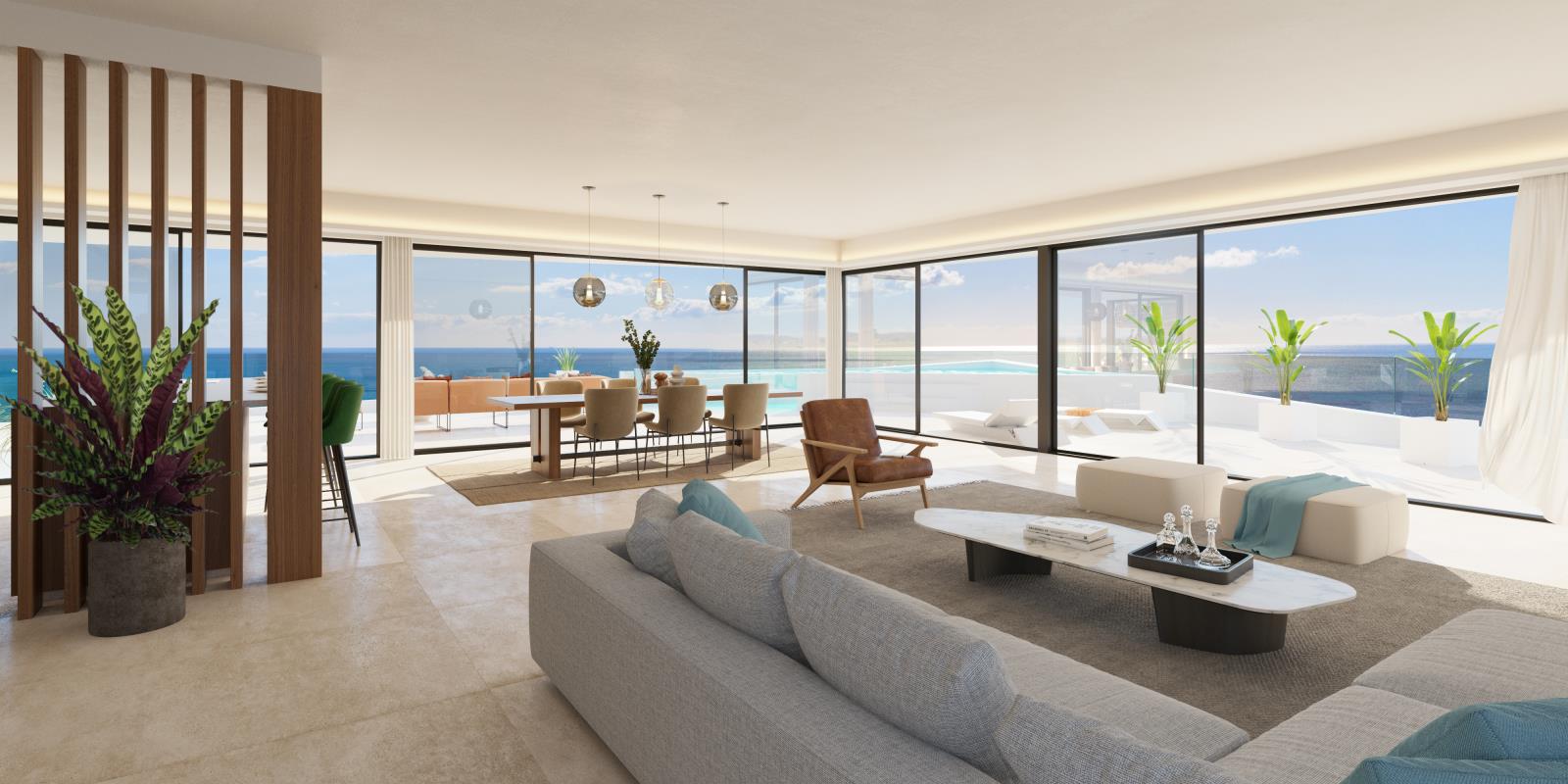 Apartments in Benalmadena R4102357
From €669,000
2 & 3
2, 3 & 4
88m² +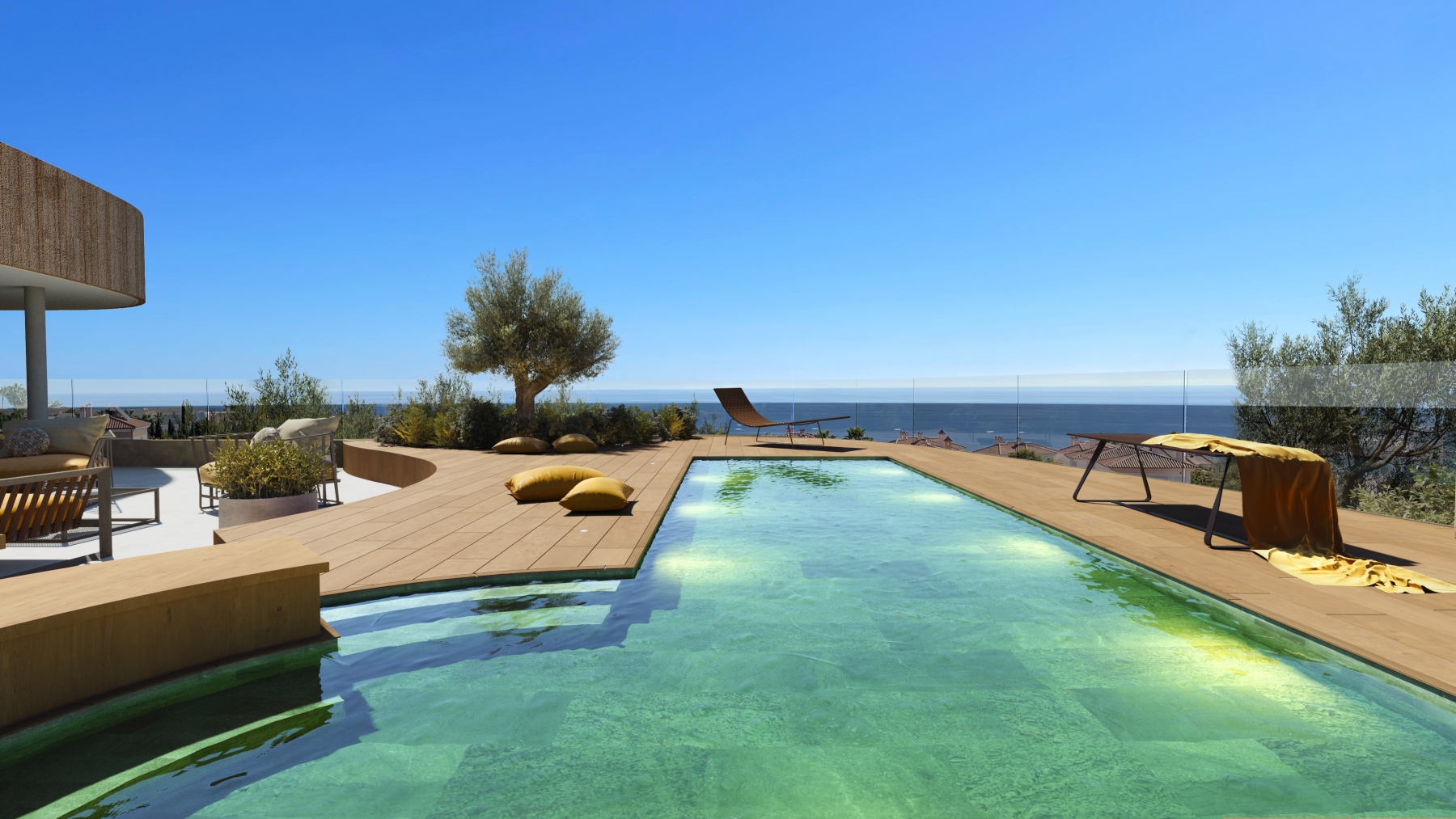 Apartments in Benalmadena
From €625,000
2 & 3
2
89m² +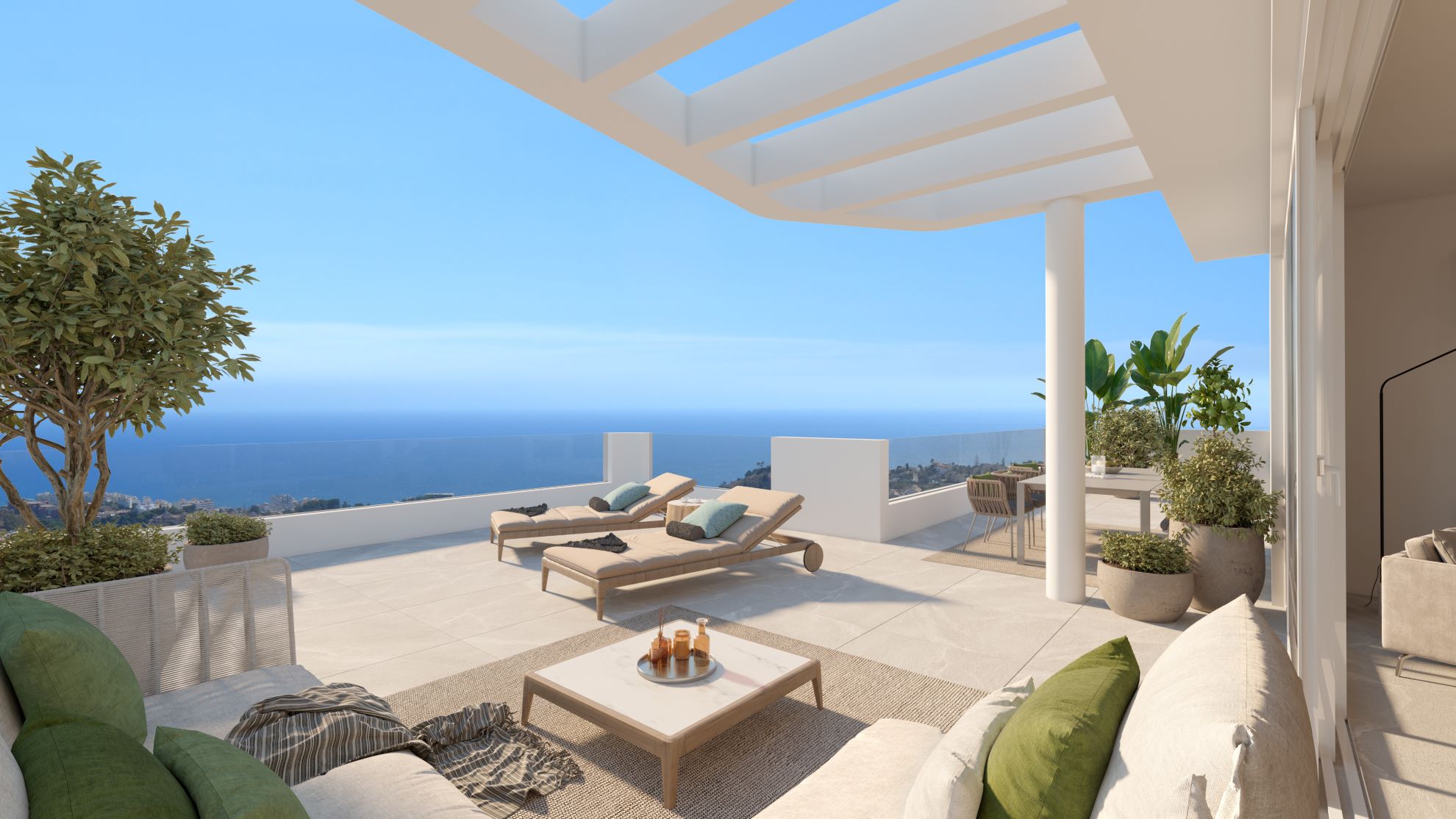 Apartments in Benalmadena R4149388
From €462,000
3 & 4
2 & 3
104m² +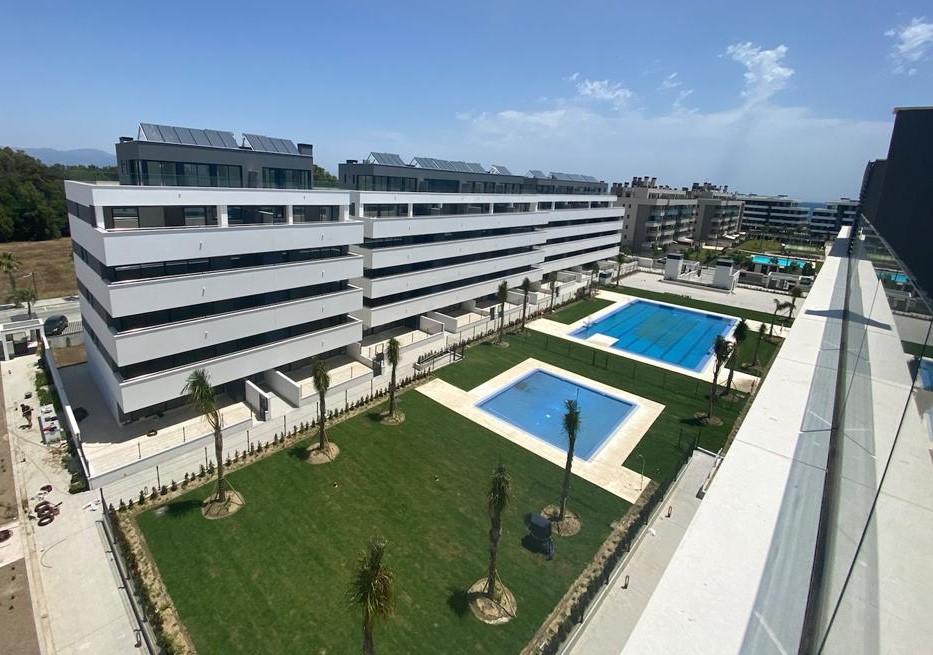 Apartments in Torremolinos
From €710,000
3 & 4
2 & 3
153m² +
Apartments in Manilva MA6309777
From €199,900
2 & 3
2
76m² +
Apartments in Mijas
From €179,000
1, 2 & 3
1 & 2
86m² +
Villas in Mijas R4045048
From €1,900,000
4
4
305m² +
1350m² +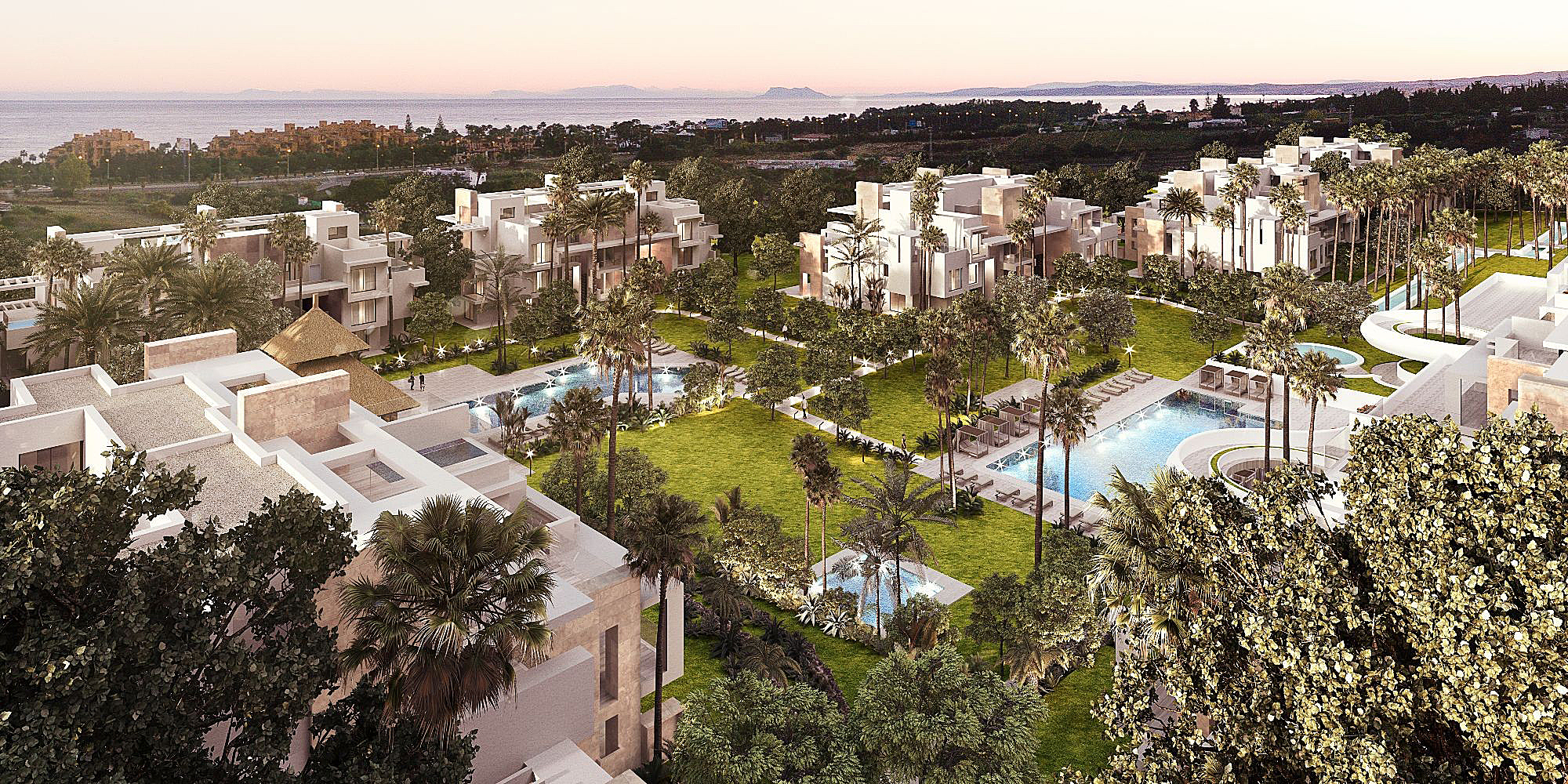 Apartments in Estepona R3992245
From €565,000
2, 3 & 4
2
101m² +
Apartments in Manilva R3645626
From €165,000
2 & 3
2
74m² +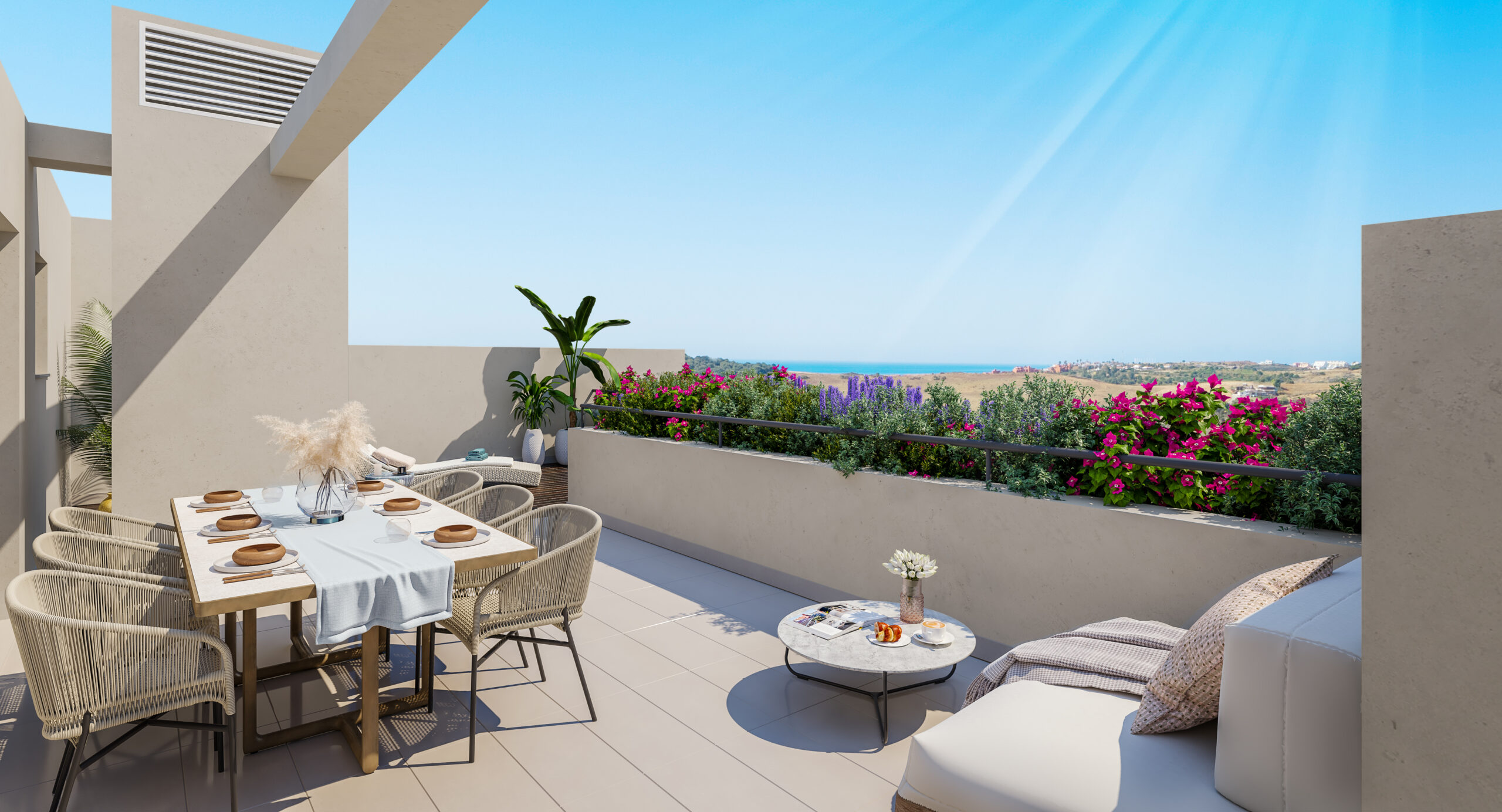 Apartments in Estepona
From €210,000
2
2
139m² +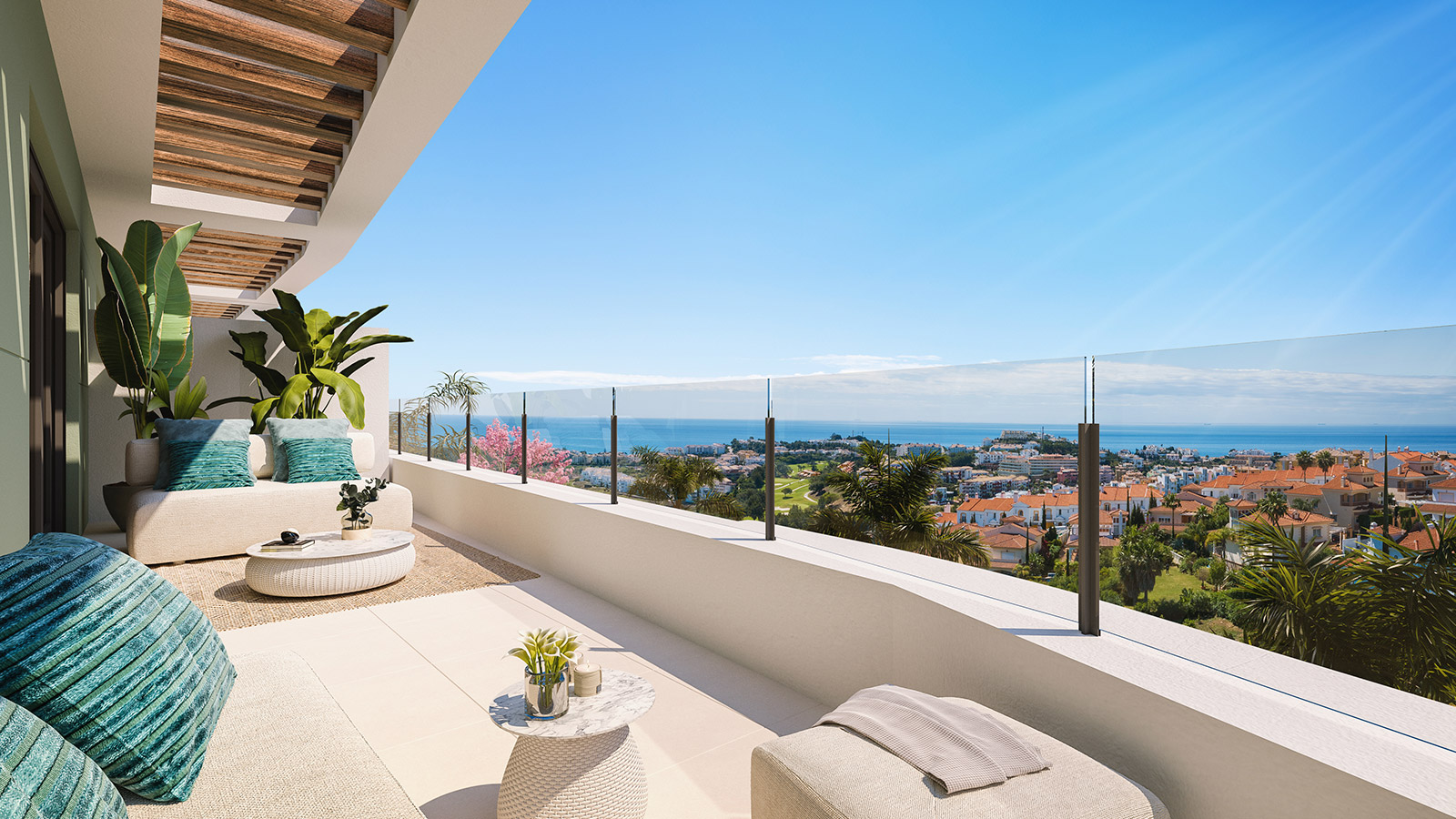 Apartments in La Cala R3720578
From €455,000
2 & 3
2
107m² +
134m² +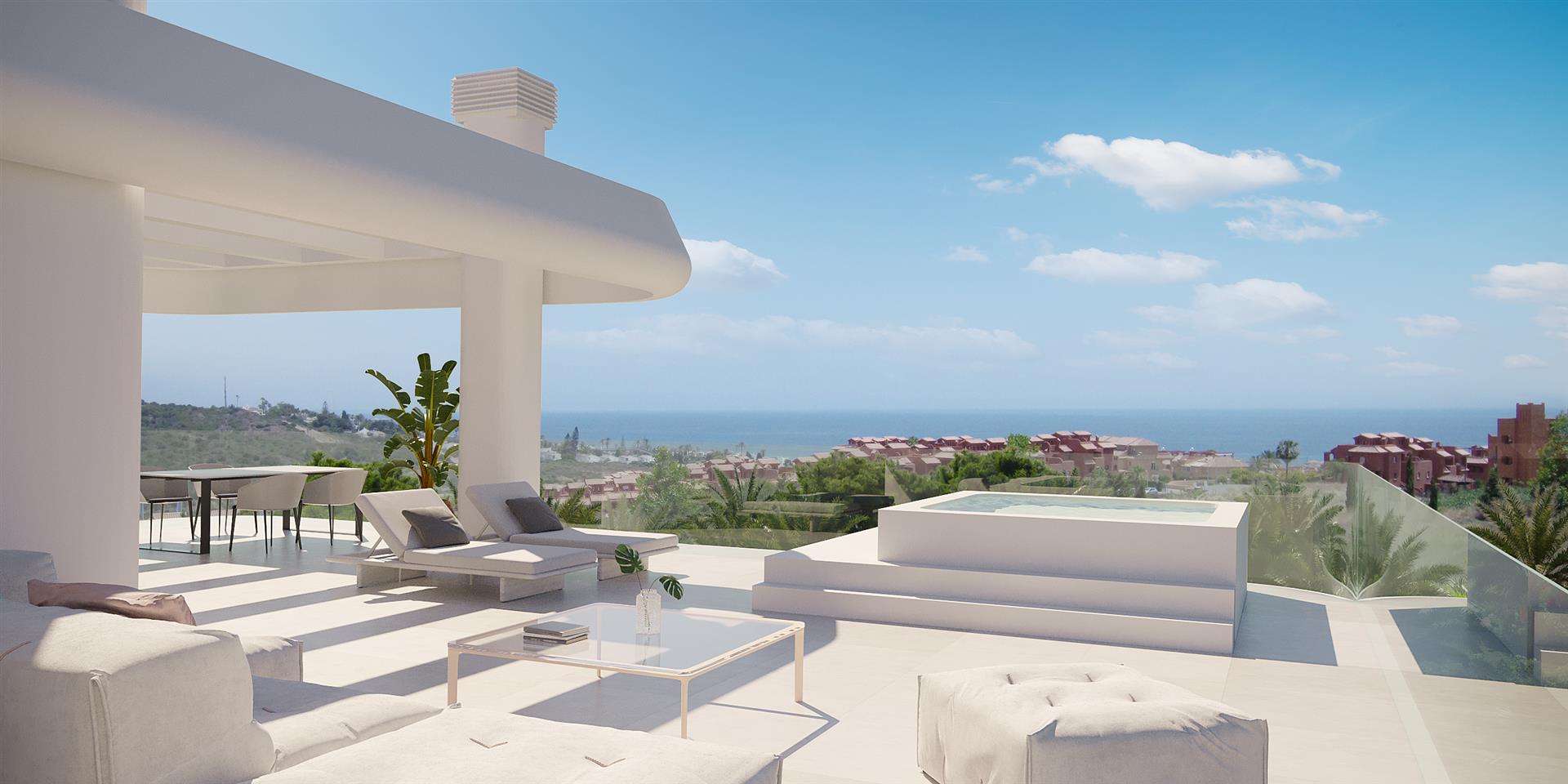 Apartments in Estepona R3979810
From €479,000
2 & 3
2
103m² +
50m² +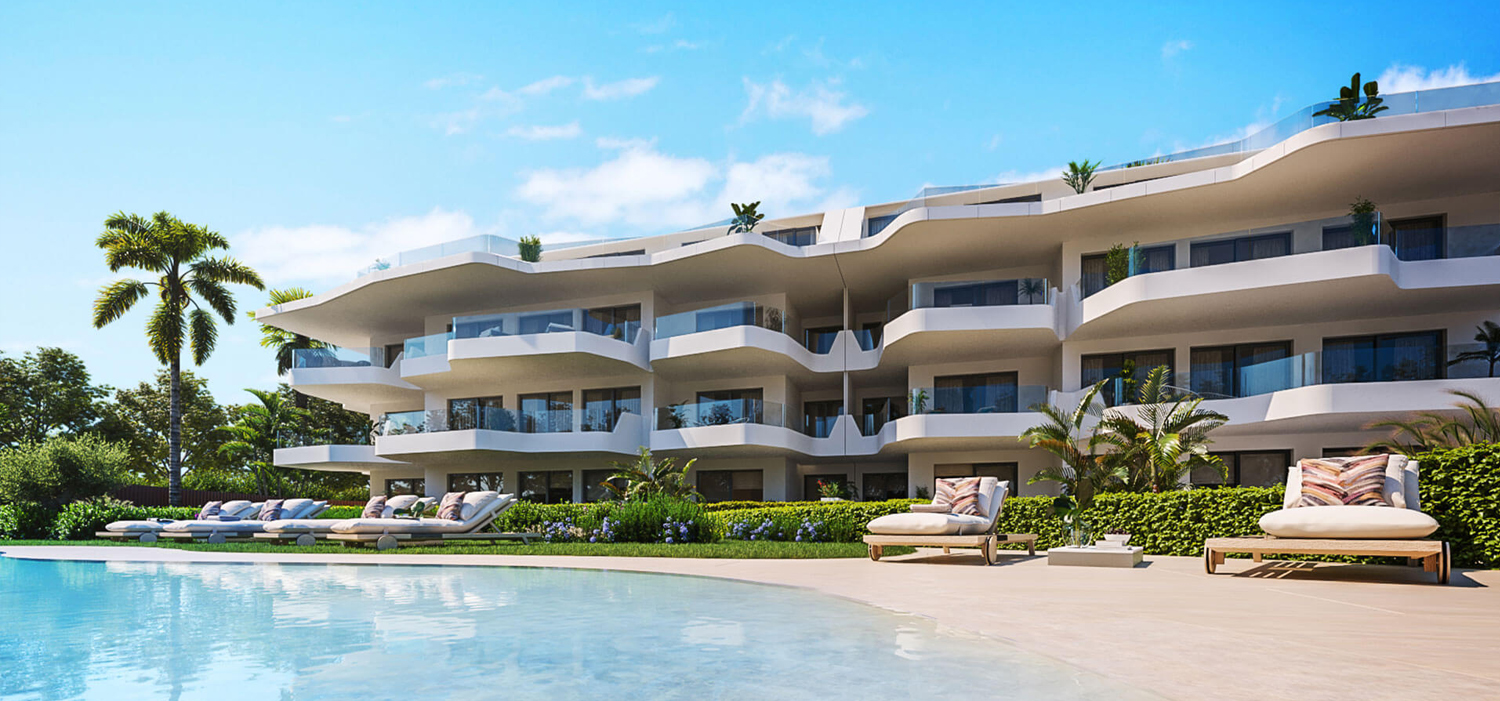 Apartments in Benalmadena R3385603
From €375,000
2, 3 & 4
2 & 3
74m² +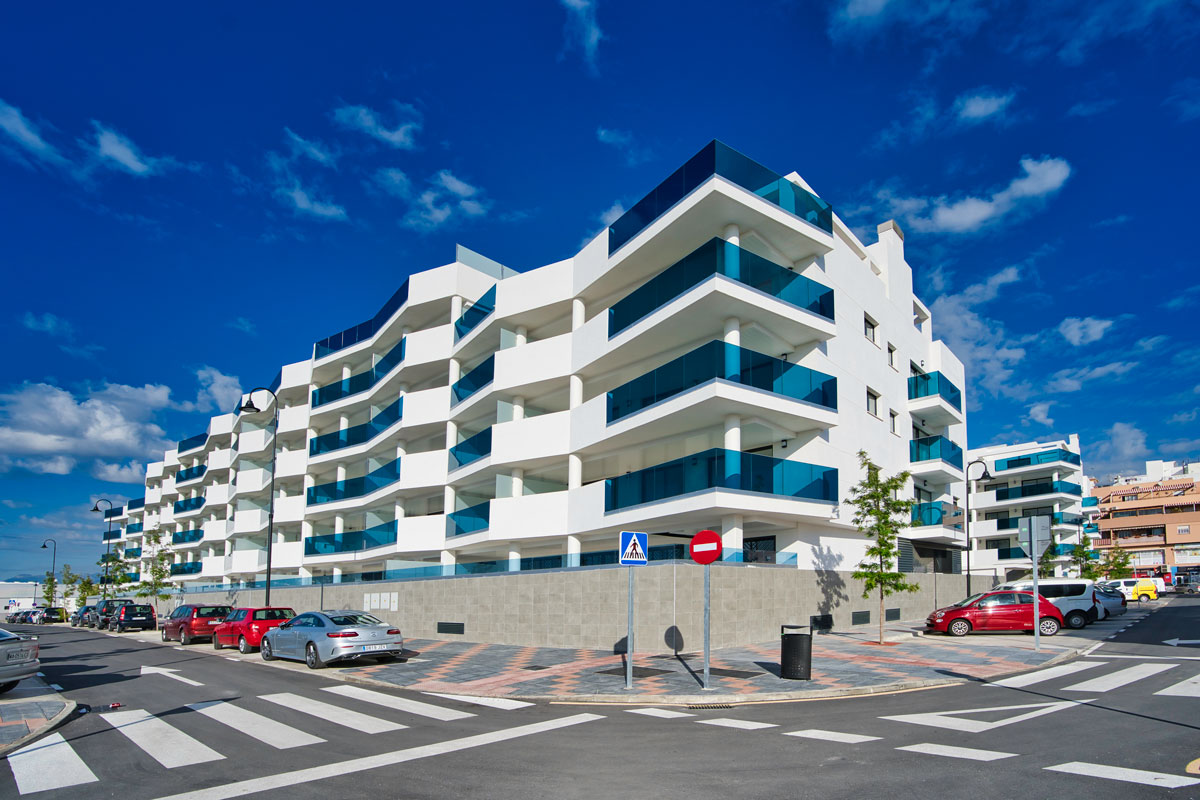 Apartments in Fuengirola MA8425616
From €217,000 18%
1, 2 & 3
1 & 2
65m² +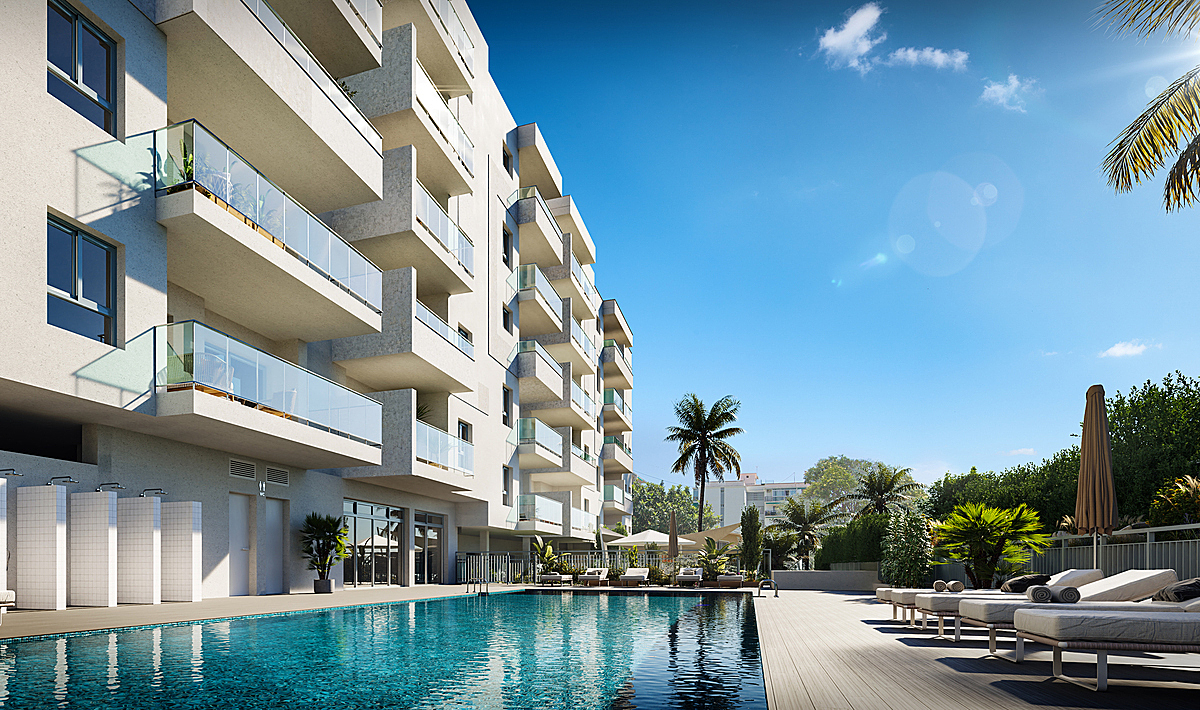 Apartments in Benalmadena
From €264,000
3
2
91m² +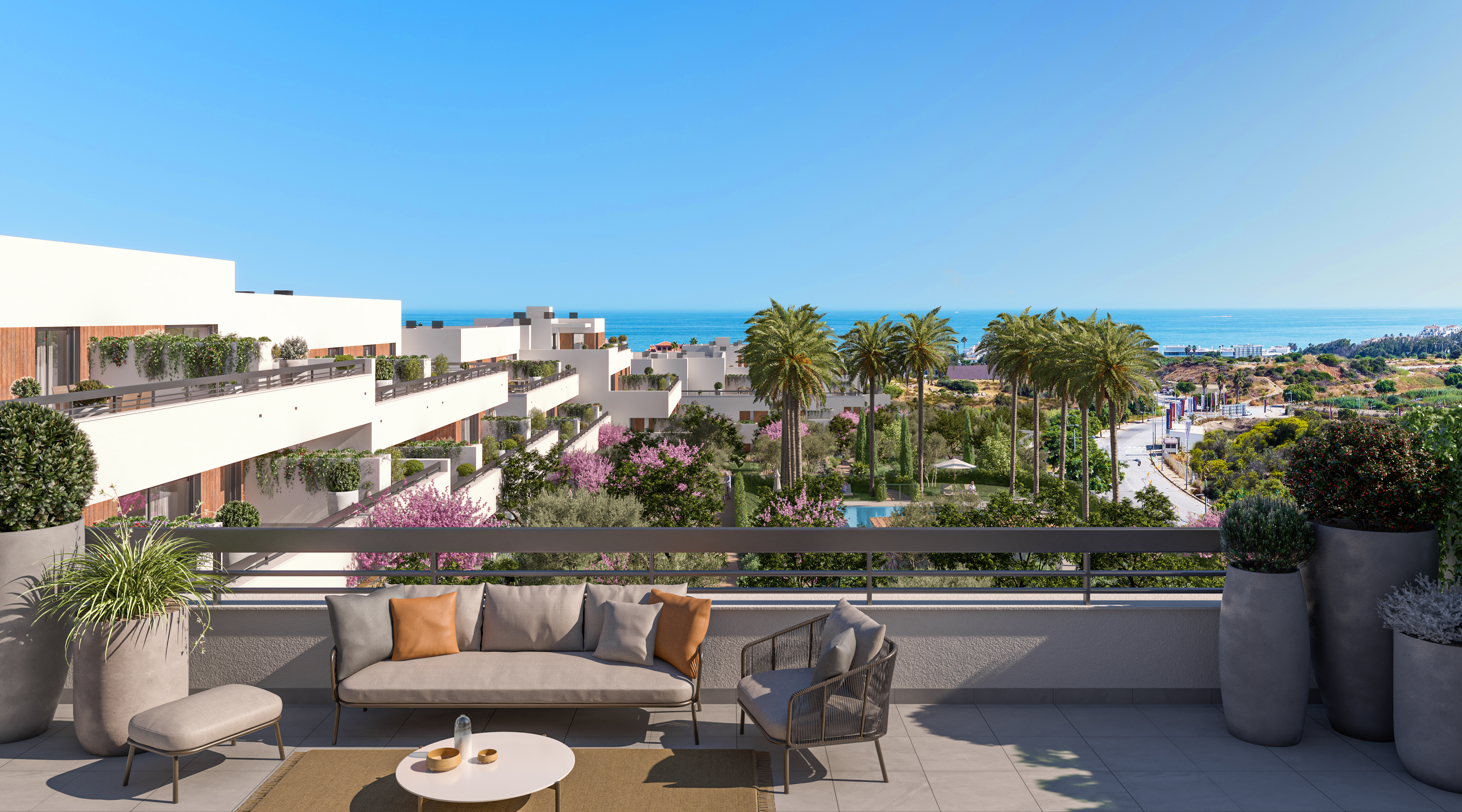 Apartments in Estepona
From €337,000
2 & 3
2
111m² +

Villas in Mijas R4220605
From €1,125,000
3
3
476m² +
355m² +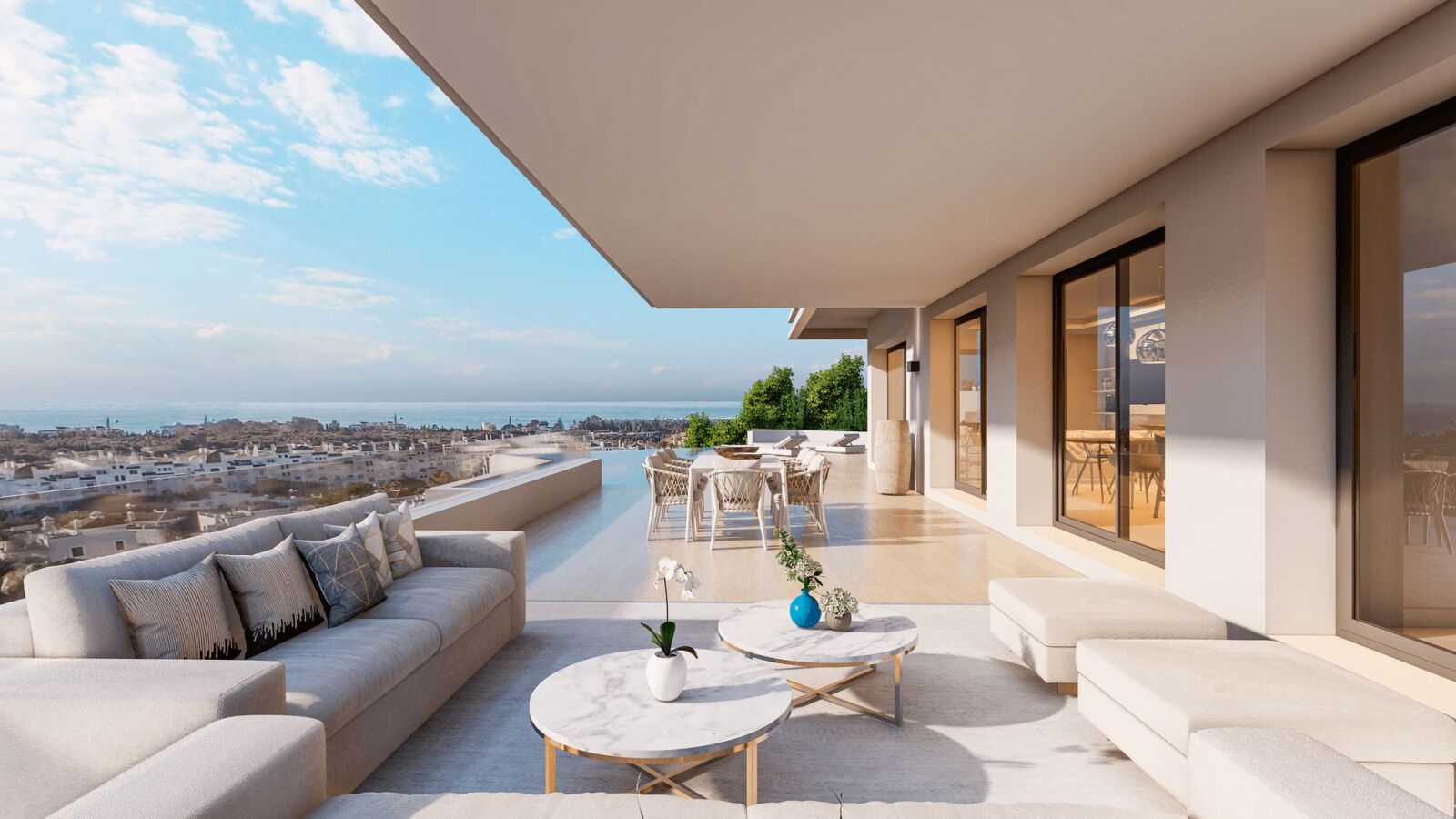 Villas in Estepona R4149256
From €2,350,000
4
3
505m² +
1010m² +
Apartments in Marbella R3346225
From €2,550,000
3
3
206m² +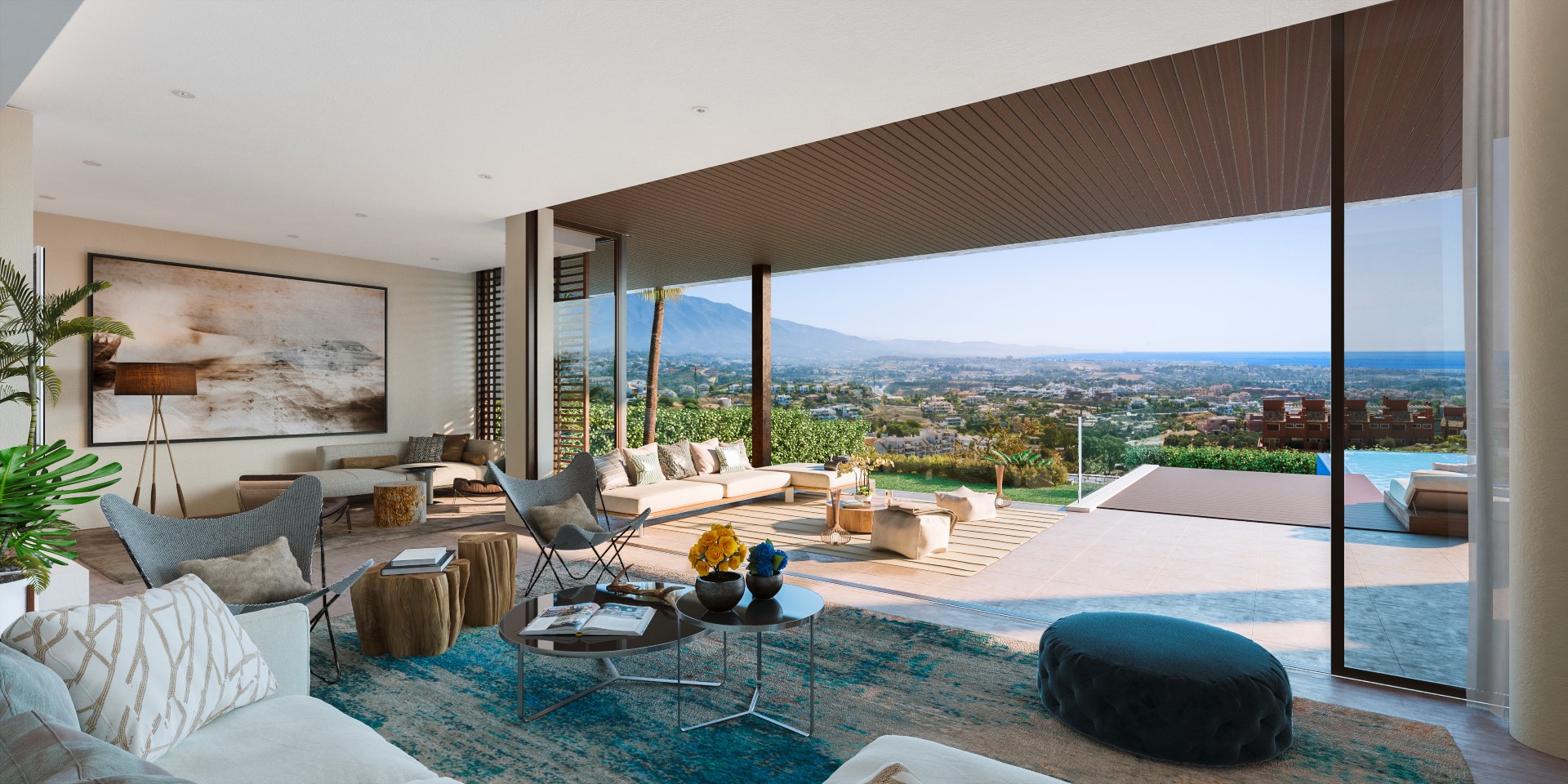 Villas in Marbella R3393283
From €1,990,000
4
3
196m² +
503m² +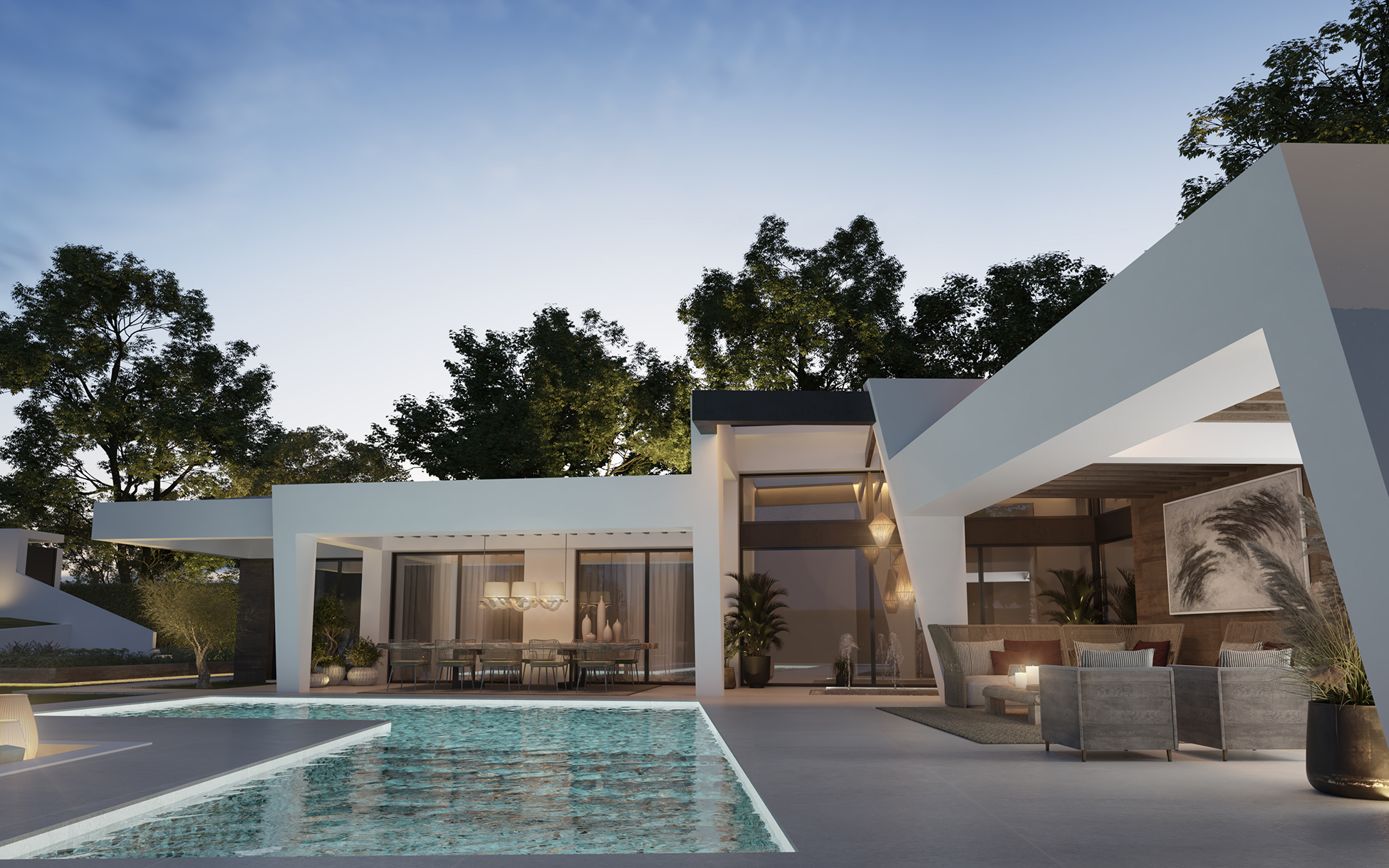 Villas in Nueva Andalucía
From €2,690,000
4
5
451m² +
1135m² +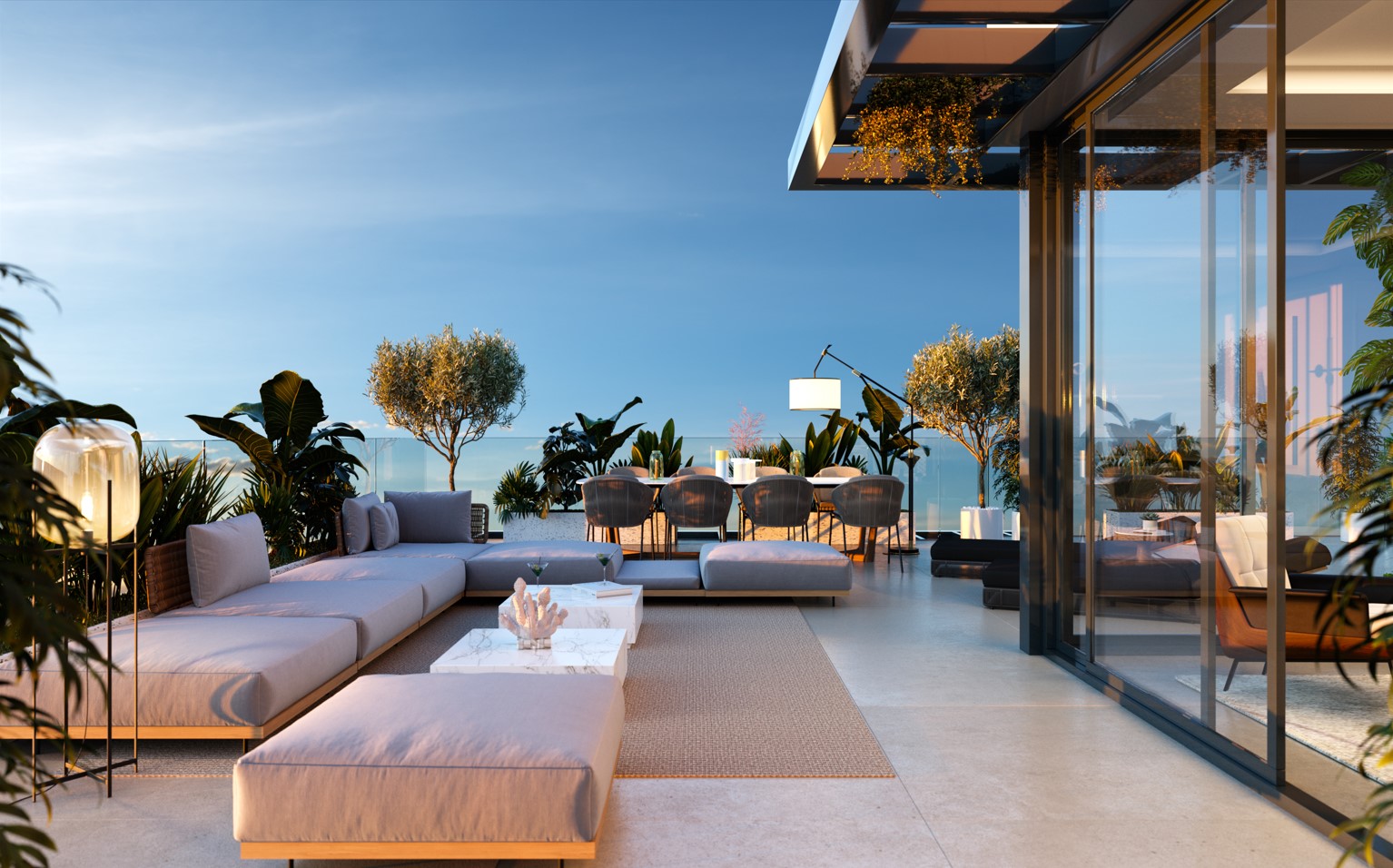 Apartments in Marbella
From €771,000
2 & 3
2
104m² +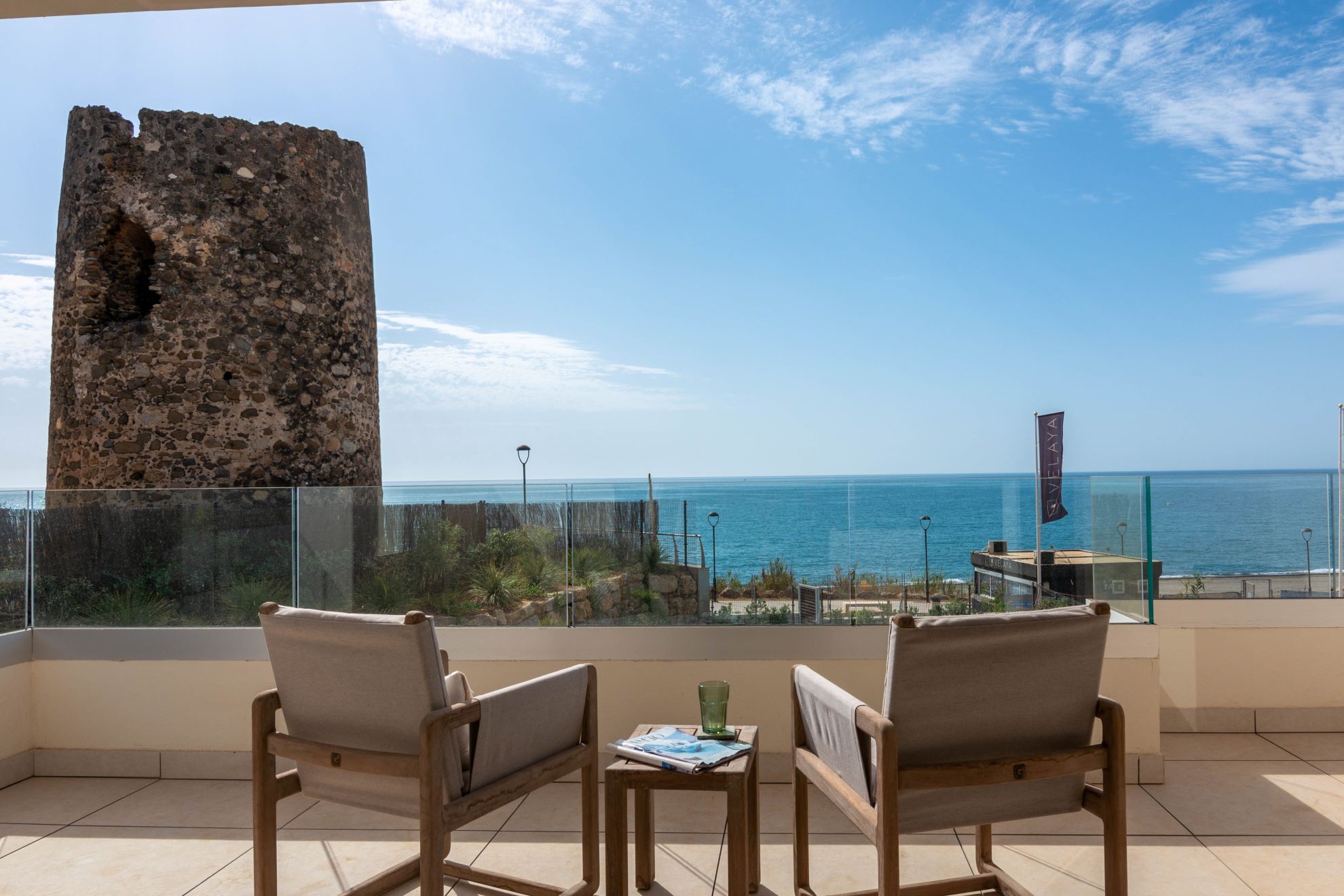 Apartments in Estepona R3498211
From €1,190,000
2 & 3
2, 3 & 4
109m² +
60m² +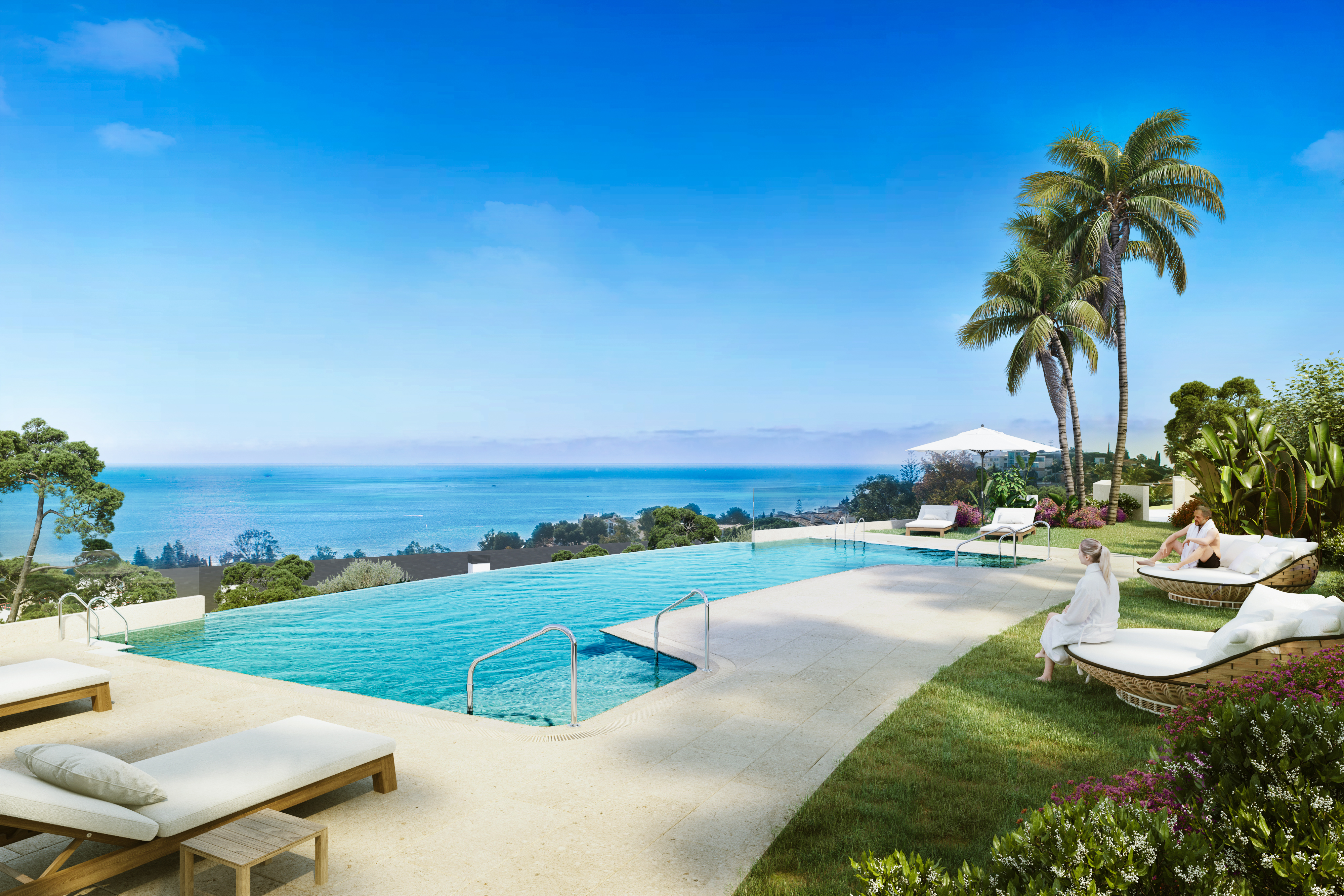 Apartments in Benalmadena
From €417,000
2 & 3
2
102m² +
Apartments in Estepona R3767884
From €418,000
2
2
84m² +
Apartments in Estepona
From €193,000
1, 2, 3 & 4
1 & 2
58m² +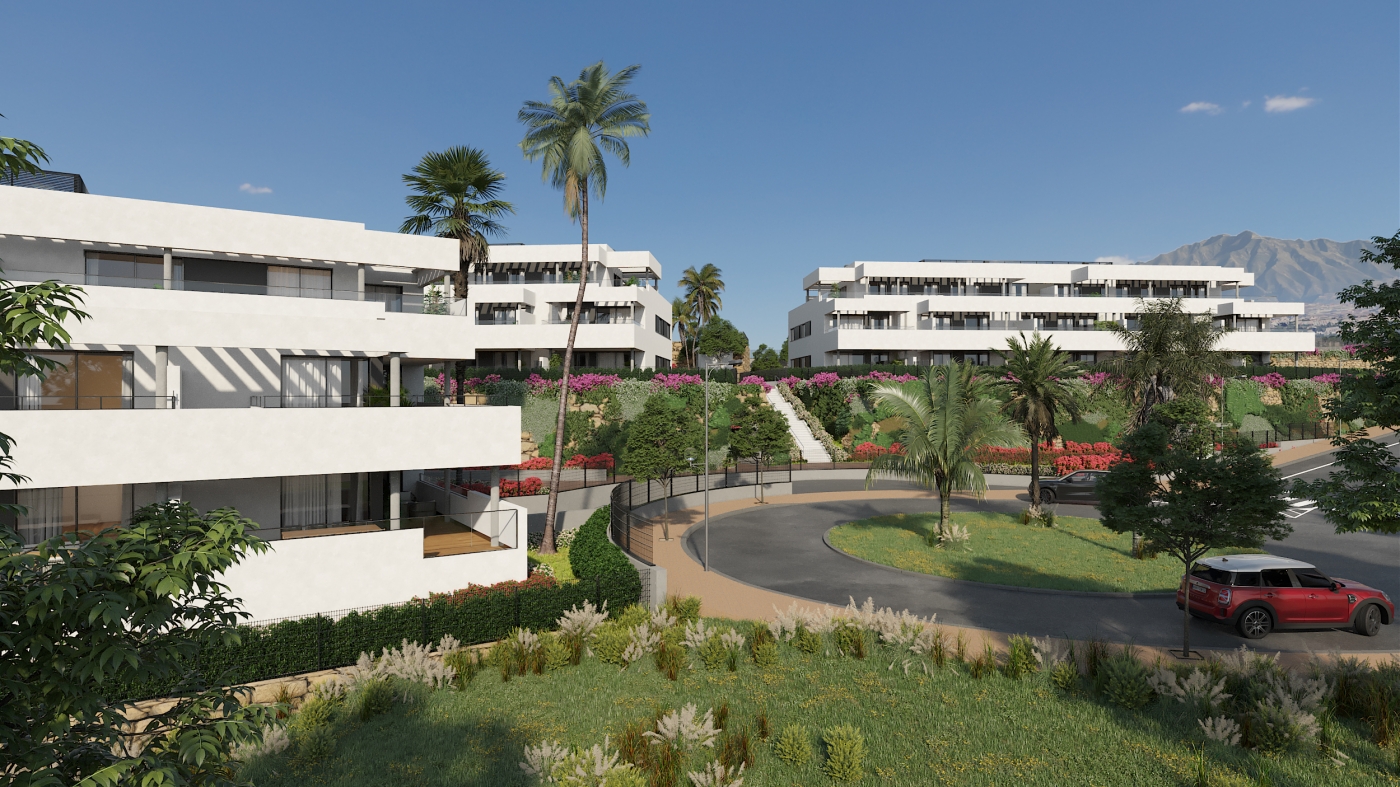 Apartments in Casares
From €184,000
1, 2 & 3
1 & 2
62m² +
18m² +
Townhouses in Torreblanca R4206559
From €549,000
4
3
169m² +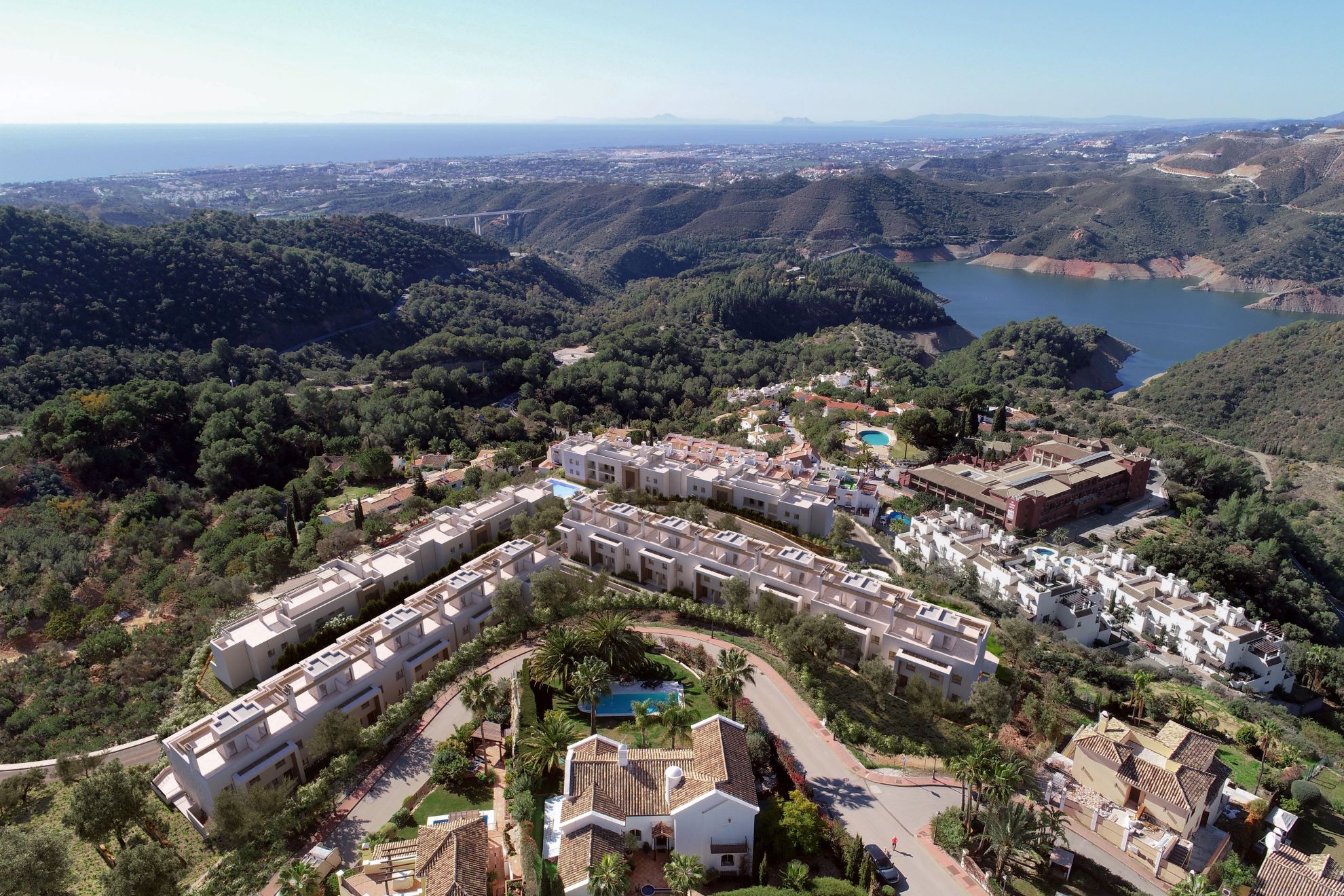 Townhouses in Marbella
From €540,000
3
3
195m² +
Apartments in Marbella
From €450,000
2 & 3
2
109m² +

Apartments in Manilva
From €345,000
3
2
98m² +
63m² +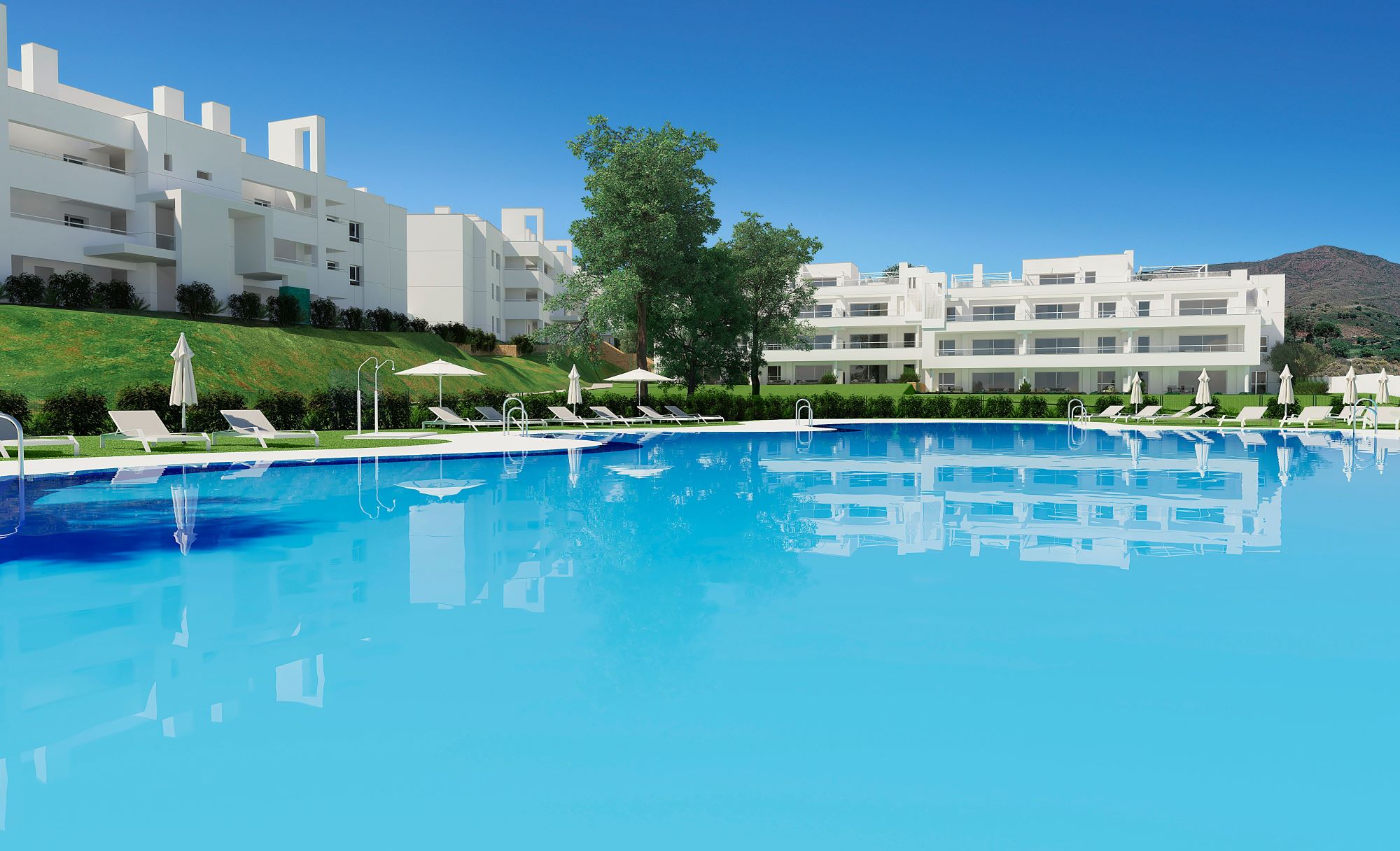 Apartments in La Cala
From €370,000
2 & 3
2
82m² +
Villas in Benalmadena R3325741
From €745,000
4
4
400m² +
143m² +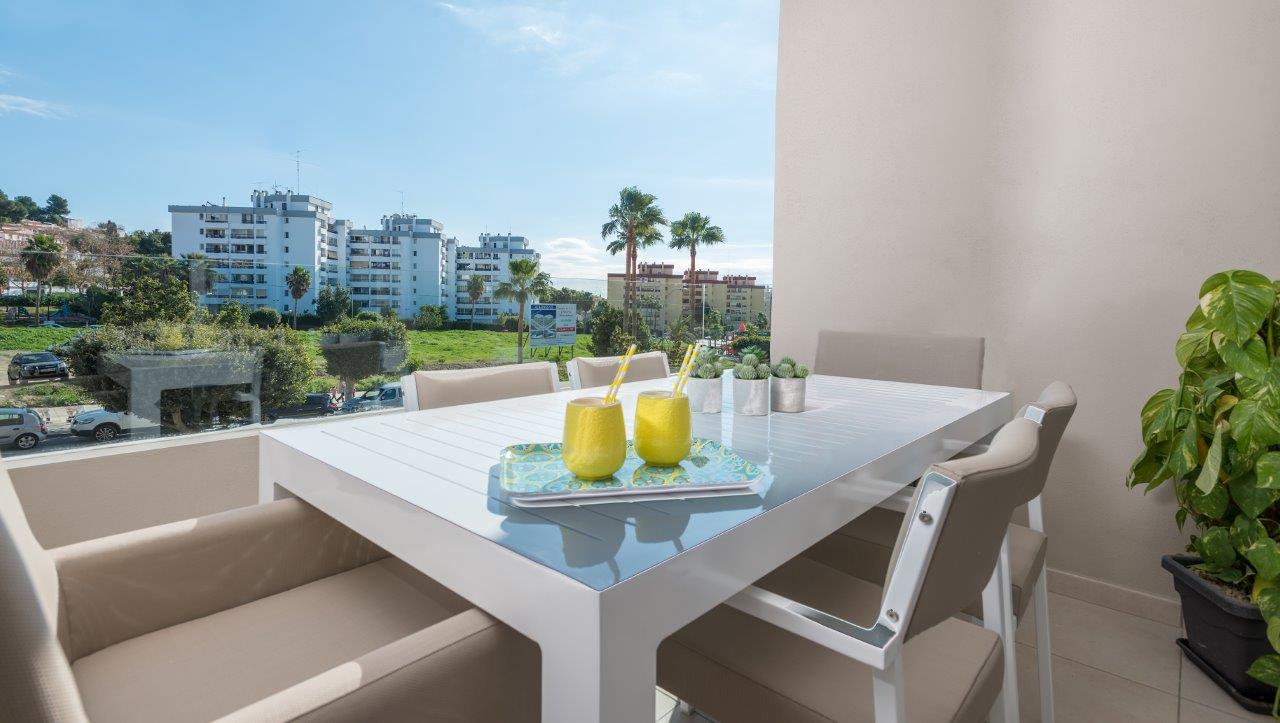 Apartments in Marbella MA4519346
From €321,000
2 & 3
2
100m² +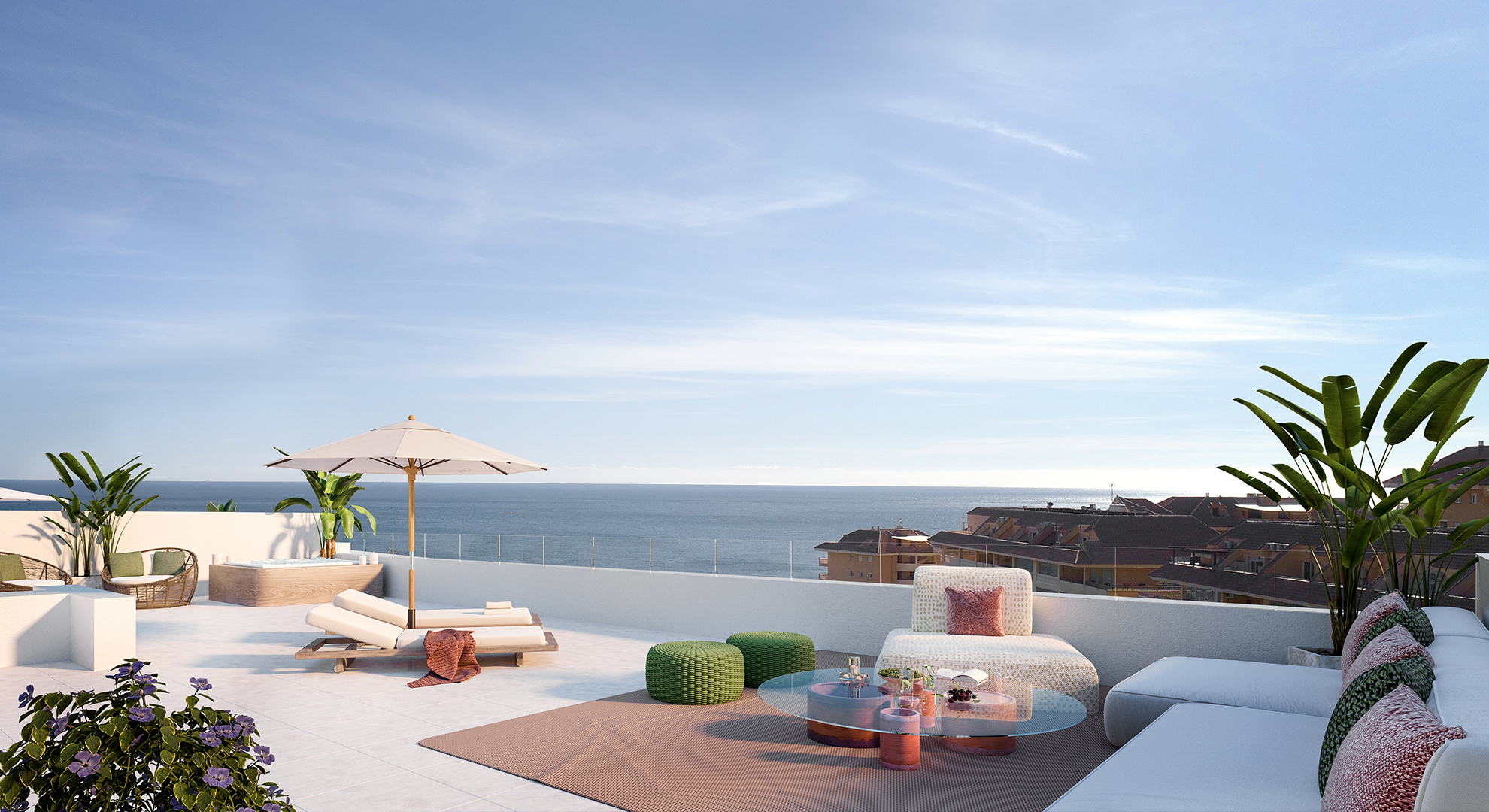 Apartments in Benalmadena
From €439,000
2 & 3
2
109m² +
Apartments in Benalmadena
From €495,000
2
2
89m² +
Townhouses in Estepona R3498217
From €1,190,000
3
3
307m² +
426m² +
Semi-Detached Houses in Riviera del Sol R3701408
From €540,000
3
4
188m² +
80m² +
Apartments in Fuengirola R3460414
From €765,000
2
2
81m² +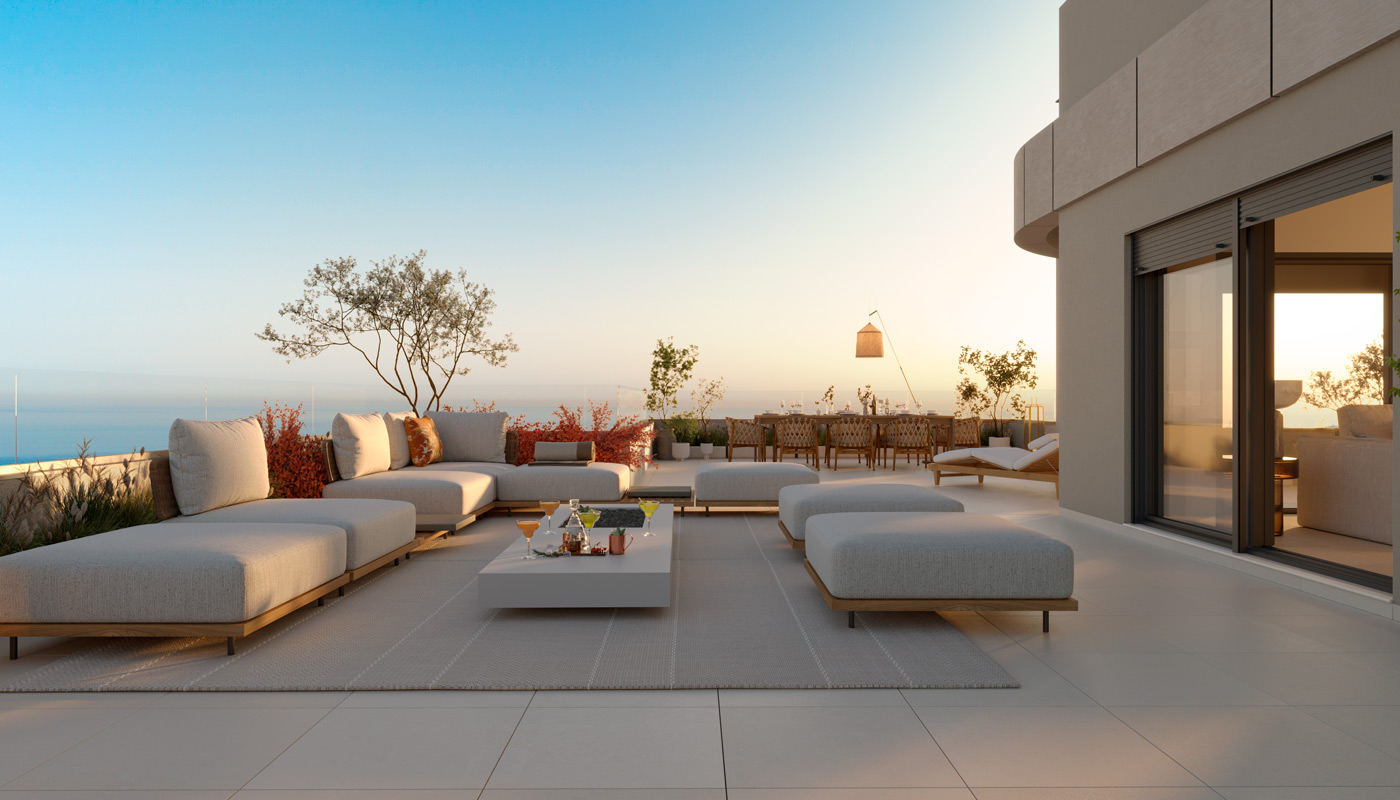 Apartments in Torremolinos R4148251
From €288,000
1, 2 & 3
2
93m² +
Apartments in Benalmadena R3304663
From €234,400
2 & 3
2
93m² +
Apartments in Estepona MA9918733
From €280,000
2 & 3
2
98m² +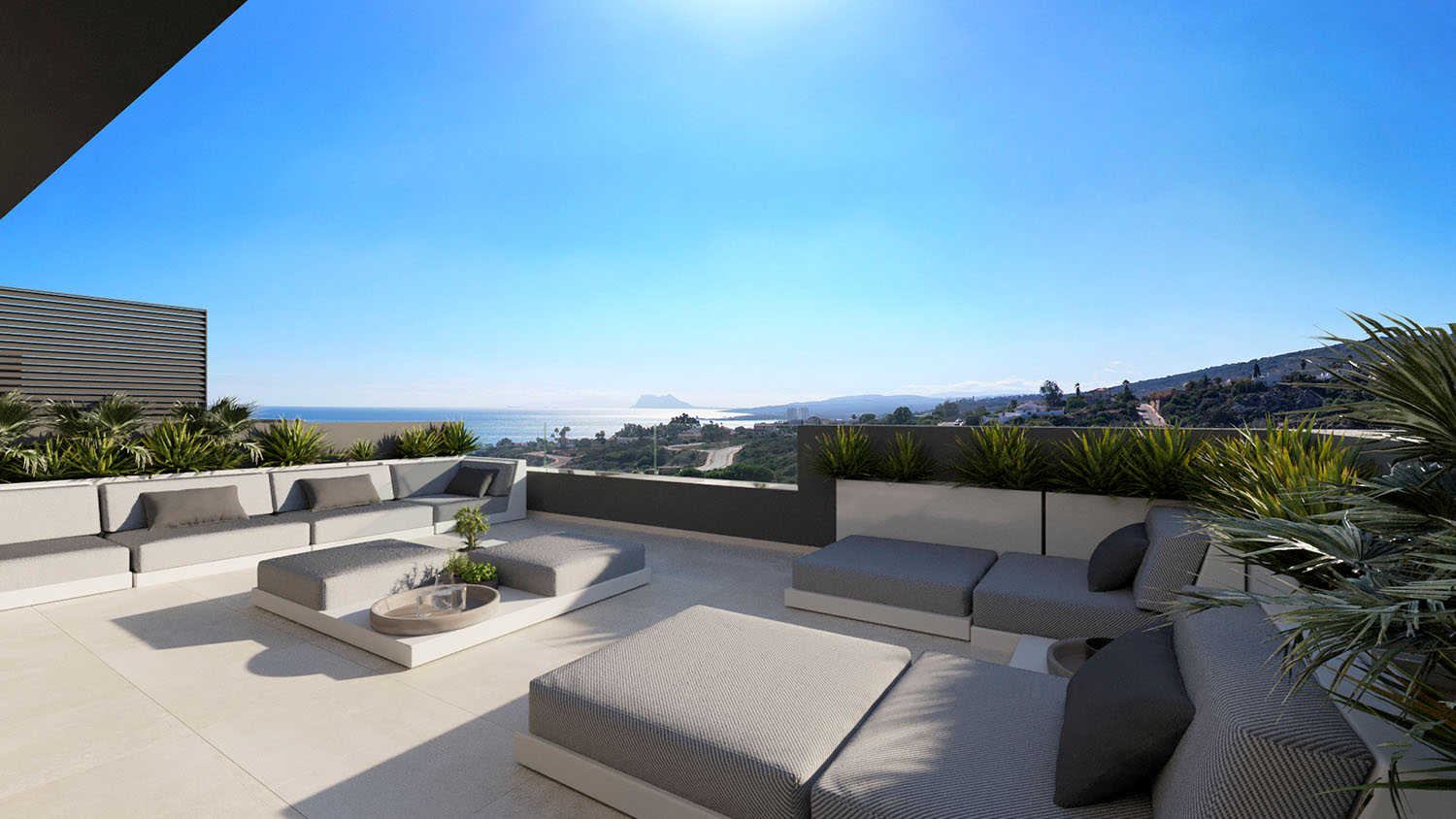 Townhouses in Manilva
From €289,000
2
2
106m² +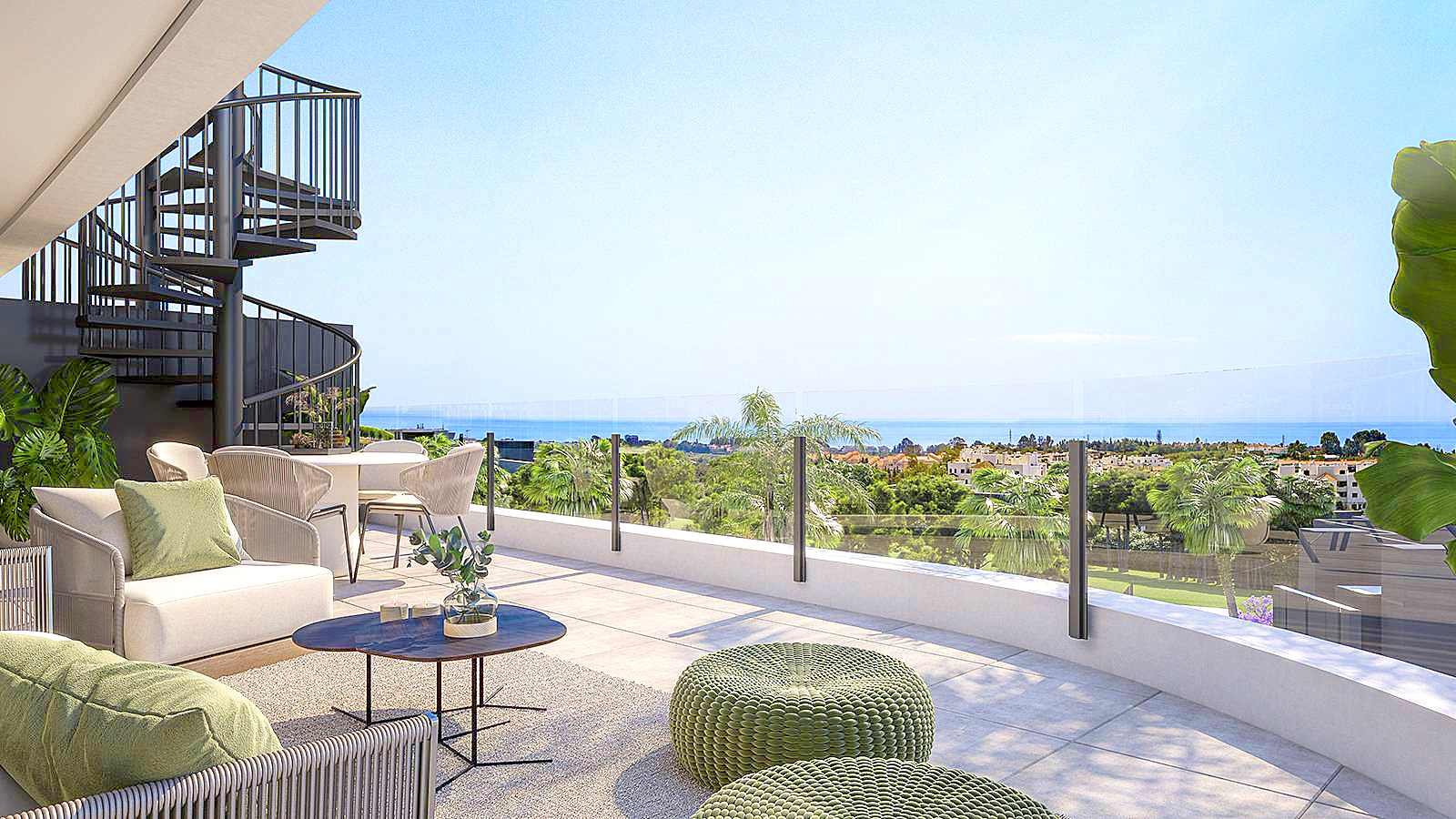 Apartments in Estepona
From €349,000
2 & 3
2 & 3
89m² +
58m² +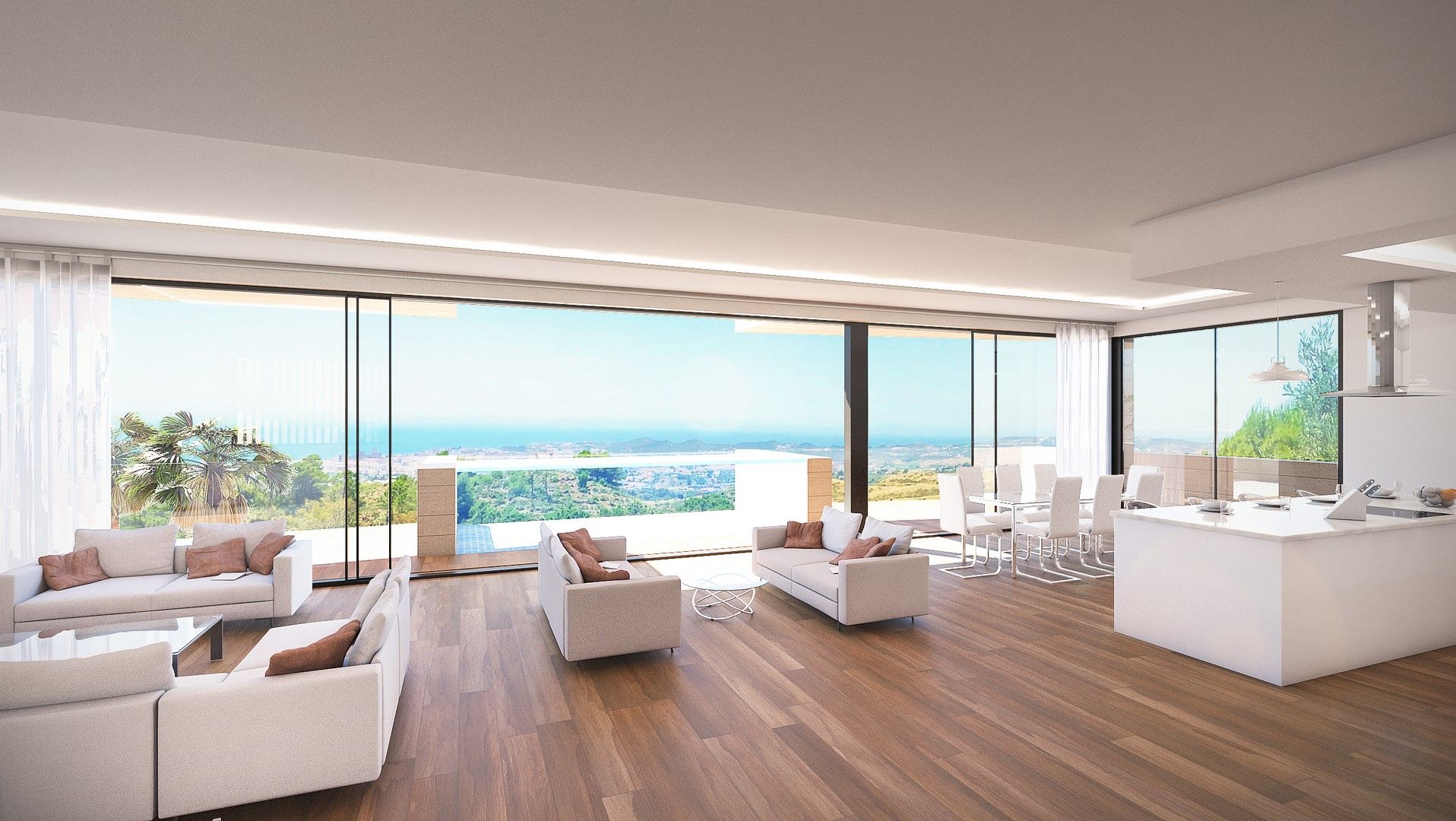 Villas in Mijas R3907273
From €1,850,000
5
4
273m² +
735m² +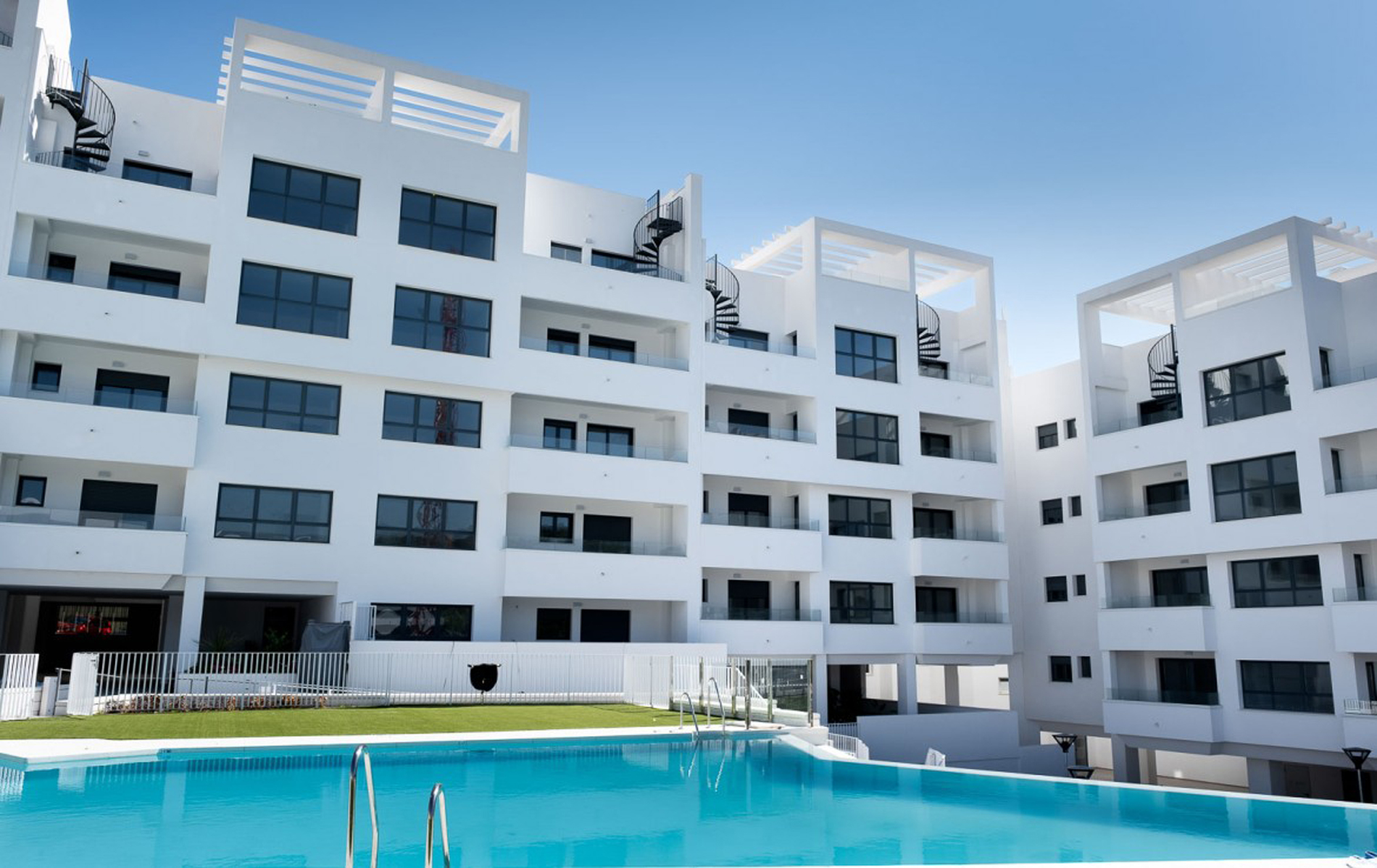 Apartments in Estepona
From €193,000
2
2
108m² +
Apartments in Estepona R3361912
From €382,000
2
2
112m² +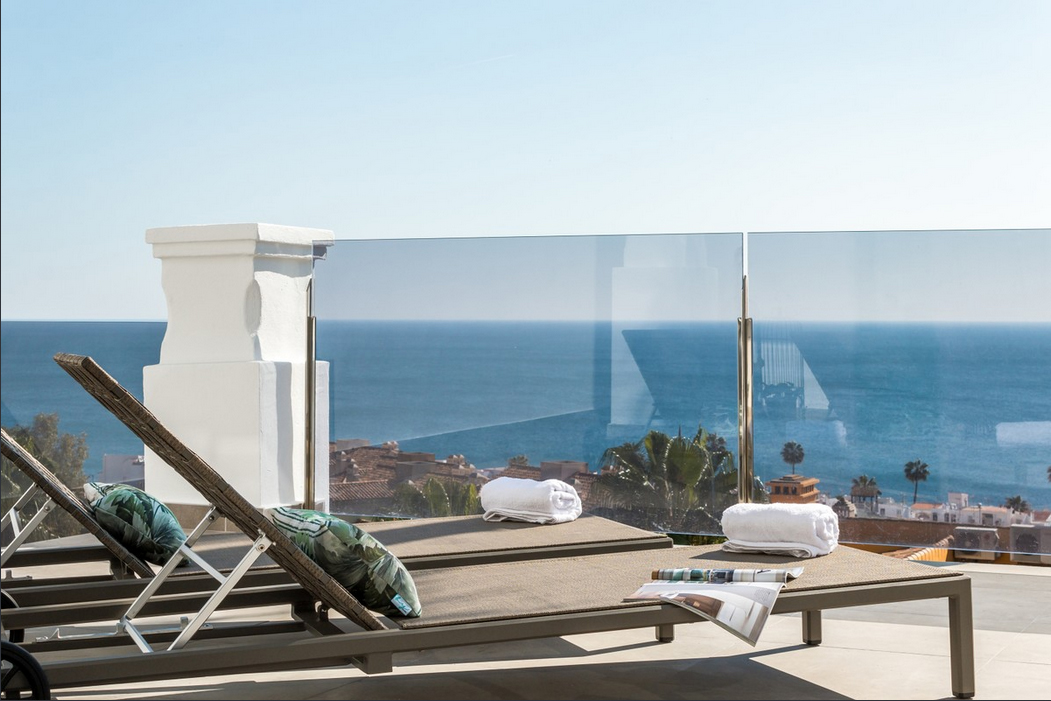 Apartments in Manilva MA9940435
From €305,000
2
2
114m² +
Townhouses in Manilva R3539545
From €530,000
3
2
139m² +
24m² +
Villas in Benalmadena R3509230
From €1,490,000
4
4
227m² +
65m² +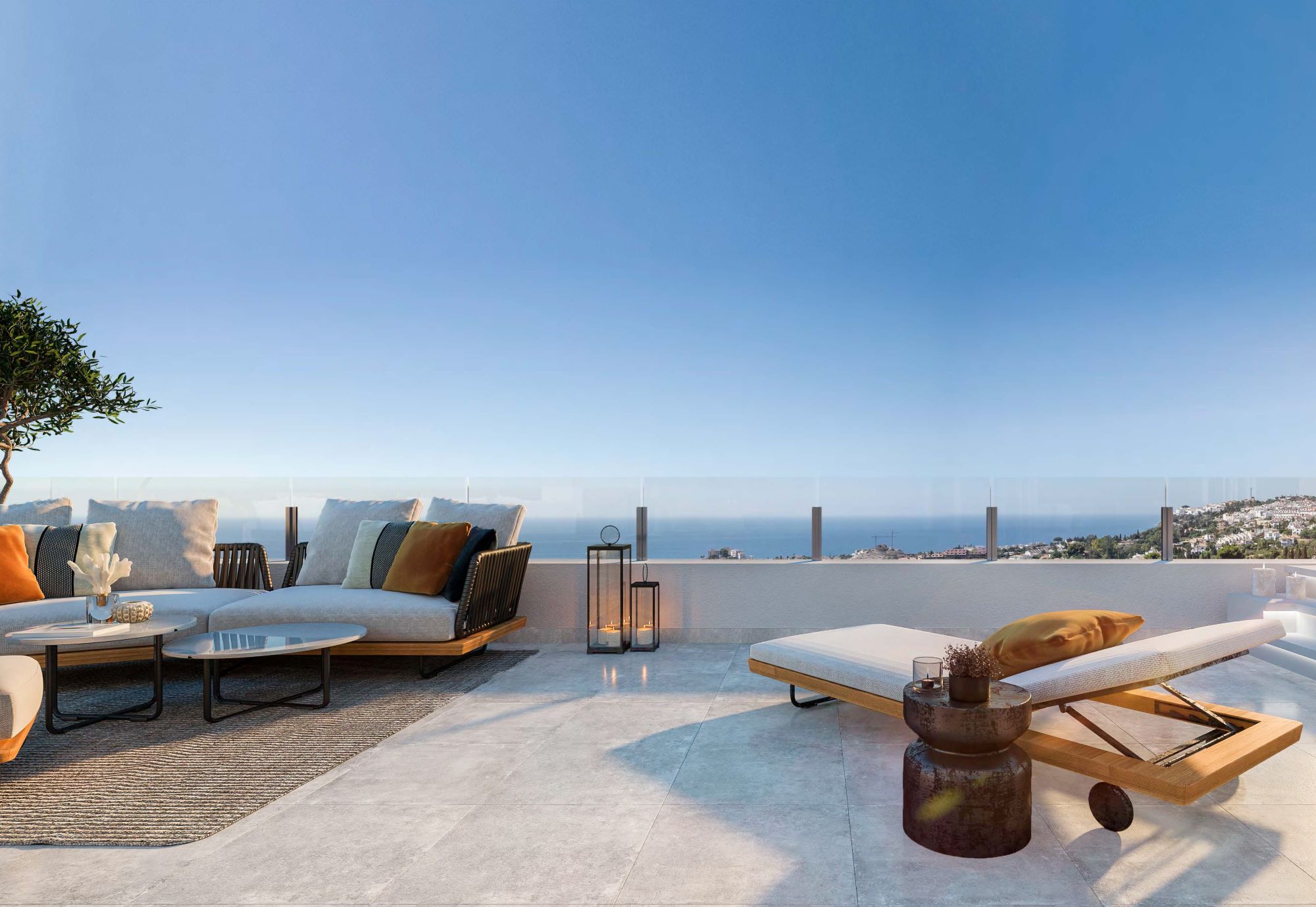 Apartments in Benalmadena
From €325,000
2 & 3
2
93m² +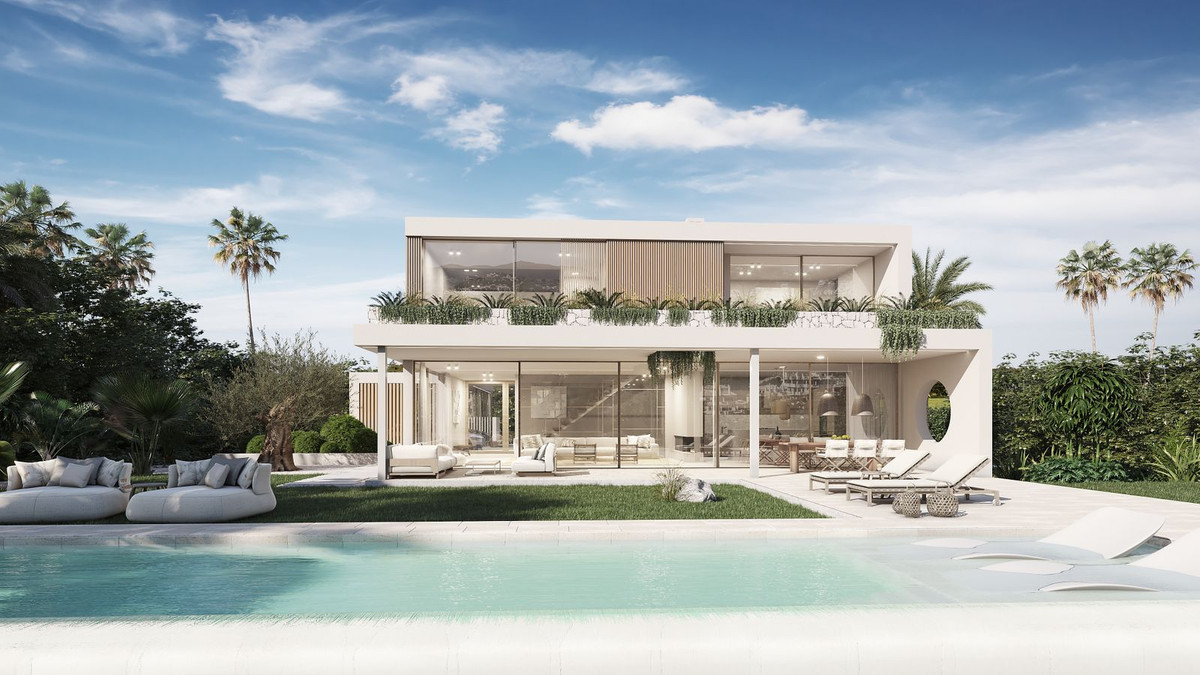 Villas in Estepona MCO4197052
From €2,495,000
4
4
564m² +
674m² +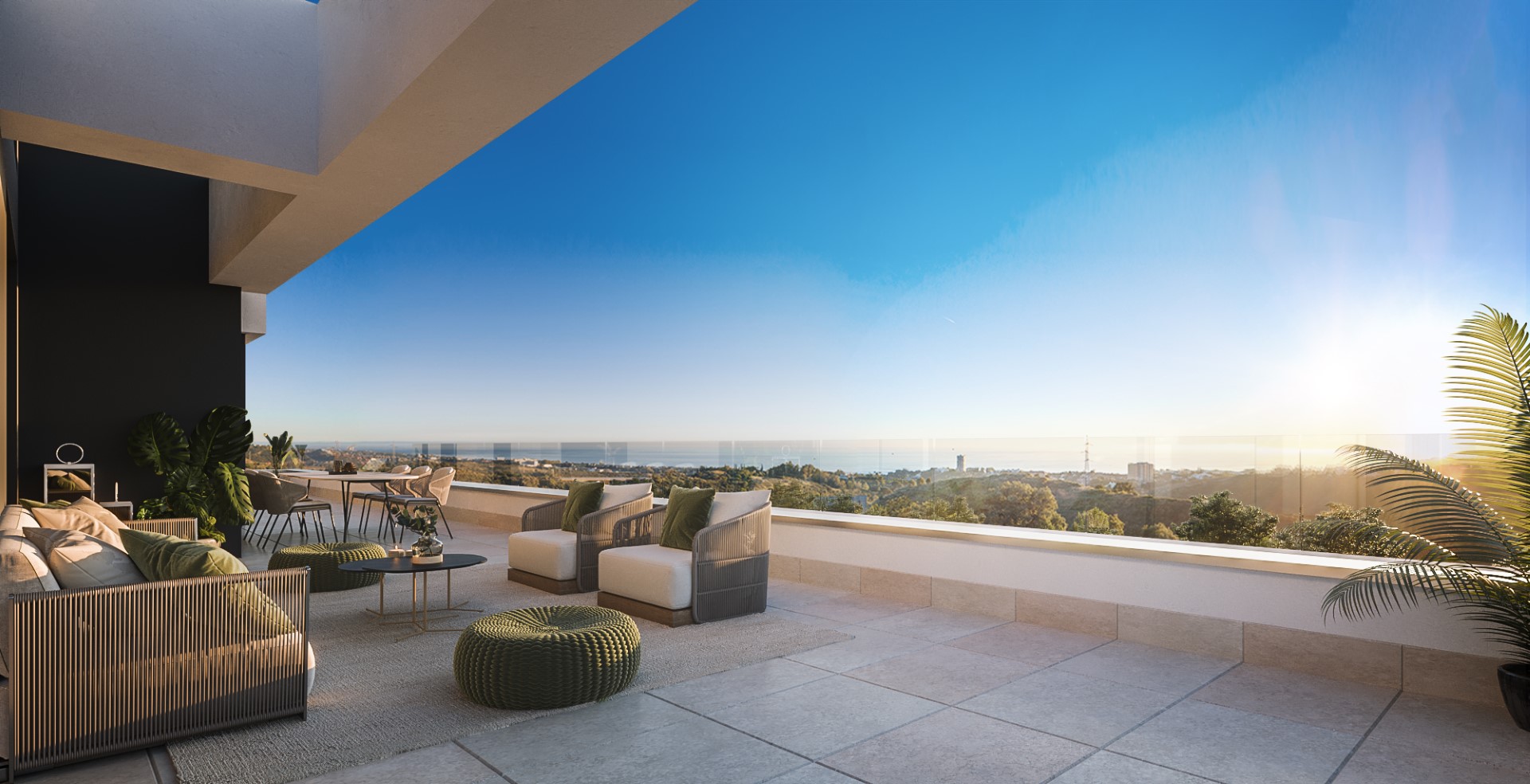 Apartments in Marbella
From €525,000
2 & 3
2
153m² +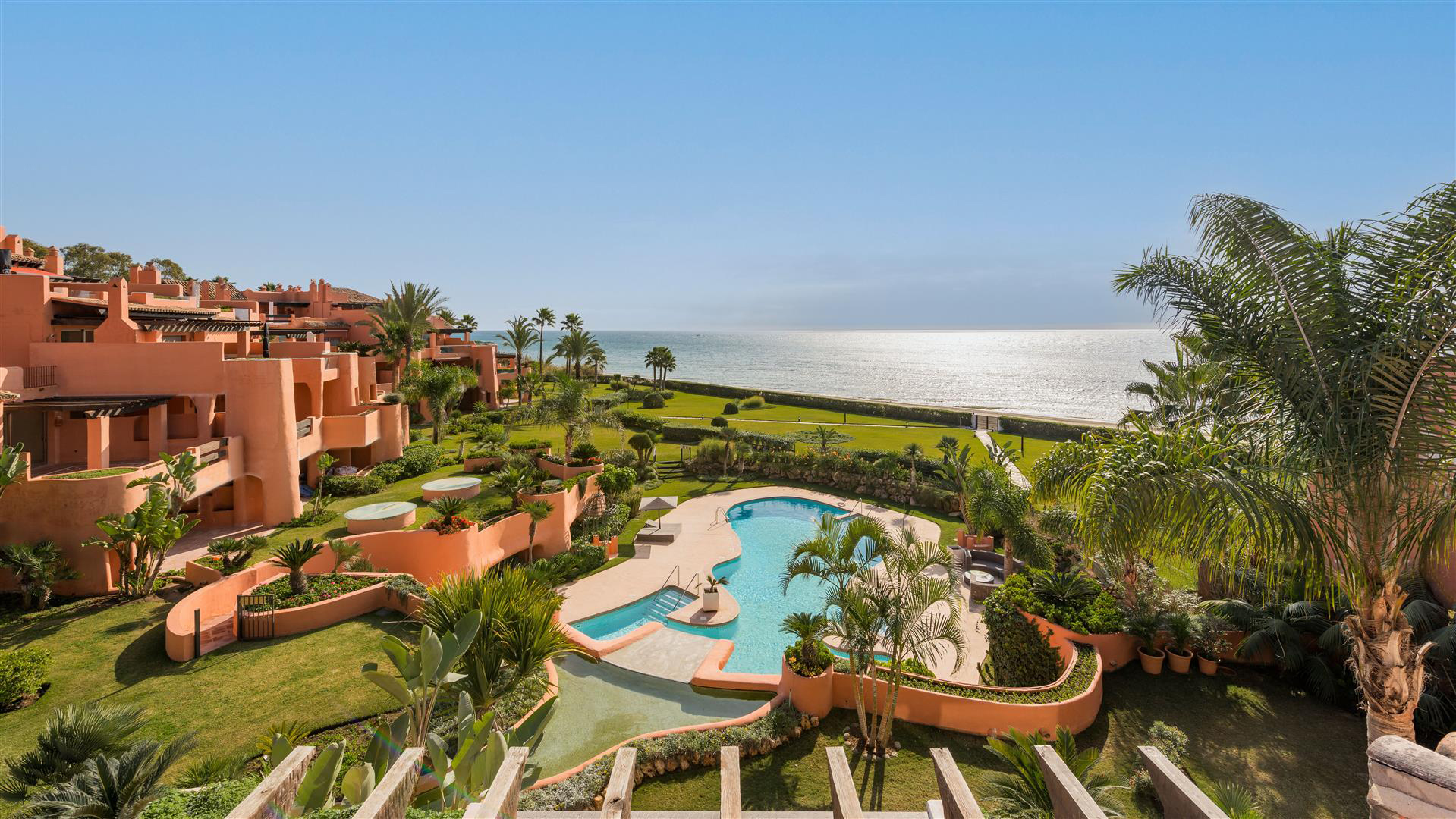 Apartments in Los Monteros MA3465585
From €1,250,000
2
2
186m² +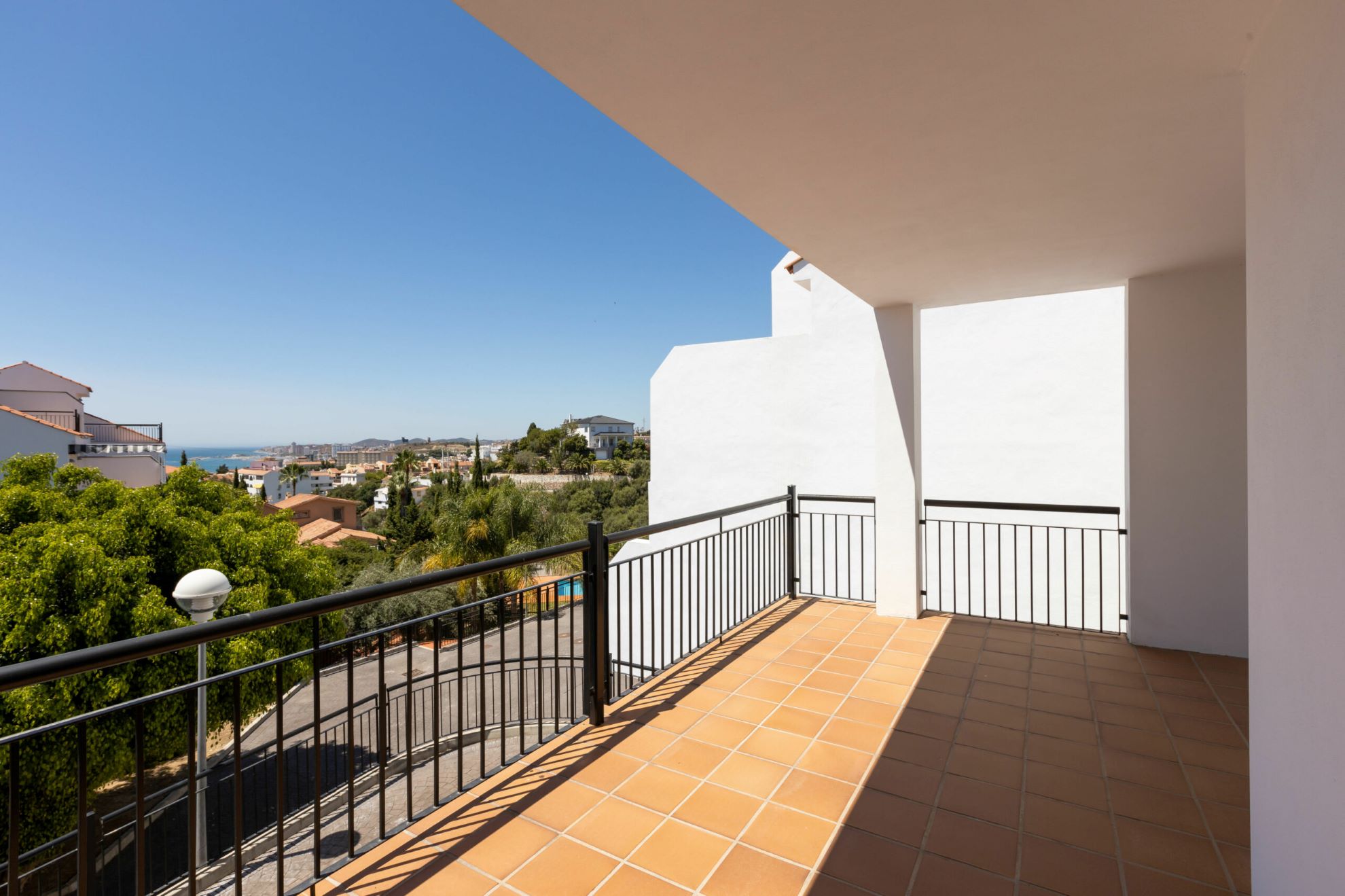 Townhouses in Torreblanca
From €549,000
4
3
169m² +
Apartments in Marbella R3838192
From €670,000
2, 3 & 4
2 & 3
313m² +
124m² +
Semi-Detached Houses in Marbella R3430813
From €1,895,000
4
3
412m² +
205m² +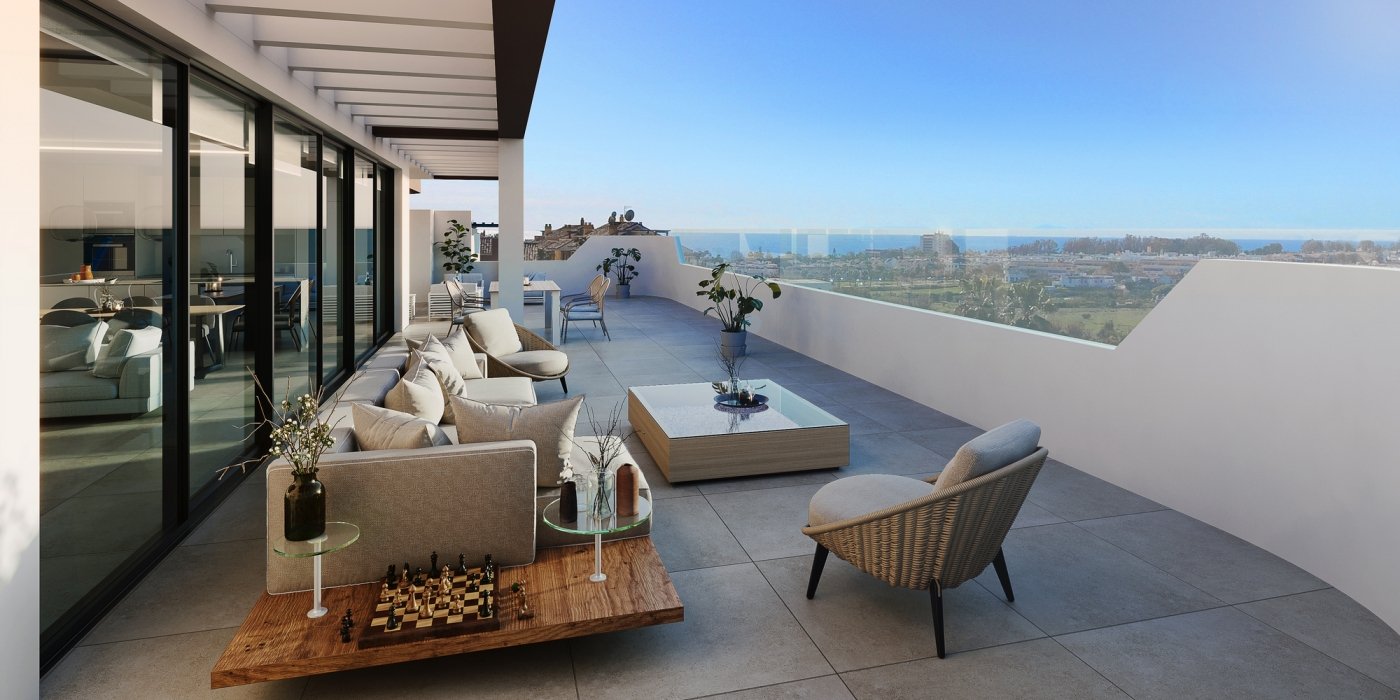 Apartments in Estepona
From €350,000
2, 3 & 4
2 & 3
115m² +
Apartments in Mijas R4119547
From €309,000
2
2
86m² +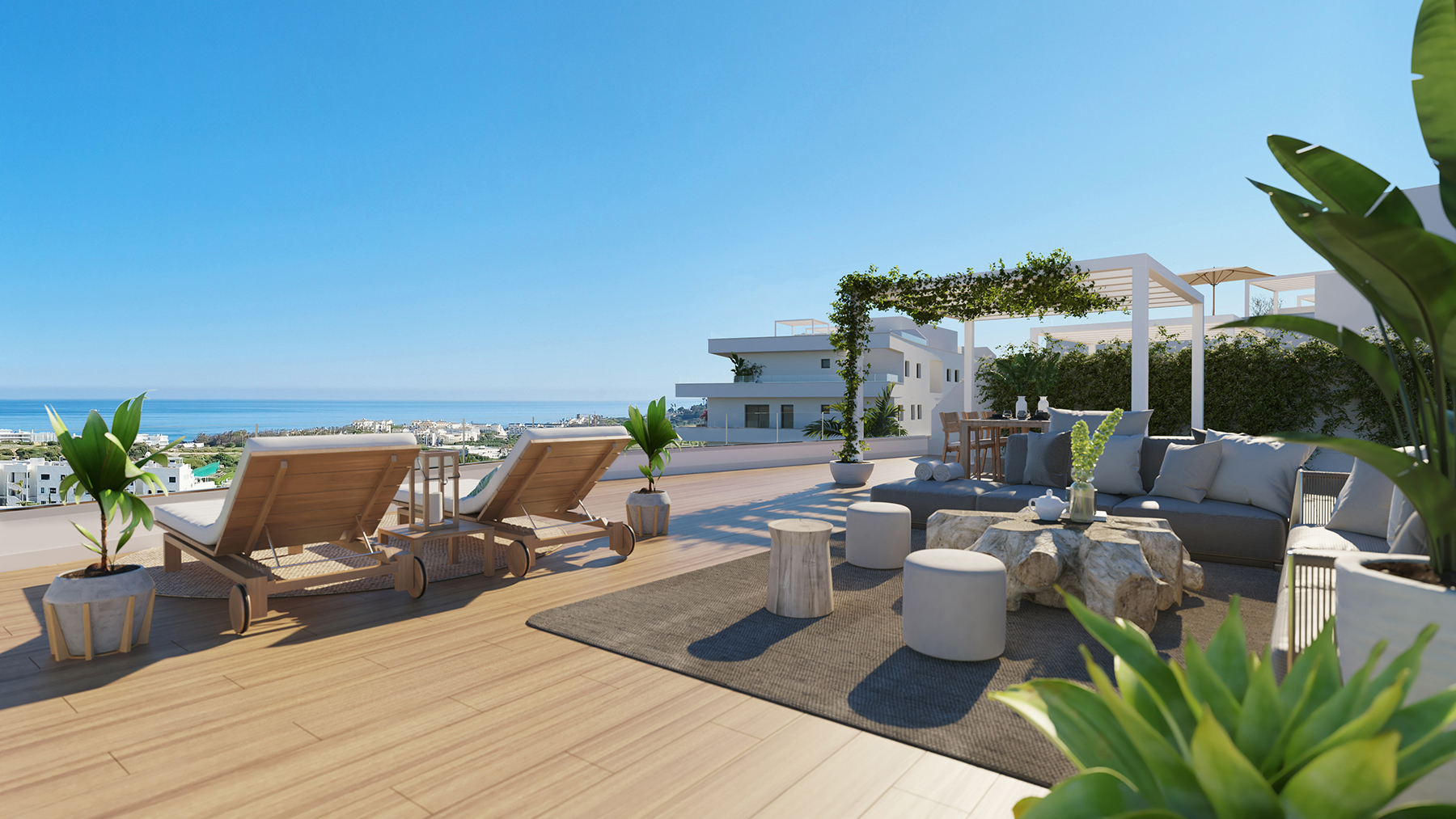 Apartments in Estepona R4079284
From €345,000
2 & 3
2
104m² +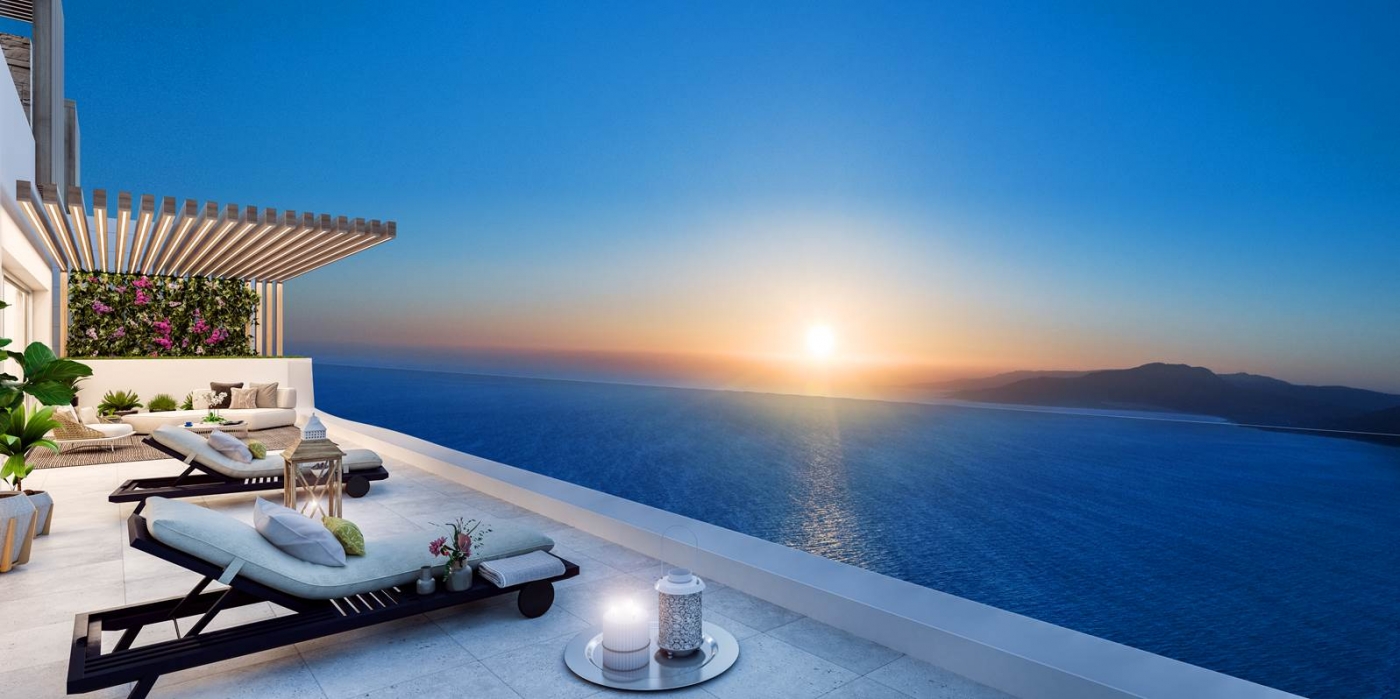 Apartments in Estepona
From €480,000
2 & 3
2
98m² +
36m² +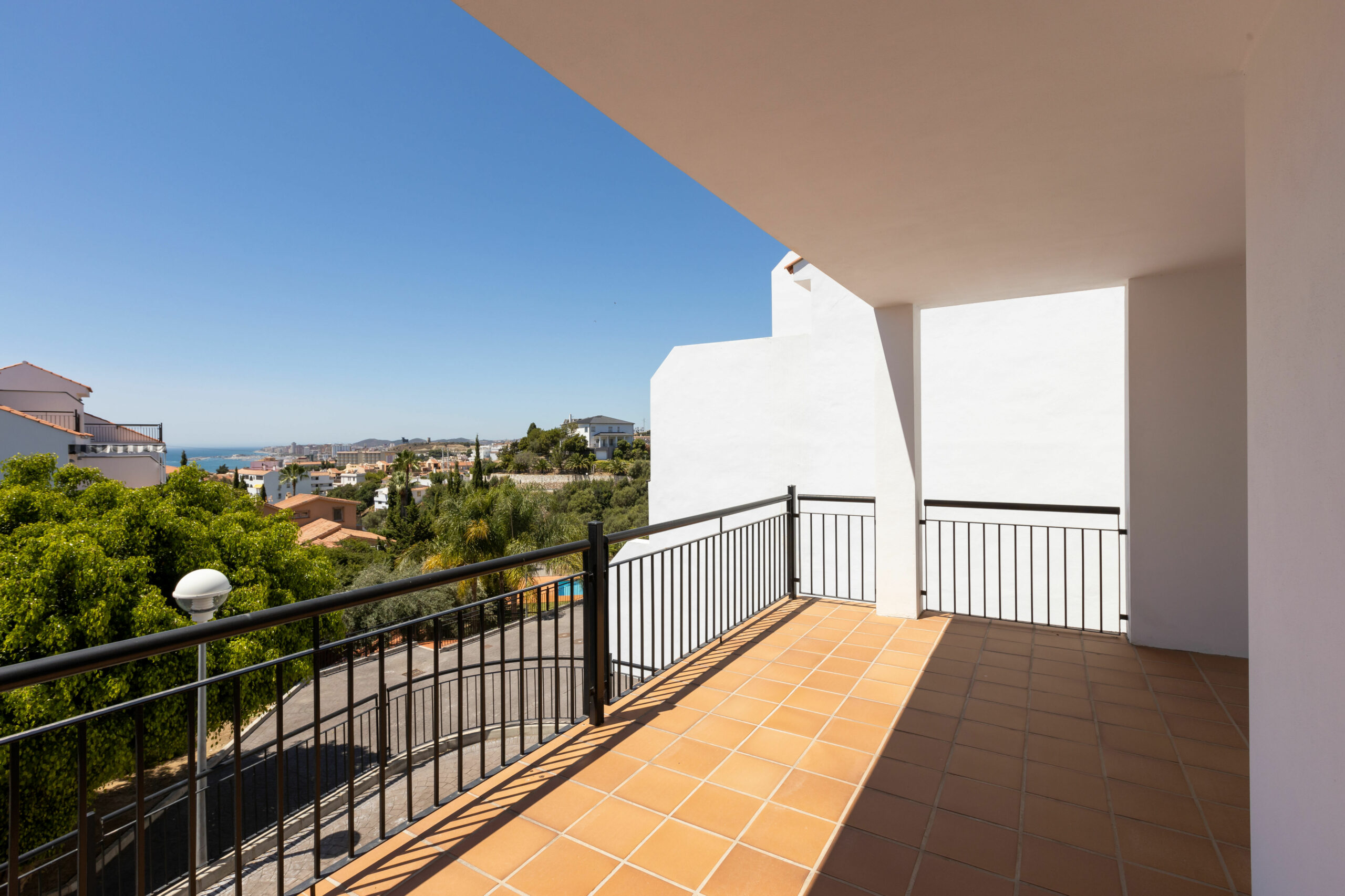 Townhouses in Torreblanca
From €489,000
4
3
256m² +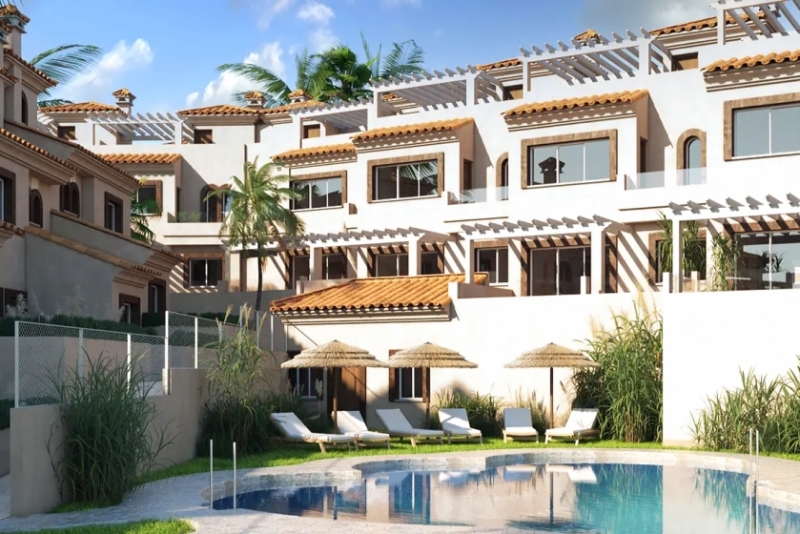 Townhouses in Estepona
From €338,500
3
3
147m² +
Villas in Marbella R3306979
From €5,750,000 15%
7
8
943m² +
1850m² +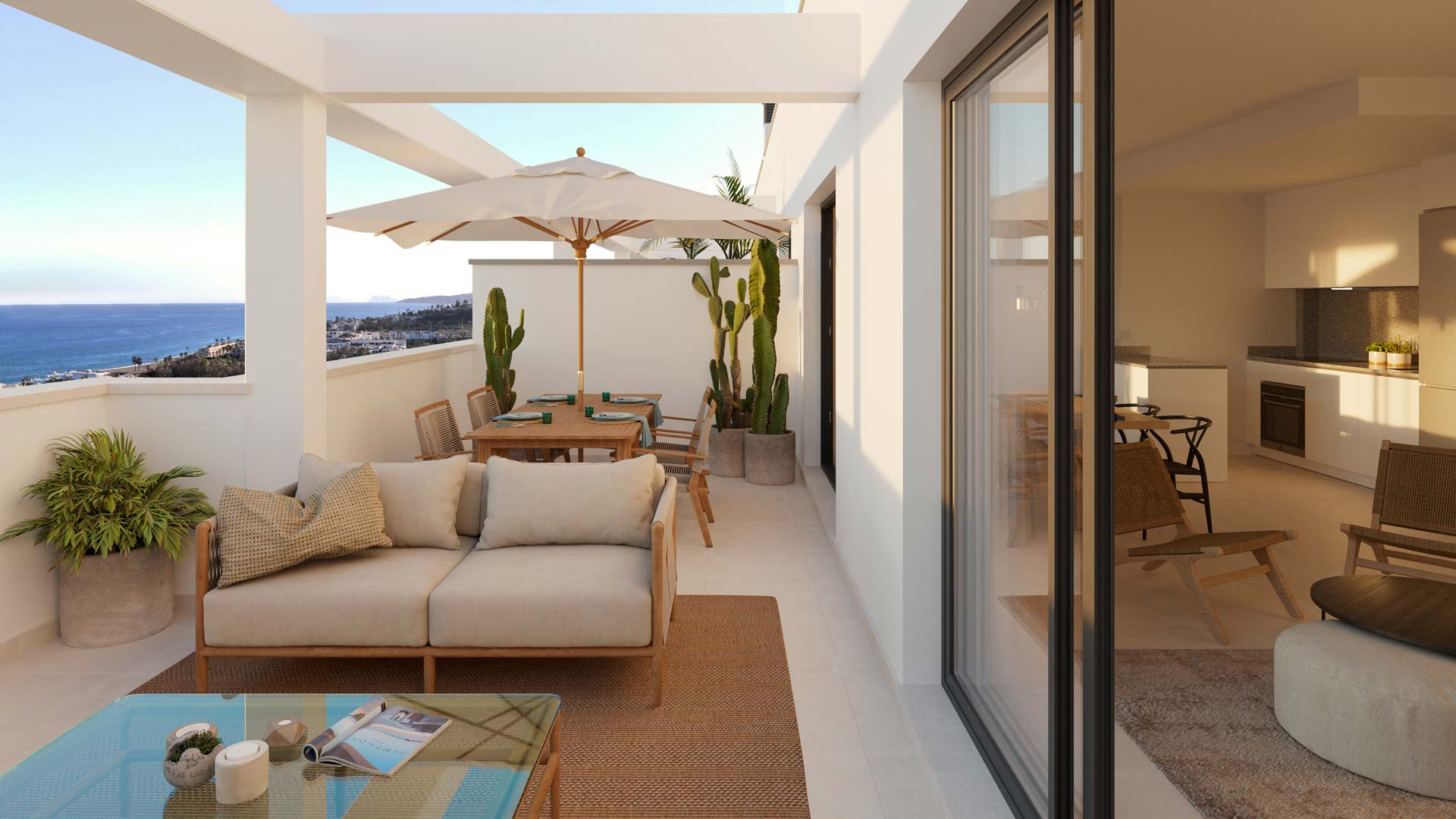 Apartments in Estepona
From €242,700
2
2
90m² +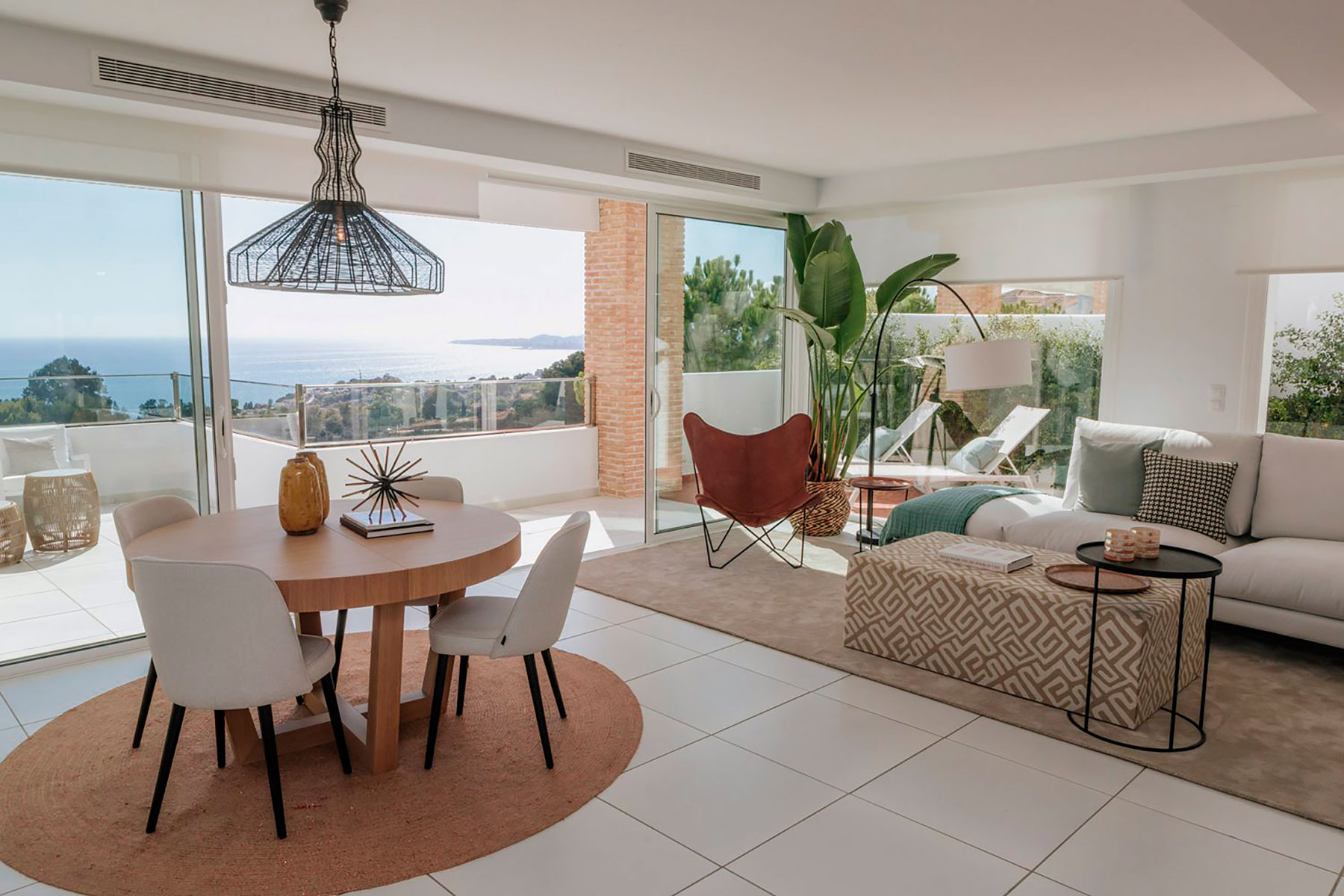 Villas in Benalmadena MV4946639
From €745,000
4
4
401m² +
144m² +
Apartments in Marbella R3419713
From €535,000
2, 3 & 4
2 & 3
118m² +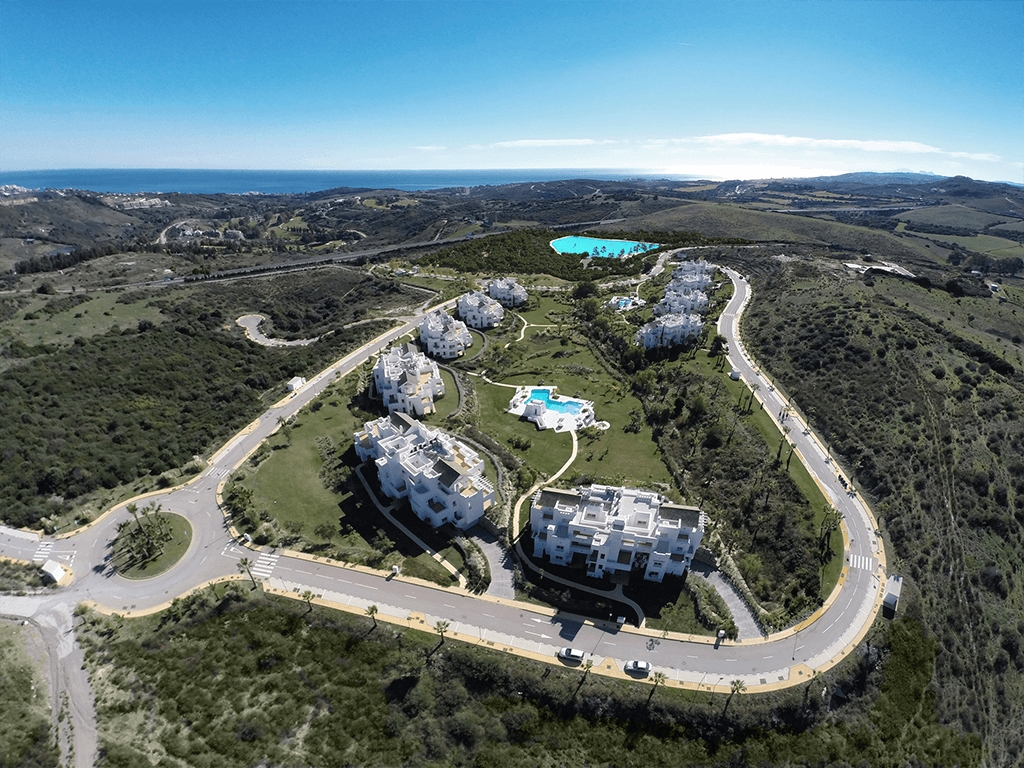 Apartments in Casares MA7488686
From €555,000
1, 2 & 3
1, 2 & 3
115m² +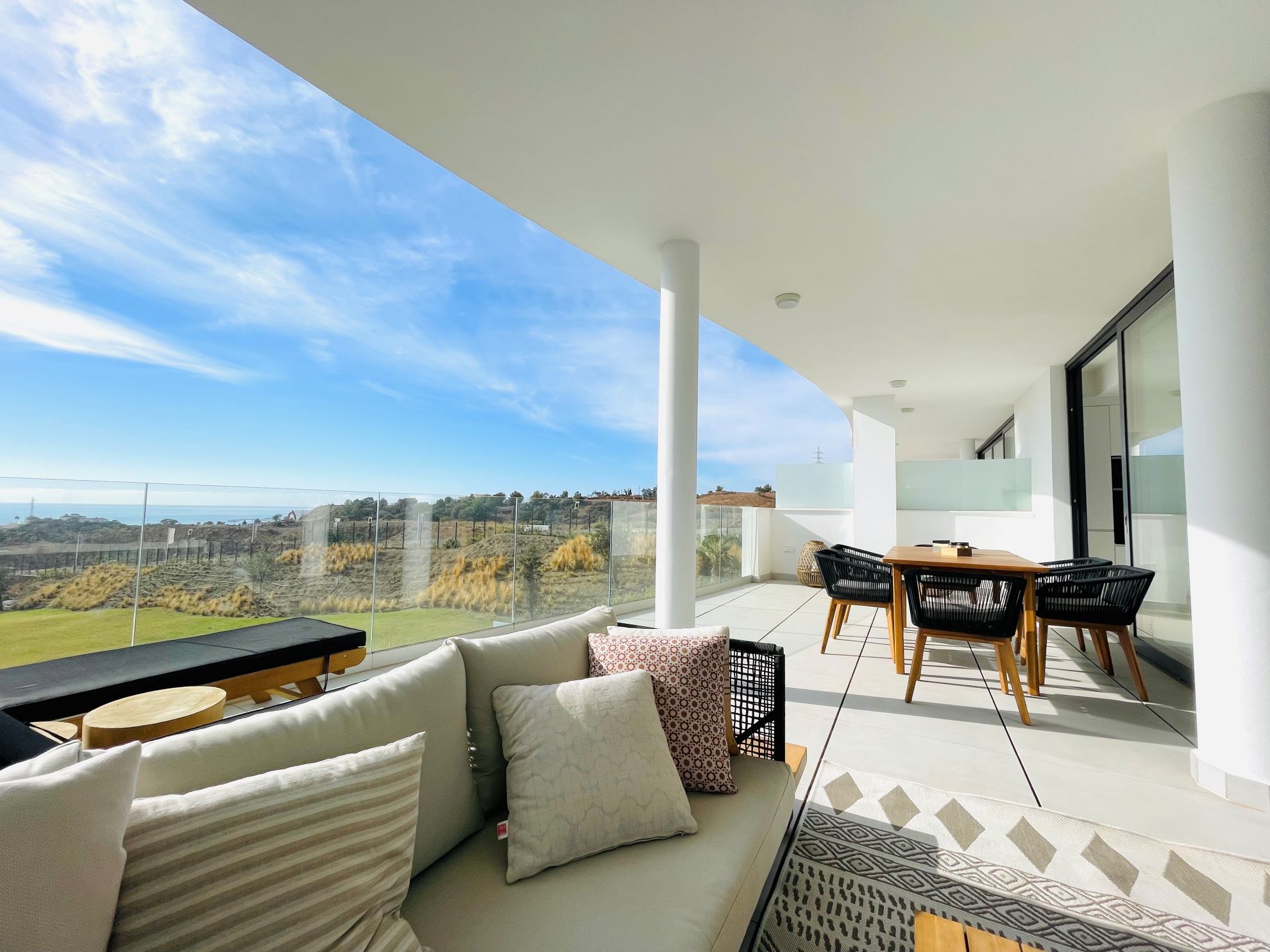 Apartments in Benalmadena MCO9705821
From €560,000
2
2
86m² +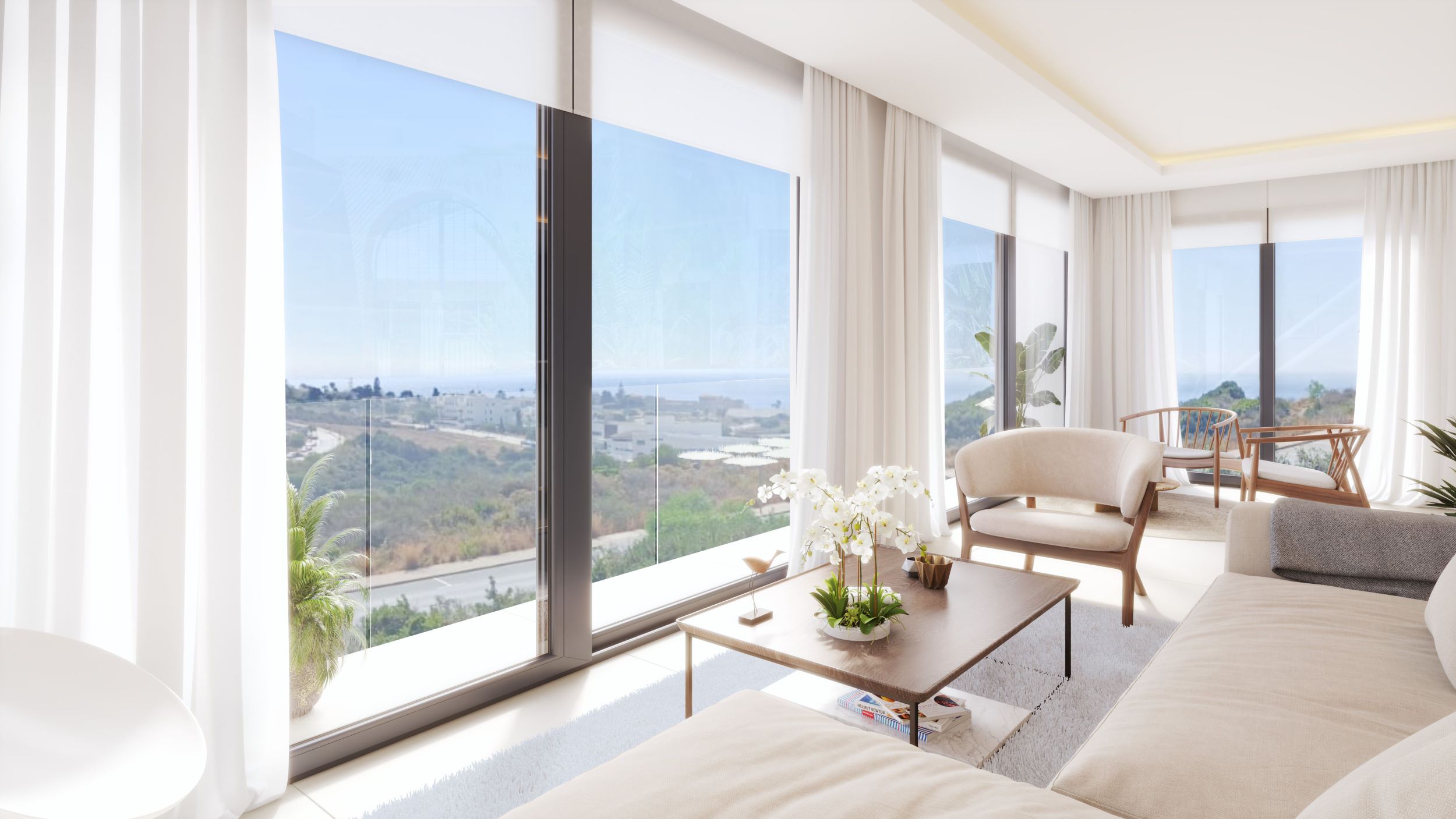 Townhouses in Estepona R4120702
From €680,000
4
3 & 4
164m² +
129m² +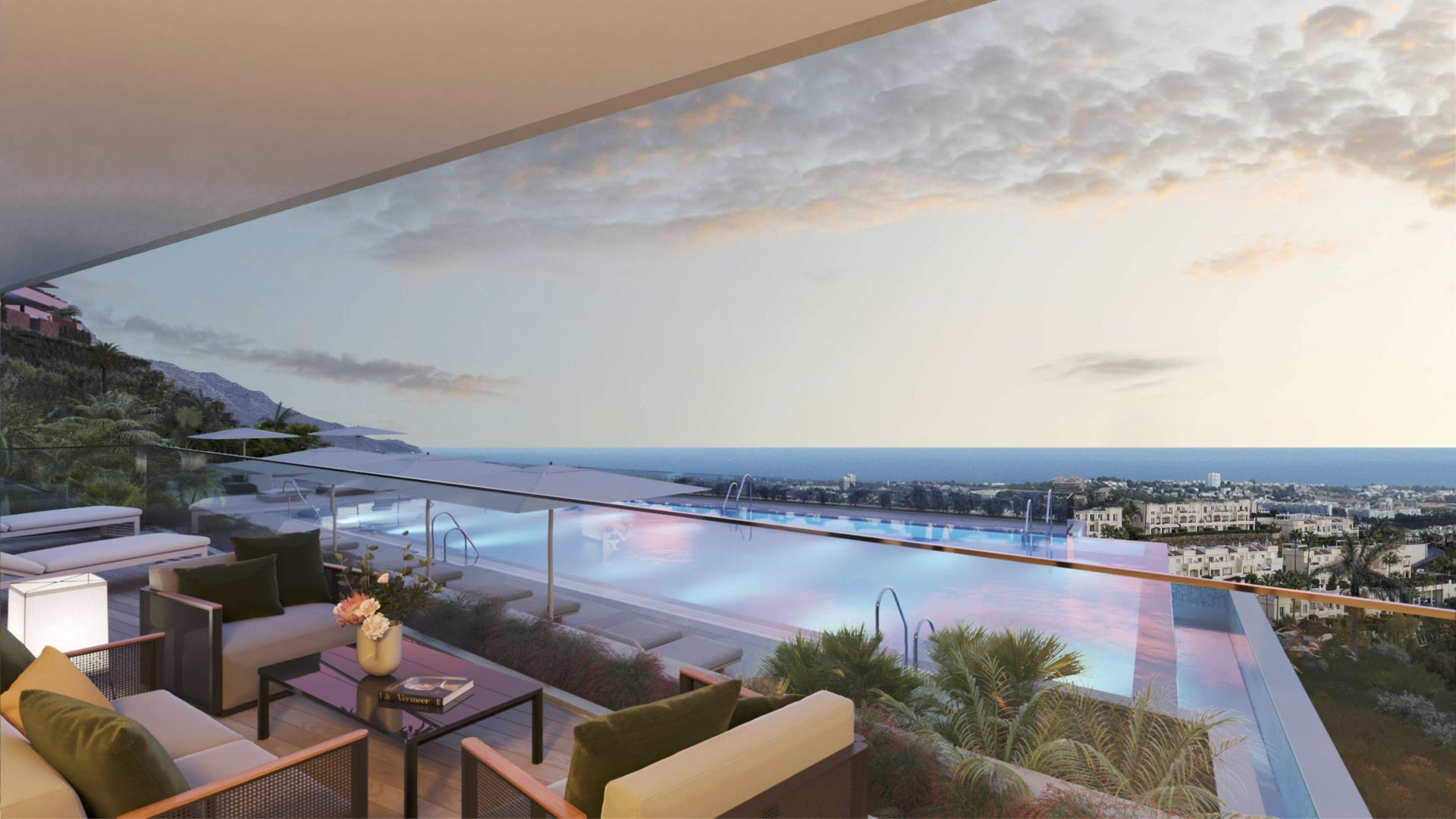 Apartments in Marbella R4055950
From €859,000
3 & 4
2 & 3
144m² +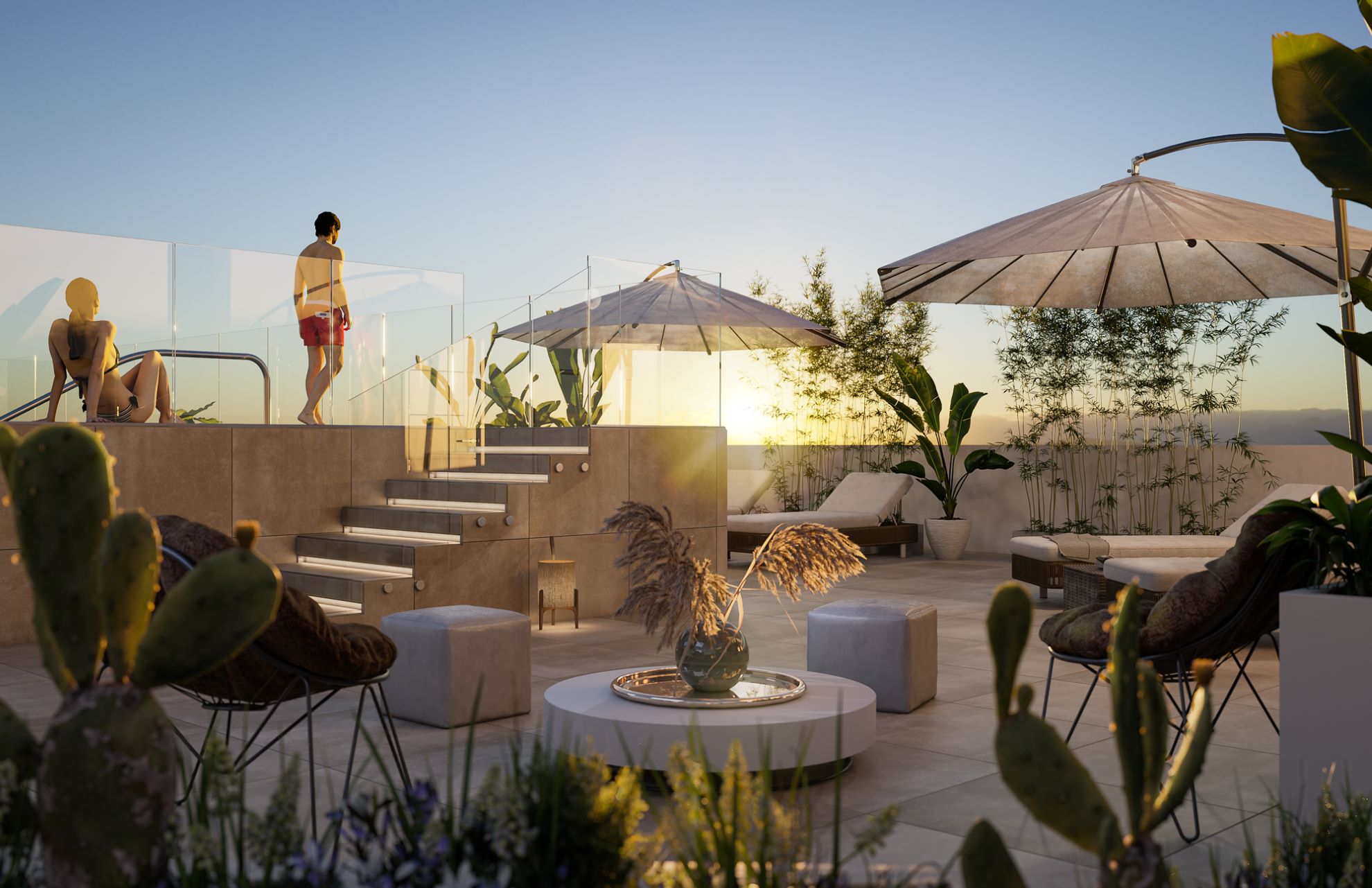 Apartments in Benalmadena
From €259,995
2 & 3
2
70m² +
72m² +
Apartments in Manilva R3414118
From €340,000
2 & 3
2
101m² +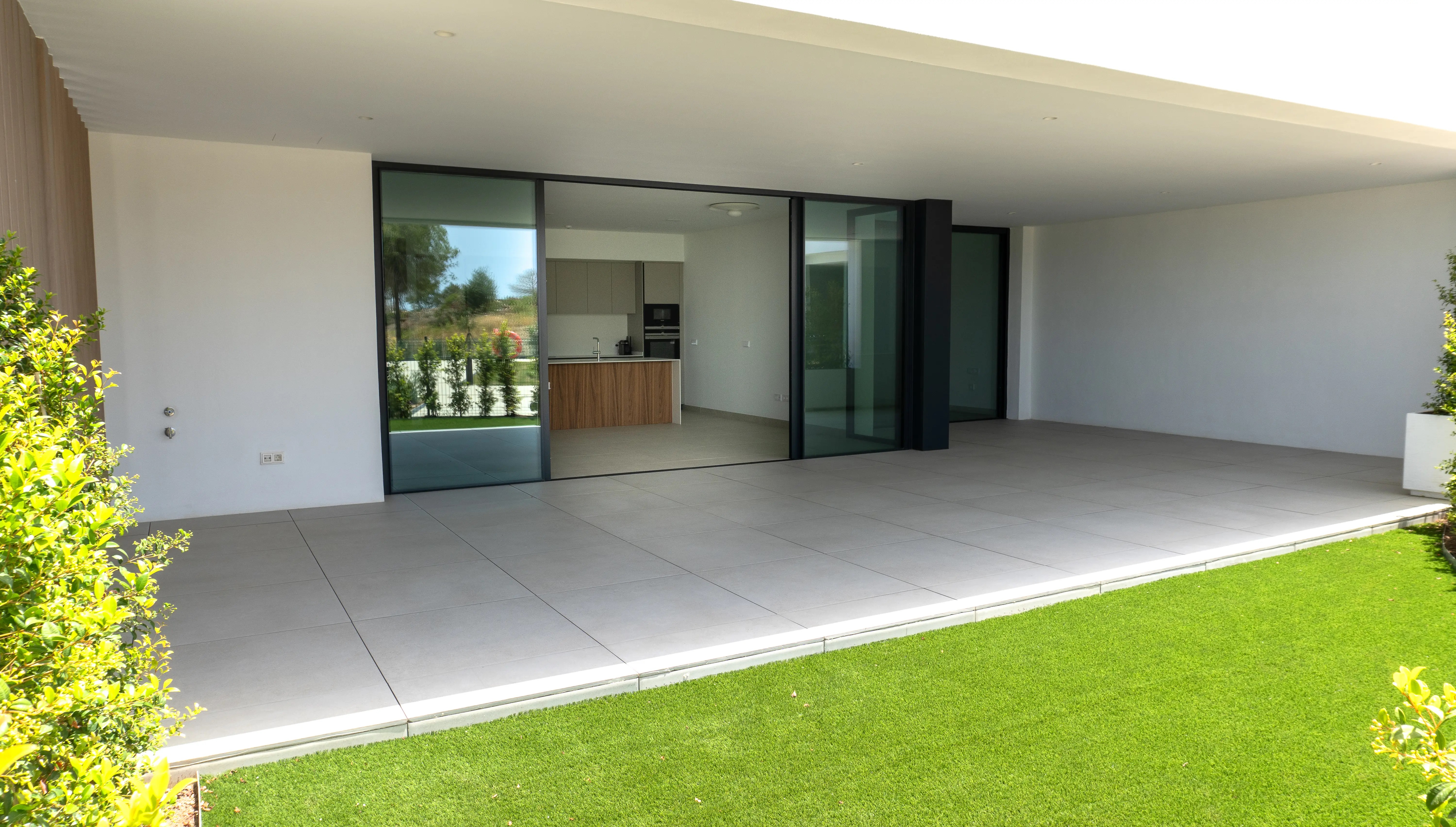 Apartments in Marbella R3924292
From €1,150,000
1, 2, 3 & 4
1, 2 & 3
164m² +
19m² +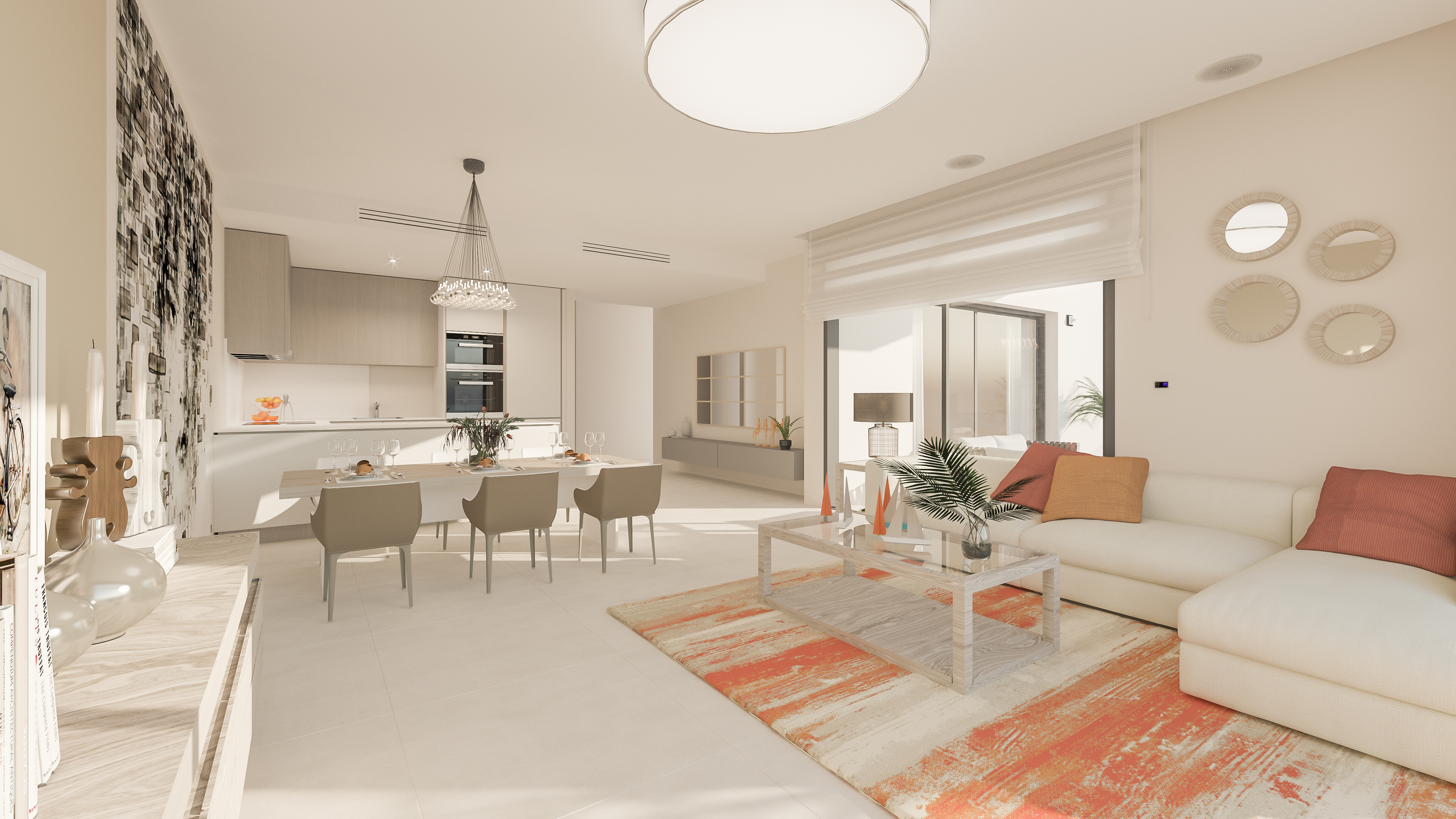 Apartments in Estepona MA5412963
From €833,000
2 & 3
2
143m² +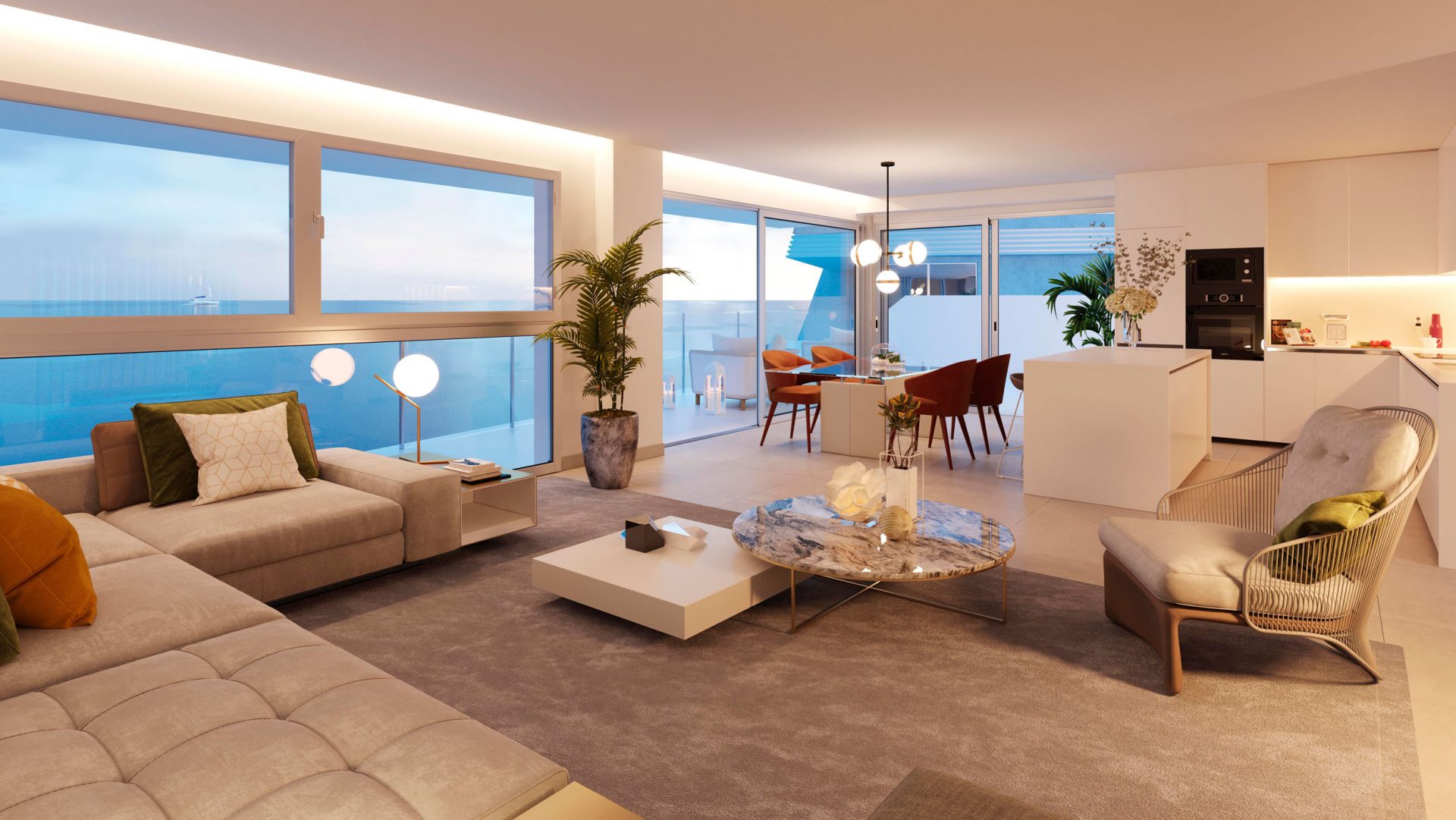 Semi-Detached Houses in Mijas MV7544343
From €525,000
3 & 4
3
139m² +
31m² +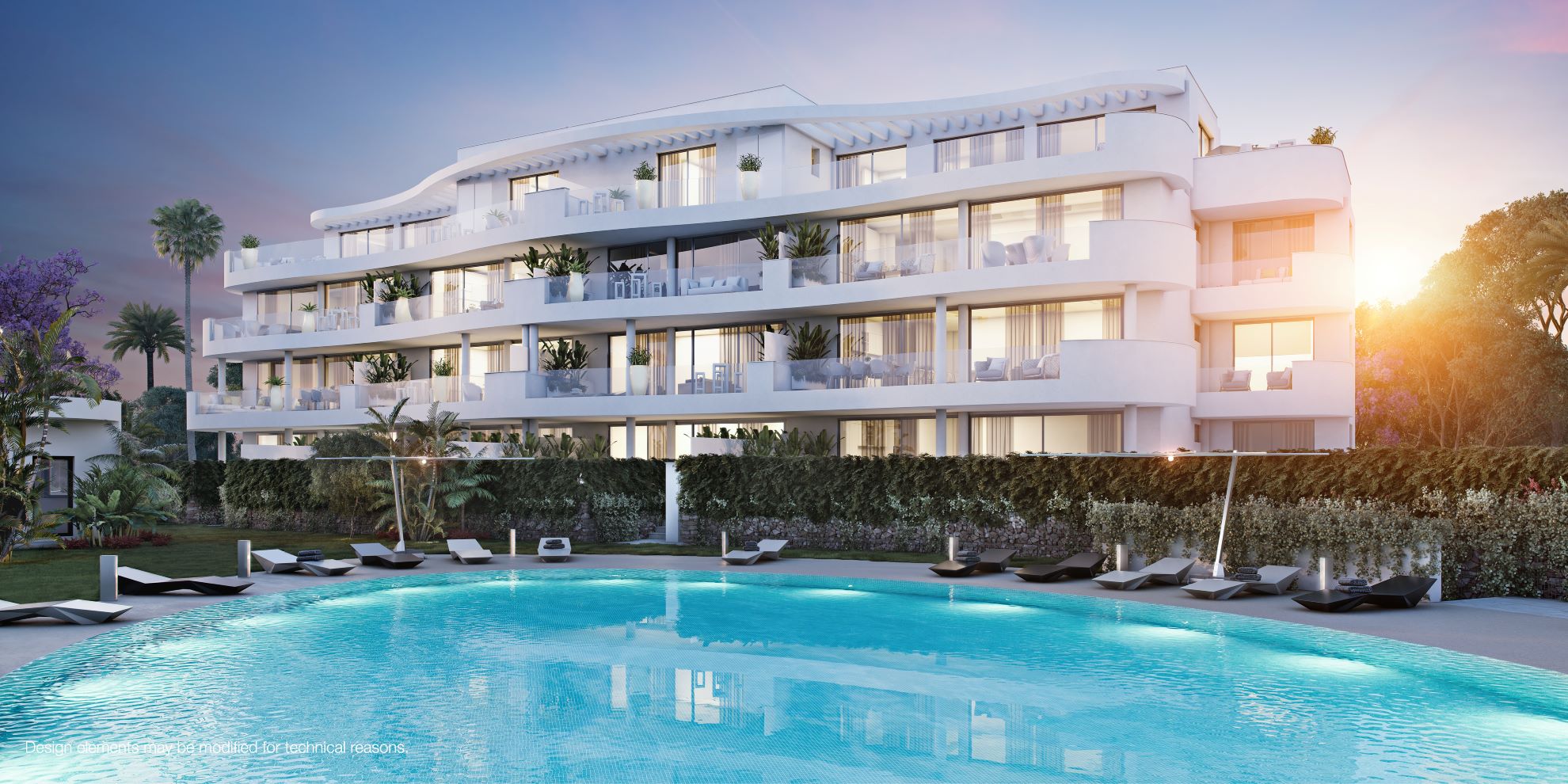 Apartments in Benalmadena
From €449,000
2, 3 & 4
2
88m² +
Apartments in Estepona R3304678
From €1,880,000
4
4
230m² +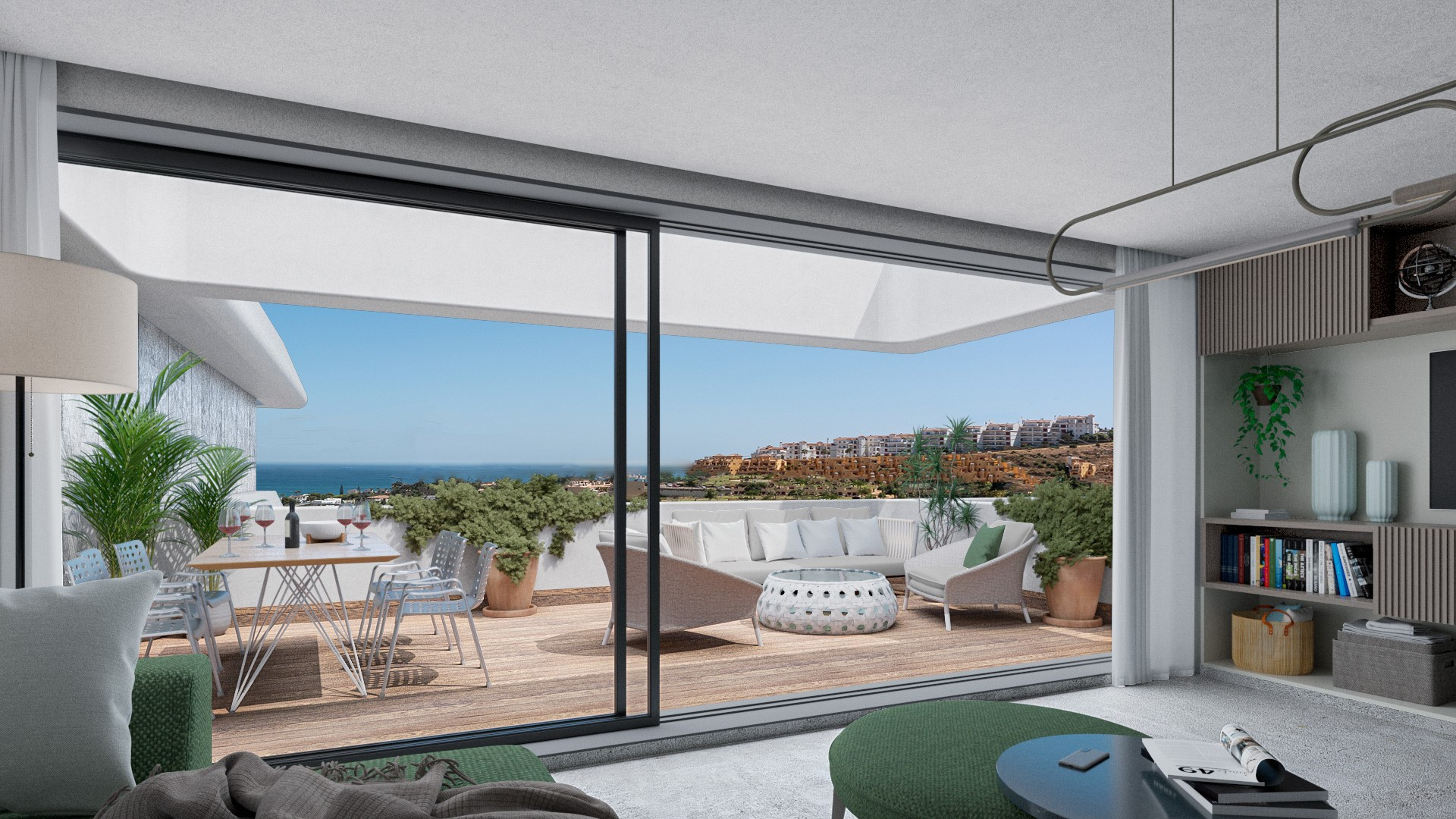 Apartments in Manilva R4199626
From €241,500
2 & 3
2
94m² +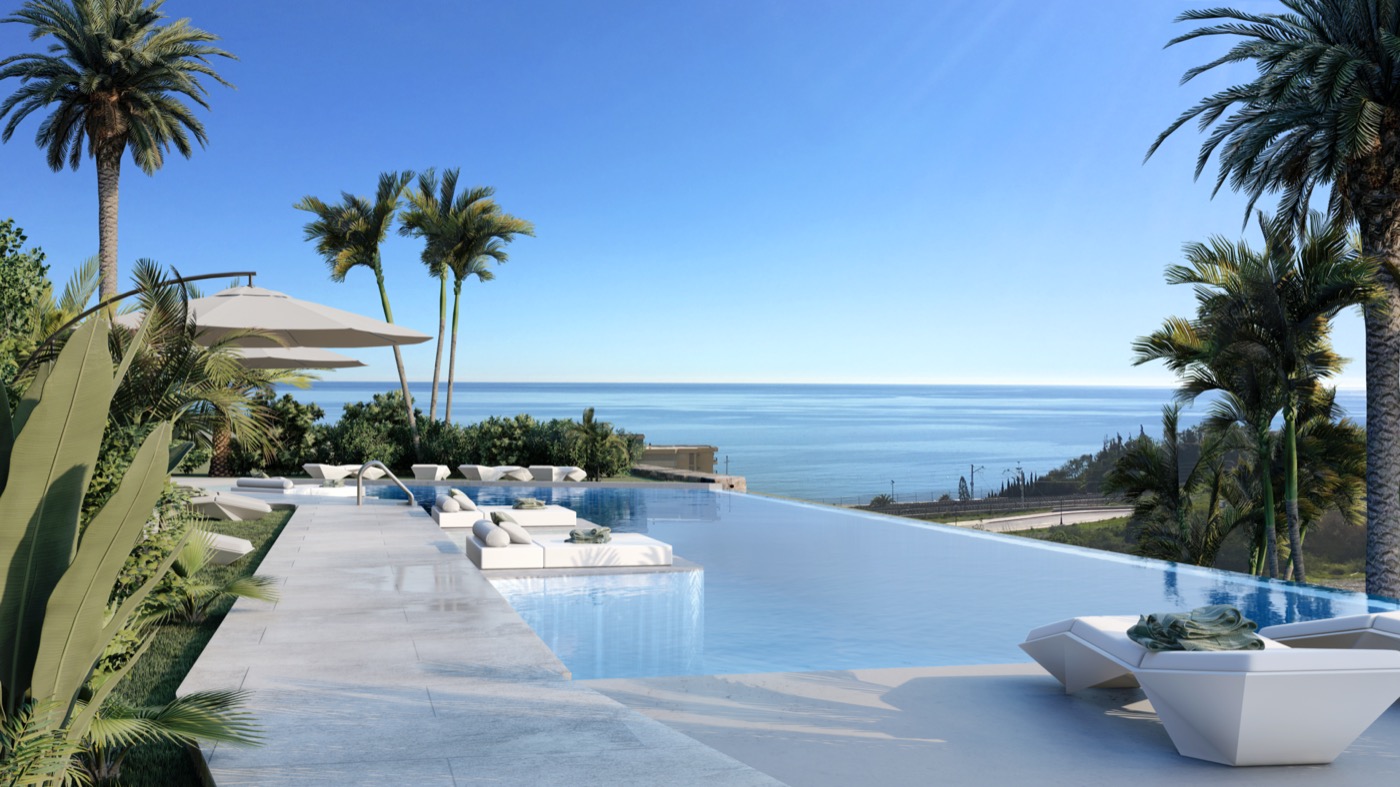 Apartments in Benalmadena
From €765,000
2
2
84m² +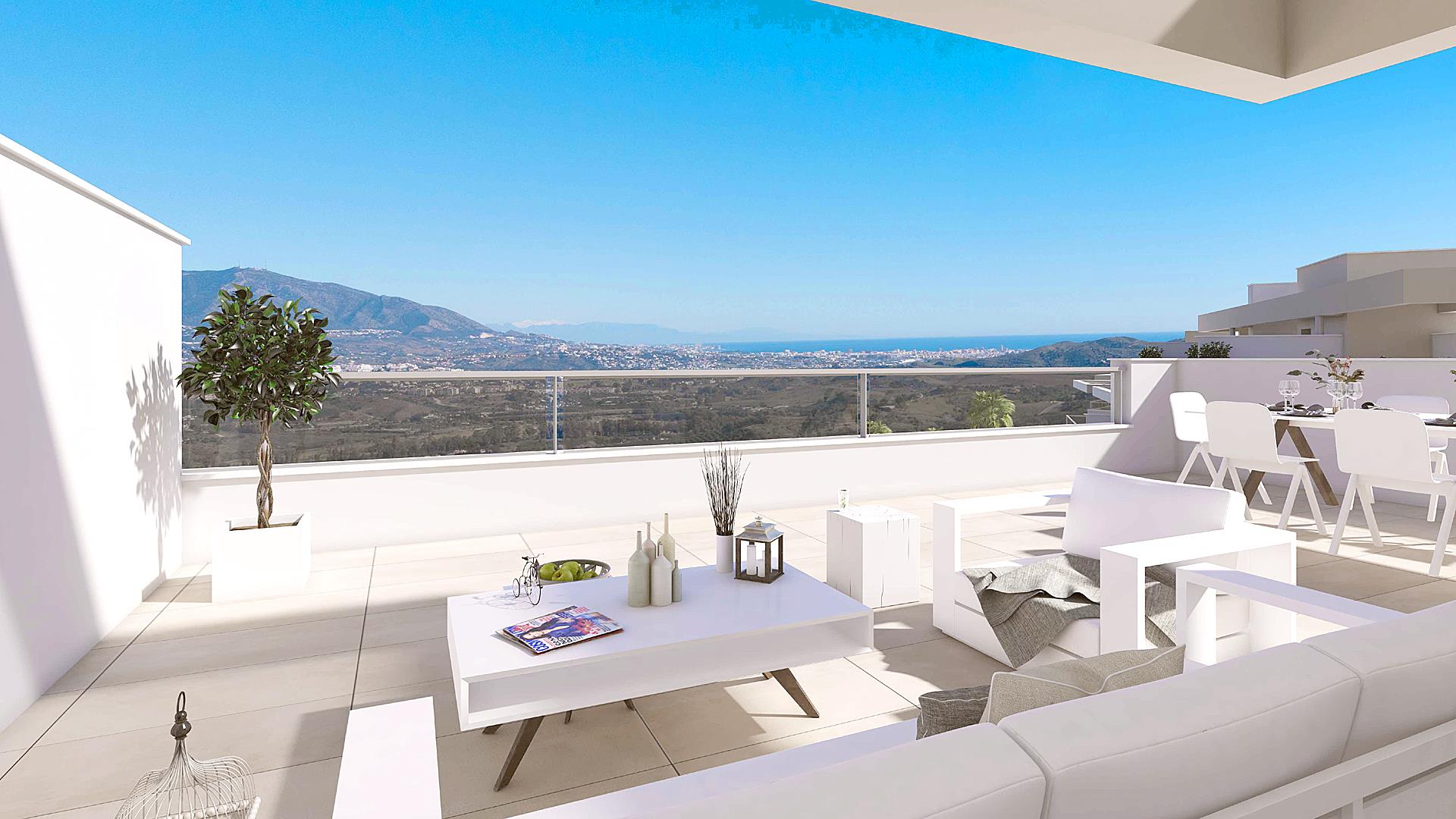 Apartments in La Cala Golf MCO8033998
From €495,000
2 & 3
2 & 3
106m² +
Apartments in Estepona R3557569
From €1,350,000
2
2
109m² +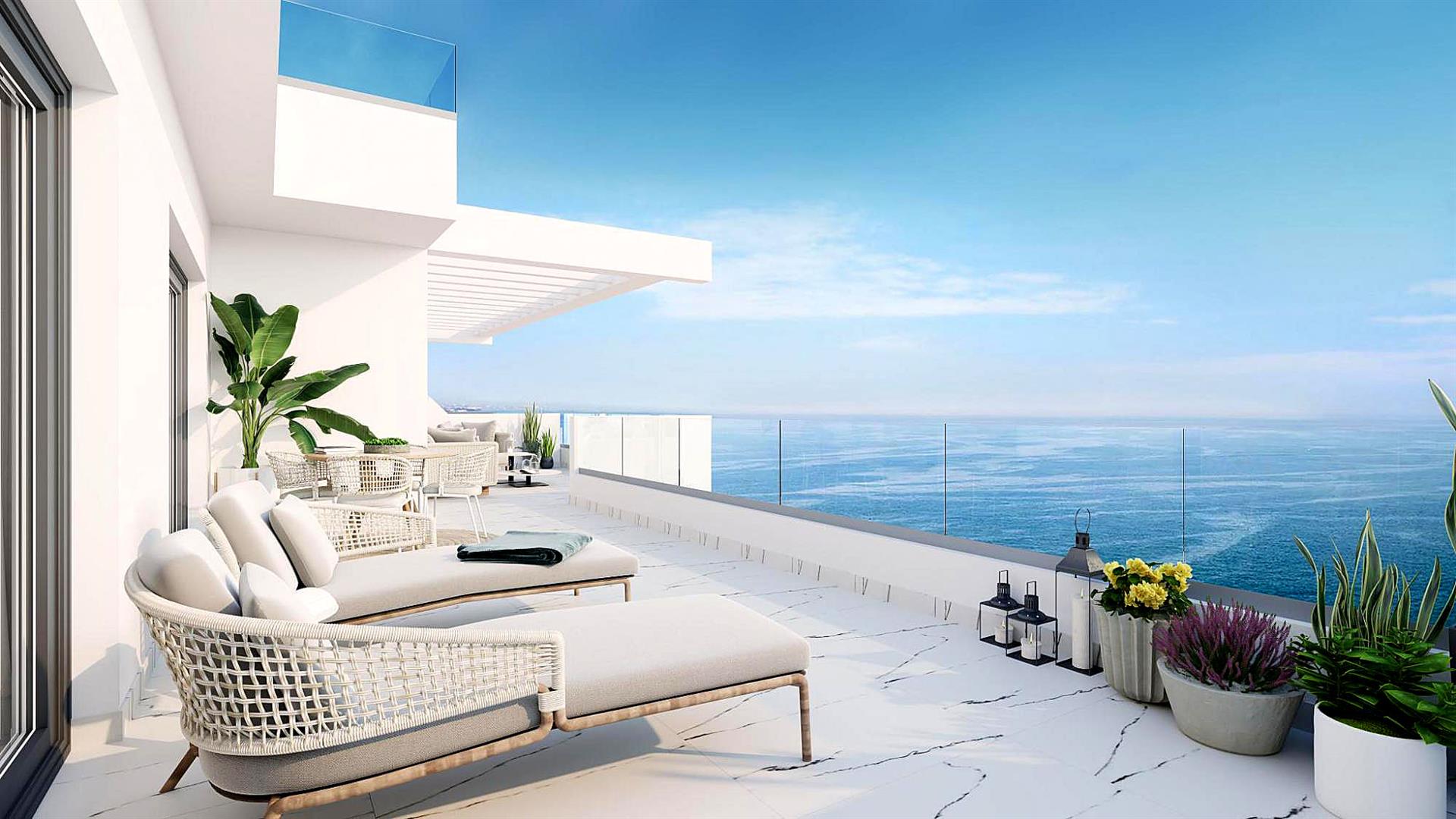 Apartments in Casares
From €327,000
2
2
102m² +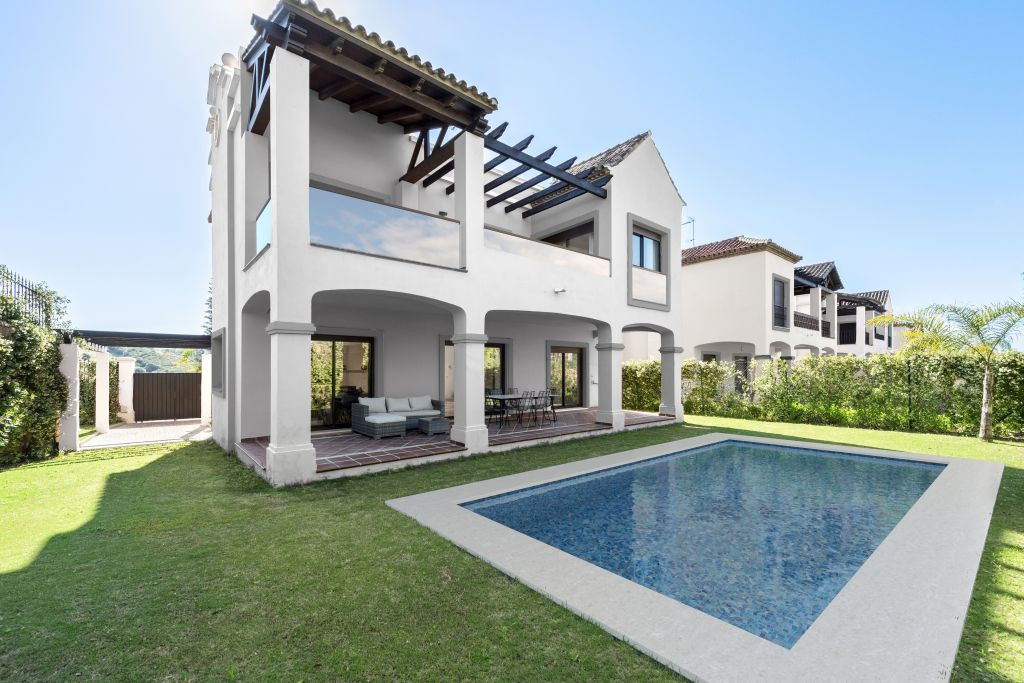 Villas in Estepona MV1111455
From €624,950
3 & 4
3
277m² +
400m² +
Semi-Detached Houses in Estepona R3561376
From €562,000
3
2 & 3
209m² +
50m² +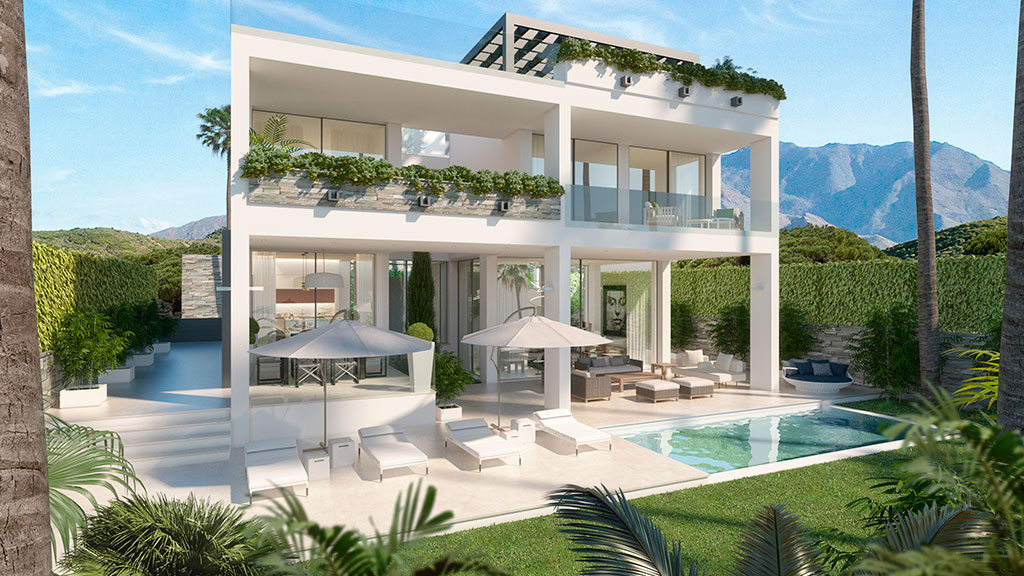 Villas in Estepona
From €925,000
3
2
280m² +
400m² +
Townhouses in Mijas R3457015
From €655,000
3
3
135m² +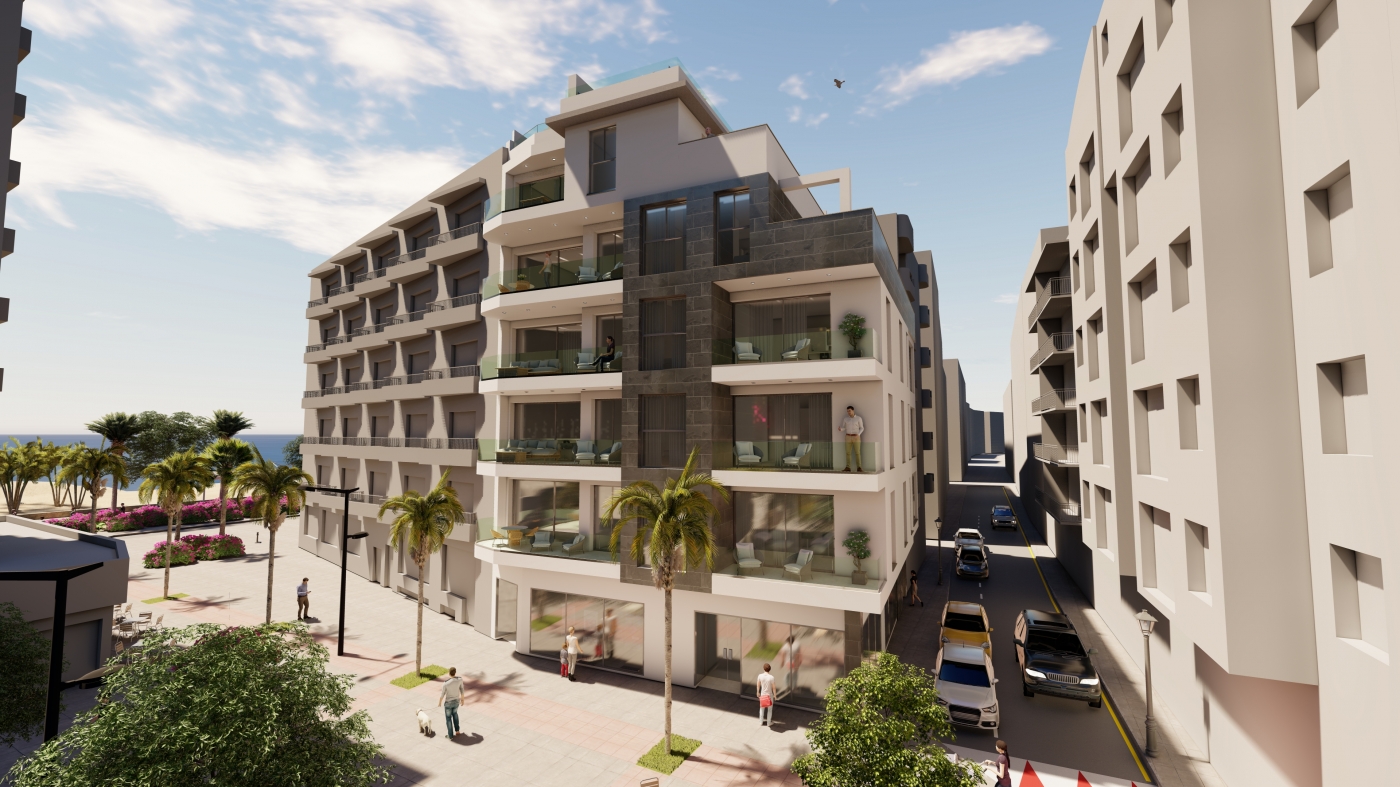 Apartments in Estepona
From €275,000
2
2
71m² +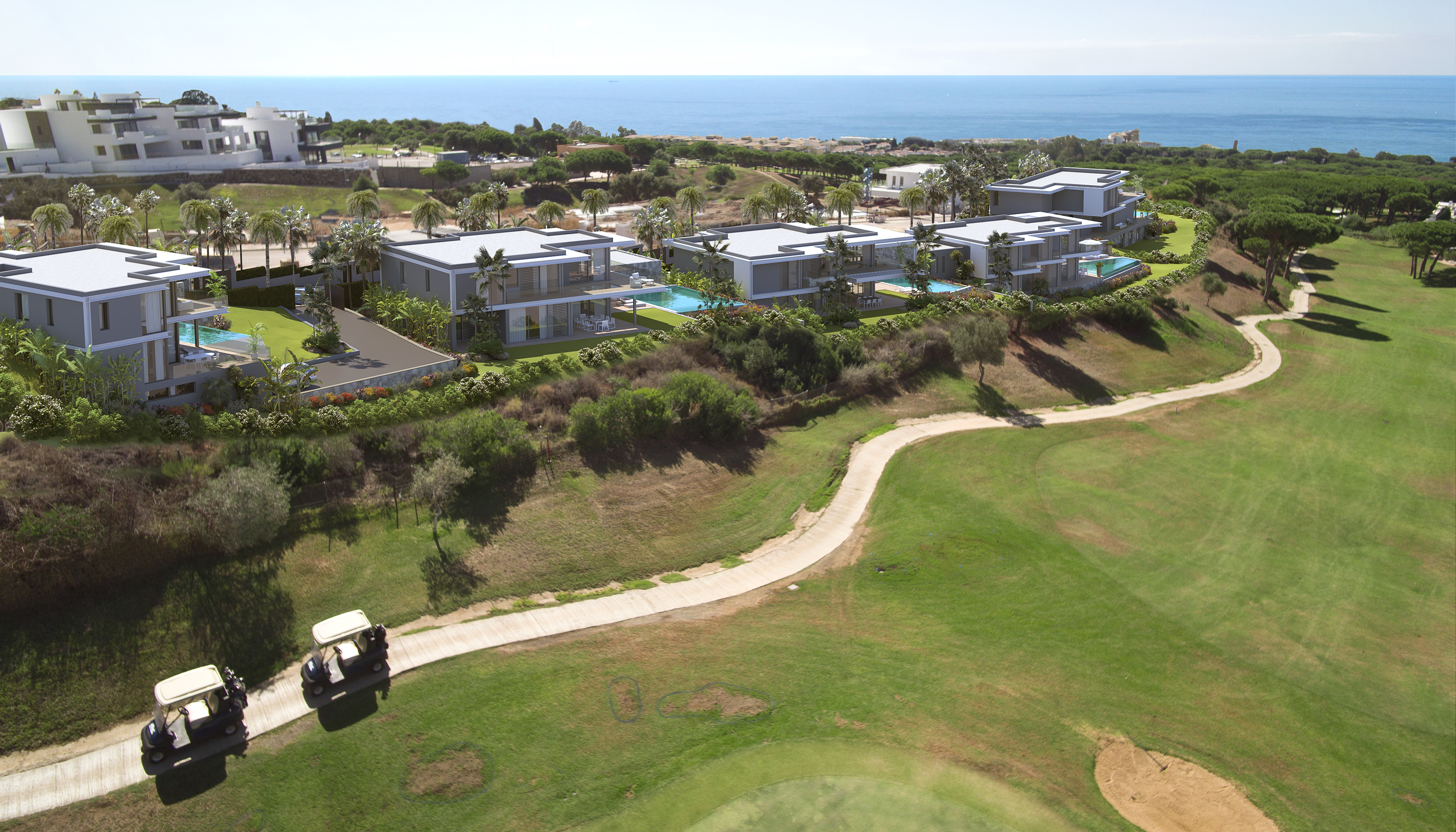 Villas in Marbella R3597038
From €3,465,000
4 & 5
5
609m² +
1152m² +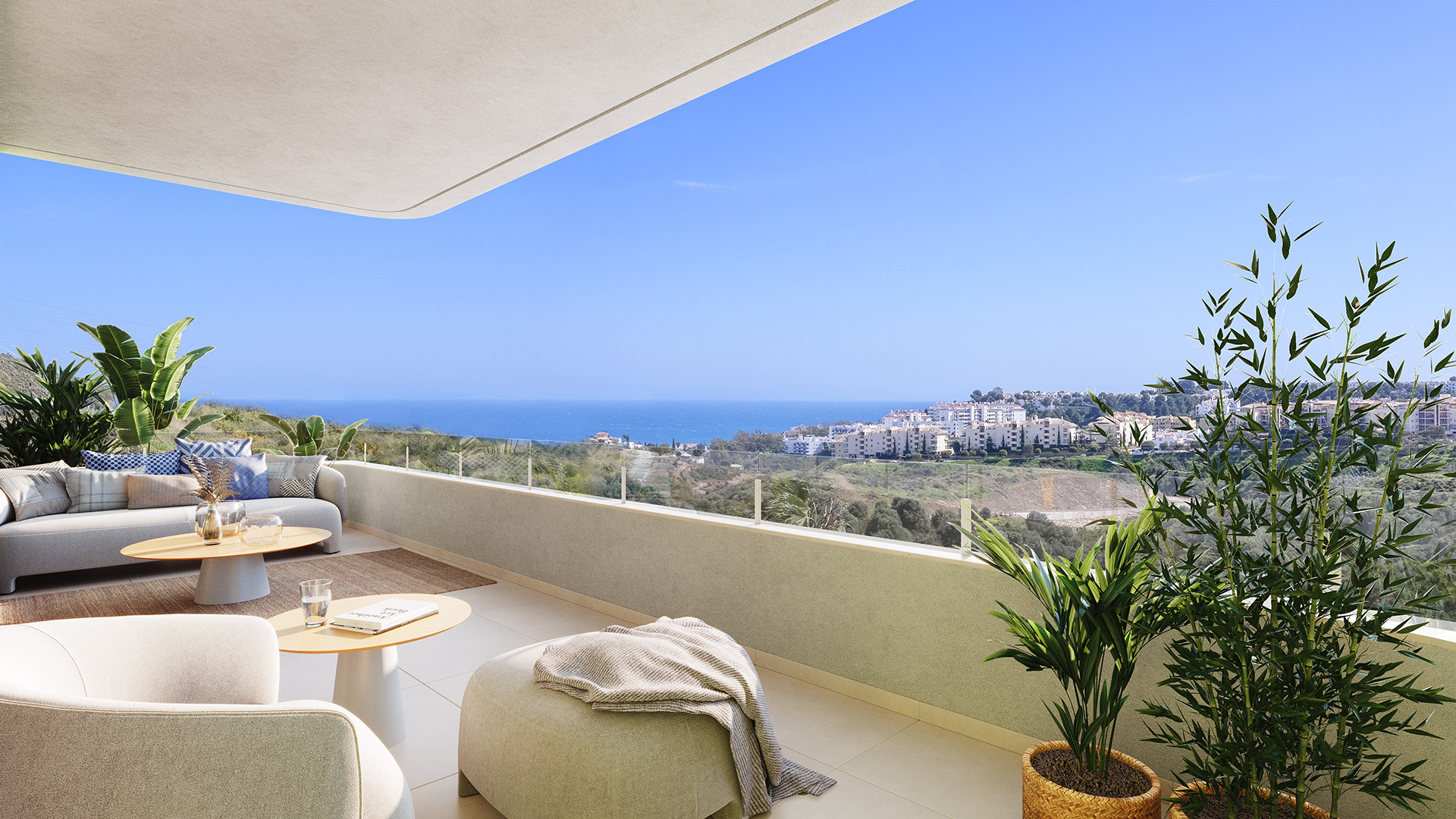 Apartments in Mijas R4119547
From €309,000
2
2
92m² +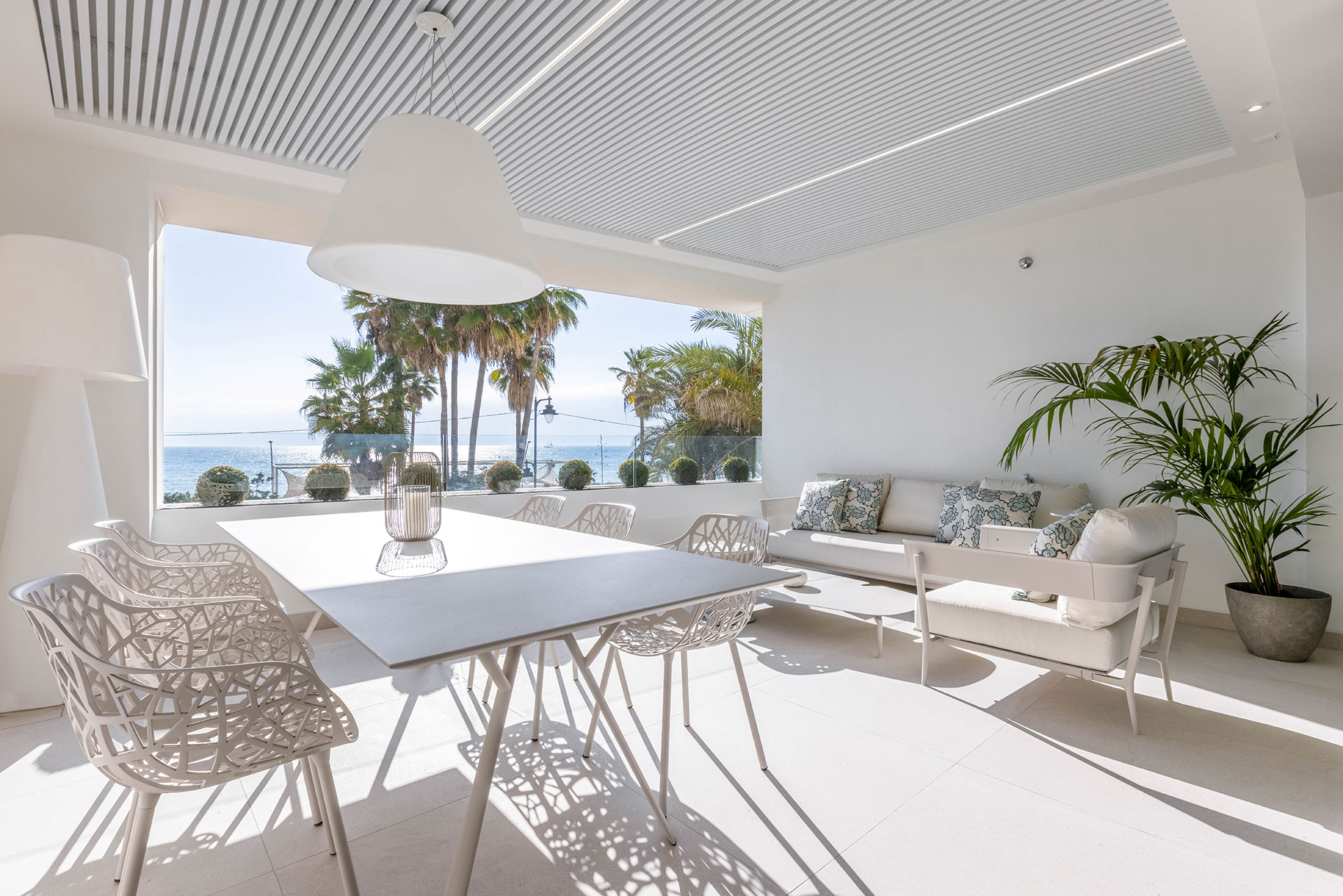 Apartments in Estepona MA2626370
From €1,960,000
2 & 3
2 & 3
230m² +
Townhouses in Mijas R3518608
From €563,000
3
2
205m² +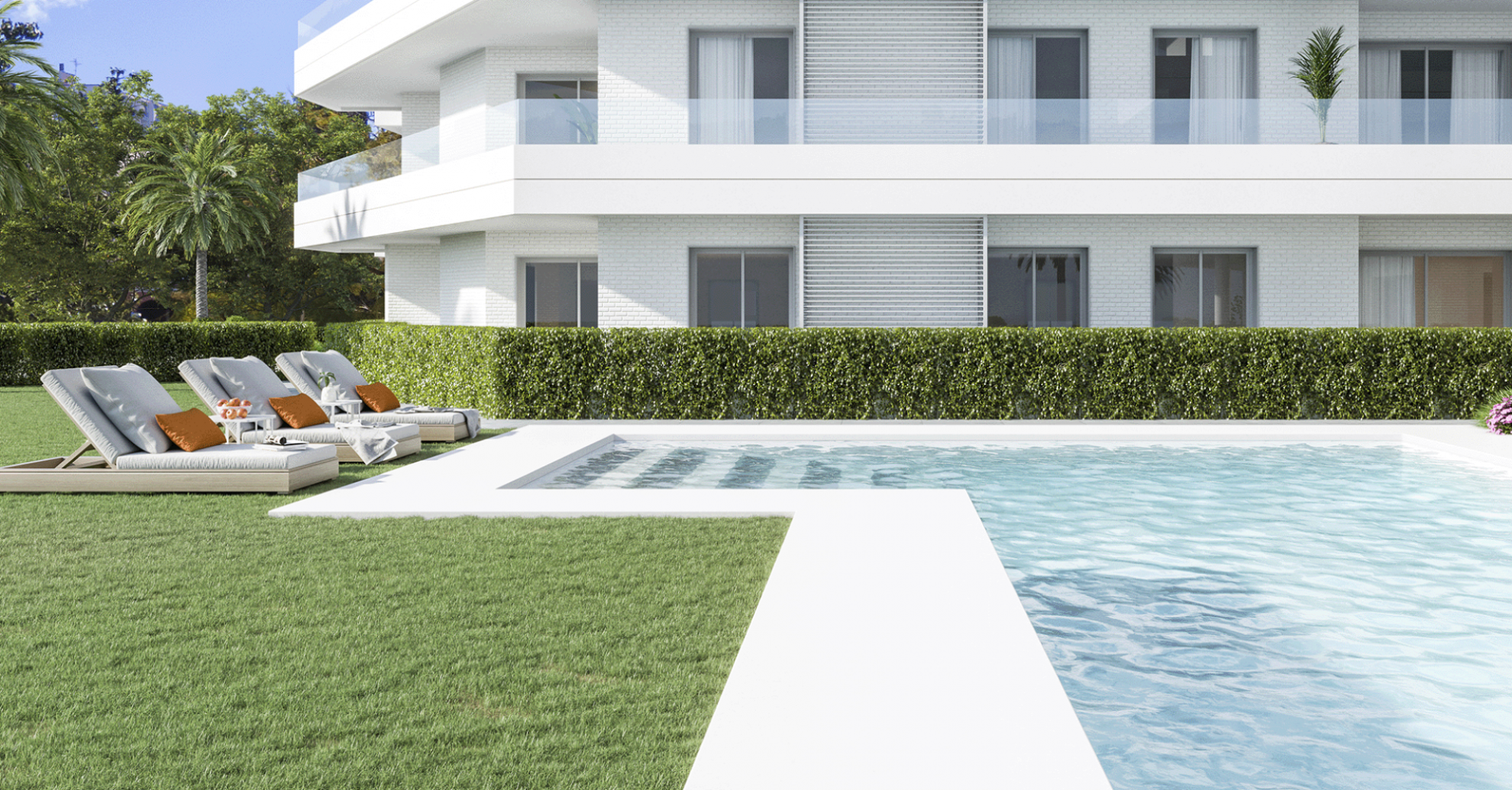 Apartments in Marbella
From €243,900
2, 3 & 4
2 & 3
107m² +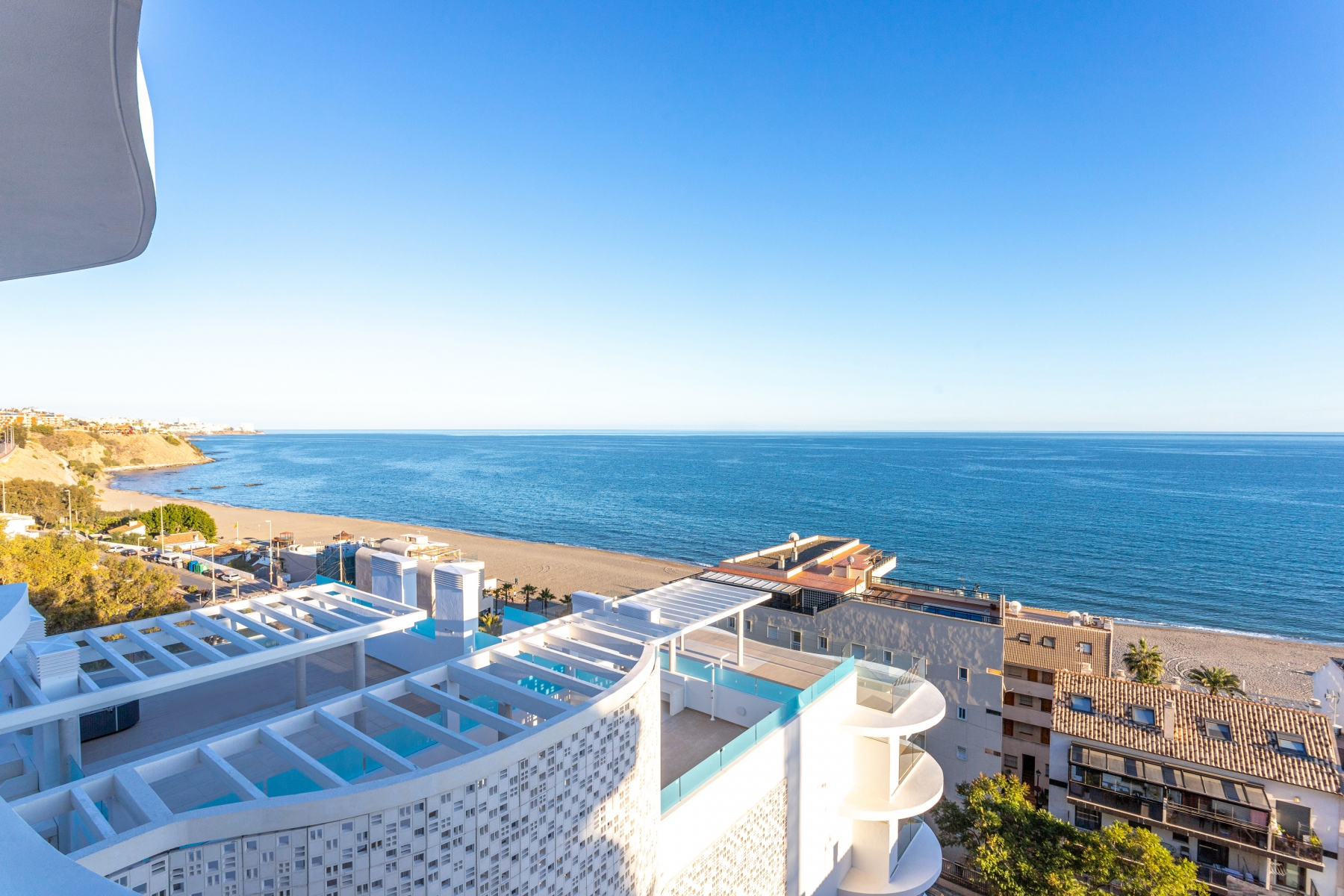 Apartments in Fuengirola R3454336
From €739,000
2
1 & 2
69m² +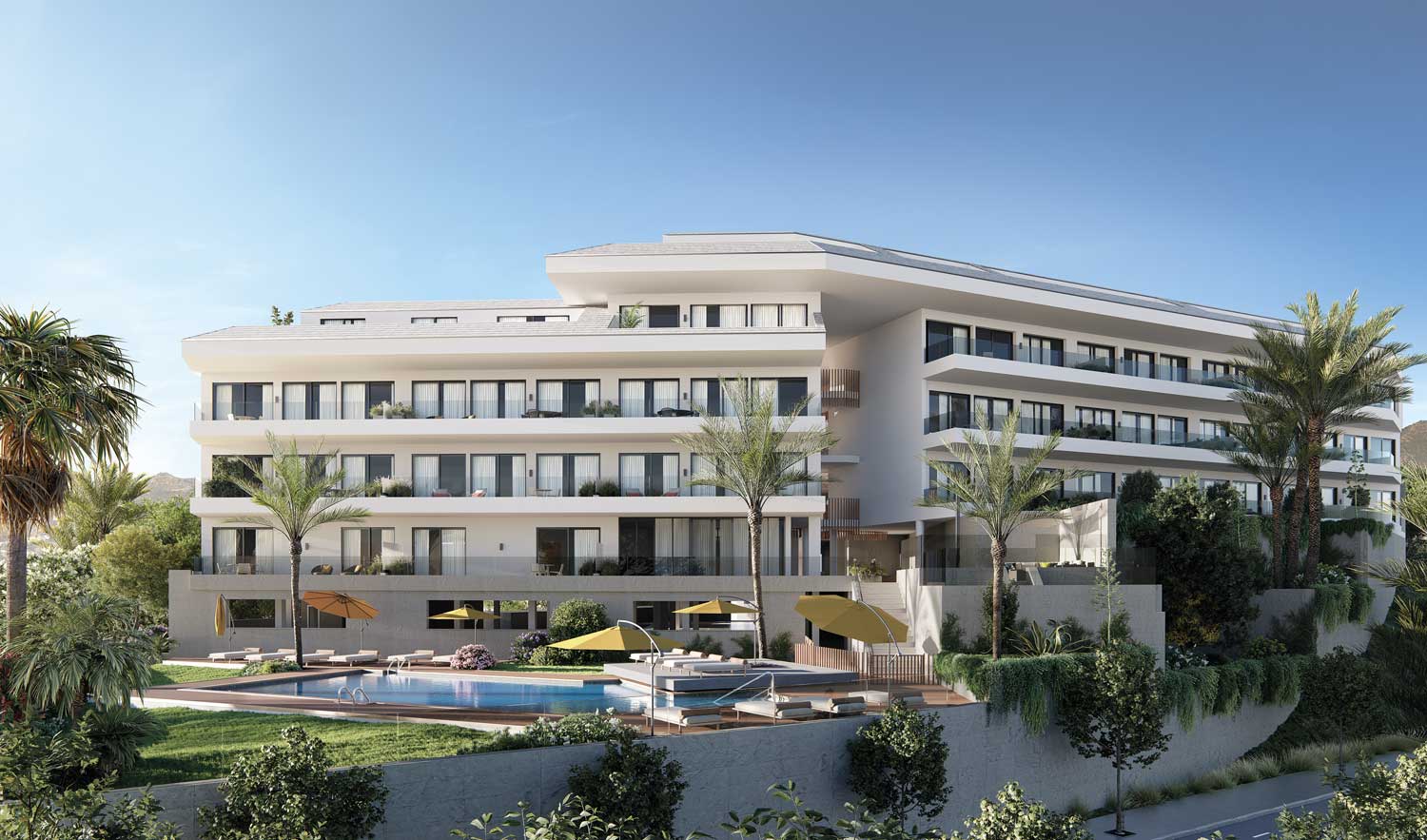 Apartments in Fuengirola R4169974
From €365,000
2, 3 & 4
2
102m² +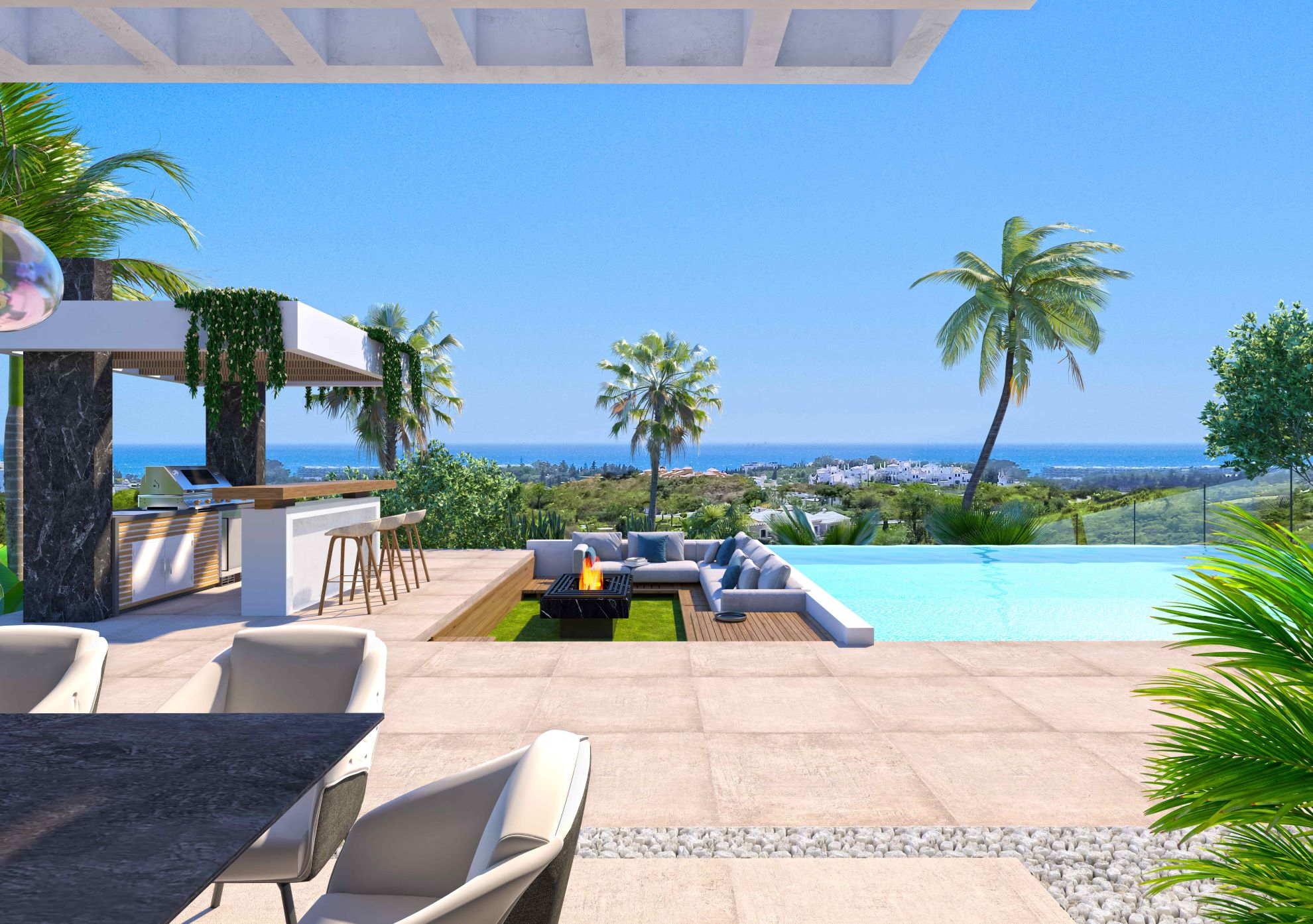 Villas in Estepona
From €1,895,000
4
4
389m² +
1058m² +
Apartments in Estepona R3526315
From €443,000
2, 3 & 4
2
86m² +
11m² +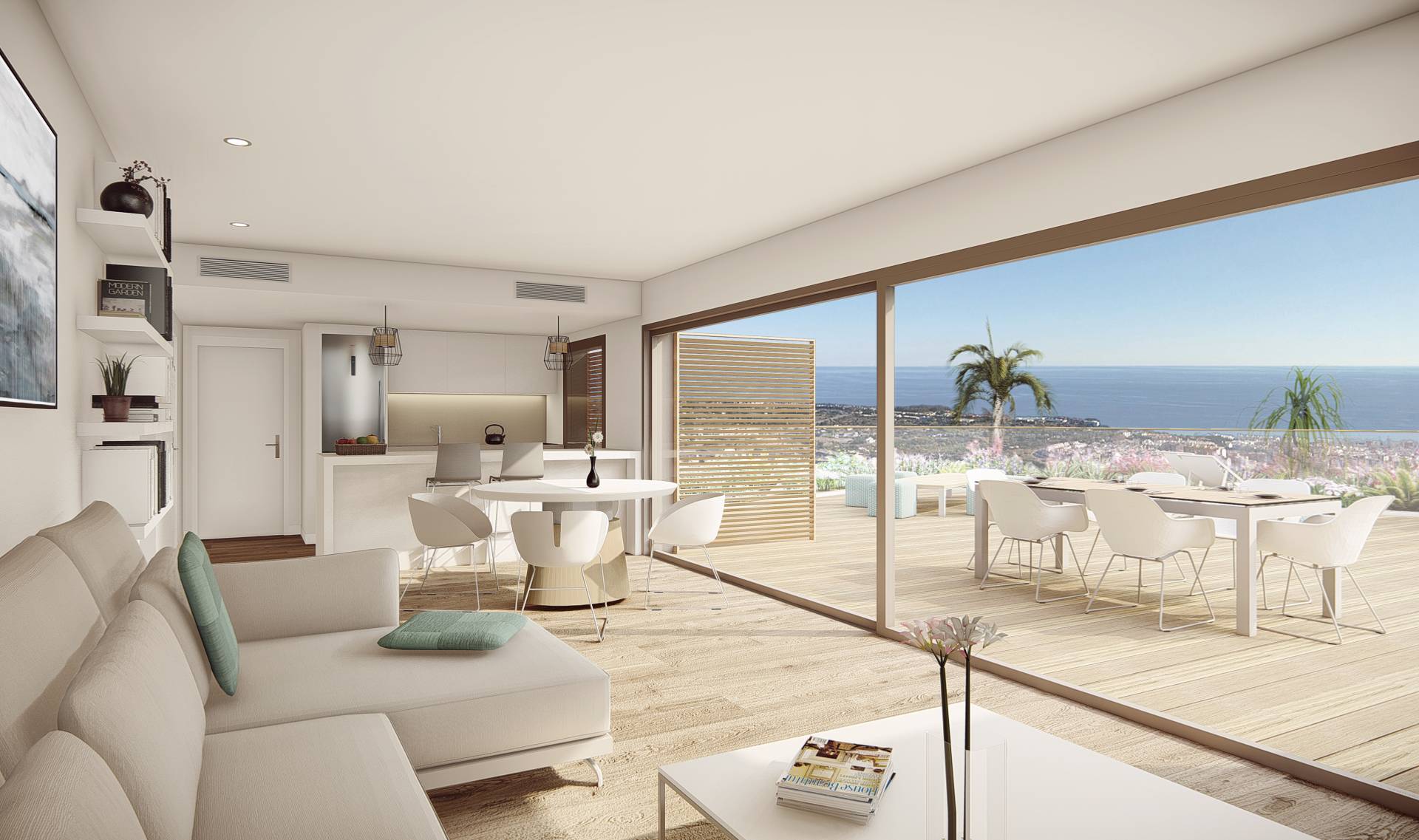 Apartments in Estepona
From €235,000
1, 2, 3 & 4
2 & 3
97m² +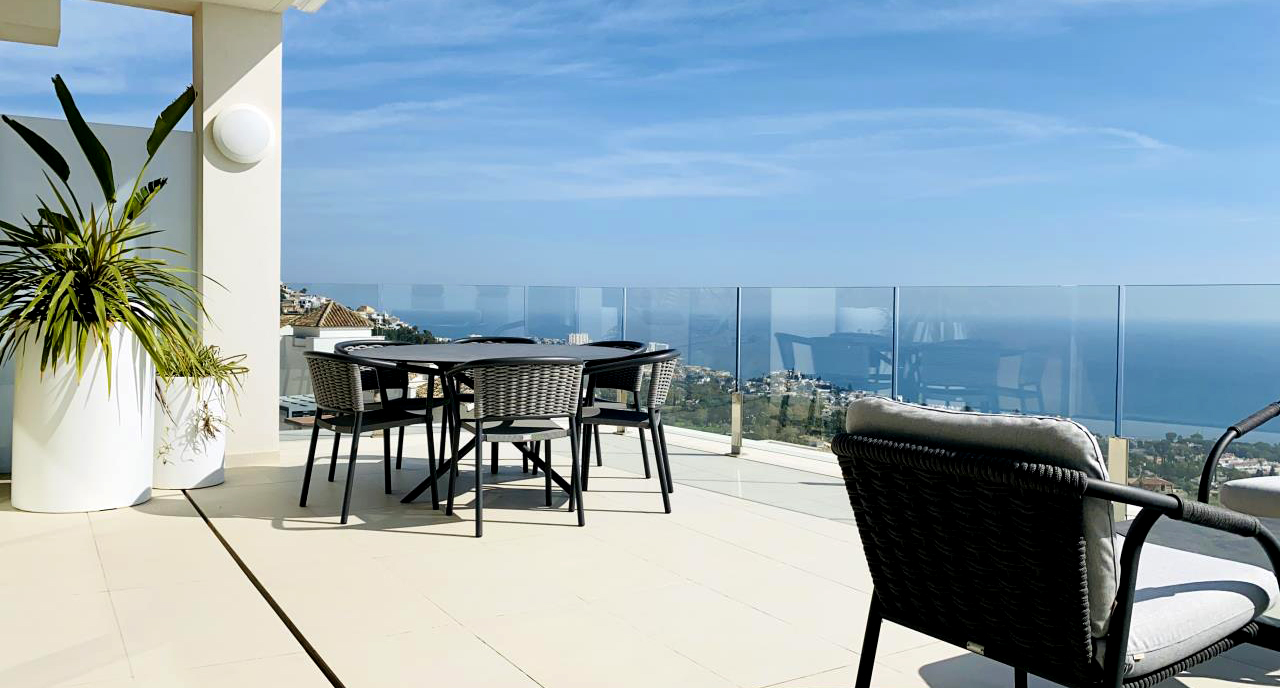 Apartments in Benalmadena
From €1,035,000
3
2
153m² +
Townhouses in Sotogrande R3283978
From €560,000
3, 4, 5 & 6
2, 3, 4 & 5
200m² +
44m² +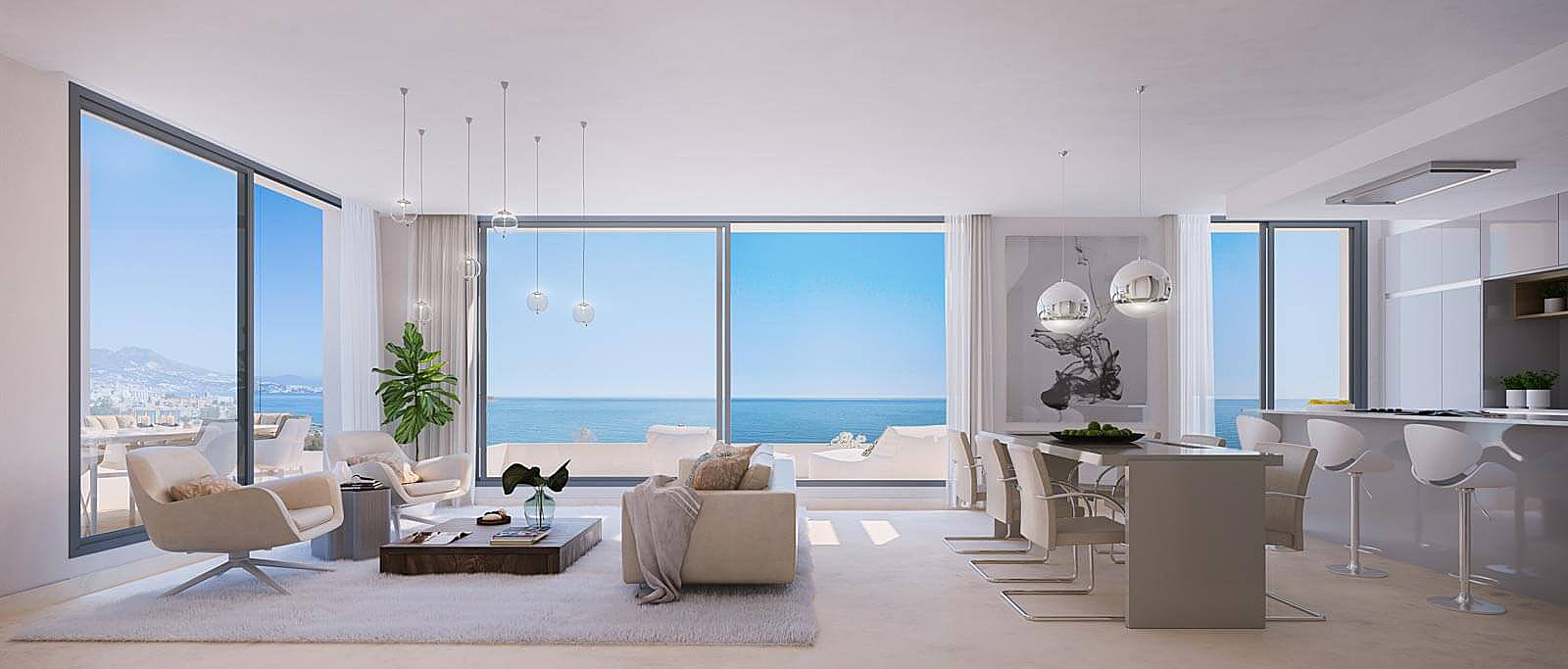 Apartments in Fuengirola R3865864
From €515,000
2
2
70m² +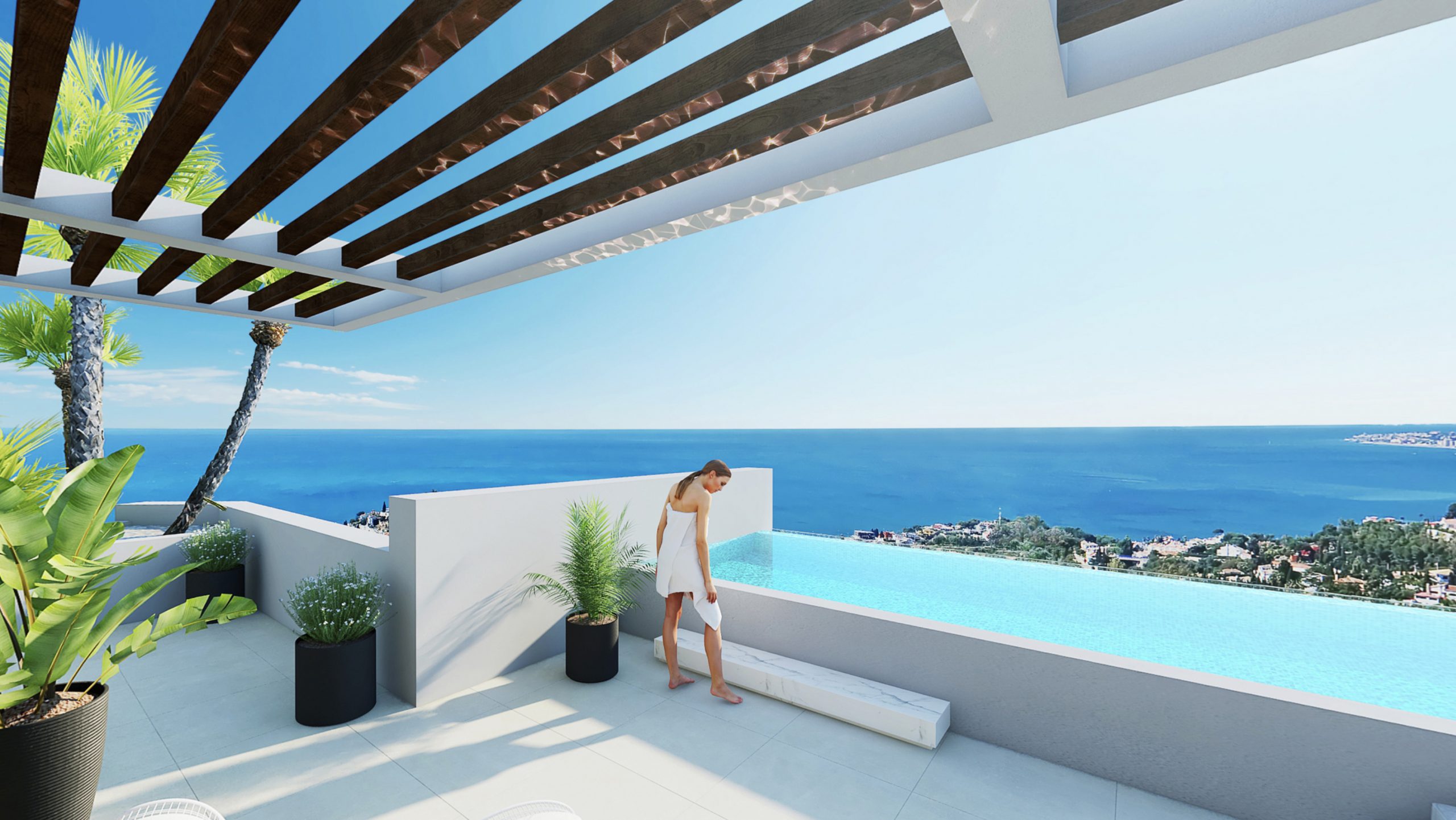 Villas in Benalmadena R3850900
From €1,400,000
4
4
191m² +
Villas in Marbella R3467959
From €6,200,000
5 & 6
5
1071m² +
2090m² +
Apartments in Estepona R3870664
From €479,000
3
2
207m² +
56m² +
Apartments in Sotogrande R3467524
From €620,000
2, 3 & 4
2, 3 & 4
133m² +
Apartments in Estepona R4025068
From €493,000
3
2
151m² +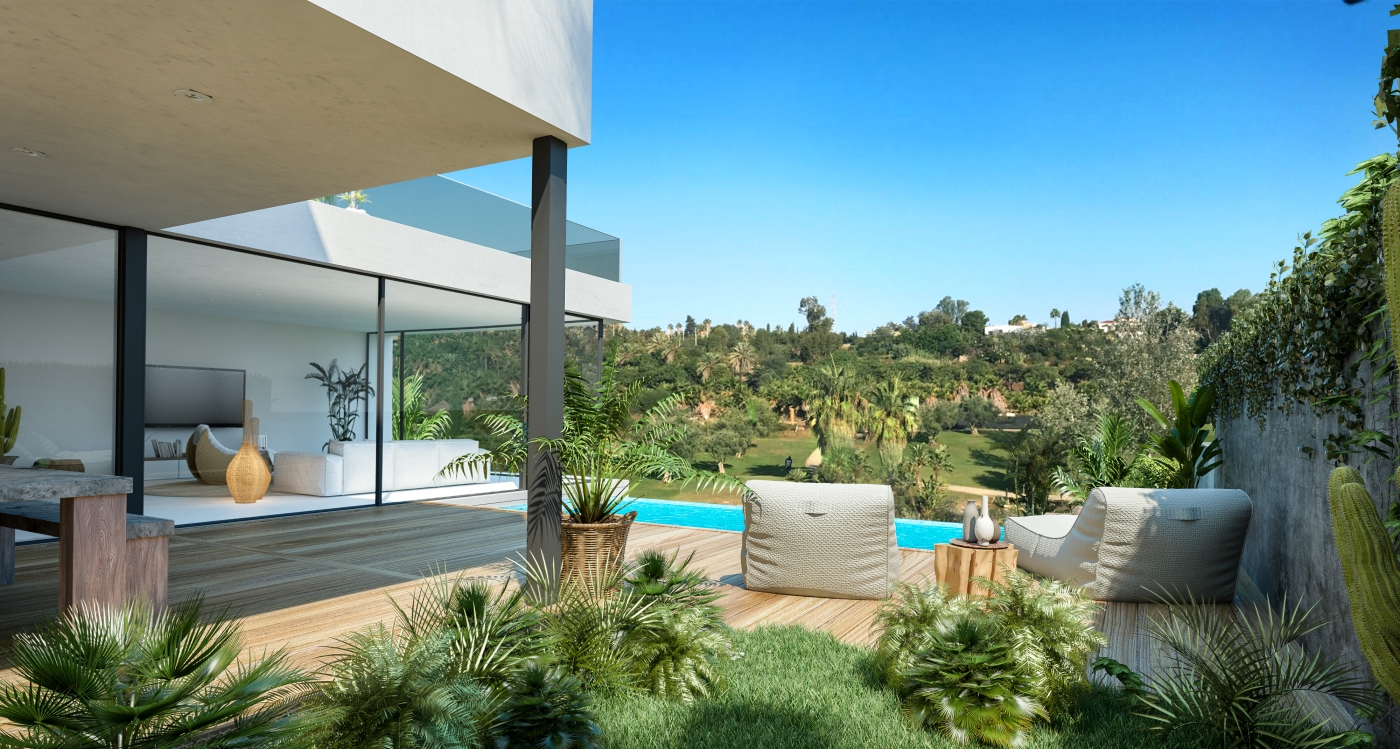 Villas in Estepona MV3660349
From €1,375,000
4
5
369m² +
472m² +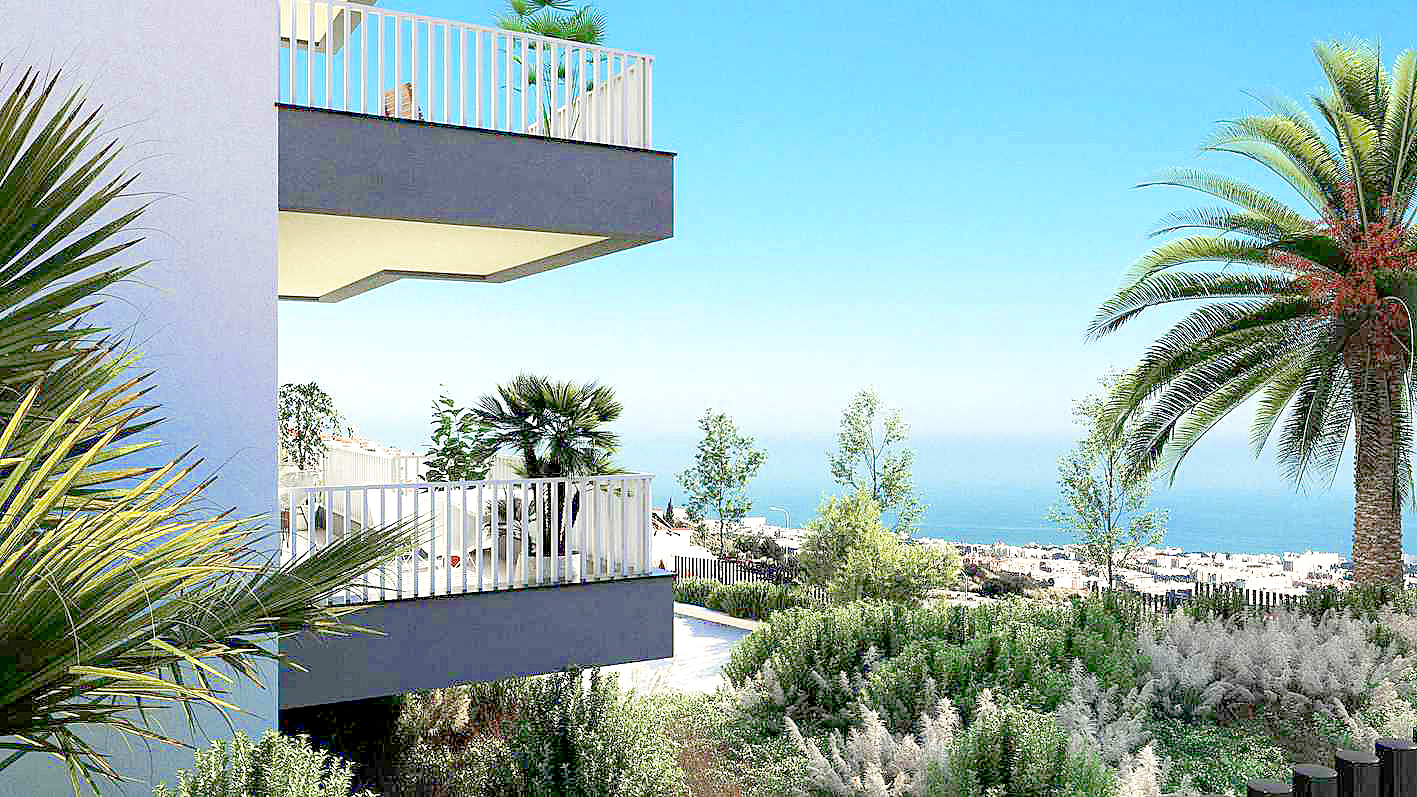 Apartments in Benalmadena
From €282,500
2 & 3
2
83m² +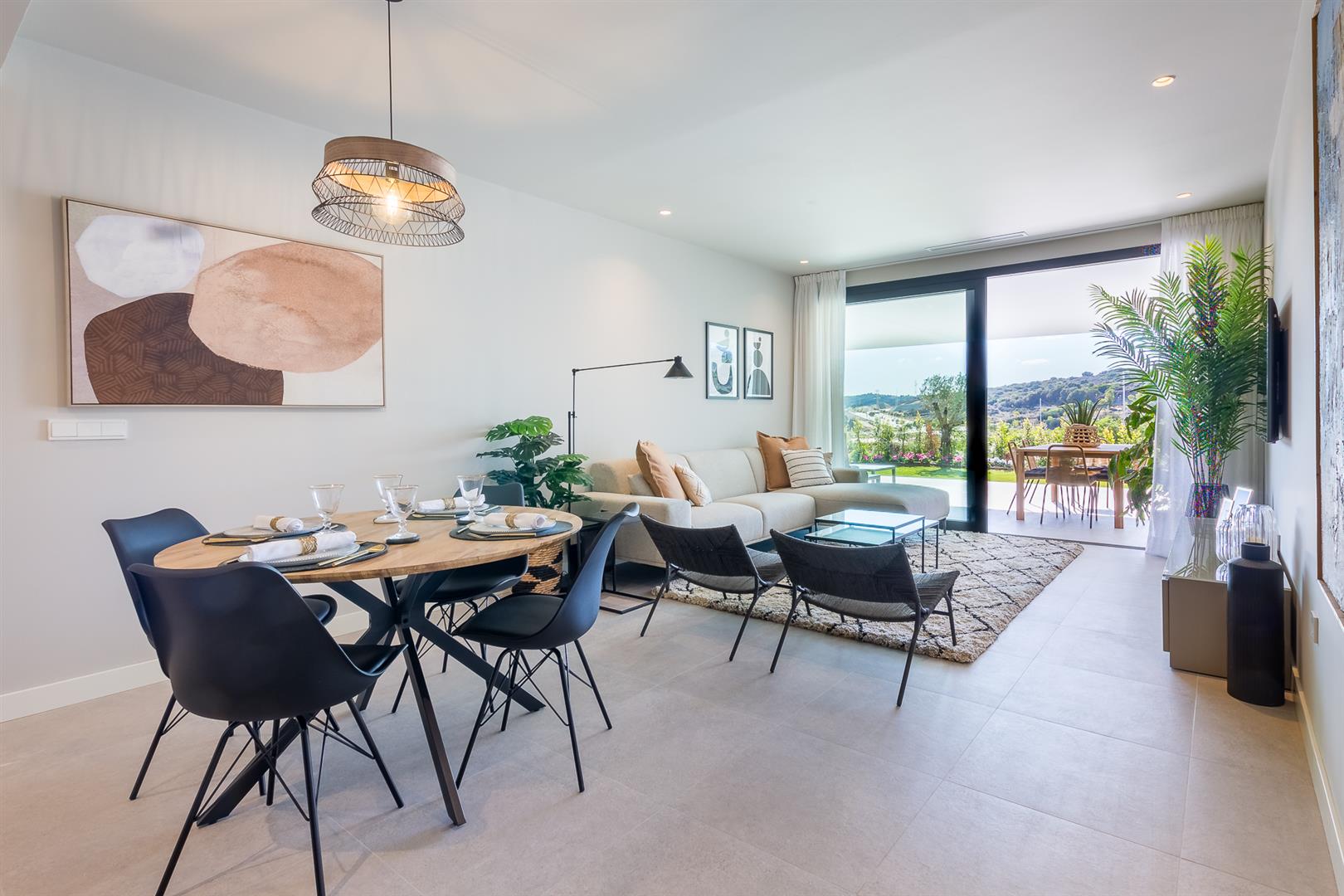 Apartments in Estepona
From €325,000
2, 3 & 4
2 & 3
81m² +
19m² +
Semi-Detached Houses in Marbella R3430813
From €1,770,000
4
3
434m² +
221m² +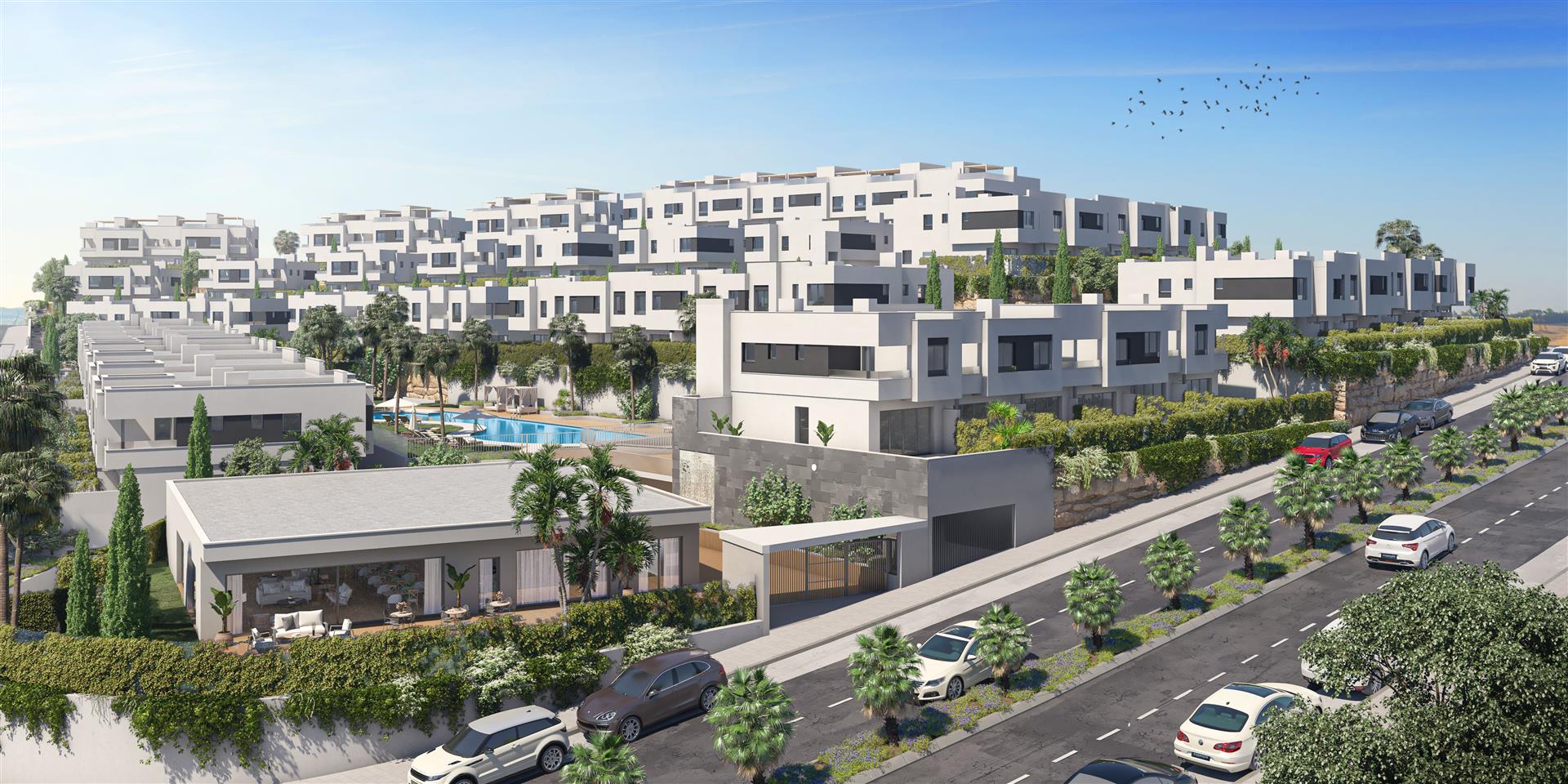 Townhouses in La Cala
From €429,000
3 & 4
3
220m² +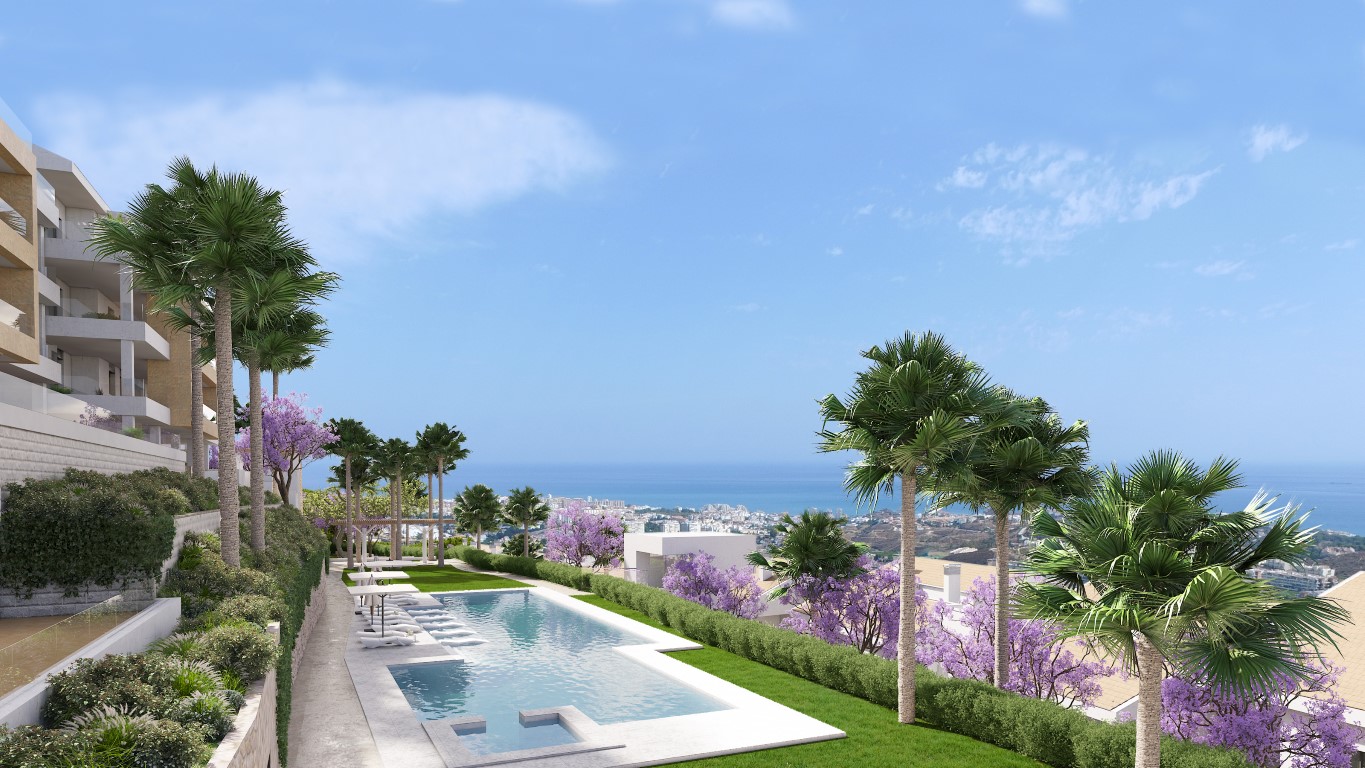 Apartments in Benalmadena MA2896987
From €549,000
2 & 3
2
89m² +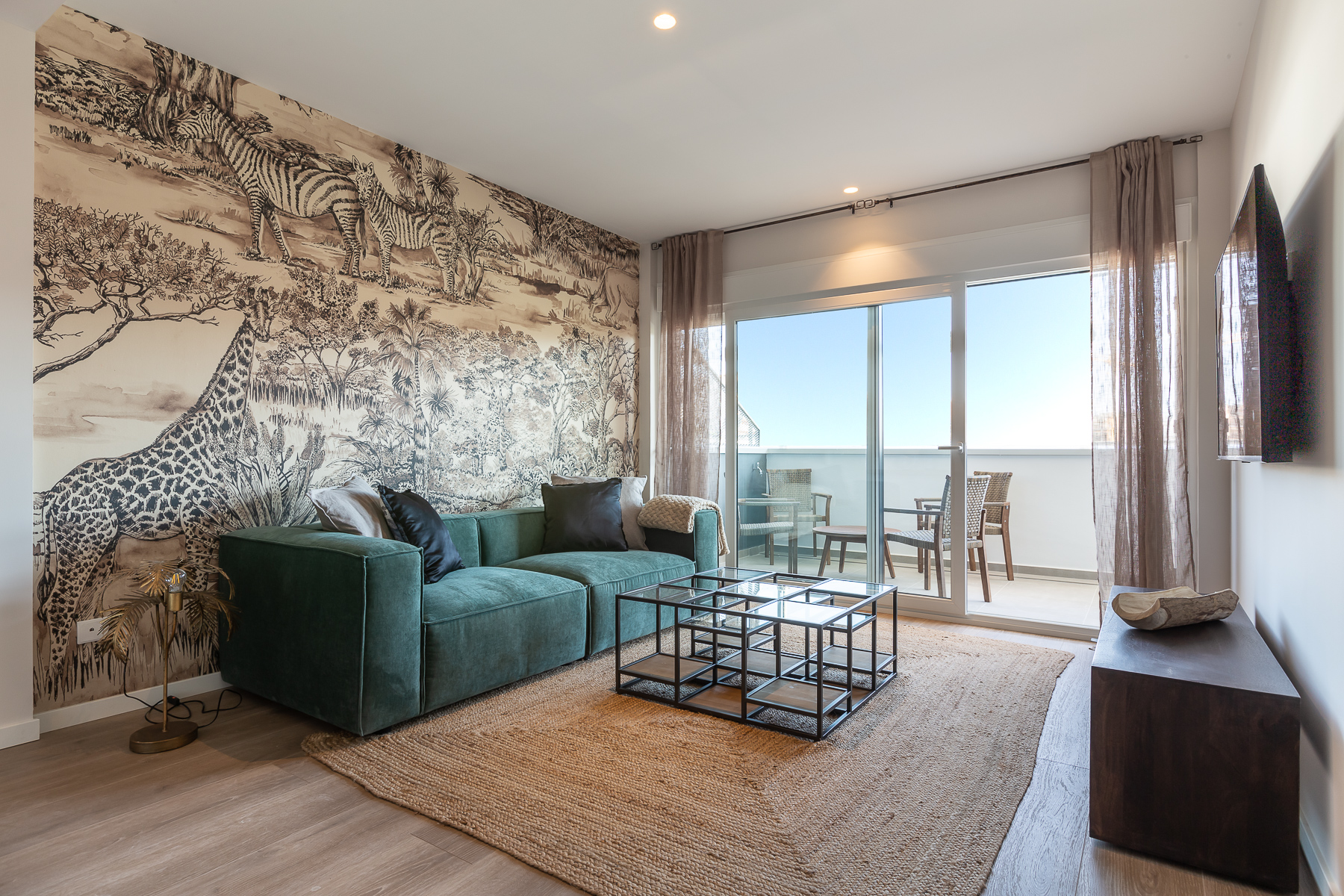 Apartments in Estepona MA7282120
From €270,000
1, 2, 3 & 4
1, 2 & 3
63m² +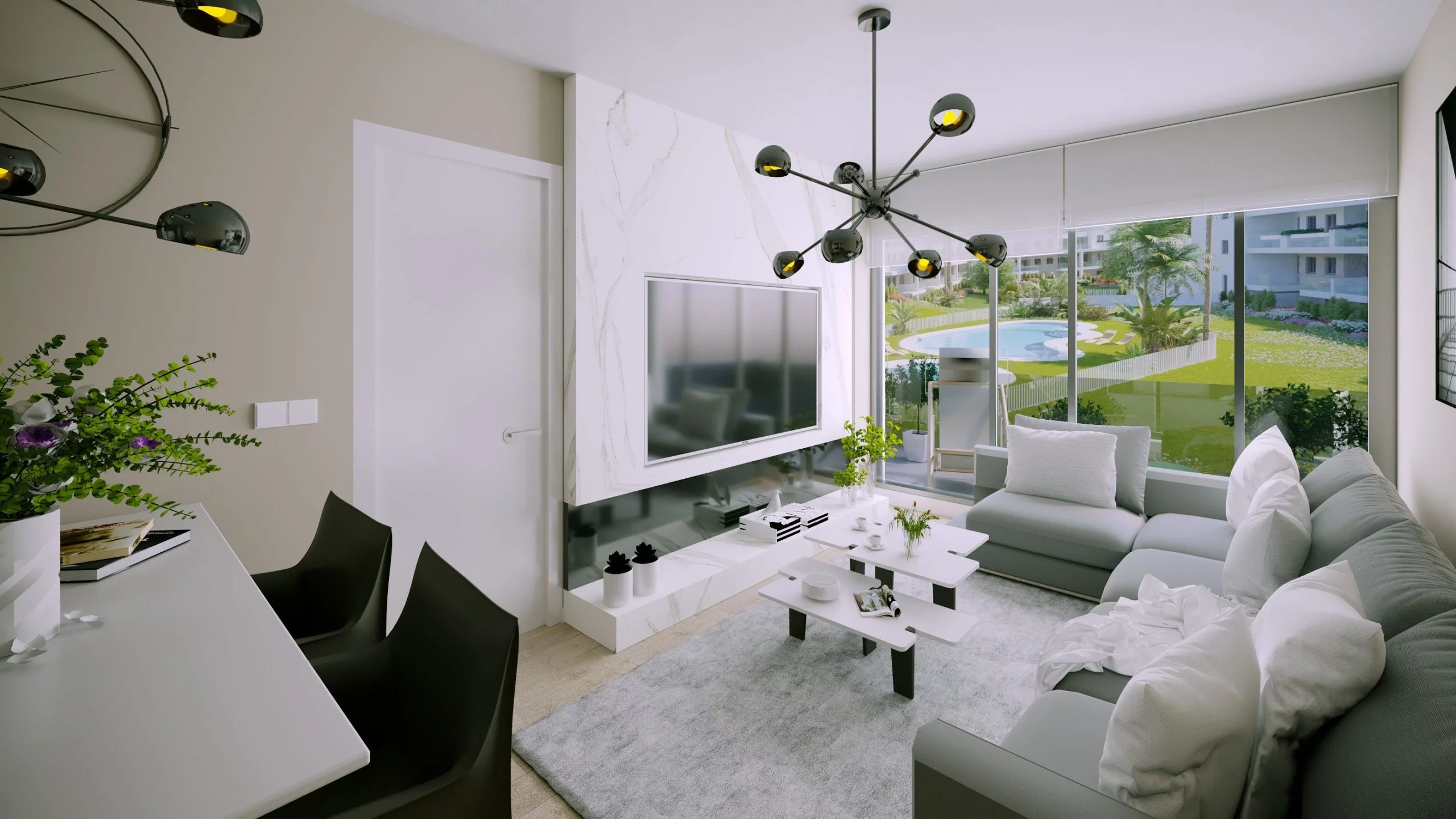 Apartments in Fuengirola
From €155,000
2
2
90m² +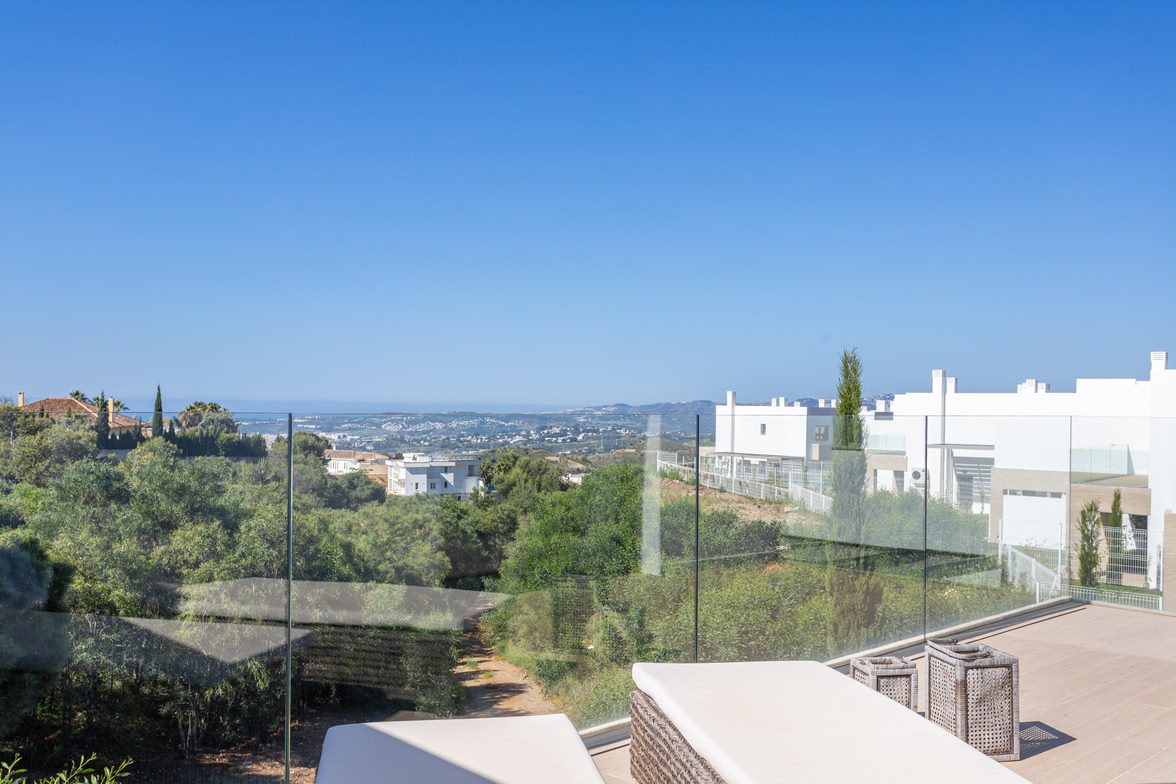 Townhouses in Mijas MV7251453
From €655,000
3
3
136m² +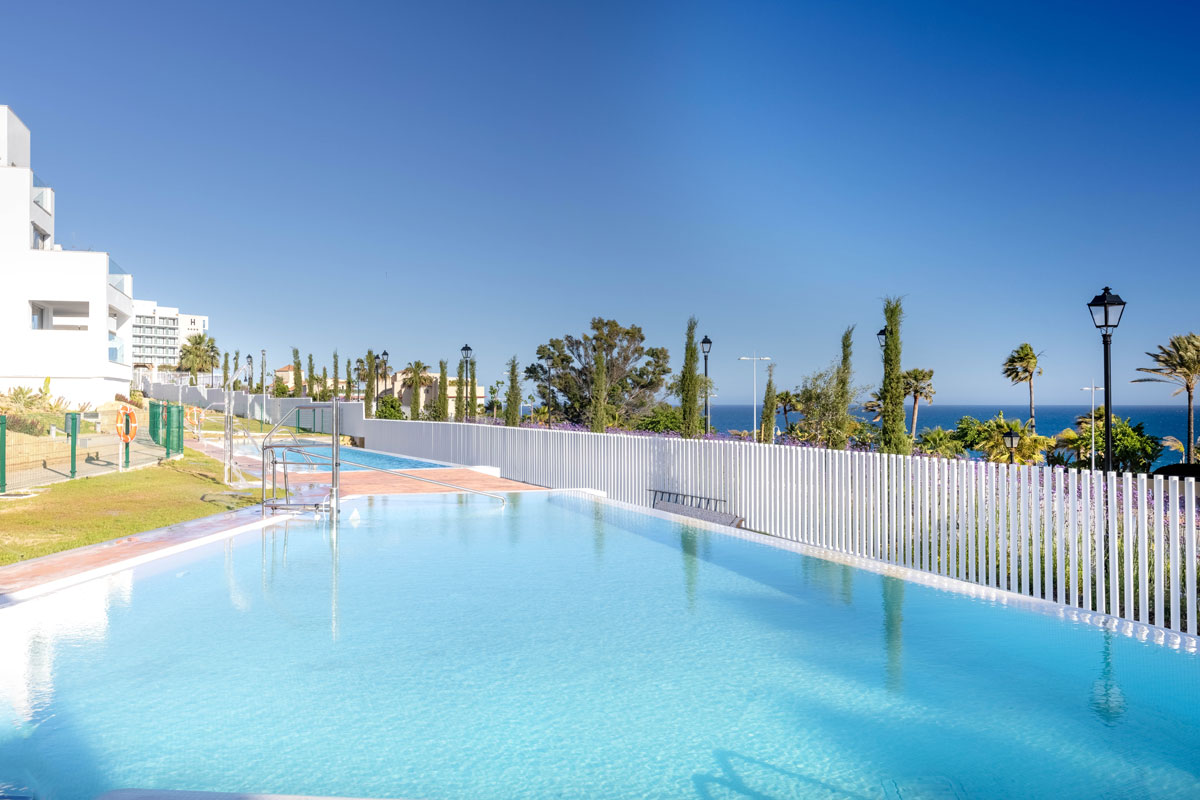 Apartments in Benalmadena MA7214032
From €843,000
2 & 3
2
157m² +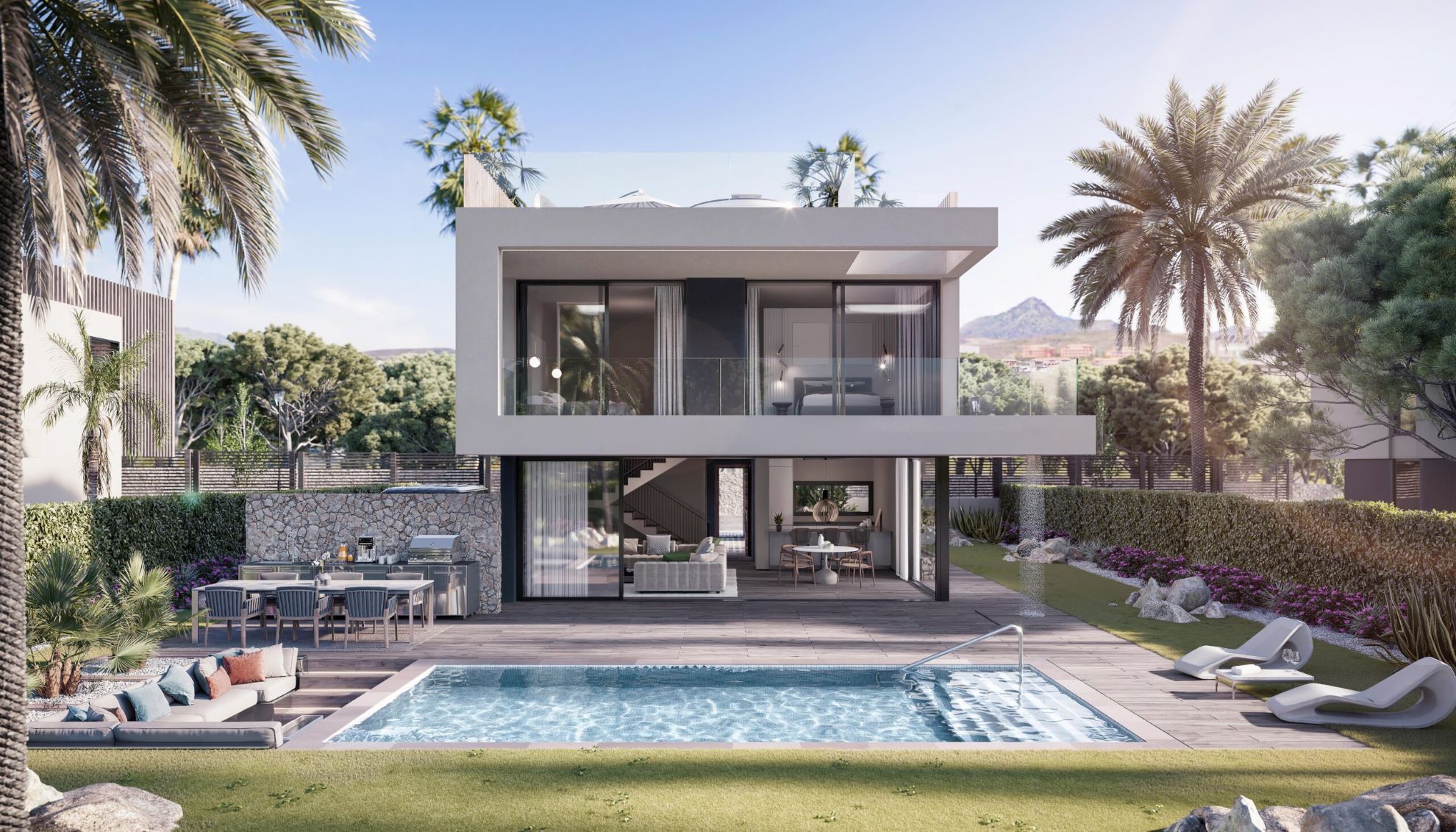 Villas in Estepona R4104820
From €990,000
3 & 4
2 & 3
165m² +
400m² +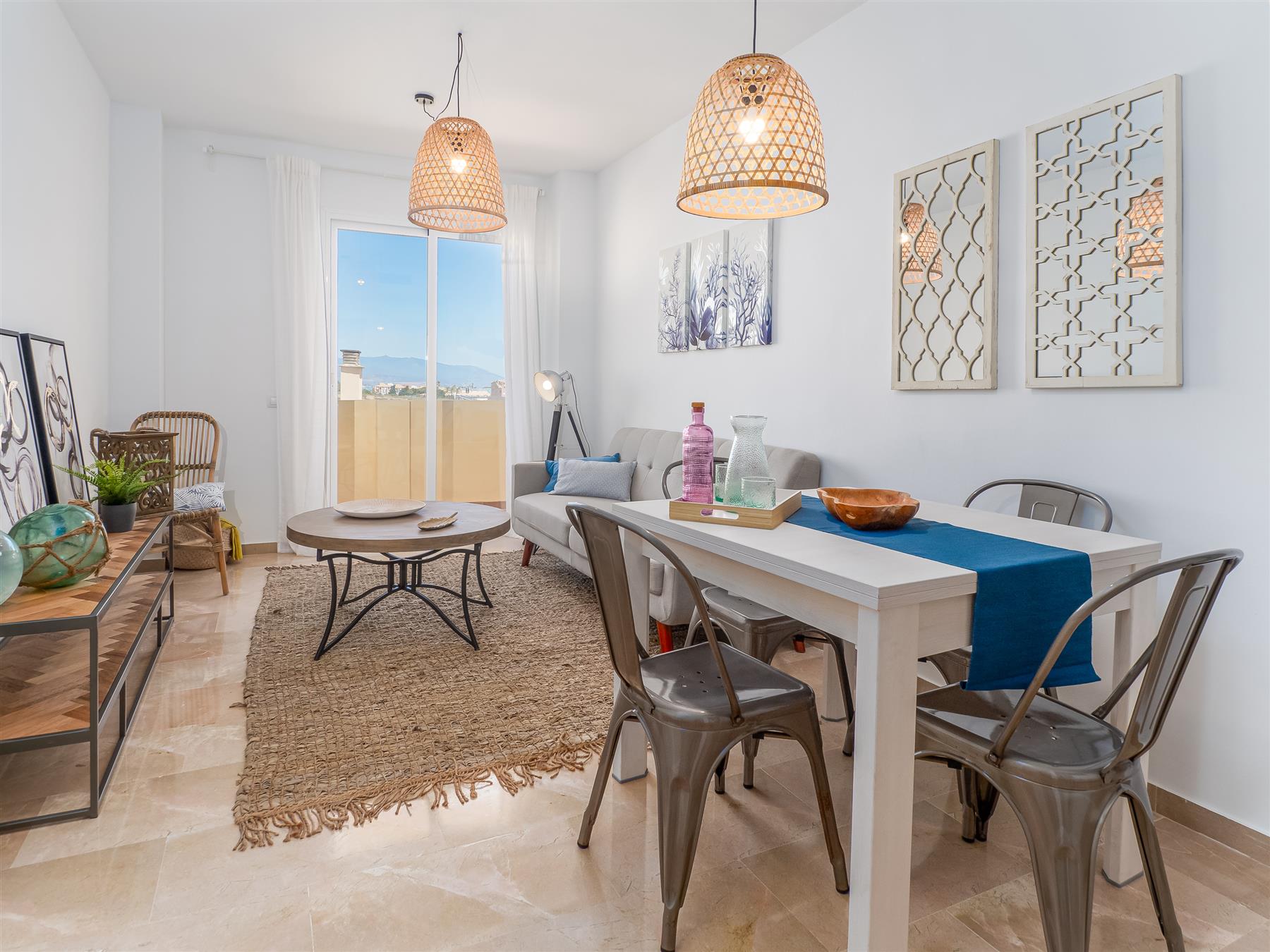 Apartments in Manilva MA7672599
From €137,000
2
2
65m² +
Villas in Mijas R3546061
From €845,000
3 & 4
4
158m² +
100m² +
Apartments in Mijas R3649799
From €254,000
1, 2, 3 & 4
1 & 2
77m² +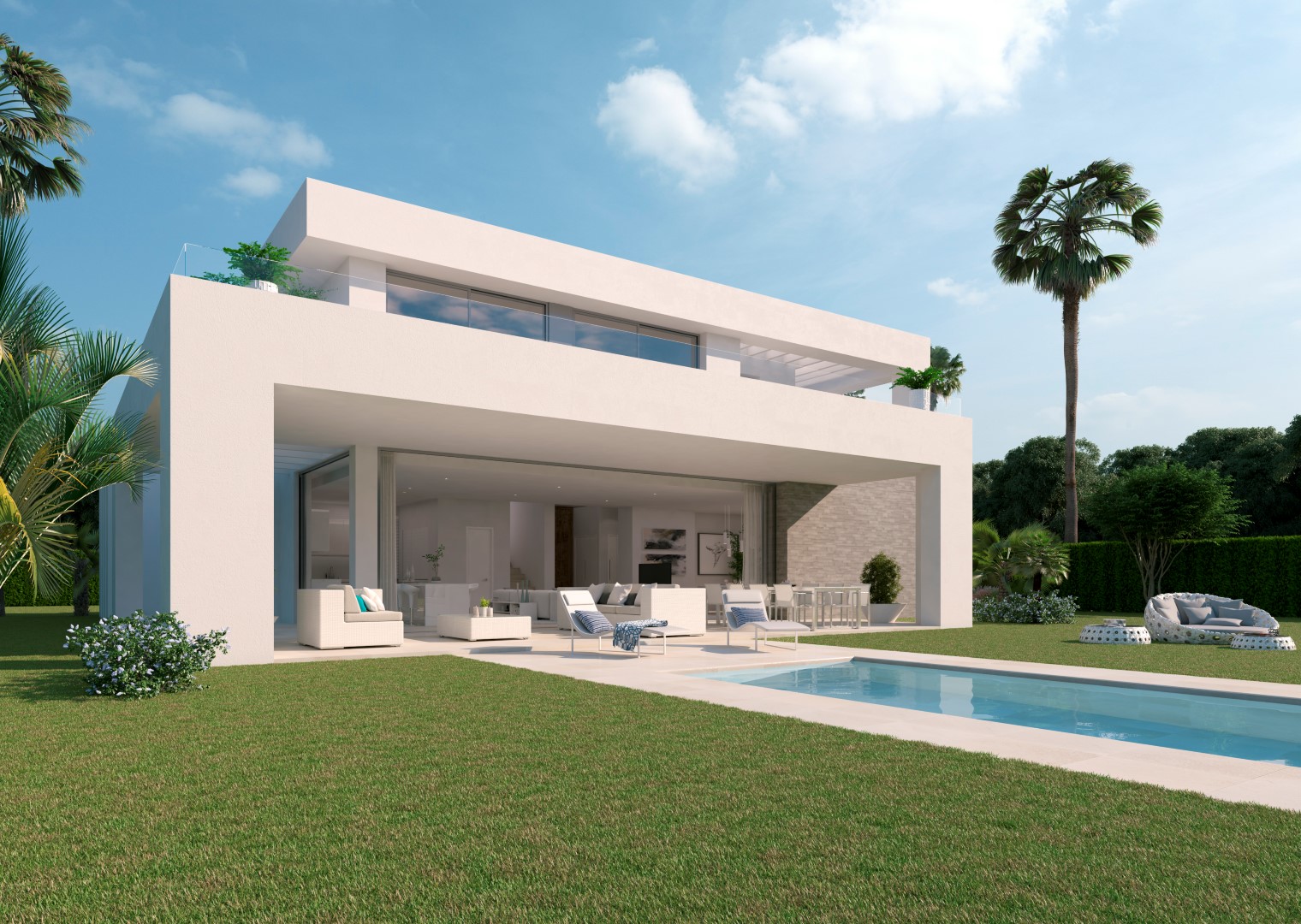 Villas in La Cala MV5830167
From €1,050,000
3, 4, 5 & 6
3, 4 & 5
218m² +
1358m² +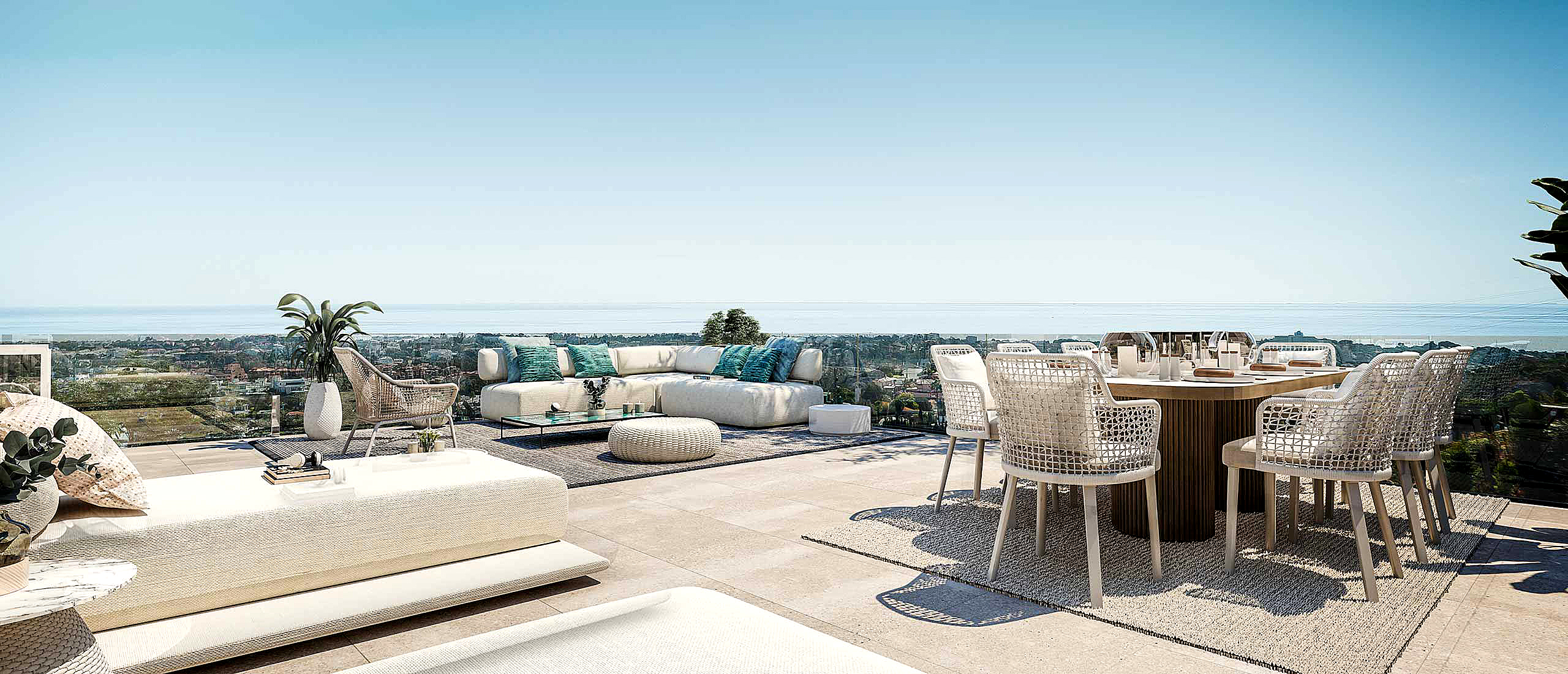 Villas in Benahavís
From €1,690,000
3 & 4
3 & 4
315m² +
630m² +
Villas in Marbella
From €2,235,000
4
5
451m² +
1135m² +
Villas in Benahavís R3472051
From €2,300,000
5
5
532m² +
1246m² +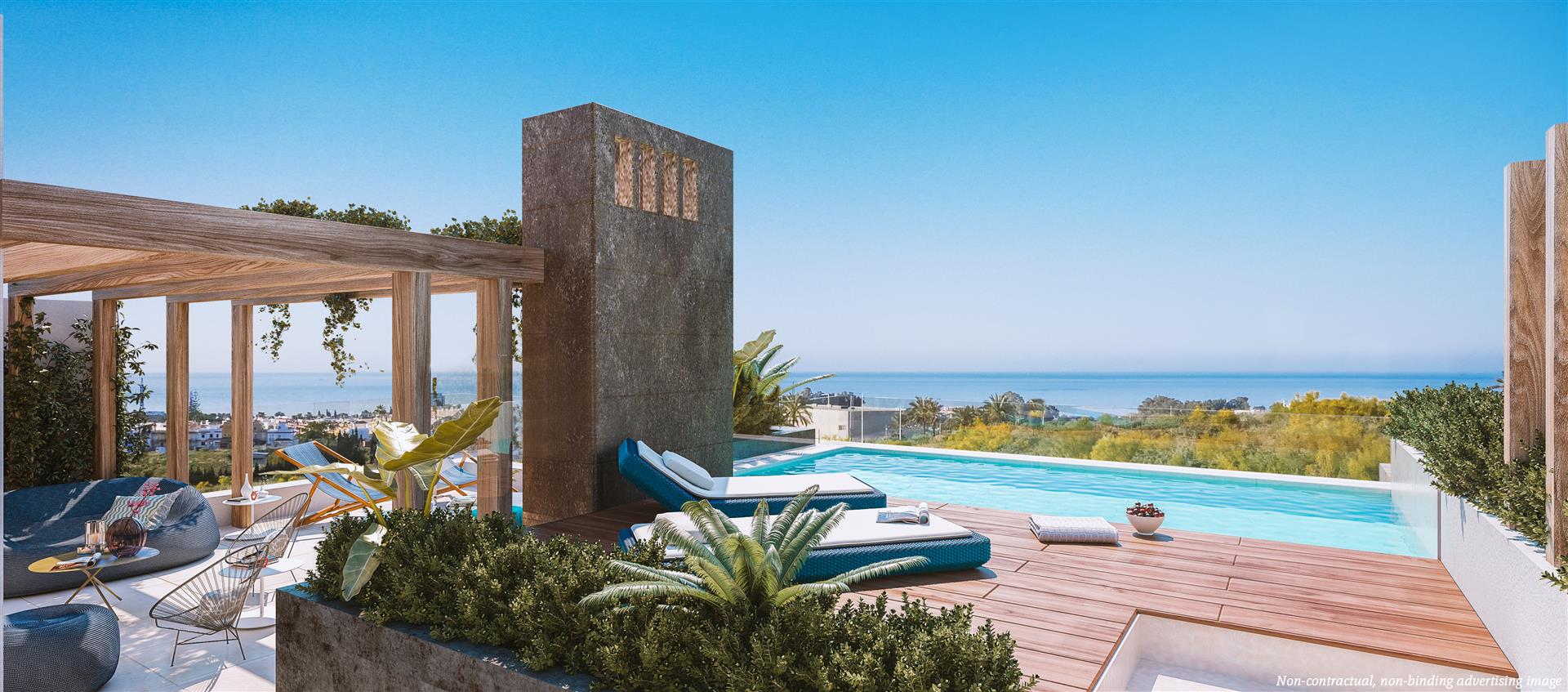 Townhouses in Marbella
From €1,675,000
4 & 5
5
281m² +
21m² +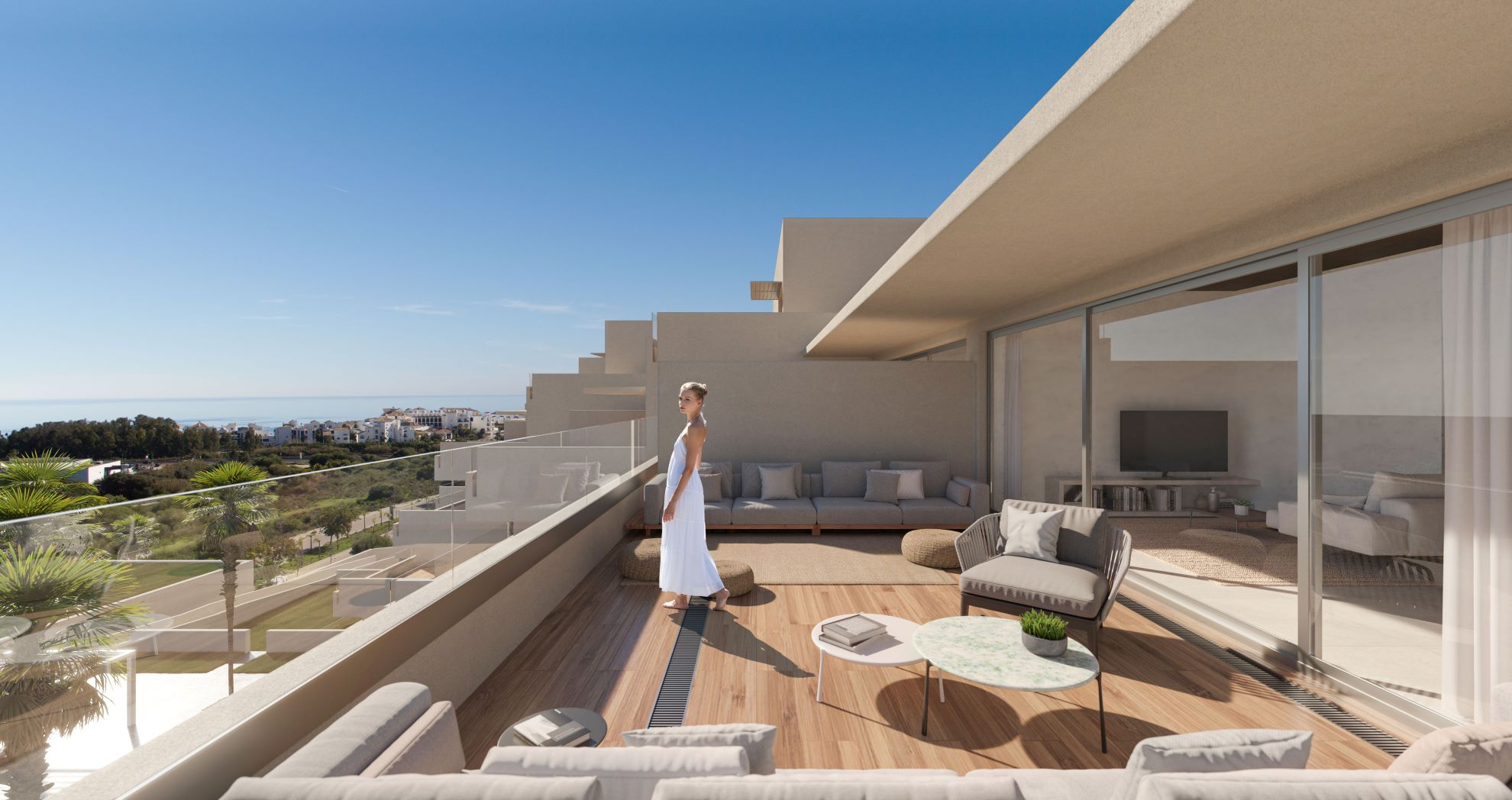 Apartments in Estepona
From €334,000
2
2
93m² +
Apartments in Estepona MA5266314
From €355,000
2 & 3
2 & 3
95m² +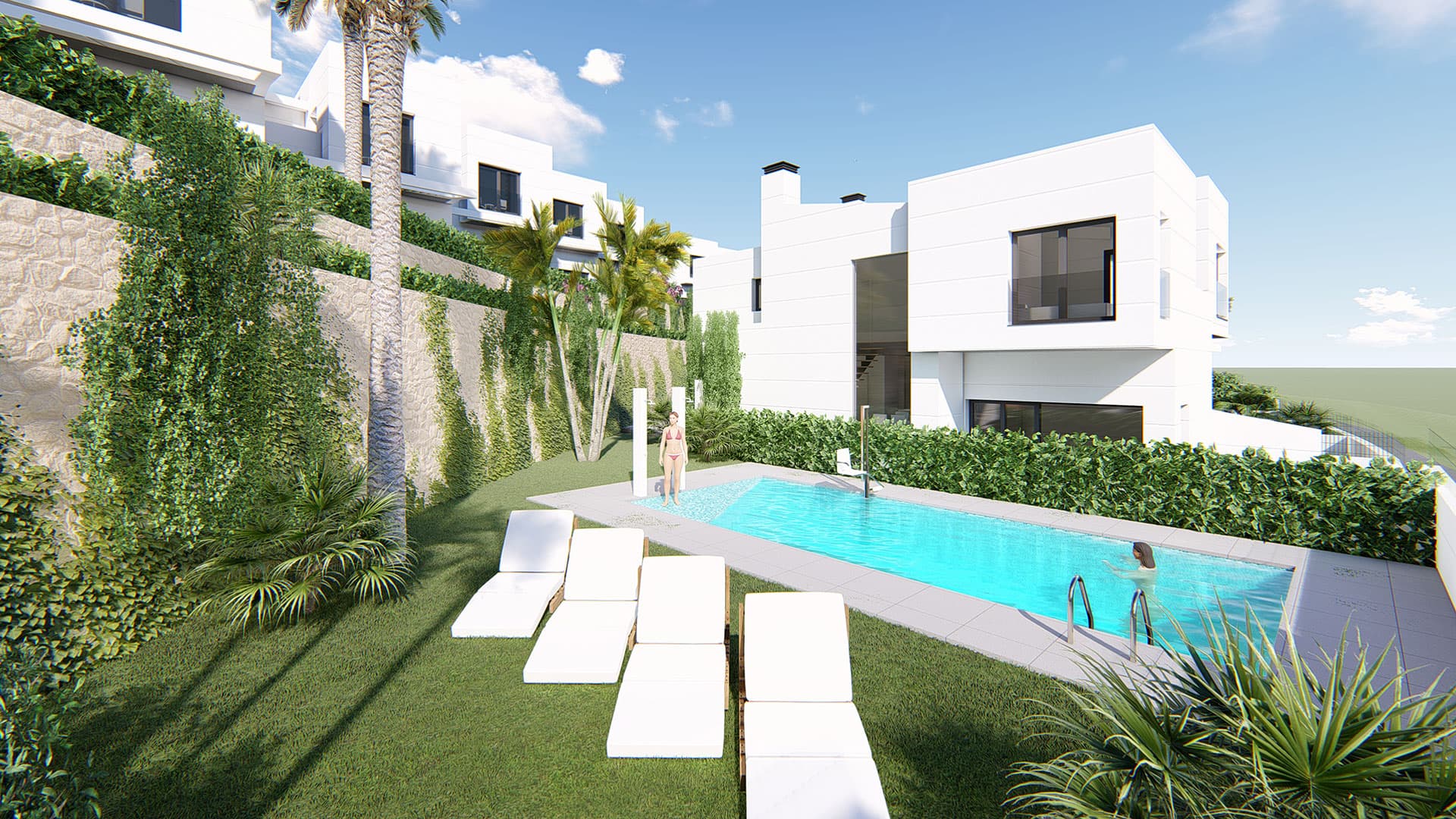 Townhouses in Marbella R3810427
From €414,200
3 & 4
2
123m² +
14m² +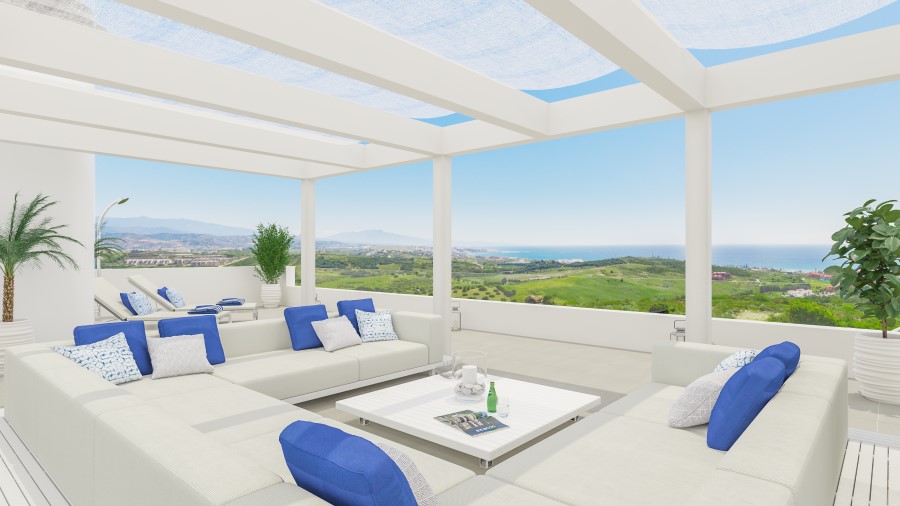 Apartments in Casares MA8244047
From €655,000
3
3
152m² +
Townhouses in Sotogrande R3413296
From €509,000
3 & 4
2, 3 & 4
175m² +
93m² +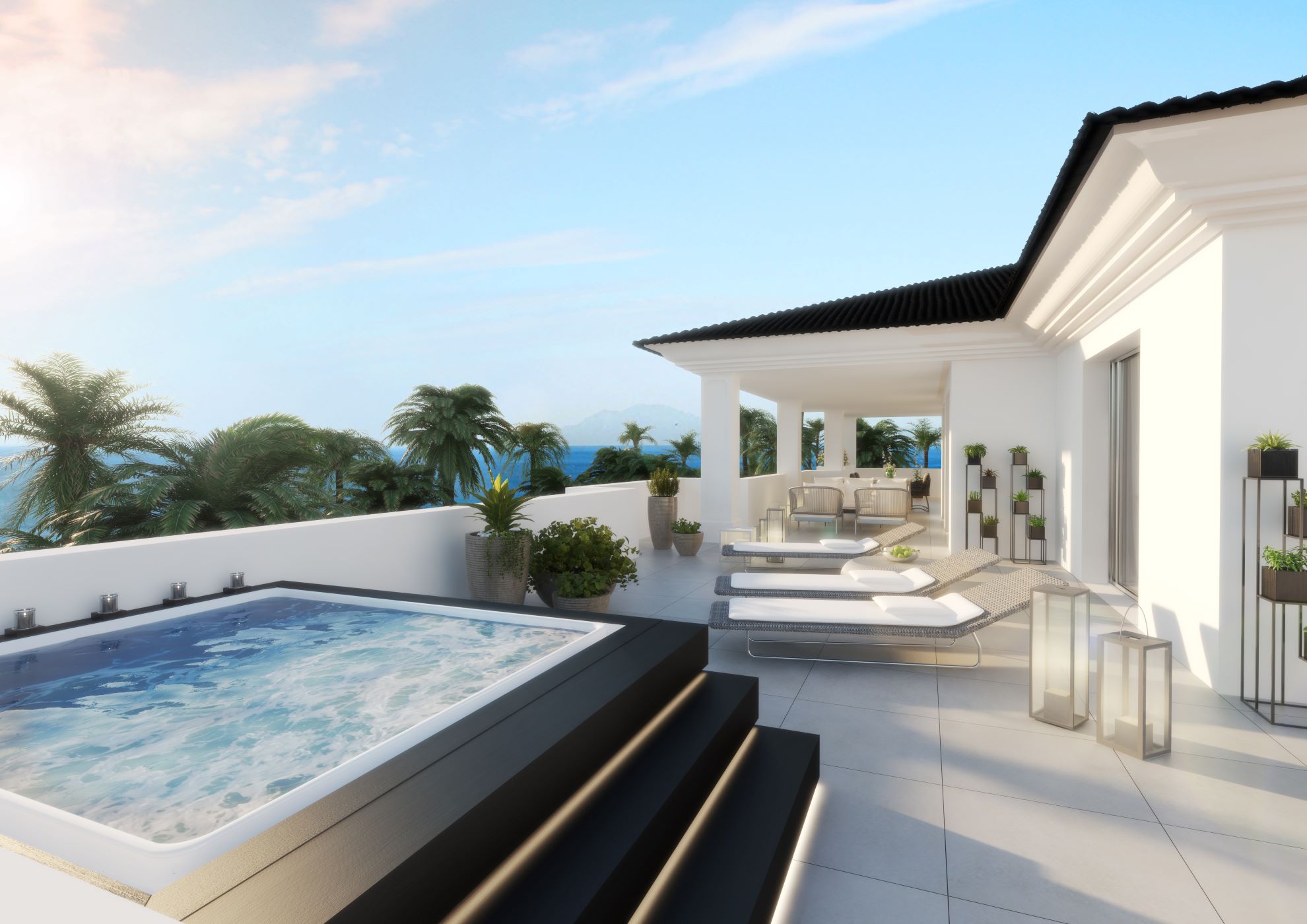 Apartments in Estepona
From €583,900
2, 3 & 4
2 & 3
122m² +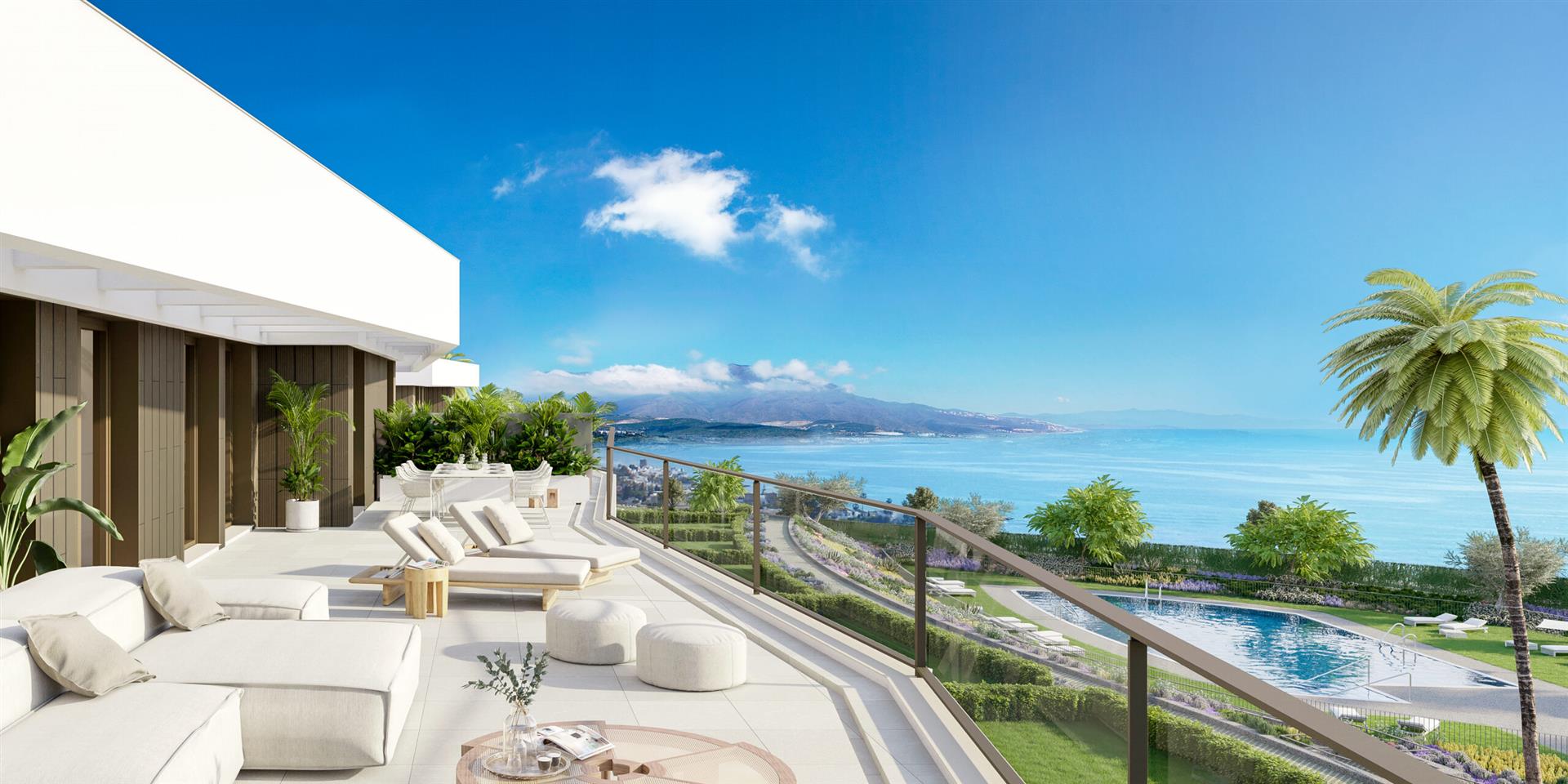 Apartments in Casares Playa MCO7016314
From €325,000
2 & 3
2
104m² +
207m² +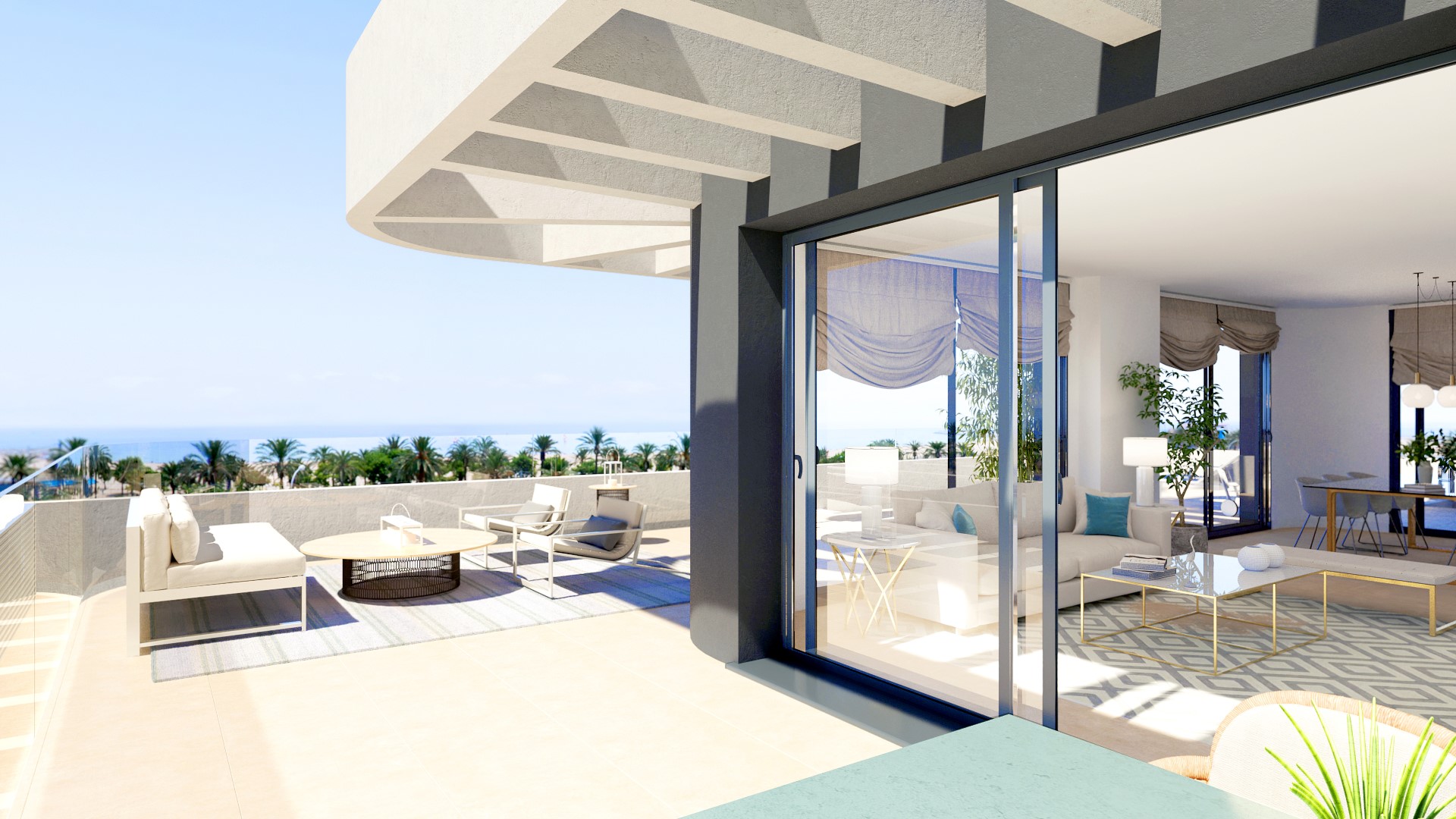 Apartments in Torremolinos MA9953376
From €683,500
2, 3 & 4
2 & 3
97m² +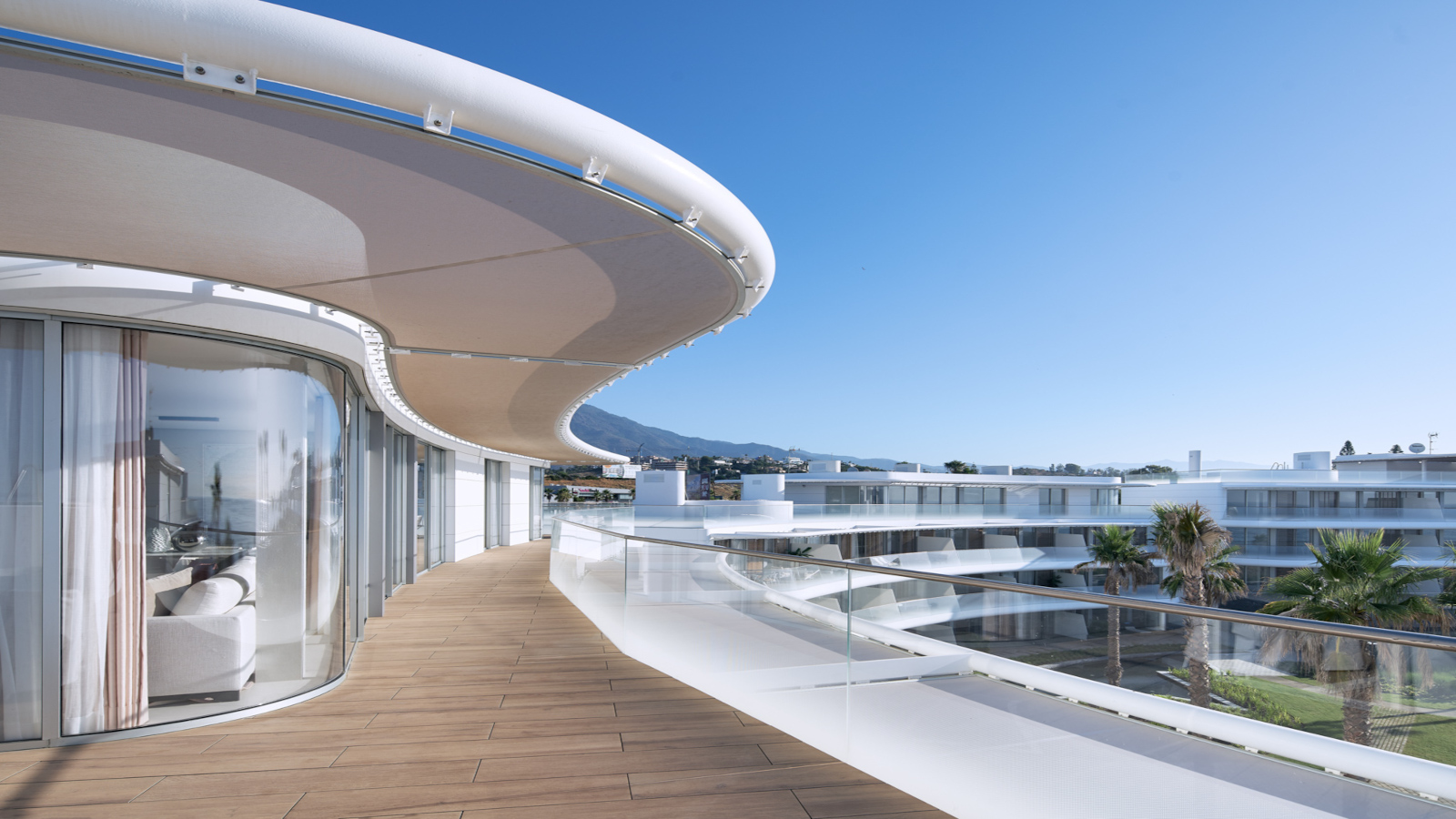 Apartments in Estepona MA7060426
From €1,247,000
3 & 4
2, 3, 4 & 5
134m² +
259m² +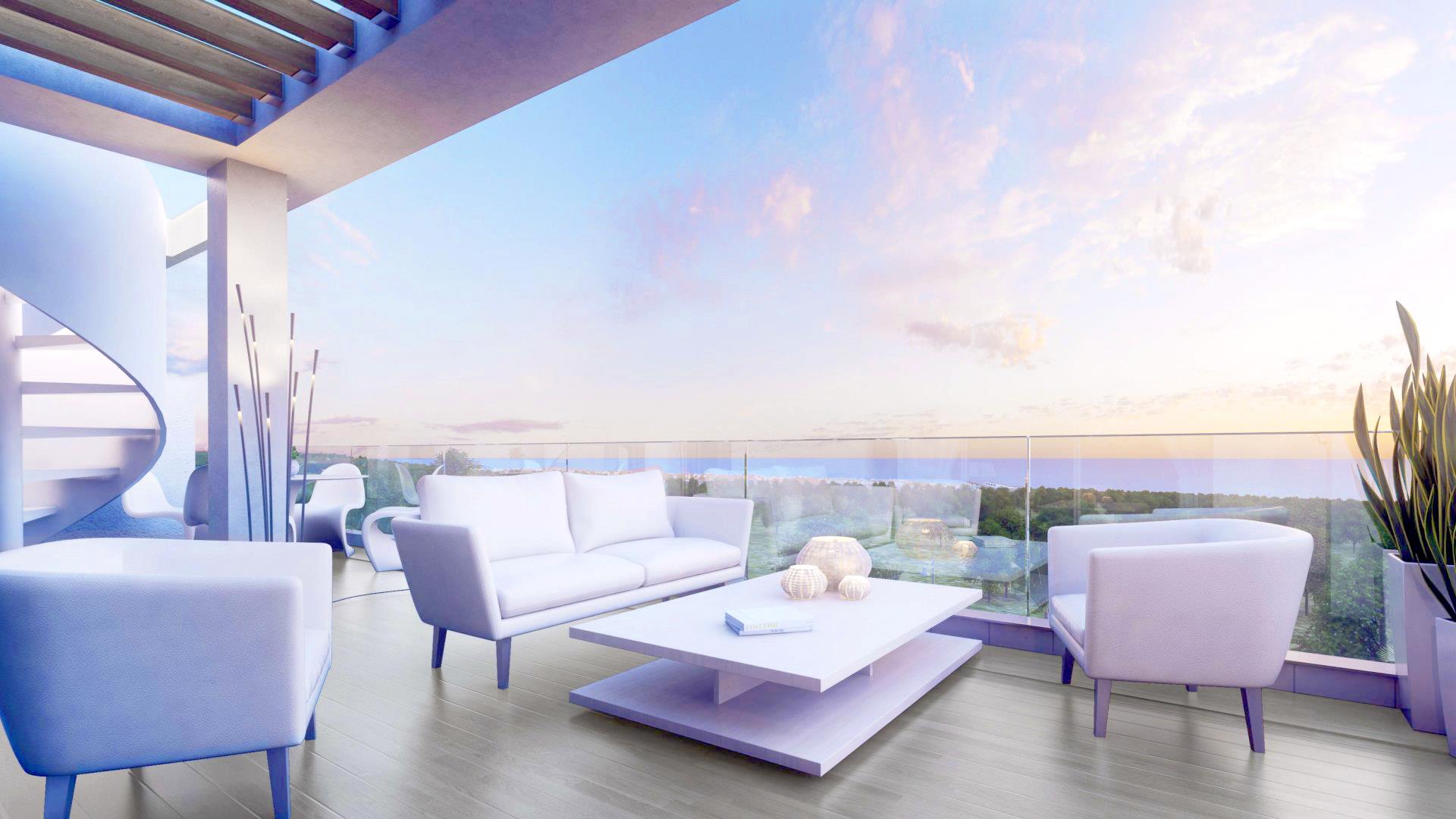 Townhouses in Estepona R3284011
From €378,000
2 & 4
2 & 4
130m² +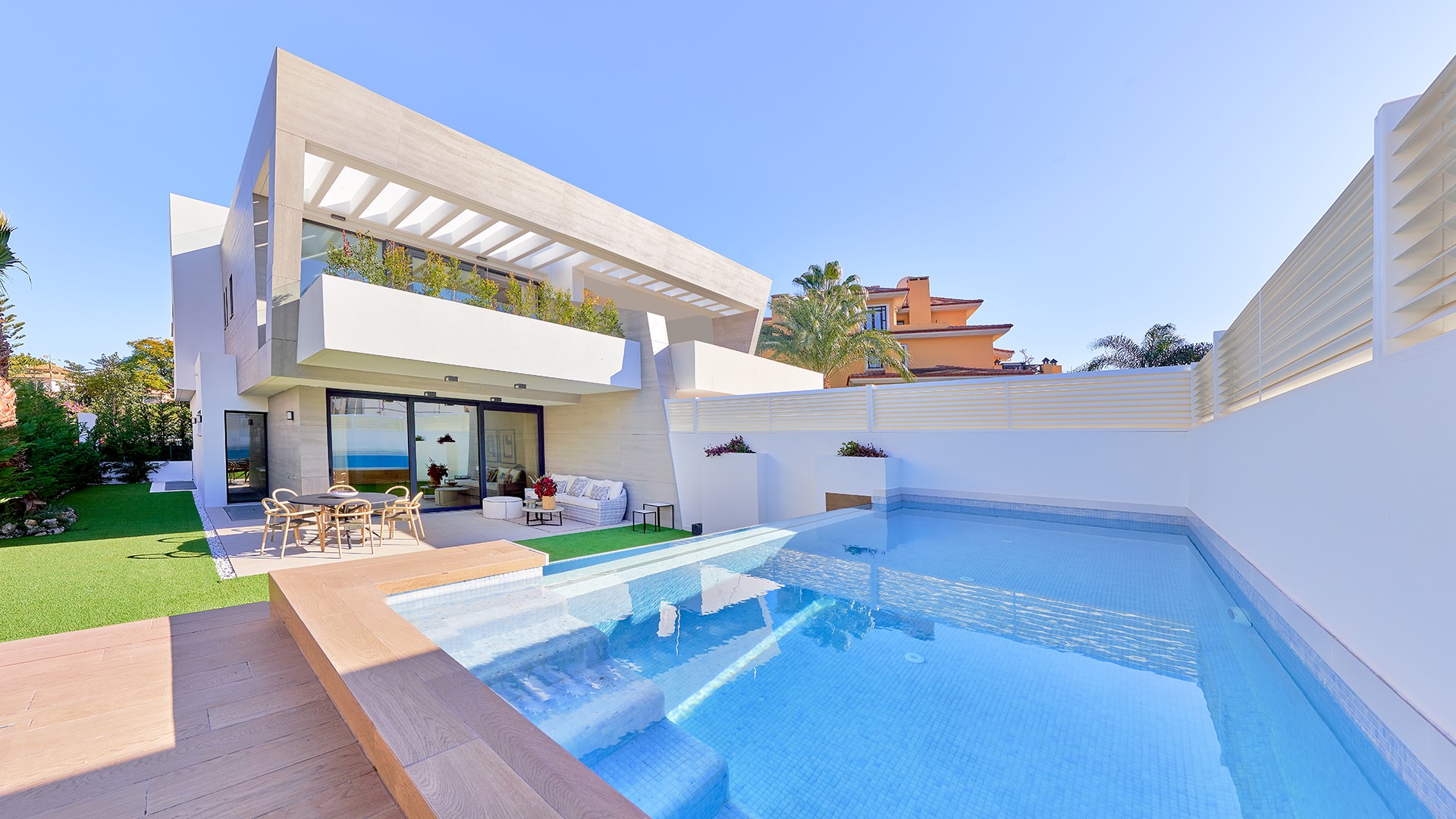 Semi-Detached Houses in Marbella MC4943730
From €1,915,000
3 & 4
2, 4 & 5
298m² +
68m² +
Apartments in Casares MA7122380
From €256,500
2
2
135m² +

Apartments in Marbella
From €280,600
2 & 3
2
105m² +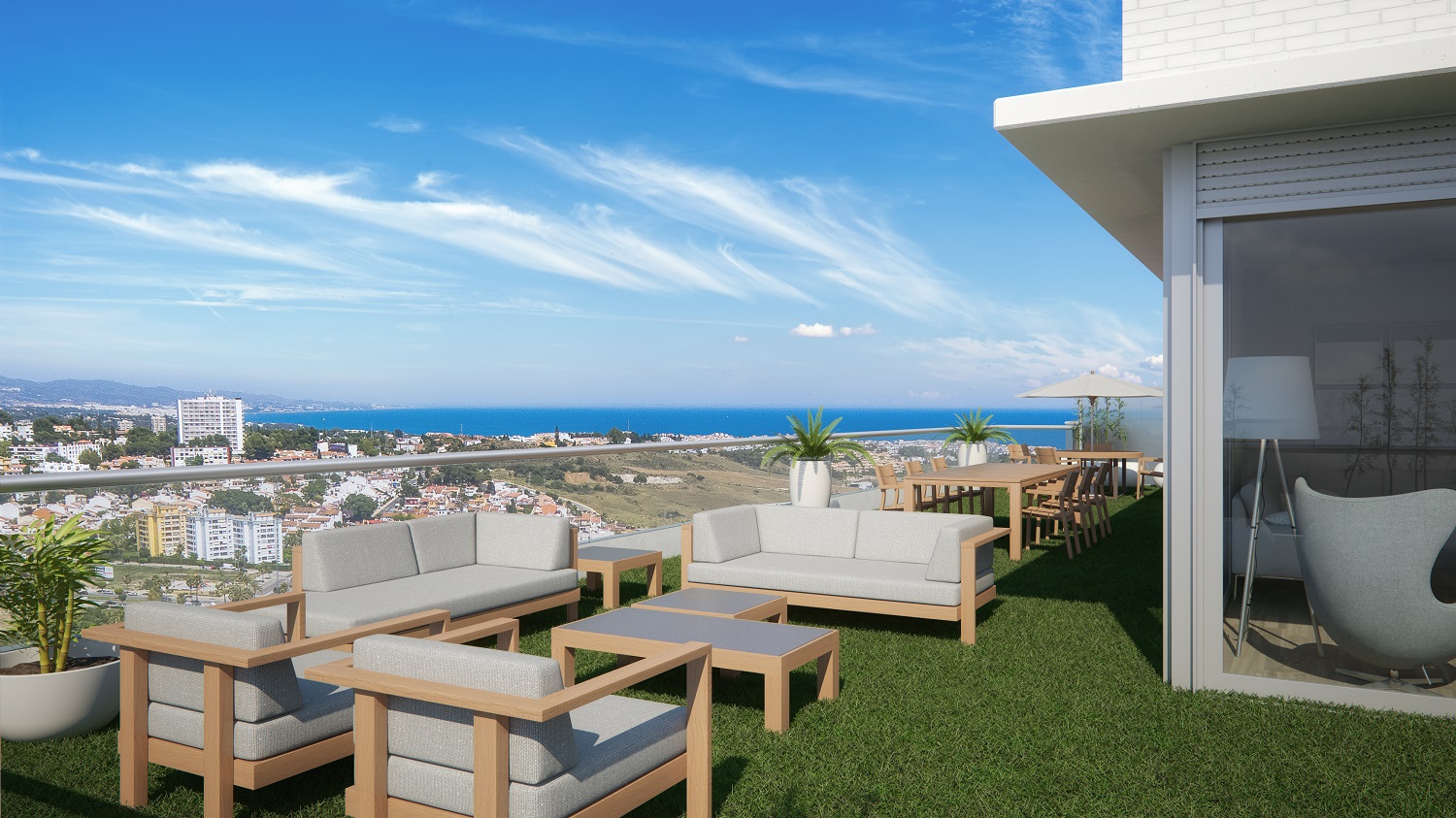 Apartments in Marbella MA6657812
From €325,000
2, 3 & 4
2
101m² +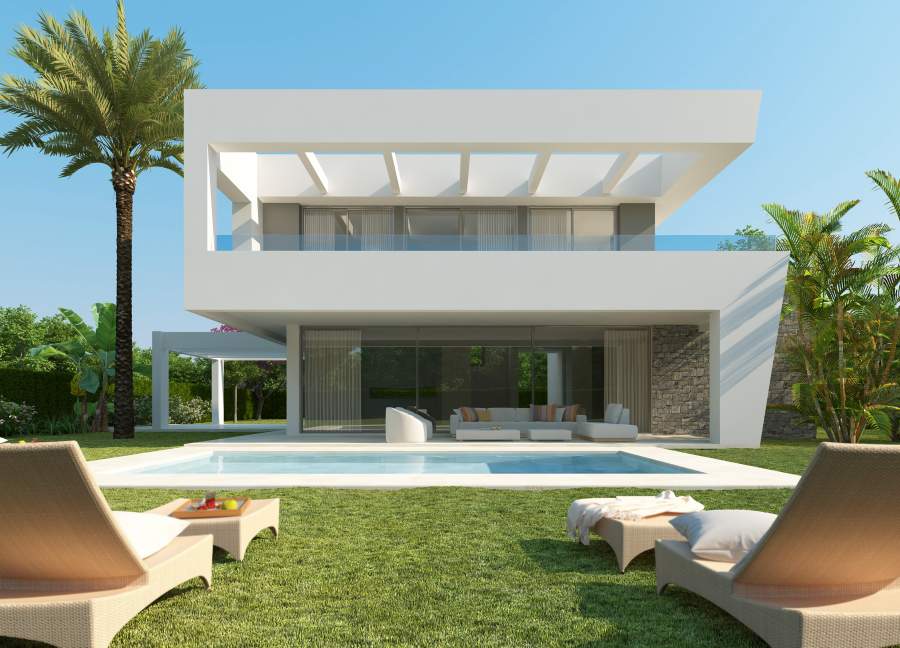 Villas in Marbella MV1806096
From €2,200,000
4
3
199m² +
645m² +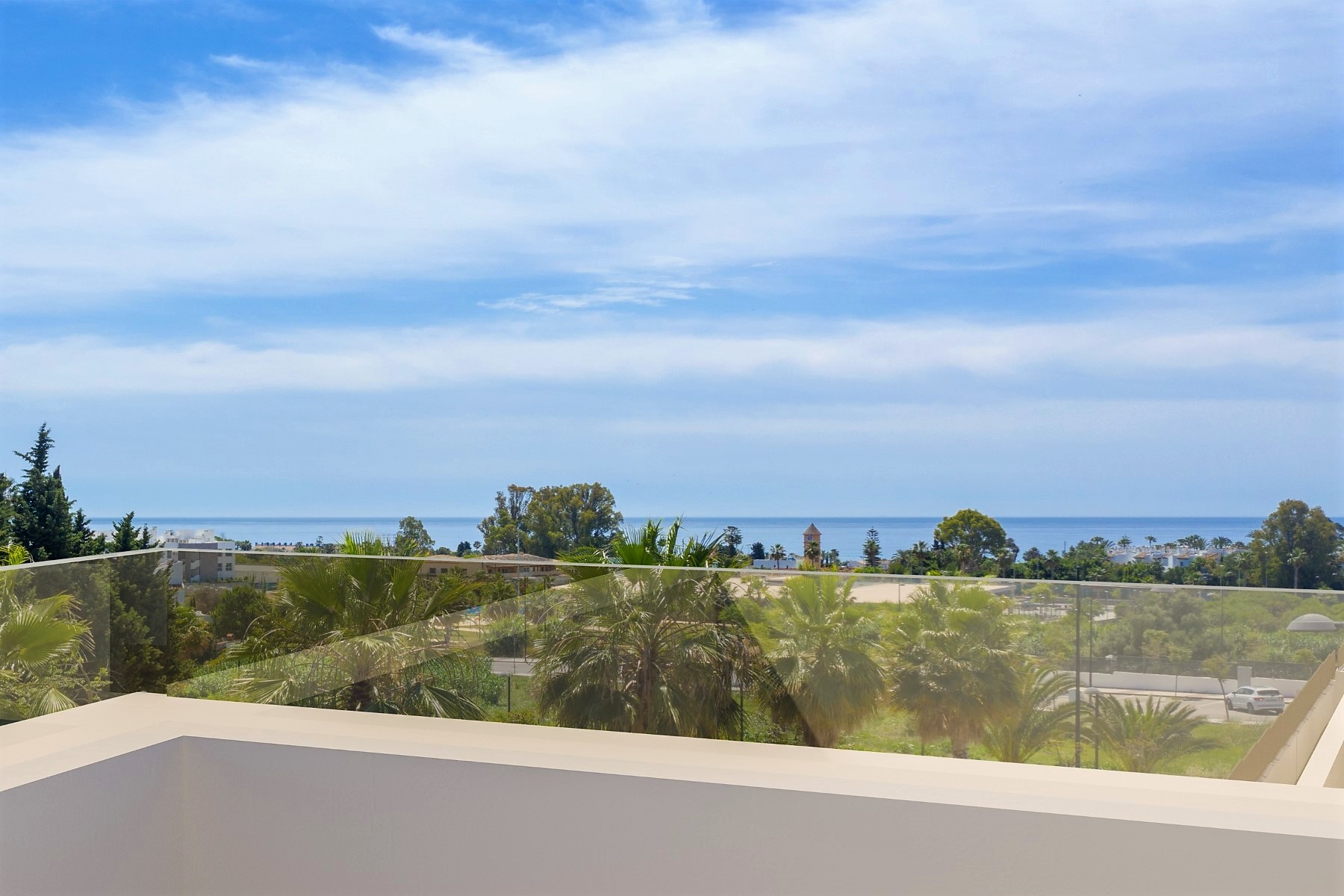 Townhouses in Estepona R3830926
From €697,000
3
3
260m² +
Villas in Mijas R3392014
From €780,000
3
4
286m² +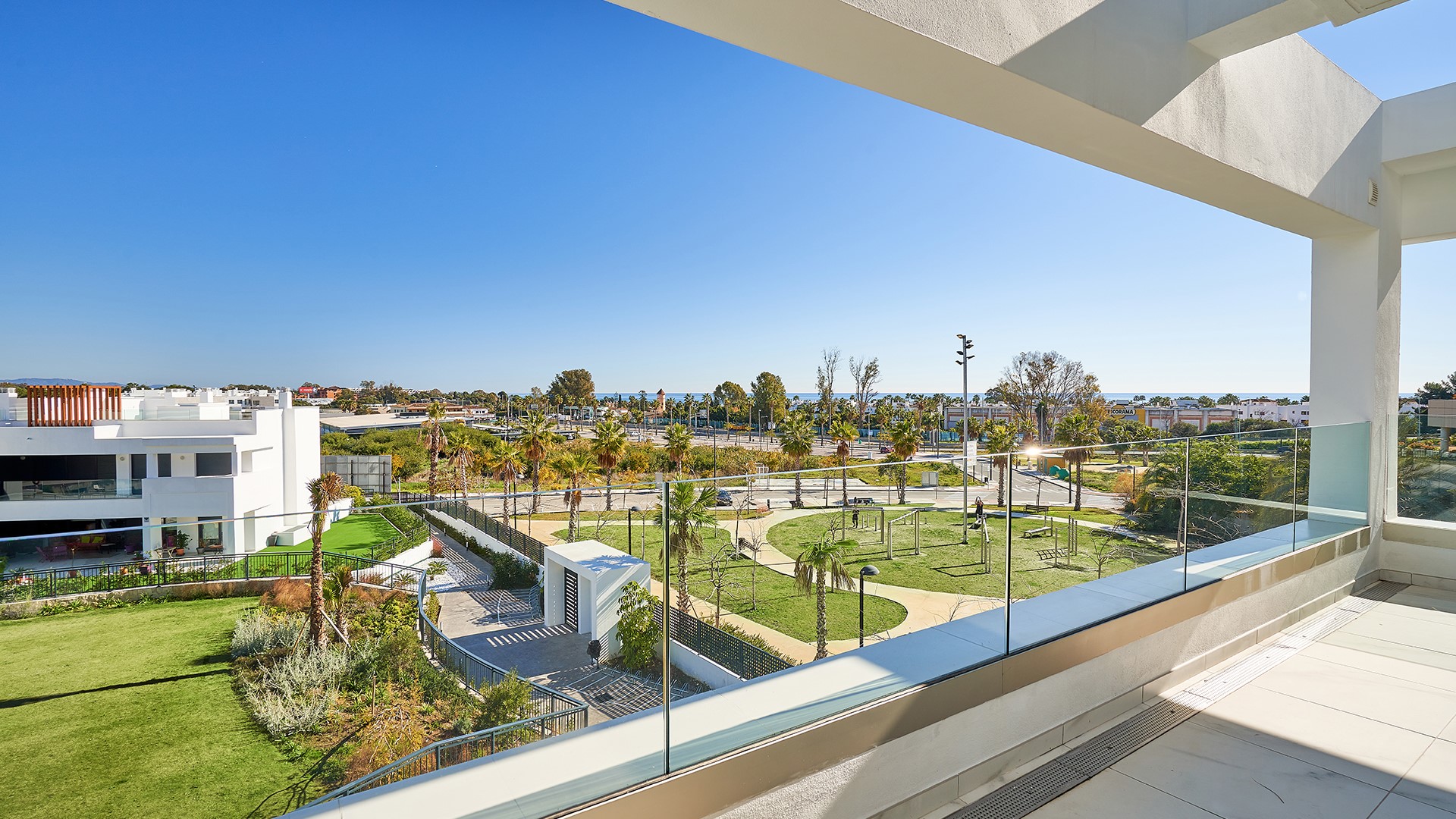 Apartments in Estepona MA7914518
From €483,000
2
2
102m² +
Townhouses in Marbella R3258208
From €920,000
3
3
167m² +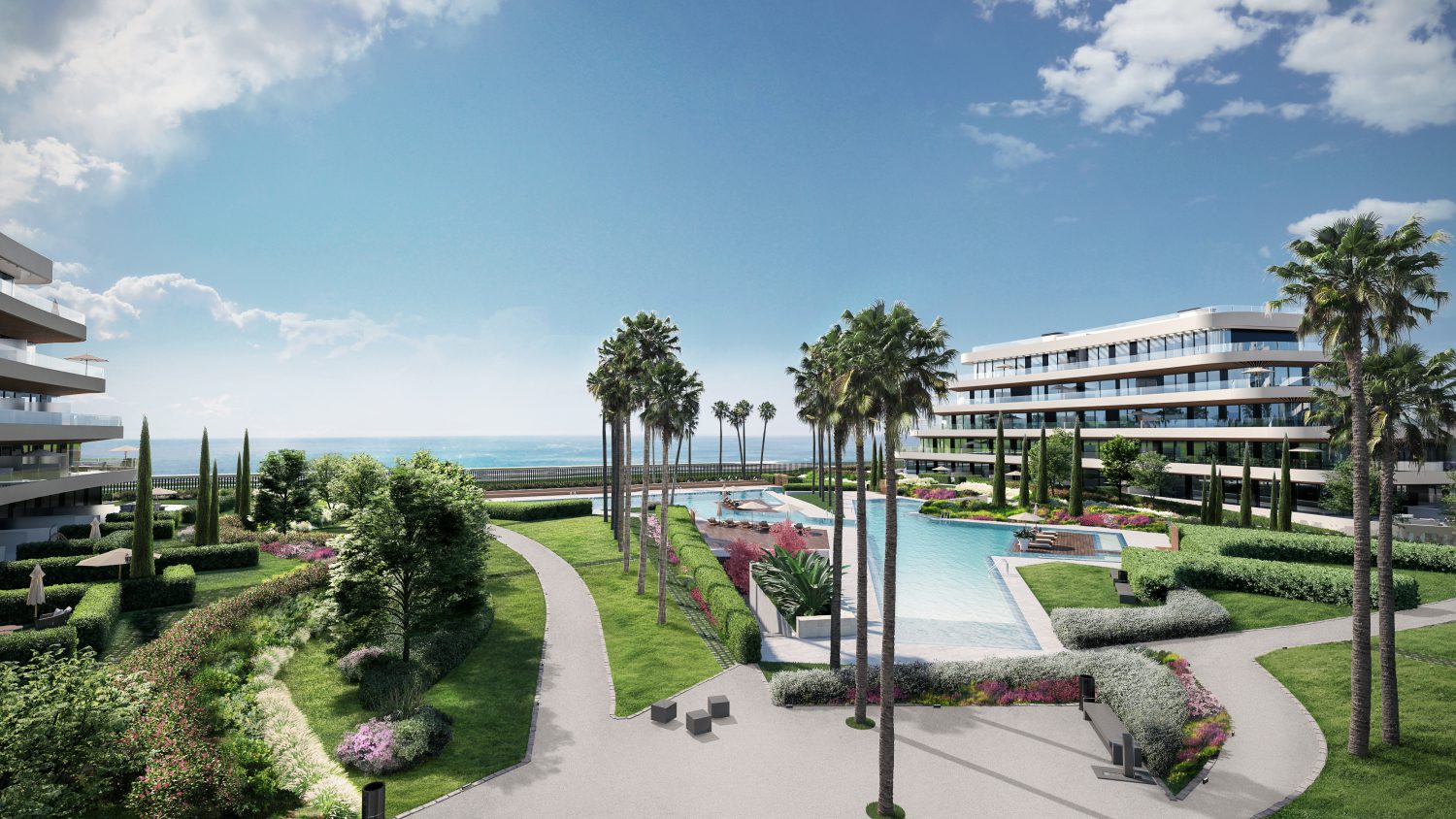 Apartments in Torremolinos MA6038240
From €1,950,000
3
3
163m² +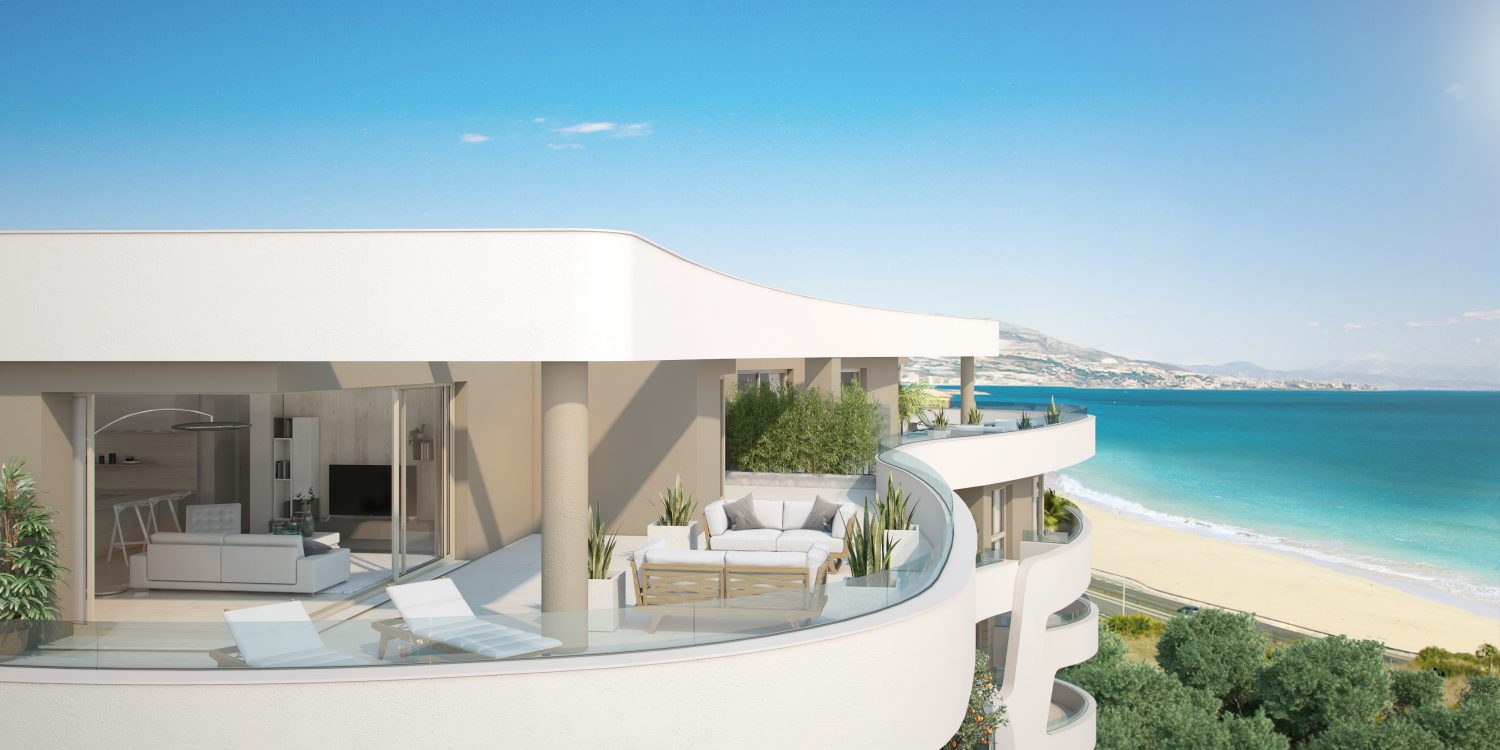 Apartments in Fuengirola MA8617304
From €1,190,000 14%
2
2
115m² +
138m² +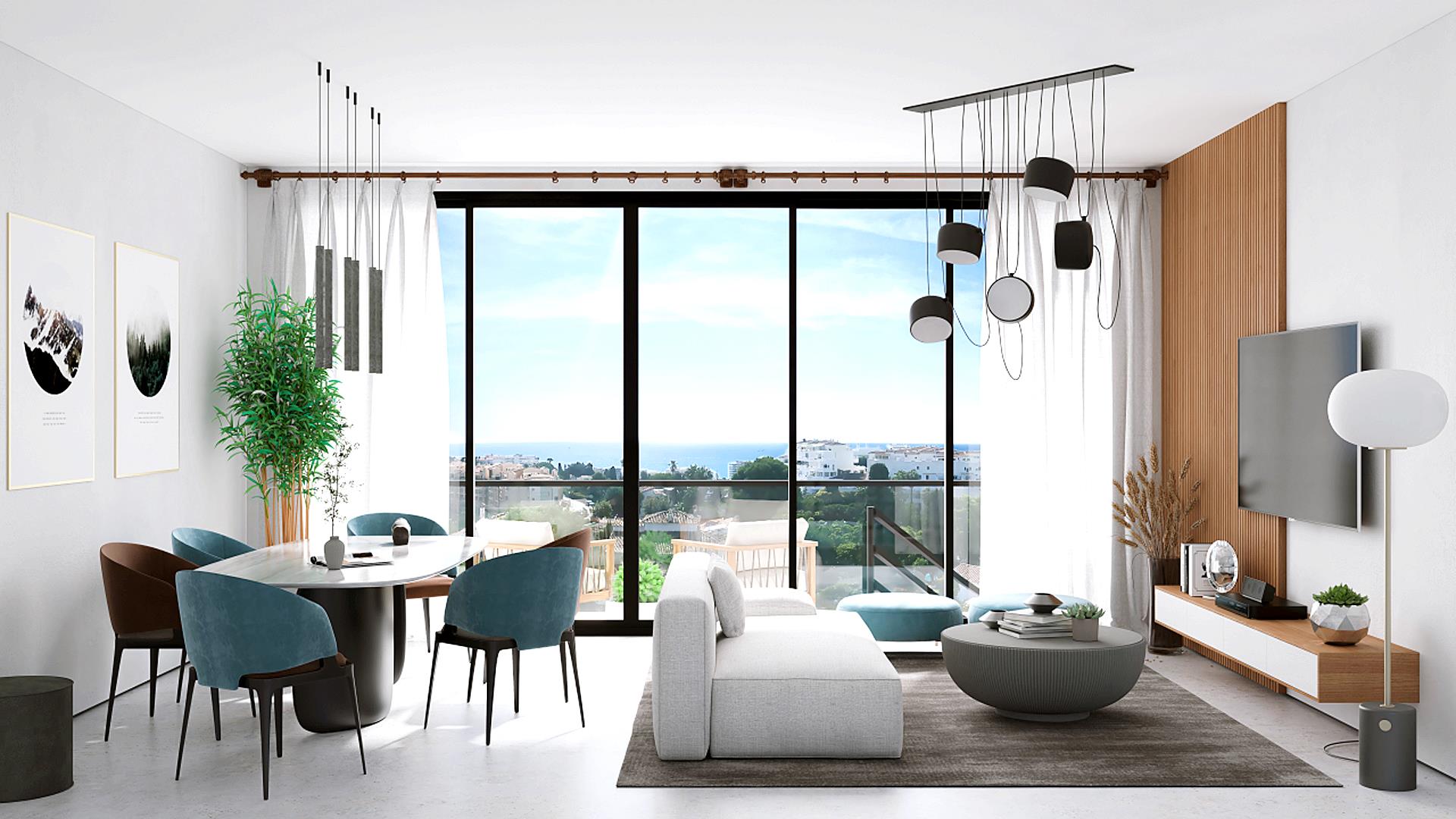 Villas in Fuengirola
From €480,000
3
3
143m² +
38m² +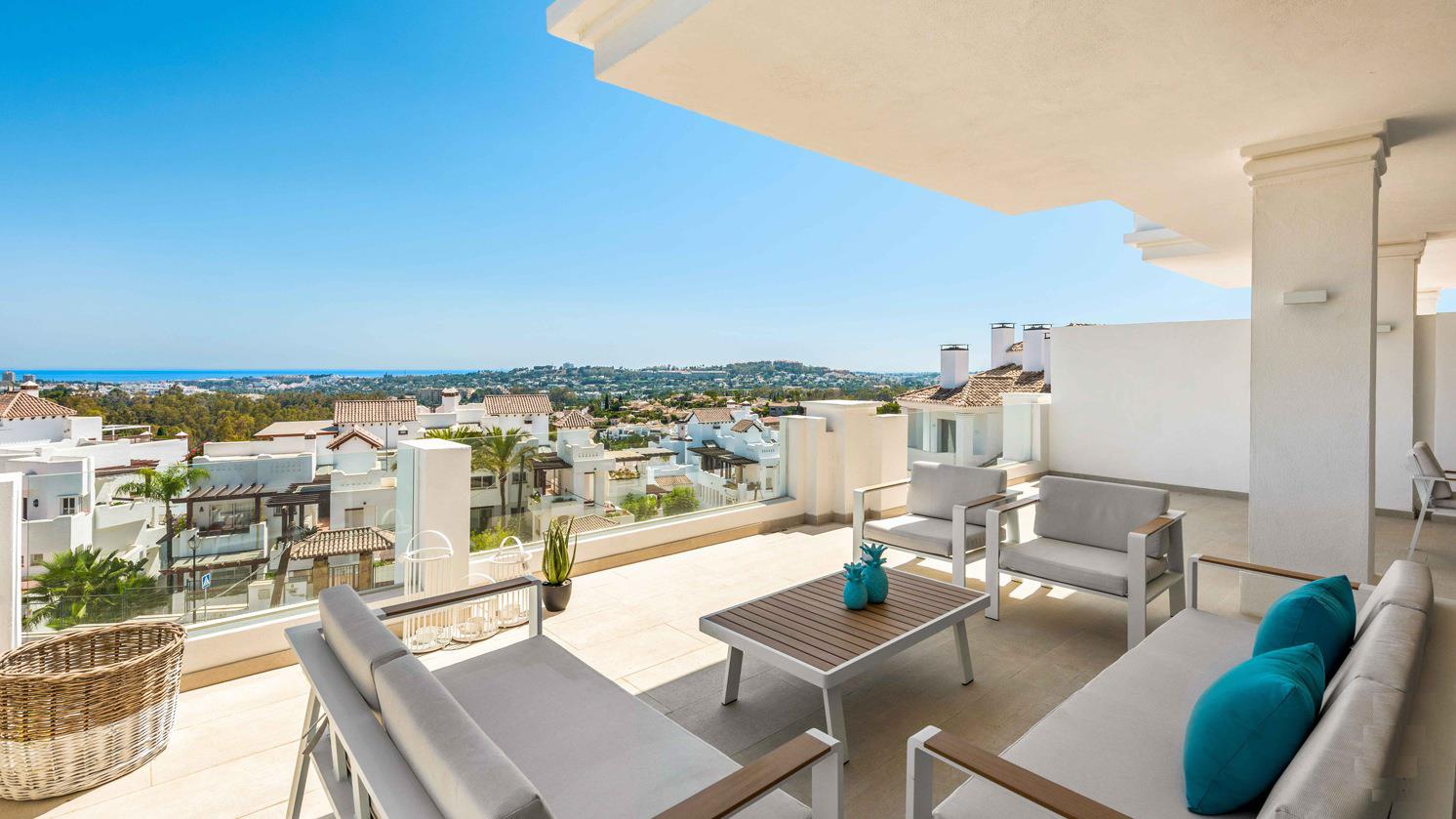 Apartments in Nueva Andalucía MA9357328
From €2,245,000
2, 3 & 4
2, 3 & 4
96m² +
Semi-Detached Houses in Estepona R3393301
From €2,395,000
4
4
205m² +
Villas in Marbella R3277279
From €1,900,000
4
4
422m² +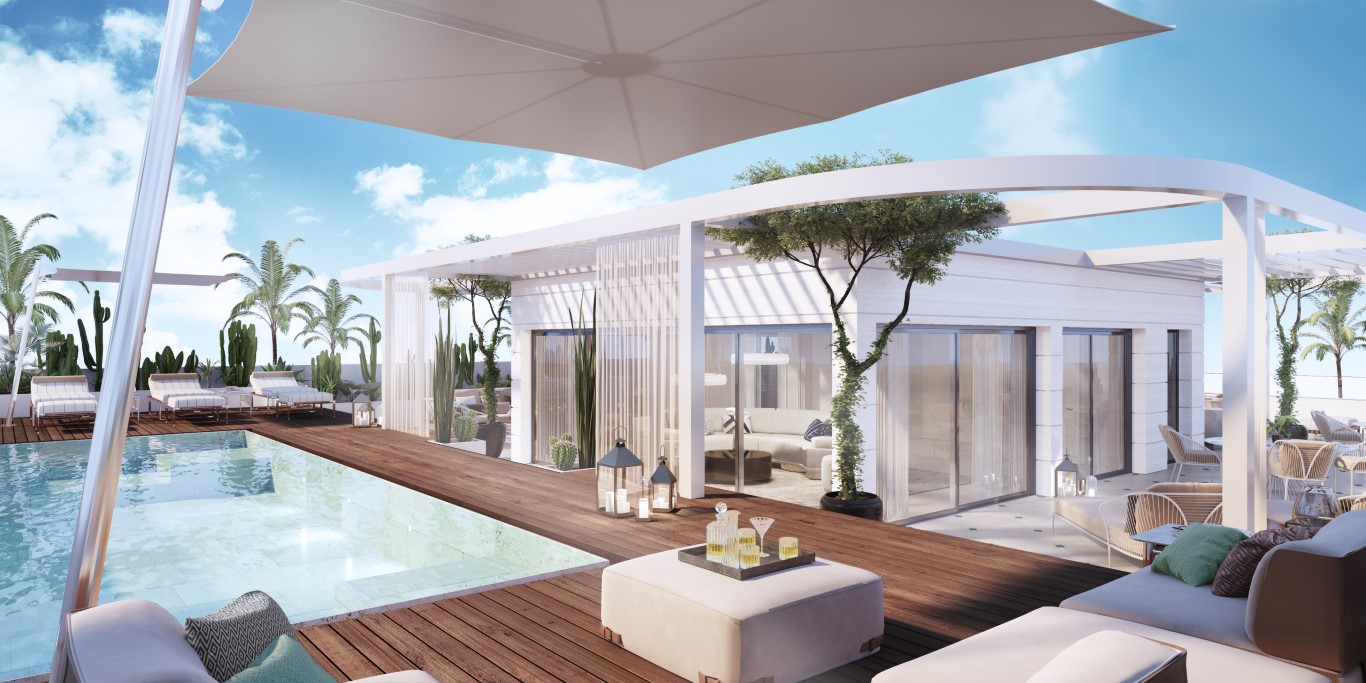 Apartments in Marbella
From €2,150,000
3, 4 & 5
3, 4 & 5
283m² +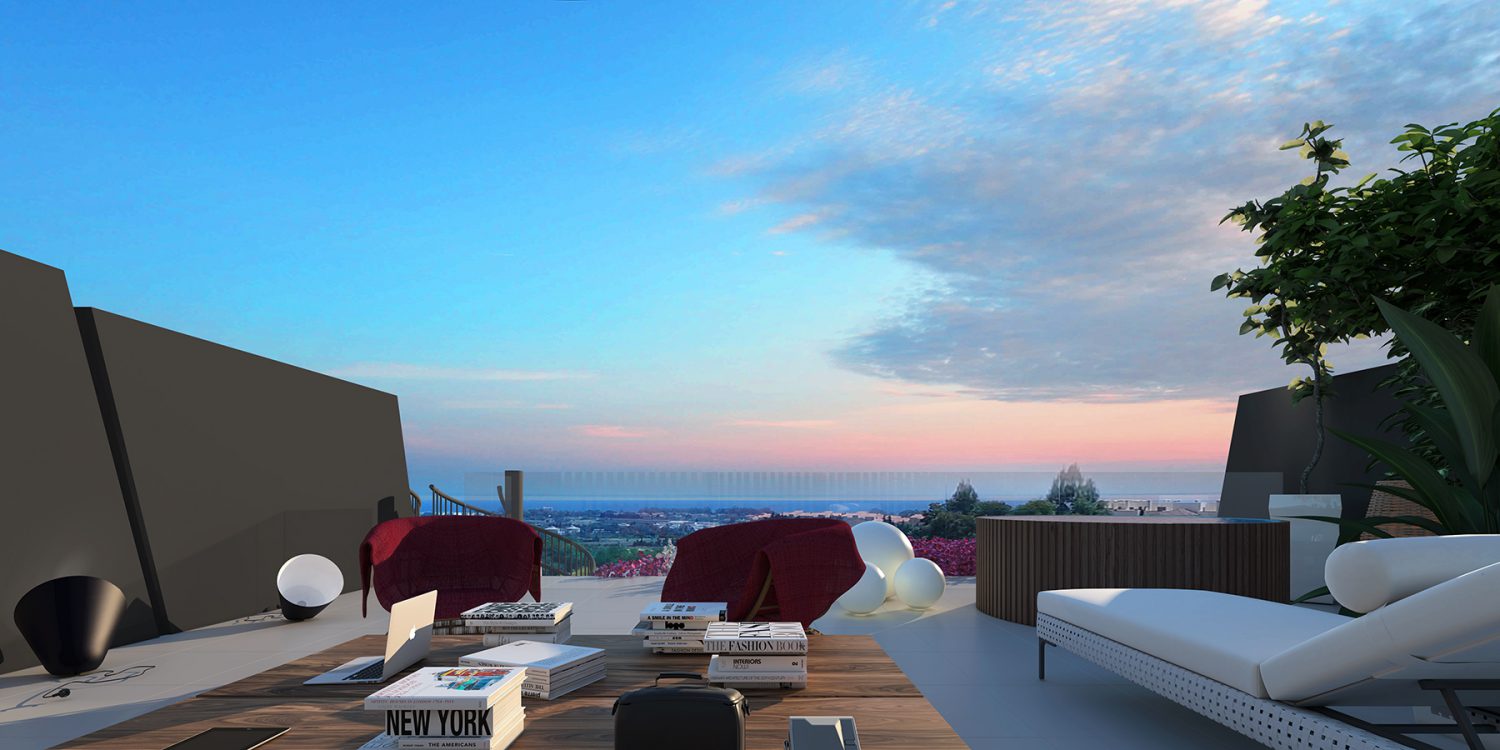 Apartments in Estepona MA5872980
From €442,000
2 & 3
2
100m² +
52m² +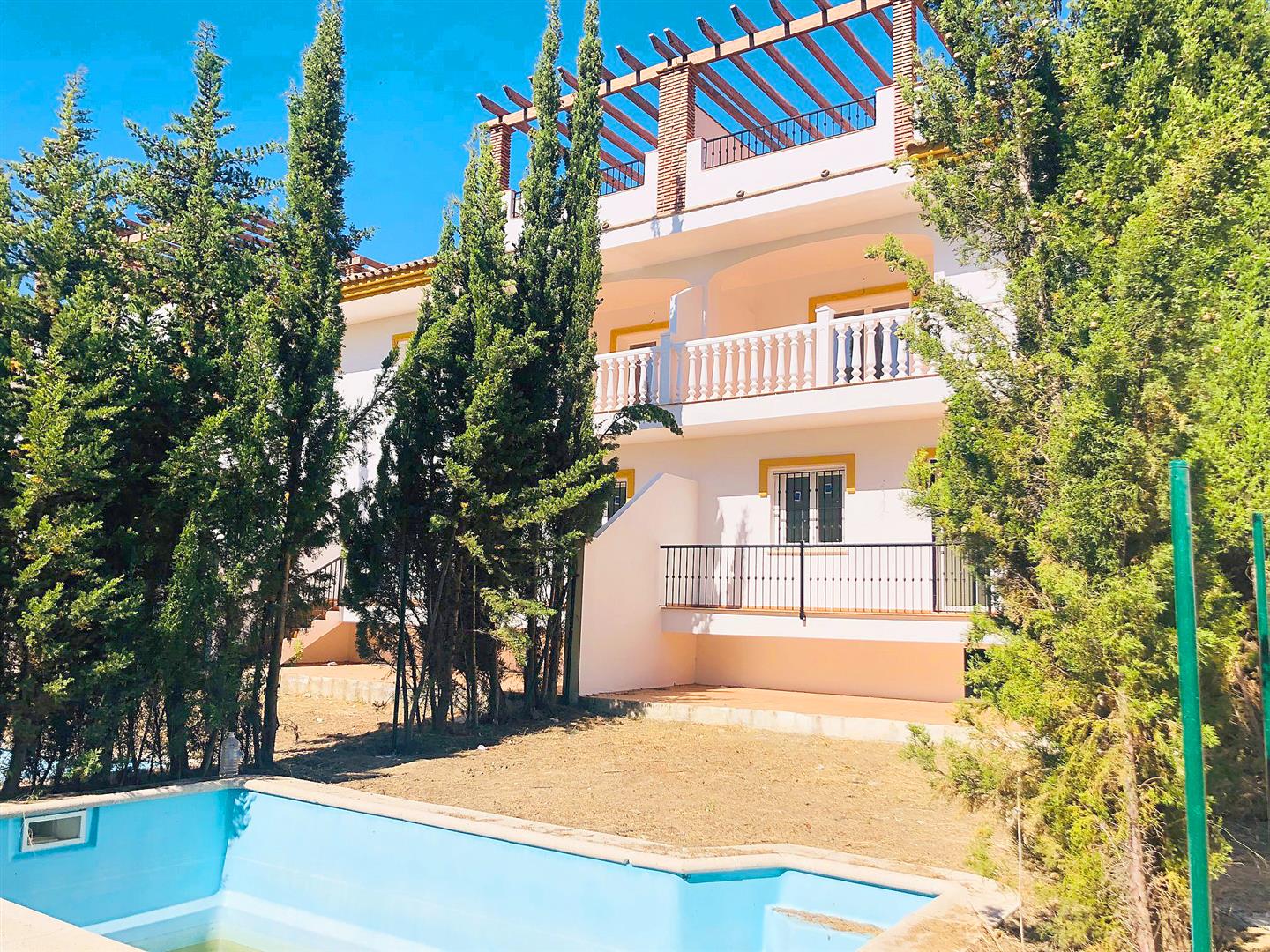 Townhouses in Benalmadena MV3713678
From €335,000
3
3
201m² +
53m² +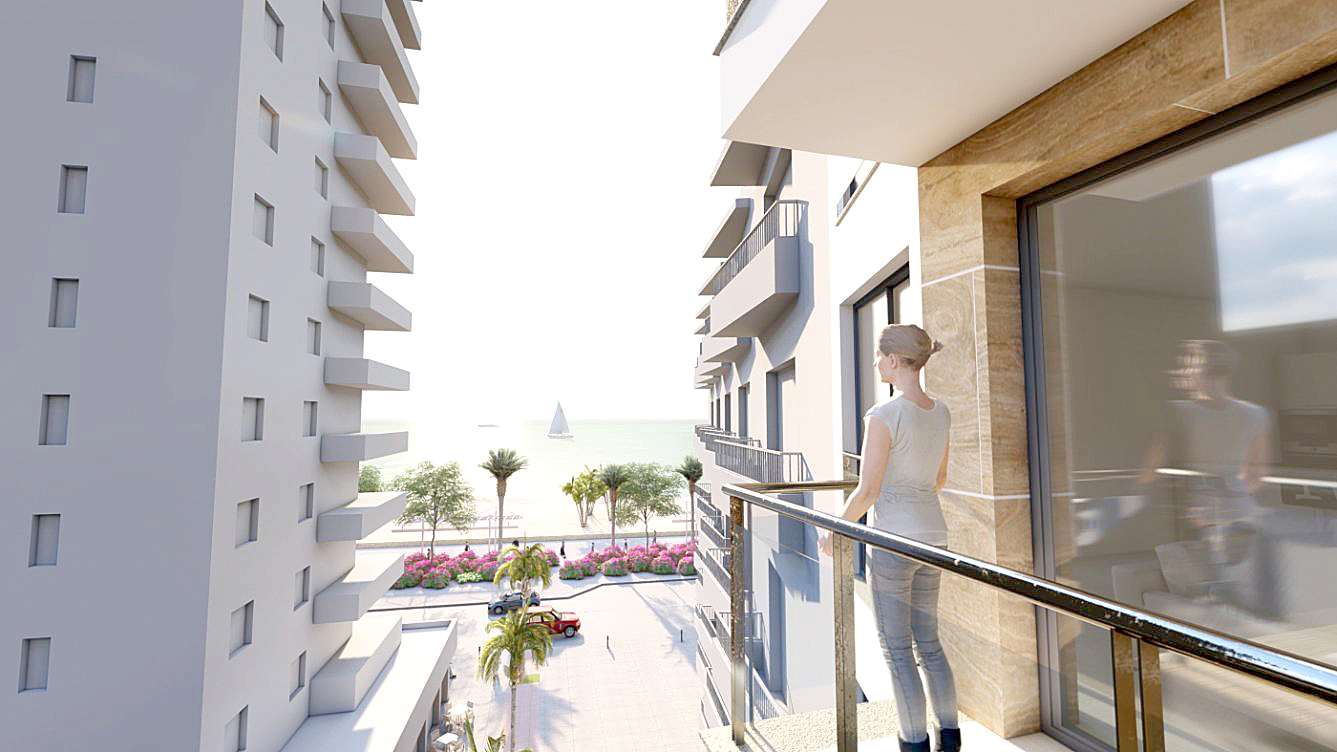 Apartments in Estepona
From €290,000
2 & 3
2
92m² +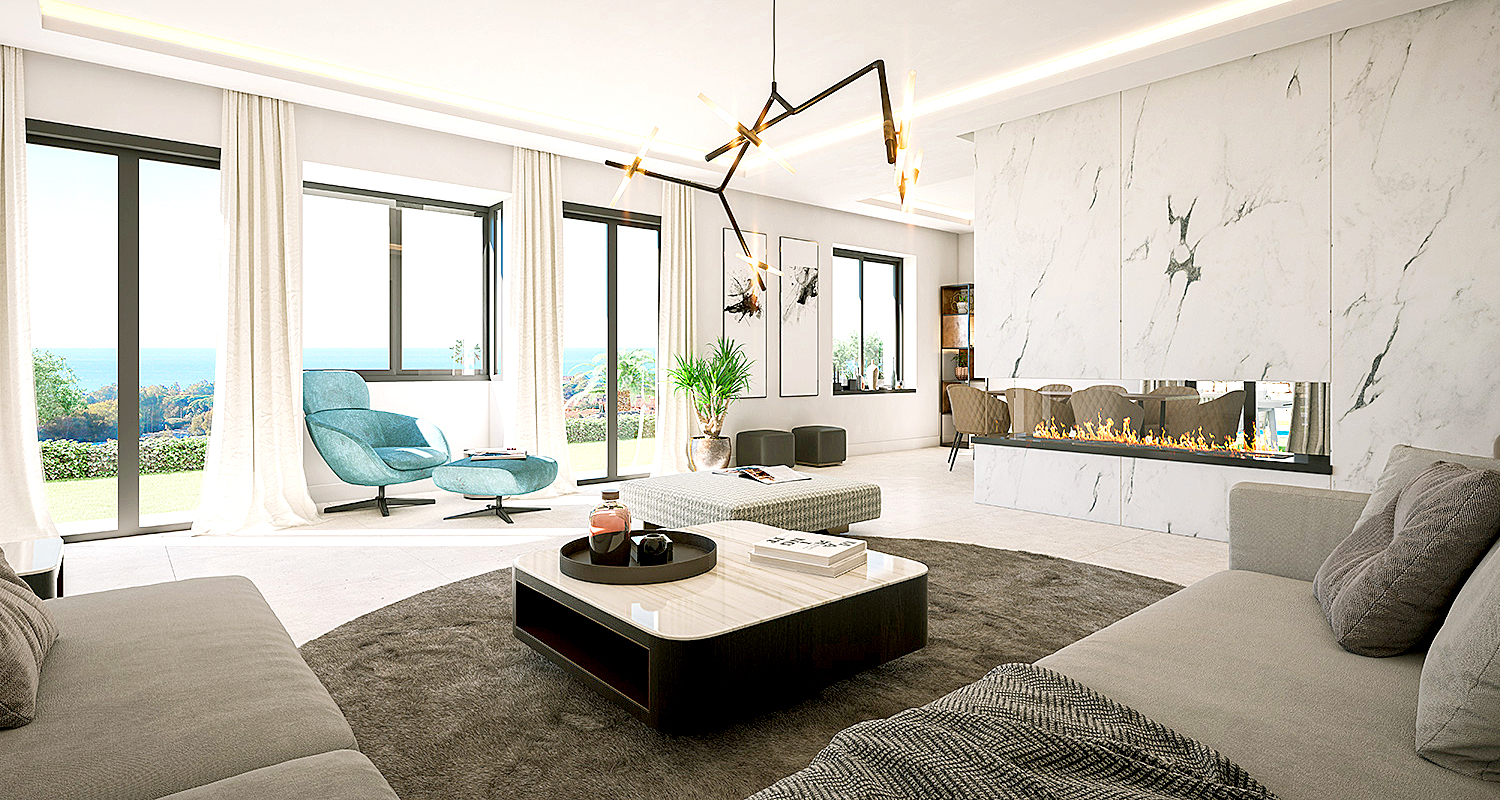 Apartments in Marbella
From €1,250,000
3 & 4
4 & 5
303m² +
412m² +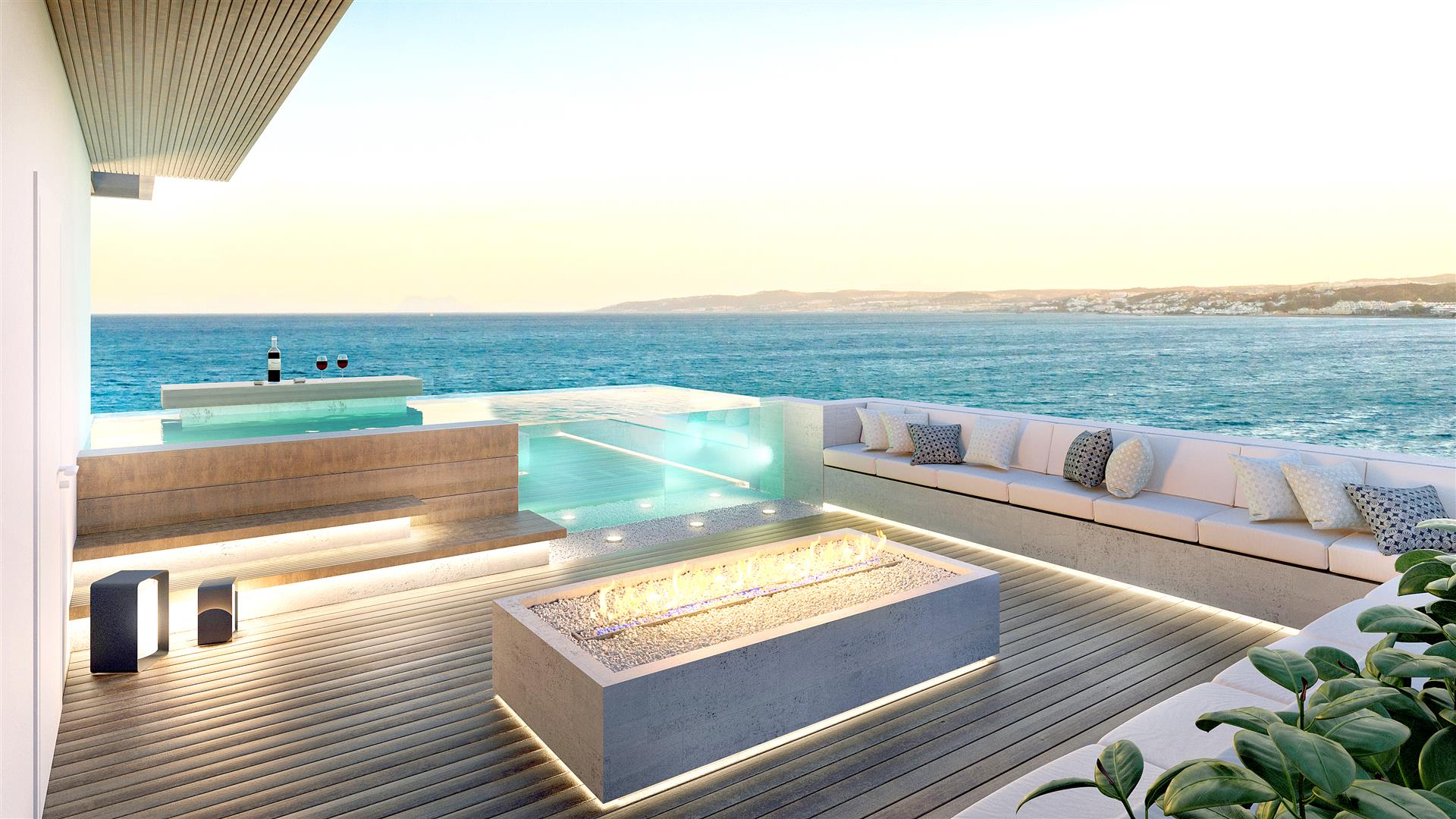 Apartments in Estepona MCO9019374
From €2,110,000
2 & 3
2 & 3
233m² +
233m² +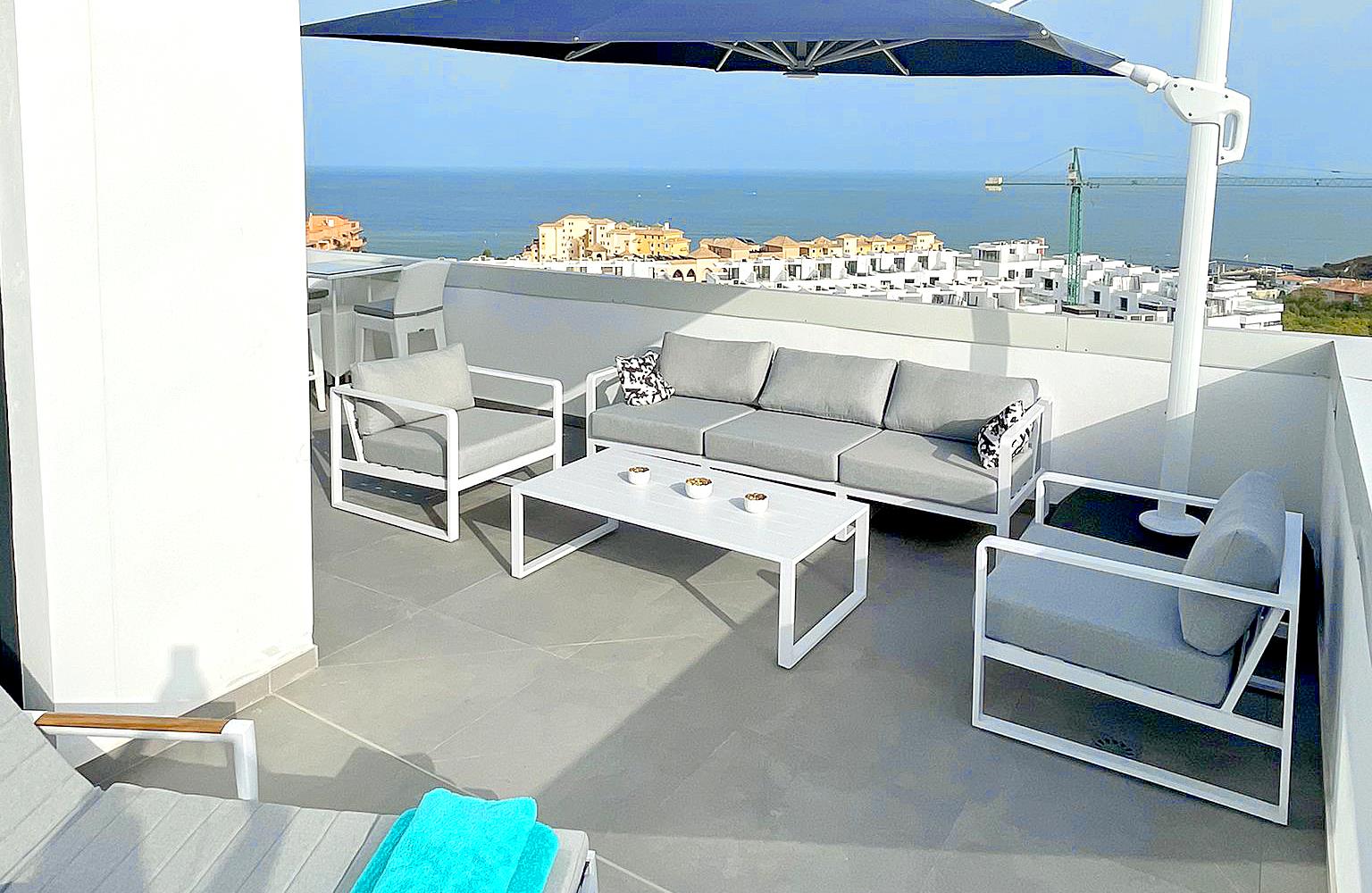 Apartments in Mijas R3974455
From €400,000
3
2
99m² +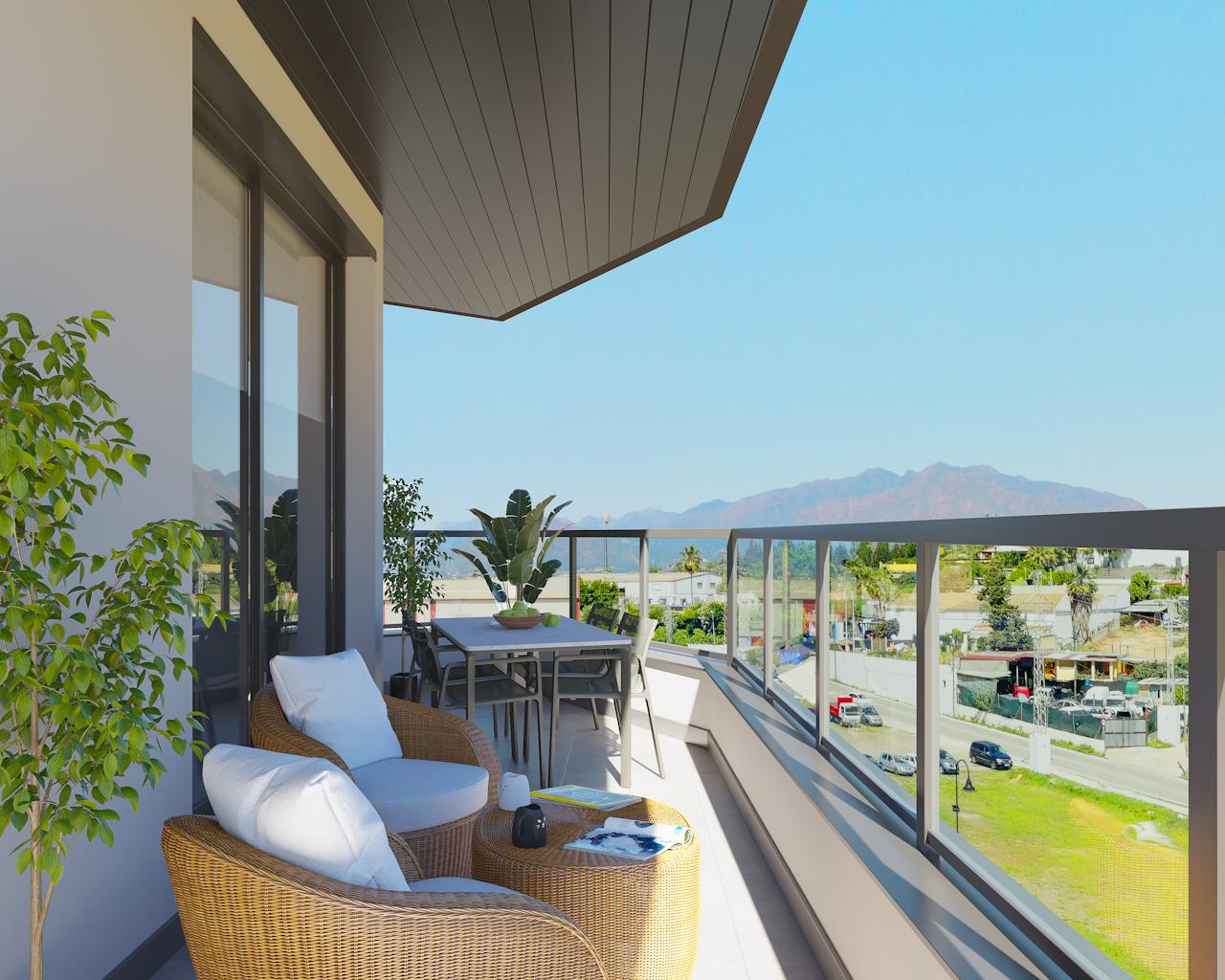 Apartments in Mijas
From €170,500
2
2
57m² +
Villas in Estepona R3342802
From €3,200,000
4, 5, 6 & 7
4 & 5
471m² +
948m² +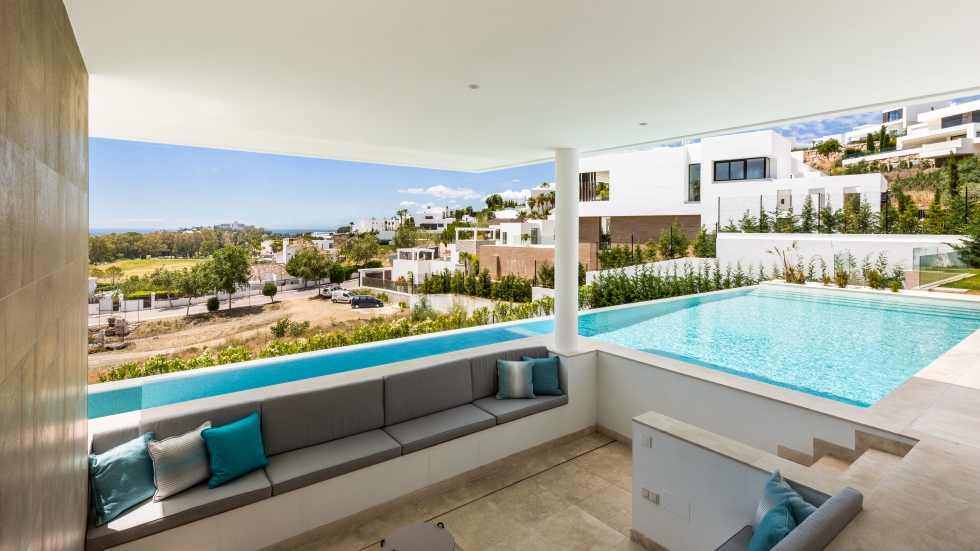 Villas in Marbella MCO3354899
From €3,300,000
5
5
862m² +
1410m² +
Apartments in Marbella R3658751
From €2,400,000
3
3
266m² +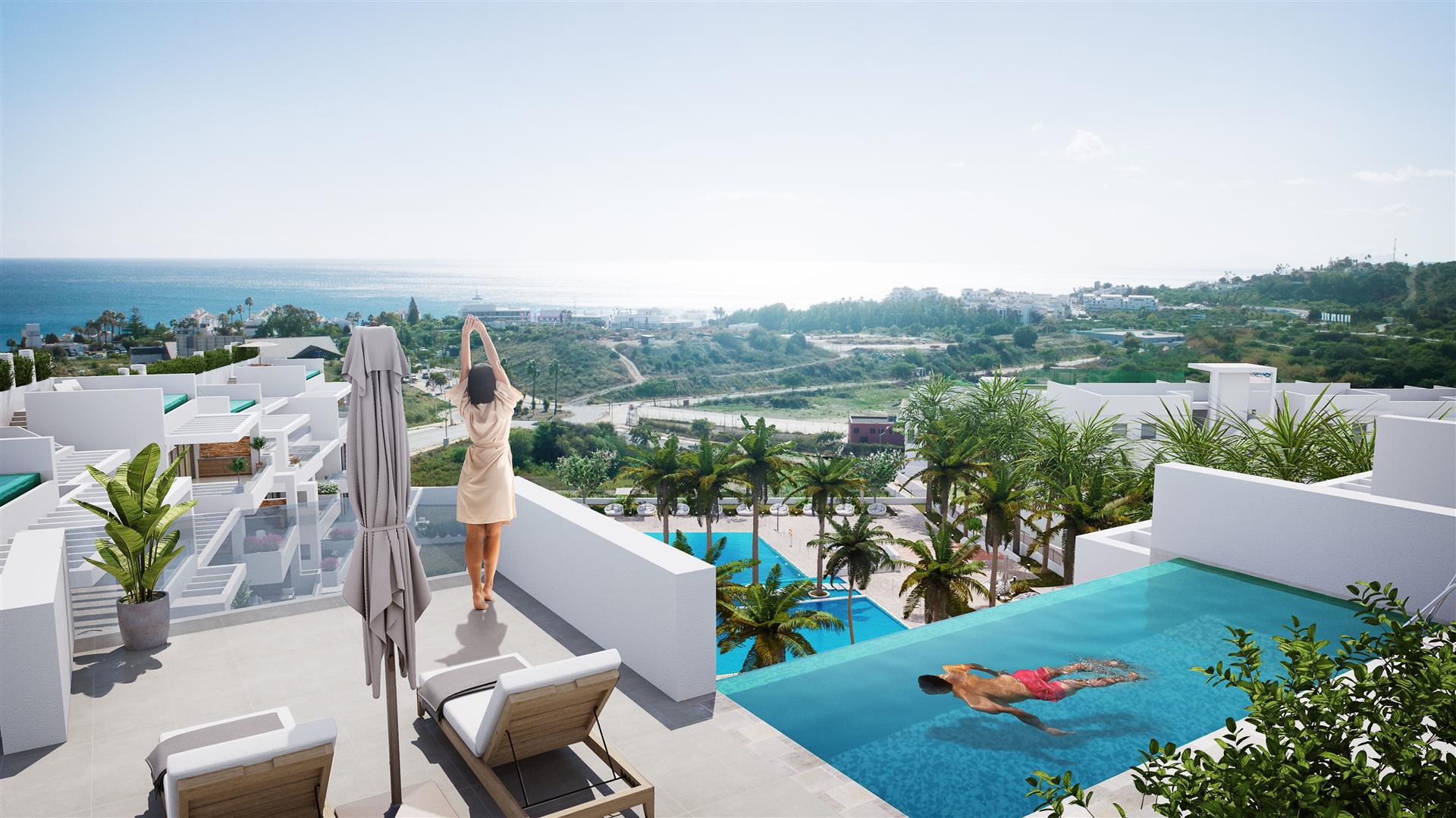 Apartments in Estepona MCO6025812
From €370,000
2 & 3
2
144m² +
196m² +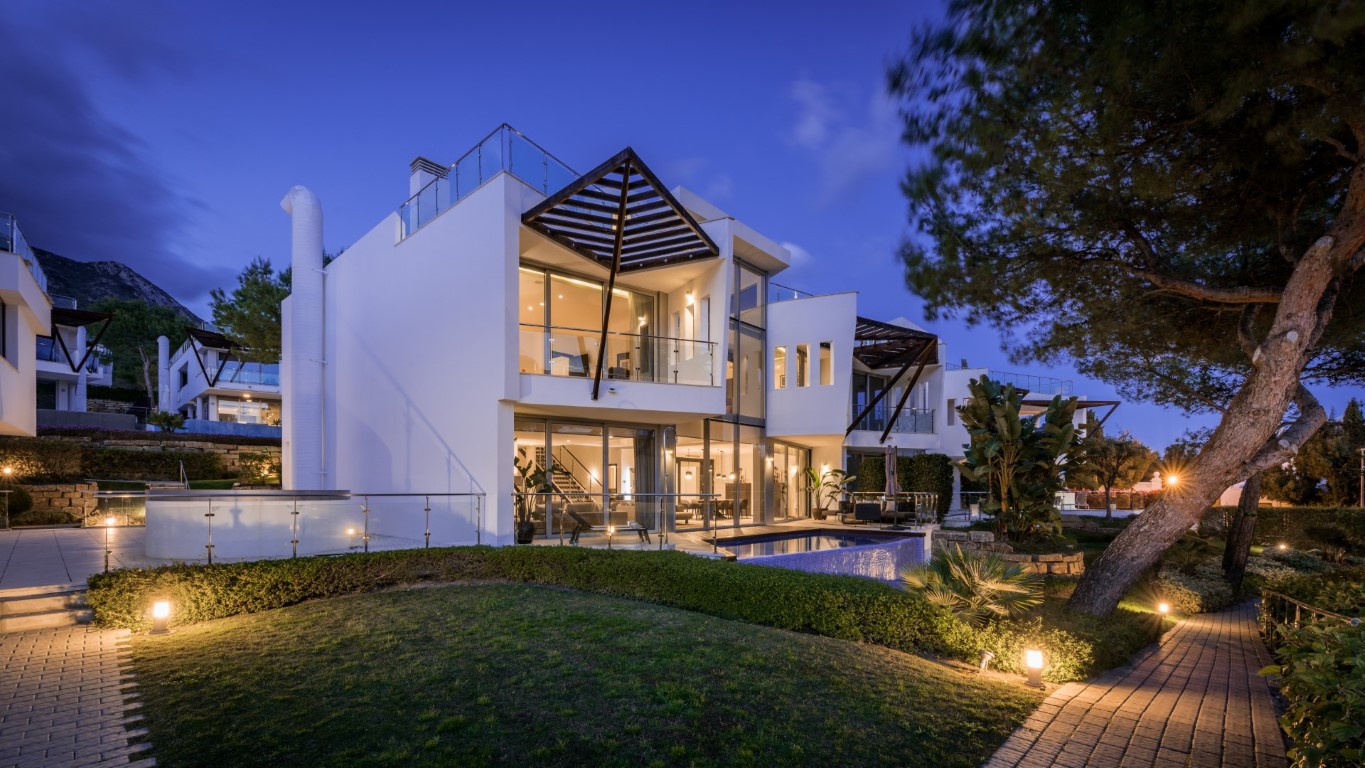 Townhouses in Marbella MV6013181
From €1,477,000
2, 3 & 4
2 & 3
473m² +
Villas in Mijas R3294862
From €825,000
3 & 4
3 & 4
190m² +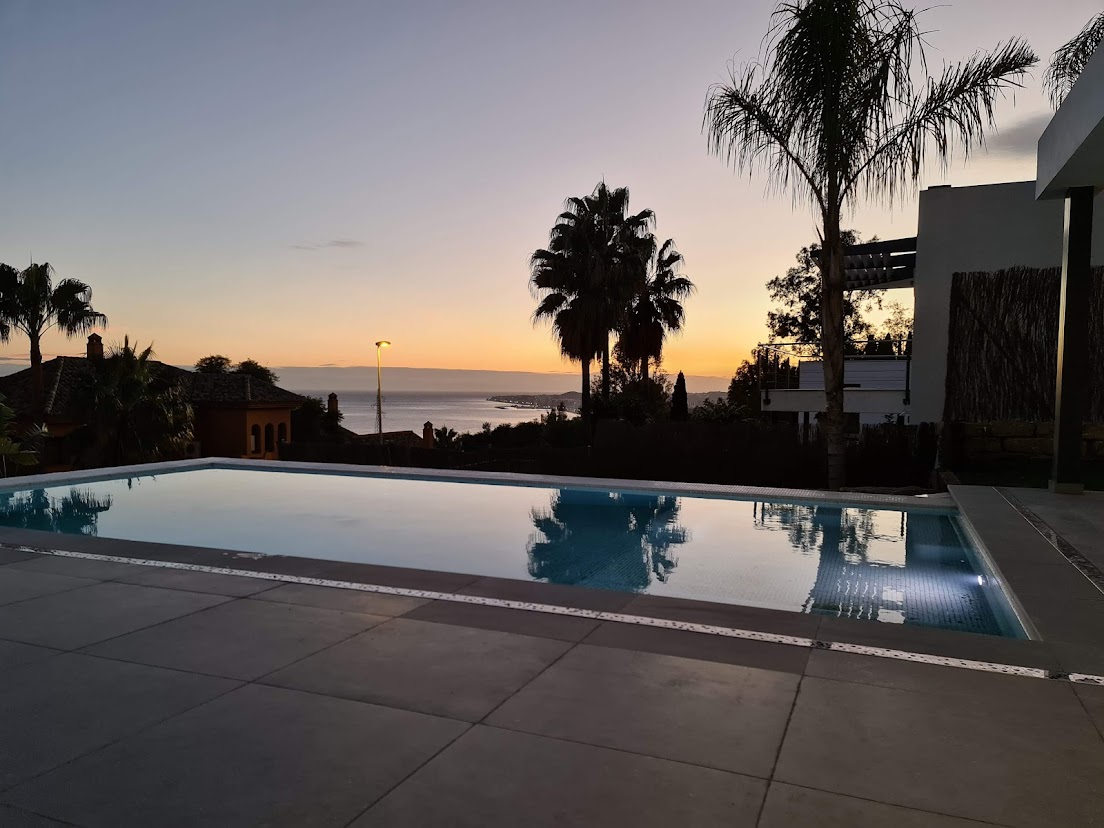 Villas in Benalmadena
From €1,450,000
4
4
267m² +
267m² +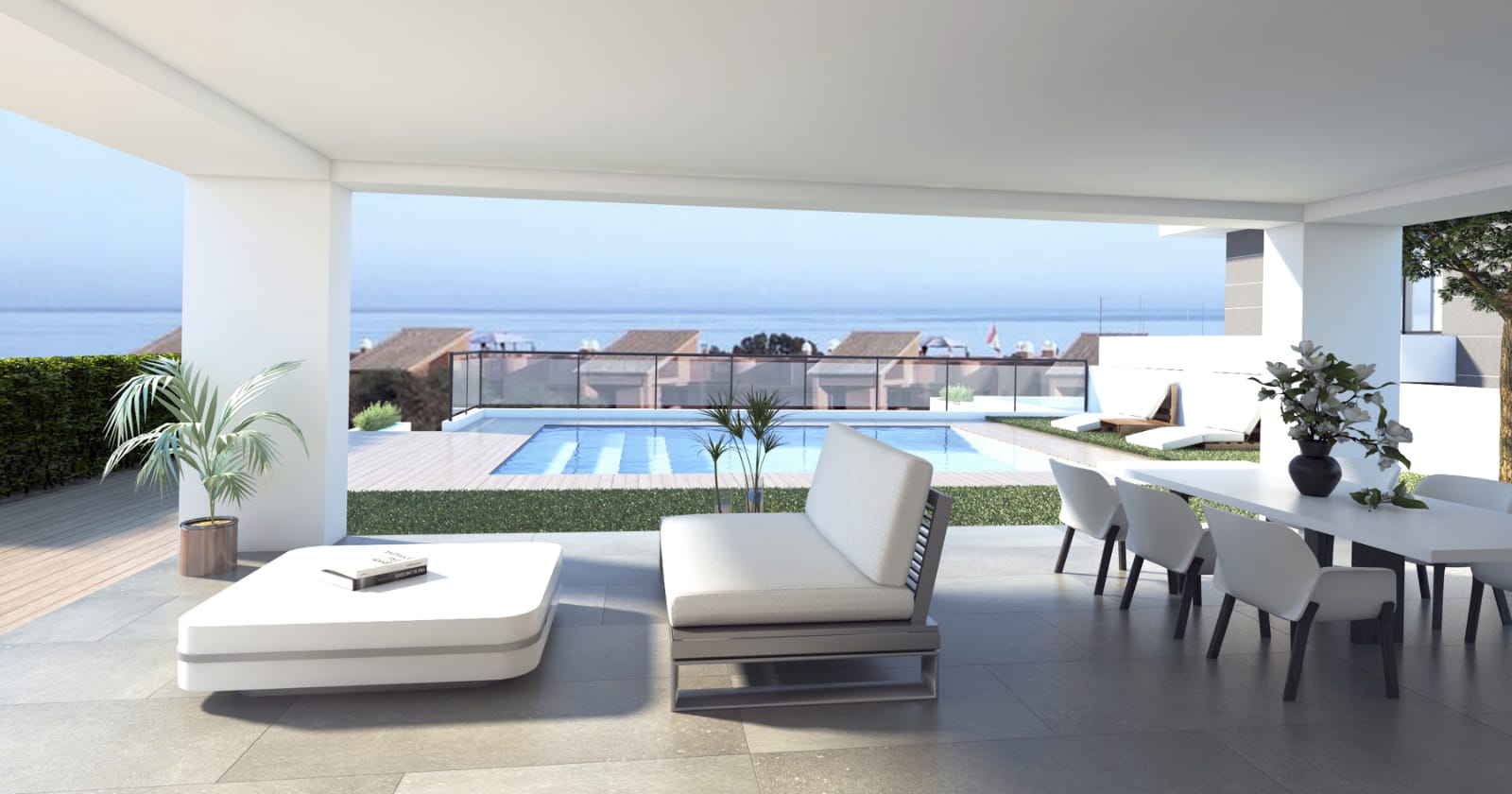 Villas in Manilva MV6526342
From €495,000
4
3
184m² +
623m² +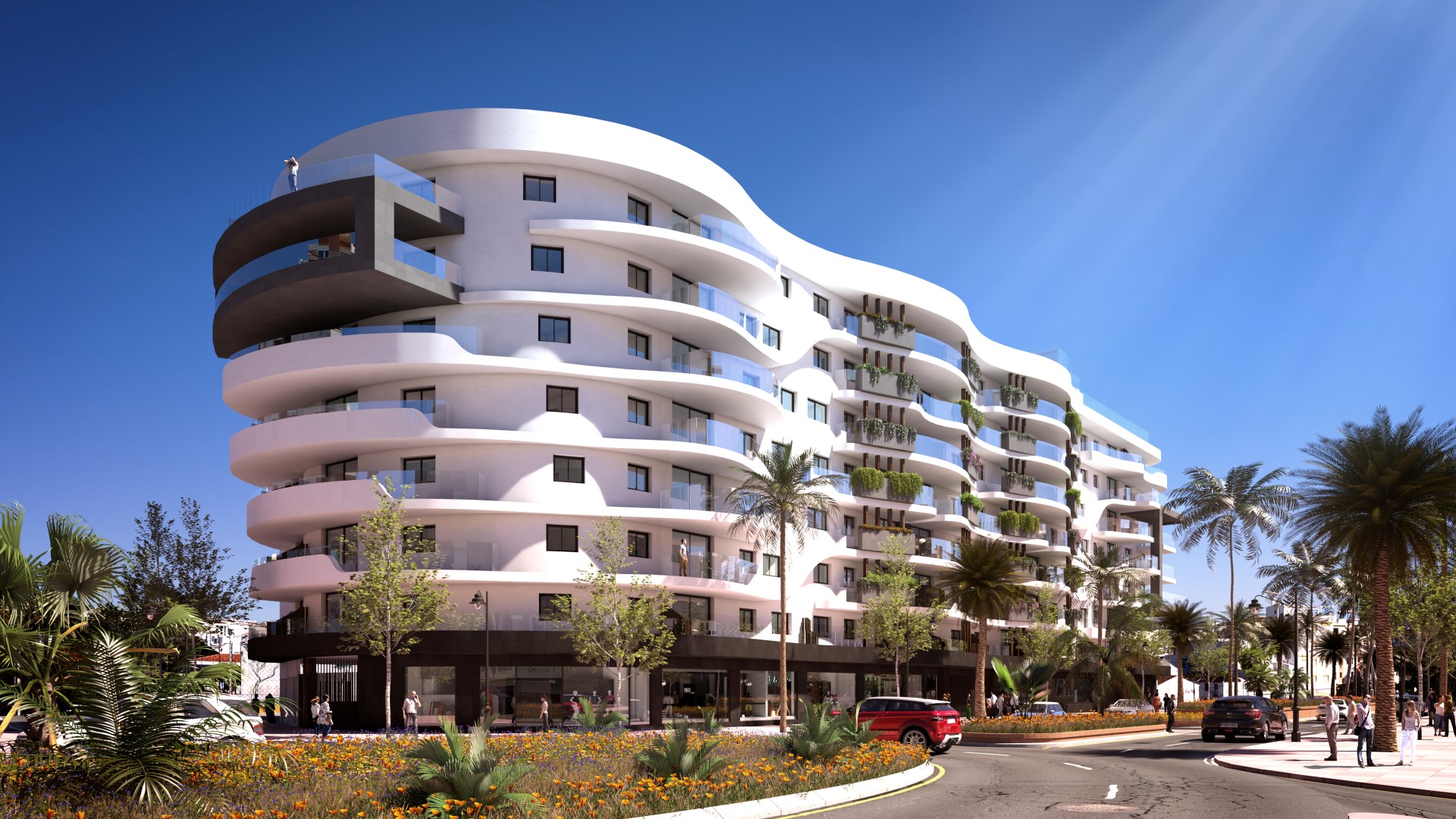 Apartments in Estepona MA5823844
From €343,950
2 & 3
2
74m² +
83m² +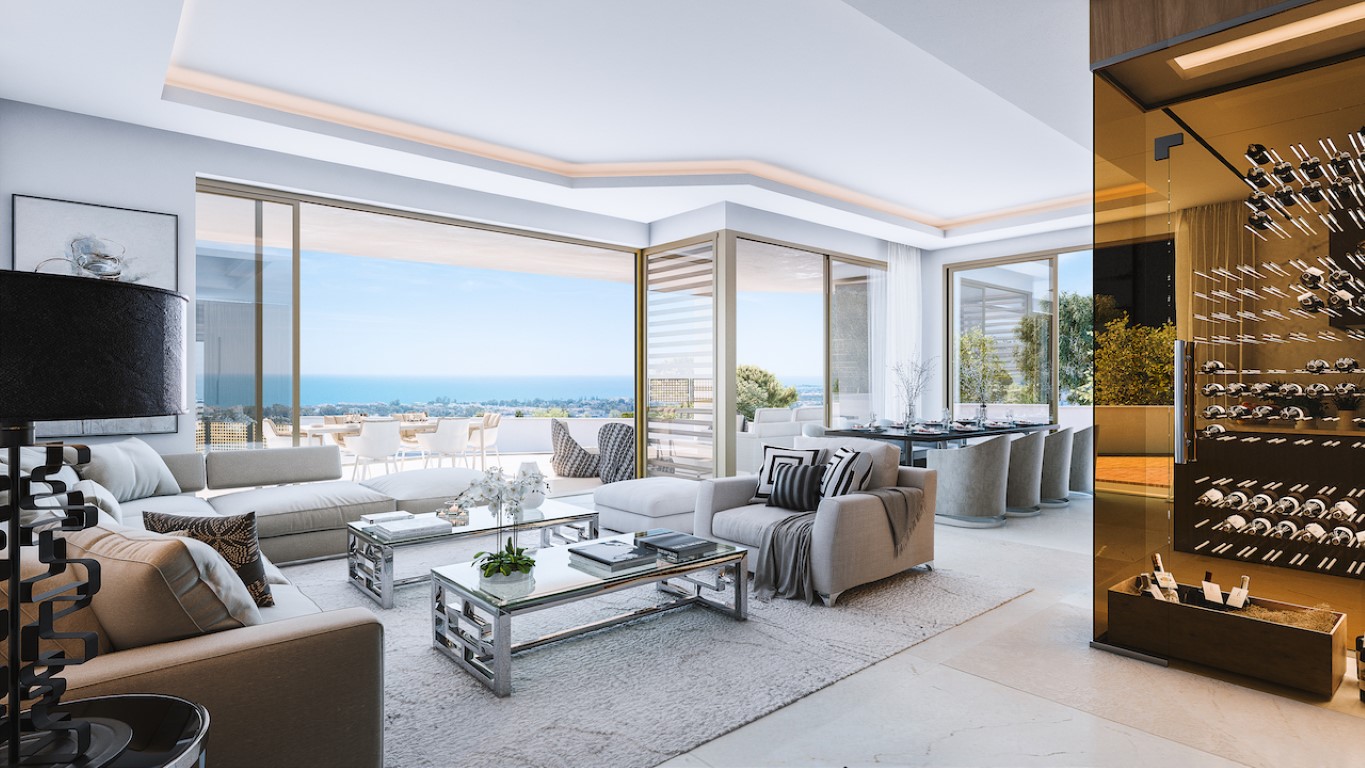 Villas in Marbella MC7444093
From €2,600,000
4
4
489m² +
Apartments in Estepona R3391852
From €238,370
1, 2 & 3
1 & 2
50m² +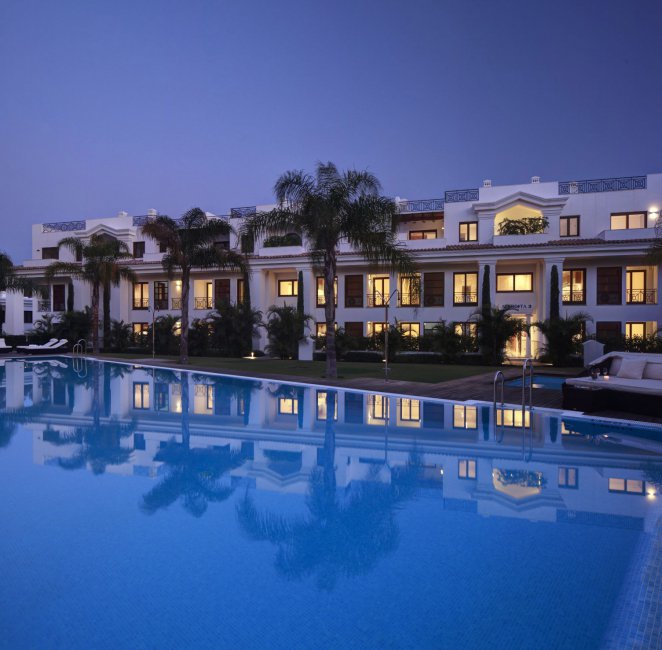 Apartments in Estepona MA9026858
From €895,000
2
2
127m² +
Villas in Marbella R3453535
From €3,300,000
6 & 7
5 & 6
624m² +
1049m² +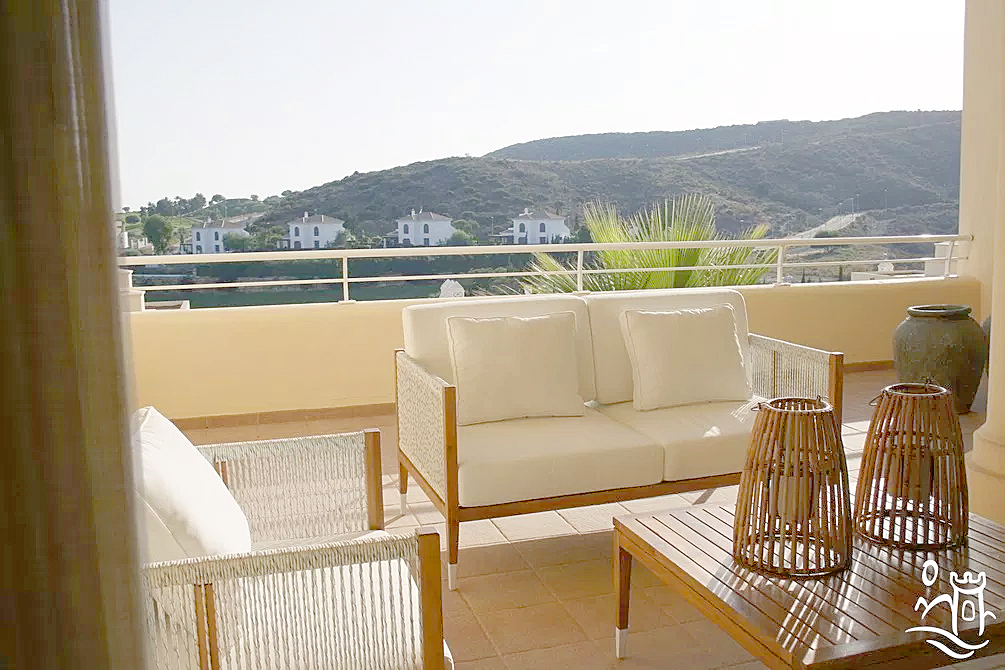 Apartments in Fuengirola MA9421054
From €320,000
2
2
114m² +
Villas in Benalmadena Costa R3542026
From €950,000
4
4
408m² +
601m² +